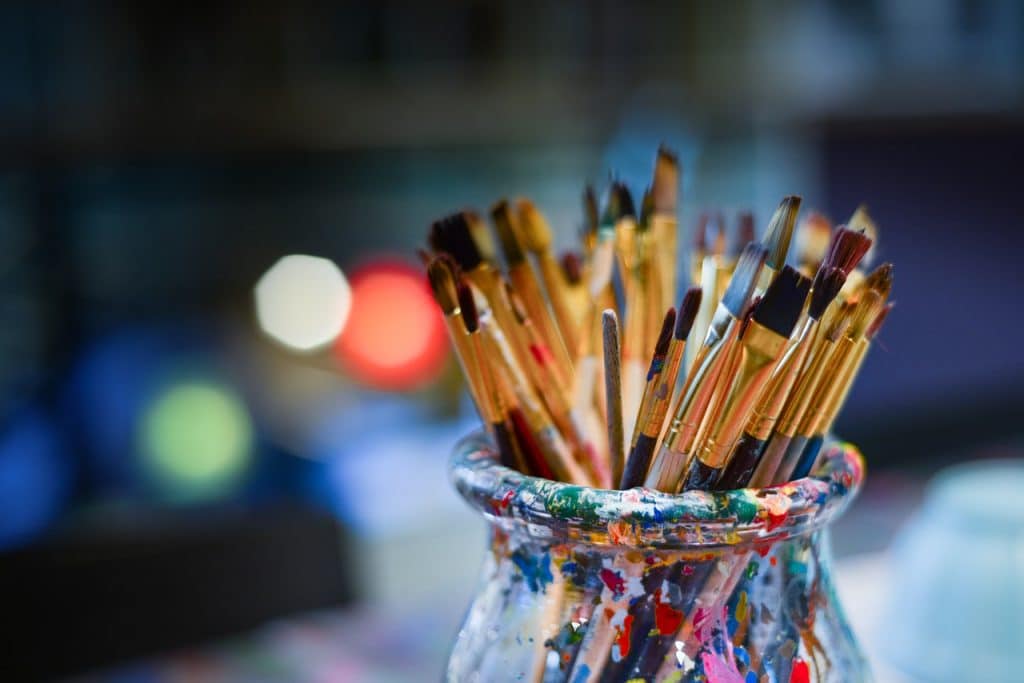 Being a UX designer, it might seem that keeping your visitors busy is a harder task to accomplish. Even after a huge contribution by UX designers, users are demanding more from the interfaces they encounter. To overcome this big problem, designers are endeavoring to satisfy the users who are looking forward to having an exceptional user experience.
To improve the web designing workflow, we have picked together a list of amazing UX examining tools that are helpful in evaluating the user experience of websites. You can try these tools as your ideal website optimization weapon to get outstanding evaluation results. All these tools are poised to bring a revolution and projected to be used for many more years to come.
#1. UserTesting
Bad experiences on apps and websites are frustrating for customers as they are giving millions of dollars to companies to get their app or website developed with finesse. With this online User Testing tool, it is easy to get on-demand feedback regarding website interface and UX. All this can be done by administering a small remote test which displays the actual evaluation results within an hour. This is a reliable tool to count on.

#2. Verify
Website owners use Verify to have appropriate actions and reactions of their site visitors. It is one of the fastest tools which aids to test and analyze the design work and collect users' feedback for the same. Further, it assists website owners to verify their assumptions and work on actual data instead of intuitions.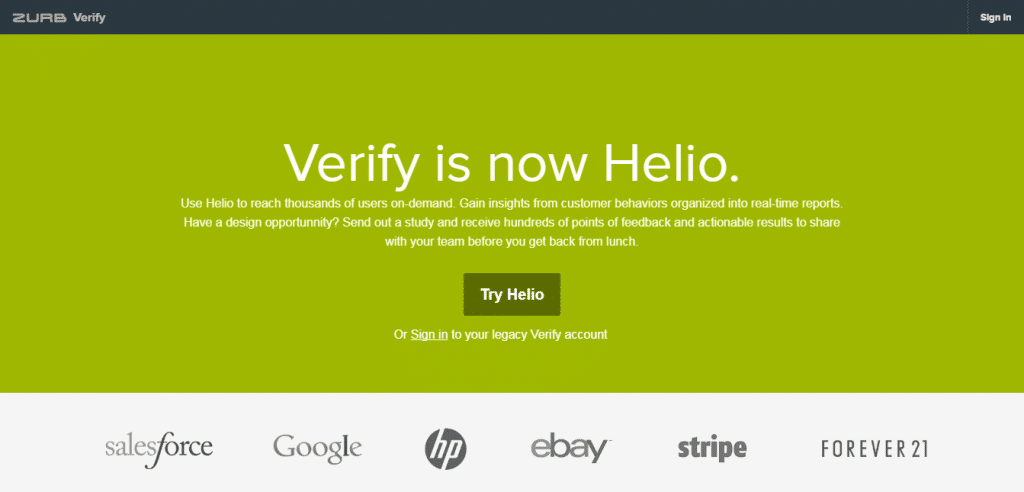 #3.  Stylify Me
This tool helps designers by providing them a detailed overview of a website which includes sizing, spacing, colors, and fonts. Clarity of a website is a crucial task to be maintained and that is what you can adequately attain with Stylify Me tool. Designers consider this tool reliable and useful as it allows them to deeply analyze a website and lets them take their decisions regarding the improvements in a design.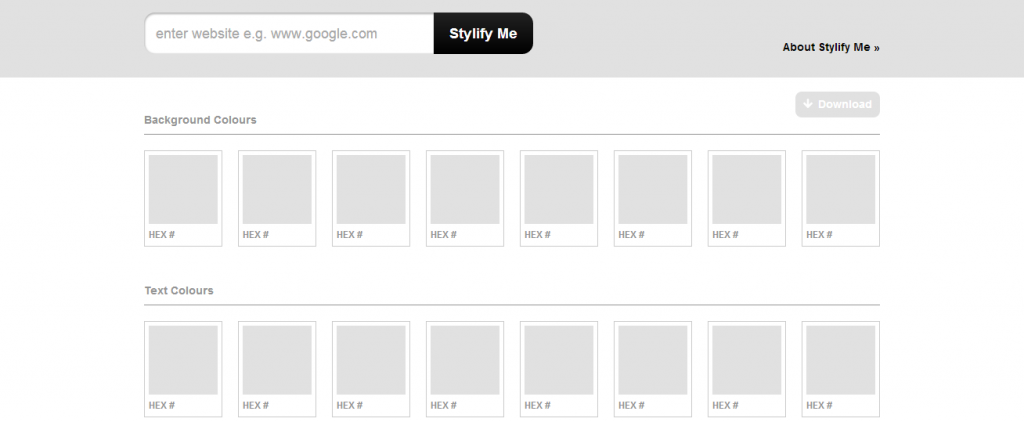 #4. Sketch
Sketch tool performs as an impression manager for all kinds of electronic styles. Particularly, this UX tool is made for Mac OS users in order to help them to style symbols and website interfaces. Users need to keep in mind that this tool functions as a Photoshop editor and Illustrator. But as per results achieved, it is admired much more than any other tool.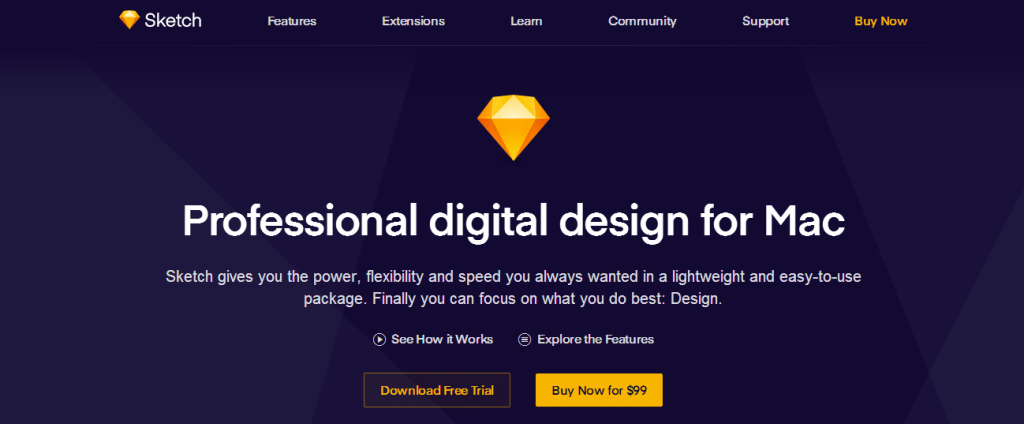 #5. Optimizely
Optimizely is an ideal UX examination tool which lets you experiment with every aspect of web designing whether it is design choices or code algorithms. It makes it easy for users to test and personalize an interface by utilizing A/B testing. The beauty of this tool is, it allows UX designers to make modifications in a layout and let them know how tweaking in a website affects conversion rates.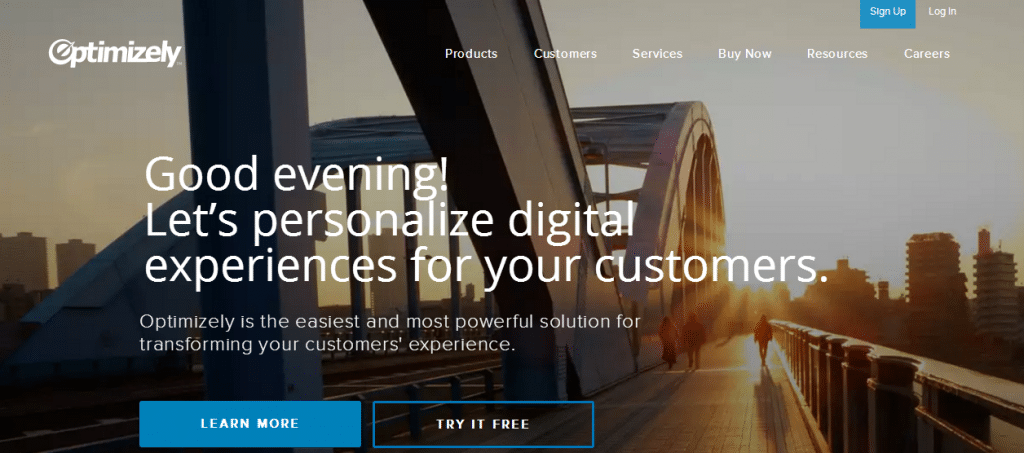 #6. ClickTale
With ClickTale, you can have adequate analytics for each part of a website including internal links, usability features, and deep interface analysis. The best part is, it entails both positive and negative facts that make you understand what potential changes are needed to improve your website's UX. This tool performs too good as it provides you with proper insights into what your users are experiencing while using your website.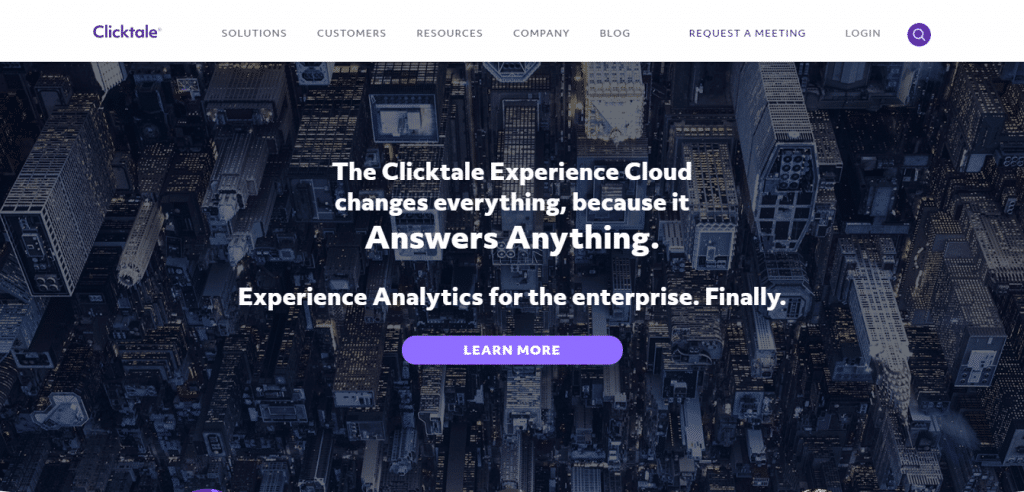 #7. Inspectlet
Through Google Analytics you will get "what" is happening on your site while with Inspectlet, you will get answers that "why" all this happens to your website. This app or tool records the videos of your site visitors when they land on your website. This tool completely eliminates the guesswork designers often do to know their website activities. Now, they can get real-time results of what users want from a website.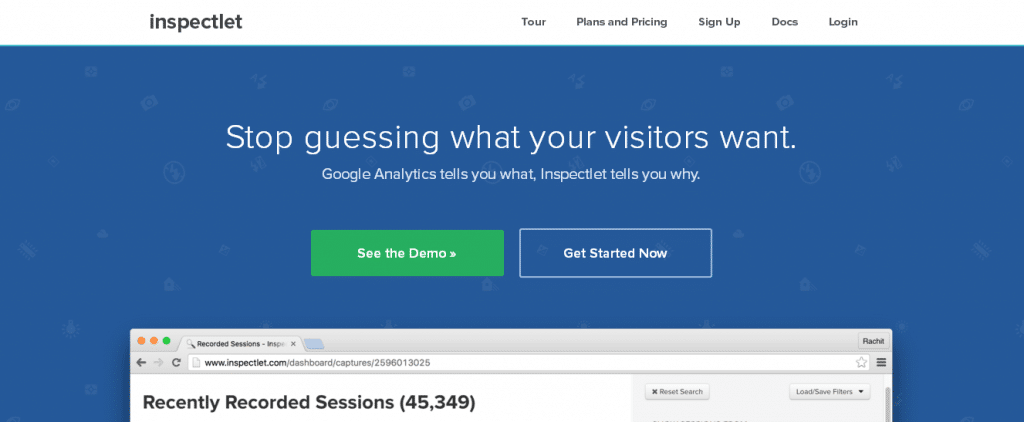 #8. Crazy Egg
If you are tired of identifying the reason behind less customer interaction on your website, Crazy Egg can aid you as a great resource. It helps designers and website owners discover how users click and scroll your website pages. By conducting a small test and getting actual reports, you will soon understand, at which point your website needs improvements.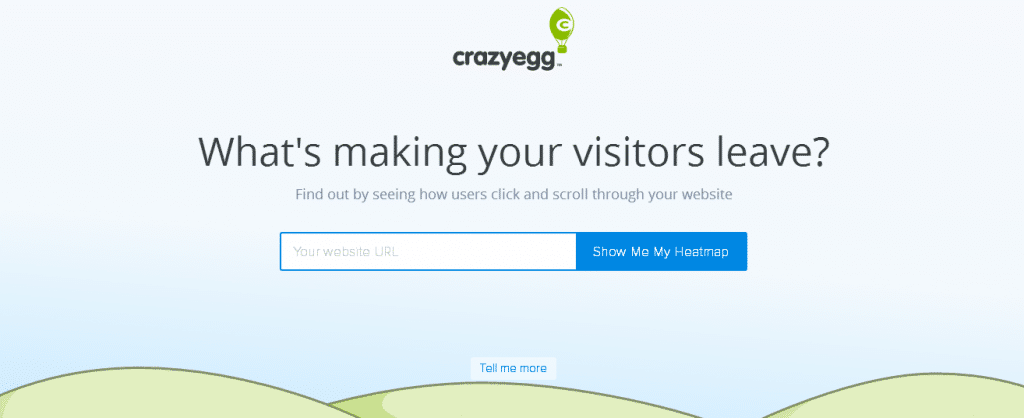 #9. Usabilla
Usabilla is the high-performance tool which provides live user feedback by reducing the guesswork of website owners. Utilizing this tool, you can conduct exit surveys and analyze why people are leaving your website. The tool is great as it provides various Voice of Customer solutions to facilitate businesses by creating and improving websites based on real users' feedback.

#10. Peek
Users can use Peek to get original analysis by hearing and watching a five-minute video of a visitor crawling your website for information. It is a free and quick service tool which is useful for website owners to understand the user/visitor experience of a website.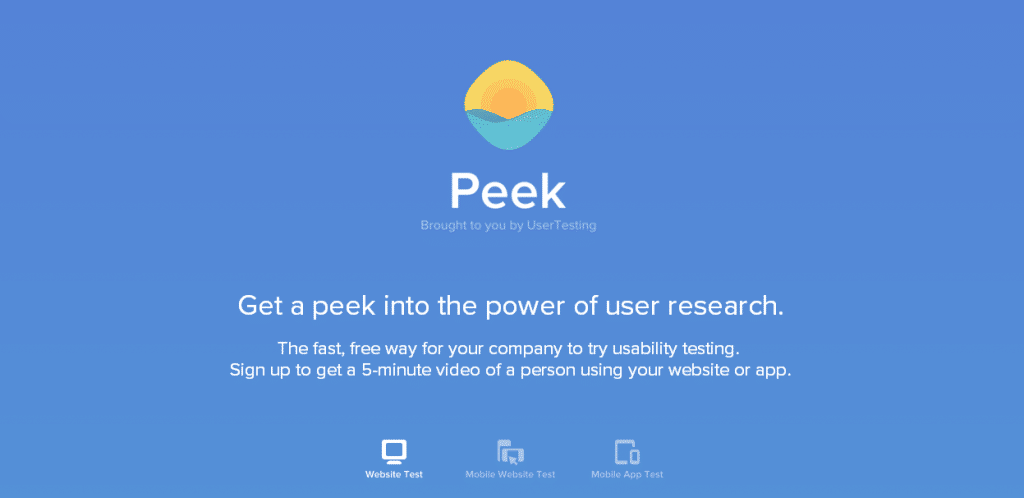 Final Words
Each mentioned tool is designed with the purpose of ensuring great UX evaluation results. When you choose any one of them, you will have an insight of important things to look out to enhance your website's user experience. UX examining tools are increasing with each passing day, hence, it is essential to keep pace with the latest and proven tools that can help you take a wise decision for your website betterment. You could also consider hiring a front-end developer to help with your UX requirements.
If you are interested, then you can choose your favorite UX examining tool from the above list depending on your requirements and get great evaluation results in no time.
The following two tabs change content below.
Tom Hardy
Being a web developer at Sparx IT Solutions: Web Design Company Boston, Tom Hardy has a keen interest in writing about UX/UI trends to help clients get a better understanding of these latest techniques. He keeps writing and sharing his engaging post on different web portals
Latest posts by Tom Hardy (see all)