Content is the pillar on which a content marketing strategy pivots. Creating avant-garde and audience-centric content is the best way to earn worth and leadership in a niche.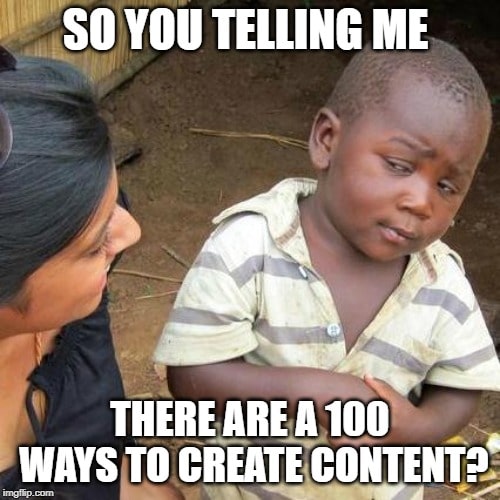 Let's find out how to avoid creating fluff that no one cares about and create content that's close to being revolutionary:
Strategic Tips
1. Share your personal experience. A narrative about what you have learned or achieved helps put across a unique perspective about a topic.
2. Fix a goal for content creation before starting – the strategy helps prevent thin content. Decide if you want to create awareness, drive engagement or get conversions.
3. Draw a clear picture of the ideal customer you wish to reach. Use research, case studies, and direct interactions to delve deep into their aspirations.
4. Depending on the user persona, focus on one content format – blog posts, podcasts, videos, or infographics, etc. Use the format your audience loves most.
5. Keep researching for new content ideas.
6. Have a good knowledge of your niche. The more you know, the higher will be the output quality.
7. Focus on audience pain points. Provide them with answers to common problems. Do a quick keyword-research and don't forget to get behind the user-intent of popular queries.
8. Create a community to get your audience to connect over common choices and preferences.
9. Publish content like a media company. Think about posting content that the audience will enjoy.
10. Give your content a unique voice. For example, it could be playful, humorous, and quirky or formal, authoritative, and helpful. The content marketing voice often flows from the brand personality.
11. Create content that excites and entertains the audience. Ideate something that's around their interests.
12. Add a dash of humor. Some content marketers play smart and make use of memes and GIFs to give the audience a good laugh.
13. Feature your customers and tell their story – who they are? What do they do? Customer stories can be a great way to engage with the audience.
14. Be creative with your headlines. Write headlines that are punchy and honest, you don't need clickbait. You can make use of an online headline analyzer to improve their effectiveness.
15. Create educational content to connect with your audience and help them get to know and trust your brand.
16. Use the explainer strategy to make sense of a complex topic or an issue. Use your explanatory skills to simplify a concept.
17. Explore unusual or odd angles that invoke an instant shock and awe among the readers.
18. Share content that is actionable. Use plenty of examples, references, and help materials to answer the 'How to' for readers. Help the users to learn how to use the software, for instance.
19. Follow Google's Quality Rater Guidelines in all forms of content. The recent Google Algorithm update focuses on EAT: Expertise, Authority, and Trustworthiness.
20. Probe the readers by sharing interactive content like contests, games or videos with clickable tags. You can make use of tools such as Quizzr for Quizzes, Survey Monkey for interactive polls & surveys.
21. Send regular content to your readers through e-newsletters to build brand recall and engagement.
22. Analyze niche data to share predictive insights.
23. Be persistent with your content creation efforts.

B
log Content Creation
24. Ideate different types of blog posts like listicles, how-to guides, opinion pieces, comparative posts, and product reviews, etc.
25. Make your narrative stronger by including stats, quotes, and visuals.
26. Create expert roundups to help the audience gain new insights about a topic.
27. Write short and meaningful sentences. Don't add fluff to your content – add value, so the readers enjoy it till the very end.
28. Re-edit your blog posts many times before hitting publish.
29. Make it easy for readers by dividing the content into short paragraphs.
30. Avoid jargon and cut down to simpler and shorter sentences to make blog content more fluid.
31. Link to one or two authority sources in your niche. External linking helps blog writers to add more value to the readers.
32. Strengthen relationships by responding to comments on each of the posts.
33. Hook your readers by adding a powerful opening.
34. Write blog posts about current news and trends in your niche.
35. Use the topic cluster model for blog content – helps the audience learn everything about a topic. Create a pillar page that contains an overarching topic. Then build multiple topic clusters or subtopics around it.
36. Capitalize your strongest piece of content by recycling it. For example, elaborate a post and convert it into an e-book. See if you can summarize to write an answer on Quora or re-purpose as a video.
37. Turn some of the blog text into visuals. Pull out quotes or important points from the content and create an image on Canva.
38. Do not crowd a single article with abundant information. Publish articles in series with two to three parts. Let each part contain in-depth information on a particular idea.
Infographics Content Creation
39. Go for laser targeted topics for infographics instead of generic ones. For example, an infographic on 'Tips to Write Content on Event Management' is more targeted than that on 'Tips to Write Amazing Content'.
40. Most infographics look similar – make your design stand out by backing it with a creative concept or a theme.
41. Use the latest and reliable data.
42. Maintain a natural data hierarchy. The design shouldn't look like a bunch of directionless statistics compiled together.
43. Avoid repeating visual and textual content duplicity – avoid mentioning the same points in the supporting text.
44. Cut down on the unnecessary text. Give more breathing space to visual components like illustrations, tables, and graphs, etc.
45. Highlight important phrases in the infographic to grab the audience attention.
Video Content Creation
46. Create video content that raises awareness on social issues with the help of short films, features, or documentaries. Take a look at this example from HubSpot.
47. Strengthen the bond between your brand and viewers by giving them a glimpse of behind the scenes of your company.
48. Play on the emotional aspect of the video – what do you want the audience to feel after watching the video?
49. Engage the audience with a giveaway. Tools like Vizia help create quizzes and polls for videos.
50. Capture your take on exclusive, trending or controversial topics.
51. Explain quick hacks to solve common pain points.
52. Host interviews to debate and discuss burning questions – you can even cover popular industry events.
53. Create branching video content that enables the viewer to control what happens in the video.
54. Attract and engage your audience by showcasing comparisons.
55. Use a conversational writing style in your video script – talk to your audience.
Website Content Creation
56. Follow the cone principle of information. Place crucial information at the top of the web page, drilling down to supporting information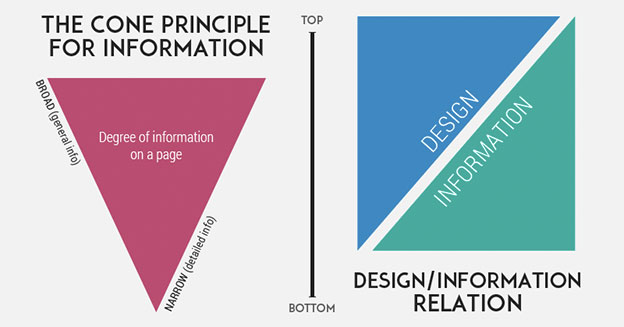 57. Use active voice and make it easy for visitors to understand the offering.
58. According to a study, only 16% of the web page visitors read word for word. Add generous amounts of paragraph space to make content easy to skim.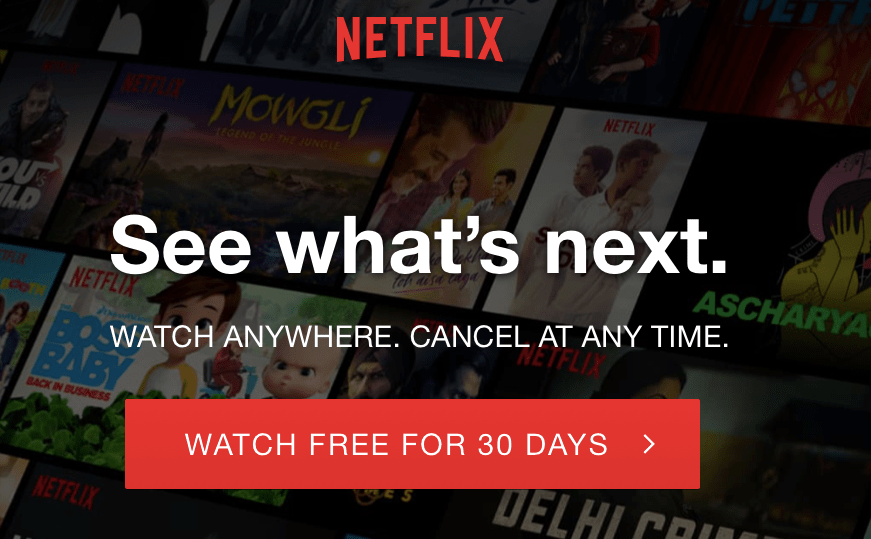 59. Include a strong call-to-action to direct the page visitors. 
60. Use care-words to help visitors navigate through the content and assure them that they have landed on the right page. Carewords are different from keywords. Unlike keywords, the care-words function only when the visitor lands on the web page. For example, when a hotel booking page has a bold scannable care-word like 'Special Offers', the visitor responds by booking a room.
61. Think of the visitor as a lazy person who wants to find the answer to his problem. Write short, jargon-free, and useful copy.
Podcast Content Creation
62. Before penning down the podcast content, take inspiration from niche forums, popular publications, previous podcasts, and social media comments.
63. Pick topics that you're passionate about so it reflects in your content.
64. Begin the podcast content with a sticky story. Storytelling compels the listeners to stay on.
65. Make the podcast content a two-way street where you ask questions from the listeners and make them think.
66. Transcribe the podcasts for people with hearing impairment – the strategy also benefits in getting search rankings.
67. Offer your listeners expert content by inviting industry magnates. Research the experts' background and plan a thought-provoking session.
68. Include information about credible sources like books, magazines, and government agencies.
69. Become a guest on someone else's podcast, making your content valuable to a new set of audience. 
E-Book Content Creation
70. Establish thought leadership in your niche by conducting an experiment or survey. Share the experiment, your experience and the inferences in the e-book.
71. Write an exclusive product demo content for people who have either recently purchased your product or are in the sales funnel.
72. Meet popular influencers from your niche and host an interview with them.
73. Create a cheat sheet full of insider tricks.
74. Stitch together a series of blog posts into an e-book with each article as a chapter.
75. Ideate a topic that's intriguing and fresh.
76. Think of and give it a catchy title and a subtitle. It may happen that your title is not able to convey the entire message. Take a look at this example:
White Paper Content Creation
77. Unlike e-books, white-papers defend a specific solution and prove why a solution is better than the others. Choose to talk about a solution that you can connect back to your products and services.
78. Before beginning to write content for the white paper, brainstorm the following three points to finalize the angle:
The authority area of your product to tie to the title

A subject that's a relevant and high priority in the niche

The area of

expertise you wish to display
79. Write the executive summary of the white-paper like a pitch to the audience. Tell the audience why they should read it.
80. Use authentic research reports from organizations like Forrester to create robust data-driven content.
81. Perform original research and include the inferences.
82. Include a clear conclusion at the end of the white-paper to give readers the final verdict.
Social Media Content Creation
83. Do not meander from the purpose of the post. For example, when targeting ebook downloads, the copy should talk about the benefits of the e-book.
84. Use exclamation marks and standard punctuations in a measured way and not overdo them.
85. Write social media content using the Pomodoro Technique. Use timer apps to increase your content writing productivity.
86. Proofread social media posts before publishing – you can use tools like After the Deadline.
87. Run festive and thematic campaigns to keep the audience coming back for more.
88. Use copyright-free media in your posts – else provide the relevant credits in the post captions.
89. For social media posts that are in pure text, use the visual version of the text – for example you can put a quote on an image.
90. Make use of trending content formats such as live videos. Get more visibility by posting native videos on each of the social media channels.
91. For Facebook posts,120 words length works the best. Make use of 2-3 relevant hashtags to benefit from social search.
92. For Instagram, break up long content using bullets or emojis to highlight the main points of the content.
93. Replace weasel words and phrases for more affirmative and promising words like 'expert', 'guarantee', 'sure',
94. Cut short wordy sentences for deals and offers – write to the point. For example, instead of writing 'We promise to give you a competitive price on our product', write 'Get competitive prices today'.
95. Get a real-time opinion by adding a gripping call-to-action like 'agree-disagree', 'like-dislike', 'Product A vs Product B'
96. Make it interactive by organizing contests and giveaways.
97. Include power words as they trigger emotions and help build stronger connections.
98. Make the reader the hero. Use words and sentences that depict a reader's point of view.
99. Create a social media content guideline to help maintain consistency in communication and improve brand recall.
100. Add user-generated content to boost credibility and dependability. 
Clarity and simplicity are the primary elements of exceptional content. With the above tips, you can create engaging, and shareable content, irrespective of the niche.
Are you ready to create some path-breaking content for your business?
The following two tabs change content below.
Abhishek Talreja
Abhishek Talreja is curious about everything content and marketing. He loves to keep it short, simple, and meaningful. He is the founder of
Prolific Content Marketing
.
Latest posts by Abhishek Talreja (see all)