Are you creating tonnes of content and yet struggling to get the desired results? In 2018, only 20% of B2B marketers rated their content marketing approach as very successful.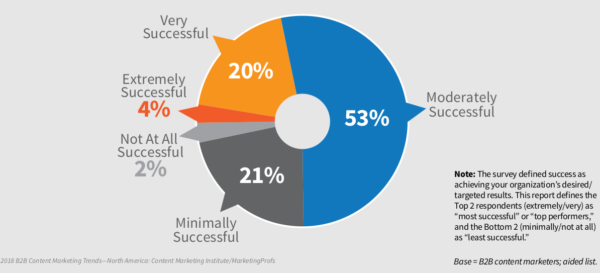 It's hard for content marketers to scale up while producing quality content.
A smart technique to squeeze the most out of existing content efforts is to repurpose it. 
Content repurposing is the art of repackaging current content by presenting it in an all-new way. With a plethora of content marketing channels and types, repurposing helps amplify content performance. Here are some benefits of repurposing content: 
Improved Search Rankings
Creating many versions of a content piece helps target specific niche keywords. These adaptations have the potential to get more backlinks and publicity for the business. 
Get More Reach

 
There are occasions when a piece of content is terrific but does not reach a large number of people. If it's a blog post then it won't have access to an audience that frequents YouTube, for instance. Re-doing content ensures users can see it across online channels. 
Showcase Niche Expertise

 
Creating several variations of a content piece helps strengthen authority in a niche. Repetition can earn visibility as well as brand recall.
Not sure how to weave content repurposing into the marketing mix? Here are ways to reuse content assets like an expert:
#1. Videos
One of the best ways to improve visibility for a content piece is to turn it into a professional-looking video.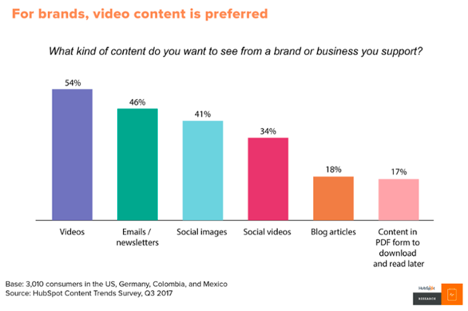 It's simple to convert existing blog posts to slideshow videos. Content marketers can make use of an AI-based tool like Lumen5. The tool provides an option to paste a blog post link or text for video conversion.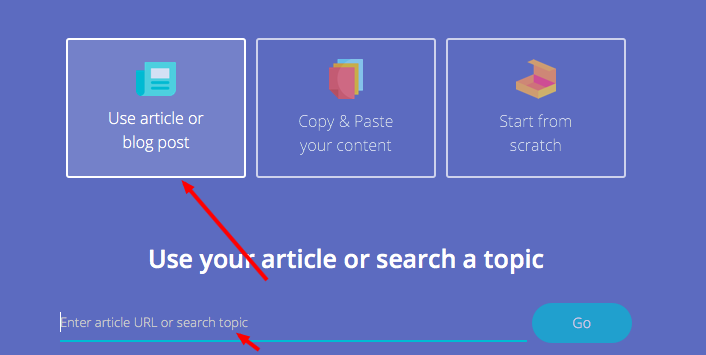 It picks pointers from the post and puts them into slides. The free version of the tool has a Lumen5 branding on it. The paid version comes without the Lumen5 logo and costs $49/month. 
Mac users can use the free iMovie tool to create slideshow videos from existing blog posts.
Slideshow videos are a good starting point. Another option is to create videos which are more human. Turn a blog post into a quick narrative and use a smartphone to record a short expert video. You can use the iMovie tool to edit: cut, add background music, and text.
Viewers love to share snackable, easy-to-understand video content.
The ideal length of video content is 1-2 minutes. You can even try animated and infographic videos. There're a variety of video tools and resources to help repurpose existing blog posts into different types of videos.
An offbeat technique is to recycle webinars into video series. The tactic helps to reach out to users who missed out on the original webinar. 
Video content is a new trend and presents a tremendous opportunity for marketers to break the clutter and stand out. 
#

2. Infographics

 
Infographics do well to attract user-attention.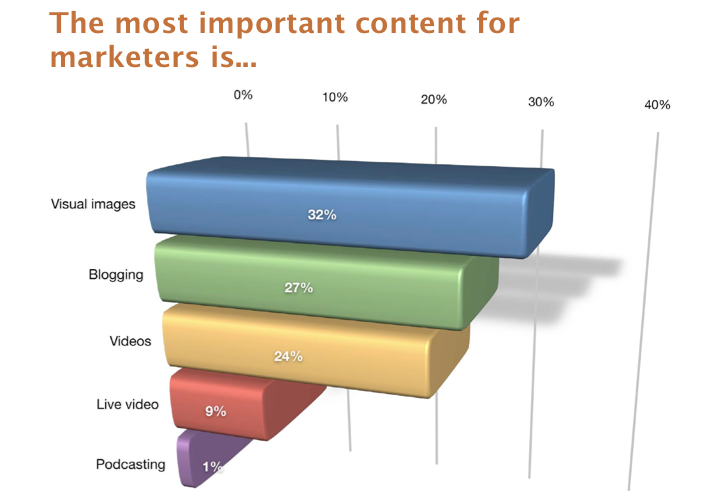 "32% of marketers say visual images are their top content format"  
Visual information is enticing and more likely to fetch content shares and backlinks.
Don't worry if you aren't a designer. You can find free and cost-effective tools like Canva to create beautiful infographics. Such tools provide many free templates.
Pick key points, stats, and data from an existing blog post and you're ready to roll. Infographics beautify old content, enhance its value, and fetch more backlinks.
#

3. Presentations

 
Another interesting content format is a good old presentation. A presentation is visual and concise. A good way to start is to divide your blog post into easy-to-understand pointers.
You can use Microsoft PowerPoint or Keynote (for Mac users) to create the presentation. Don't forget to upload it to SlideShare once it's done.
An option is to embed the slides to a website page or a blog post.  Take a look at this example of a SlideShare deck from High Spark: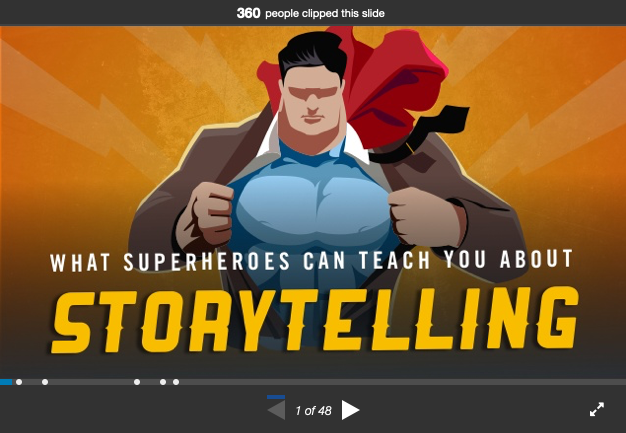 Here are some quick tips to make a presentation more inviting:
Give it an interesting title

Create an exciting cover image

Make use of high-quality images

Entertain with eye-catchy GIFs

Keep the colours and fonts consistent

Use charts wherever you can

Make use of quality graphics and illustrations
A creative way to re-use the presentation is to convert it into a video.  A presentation is a fabulous content format for B2B businesses to deliver expert content.
#

4. Ebooks

 
Ebooks work as effective giveaways to collect email addresses of those who have already interacted with a business. Potential customers love detailed guides with in-depth knowledge about a topic.
If you don't have the time to create an eBook from scratch, start by compiling a series of blog posts. A clever step is to list down blog posts that can be a part of a broad topic.
Pick, for instance, a series of posts covering different aspects of a topic like 'Marketing Automation': advantages, how to start, tools to use, how to measure, and so on.
Here are some more tips for creating those epic guidebooks: 
Don

'

t forget to add the table of contents

Create a landing page to show off the benefits of the resource

Add images to make the content more engaging
Take a look at this example from WebEngage:

An eBook works as a valuable content asset – create a win-win for the business and its prospective customers.
#

5. Online Courses
Another way to educate the audience on a specific topic is to create an online course. The course material can either be a collection of videos or guidebooks. The educational resource is a gated content and works like a lead magnet. Don't forget to promote the course: 
Create a landing page to highlight some of its key features.

Host it on third-party platforms like Skillshare and Coursera. Courses help build brand equity, while they can also work as monetizable content assets.
#

6. Quora
The Q&A community has over 300 million monthly users and 400k topics.
It's a platform where marketers can get recurring visibility by answering questions in any niche. Quora's top writer program recognizes the best of yearly contributors.

A smart way to start is to follow industry-specific topics. Next, look for the relevant questions in your feed. Now, search for a post that has the answer to a specific question. Do a quick rewrite to publish the explanation.
A wise approach is to post videos and infographics within answers. Here are some tips to post expert answers on Quora: 
Share your personal experience

Use stats and facts wherever possible

Write detailed answers

Share Quora answers on other social media channels

Include examples and case studies
Quora is a community with a diverse audience and conversations – an opportunity, marketers must not miss.
#7. Medium
Medium is one platform that supports quality content. It's a vibrant community of writers and storytellers creating path-breaking content. The community provides a ready audience for business content. It's a place to find new followers.
The platform has a feature that lets users import existing blog posts and republish them. 
Change the title of the post if you wish – it's a nice tweak to make the content look different from the original one.  Top marketers like Larry Kim use Medium to re-publish their blog posts and guest posts: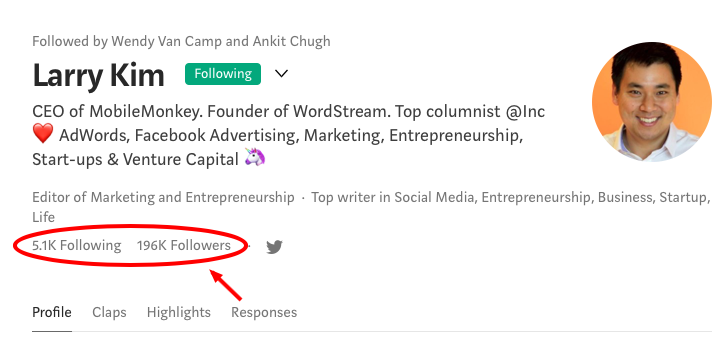 The platform uses a rel canonical tag so there's no issue of content duplicity. Don't forget to promote the content on social media channels. Also:
Use a nice feature image

Follow prospects and those who interact with your posts

Have a regular publishing schedule
Medium is a must-use platform to showcase written content and extract more returns from existing pieces.
#

8. LinkedIn
LinkedIn is a hotbed of leads for B2B businesses. The social network crossed the 500 million user mark in 2017.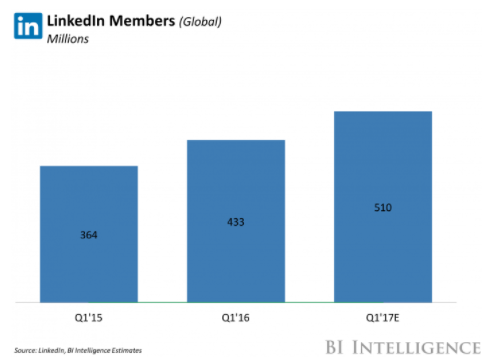 The platform has a publishing feature where marketers can re-write and publish some of their existing blog posts. The service works for personal profiles. Publish an article on LinkedIn and each of your connections will get notified. 
LinkedIn is a tremendous platform to build a personal brand and get relevant leads.
#

9. Social Media Updates
Audiences love to view and share content on social media channels like Facebook, Twitter, and Instagram. Blog posts provide a lot of meat for creating updates for social media.
Pick a quote from a post, for instance, and tag the relevant person, and you have an interesting snippet for a social update. A statistic or fact does the needful as well. Take a look at the following example of a LinkedIn post update: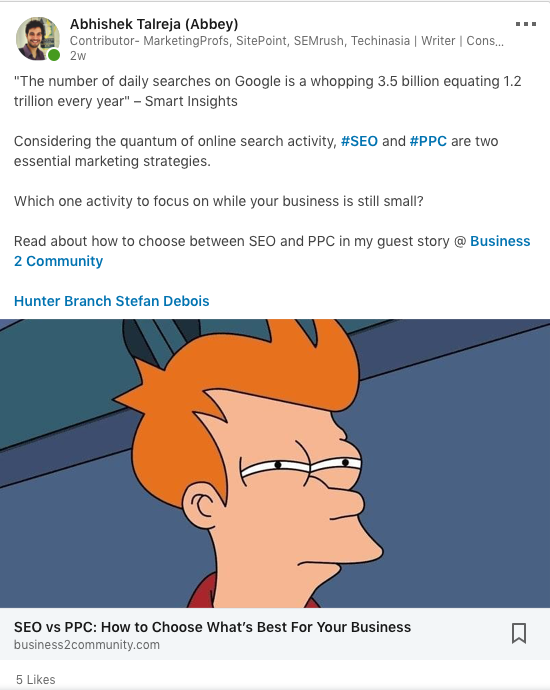 Create a short opinion status, if you can and your connections will love it. It's easy to pick stats and post them as tweets. Don't forget to add the relevant hashtags and get the benefit of social search. Social media's growing every day, and you've got to be there to profit from it.

#10. Podcasts
There're a large number of people who prefer listening to content.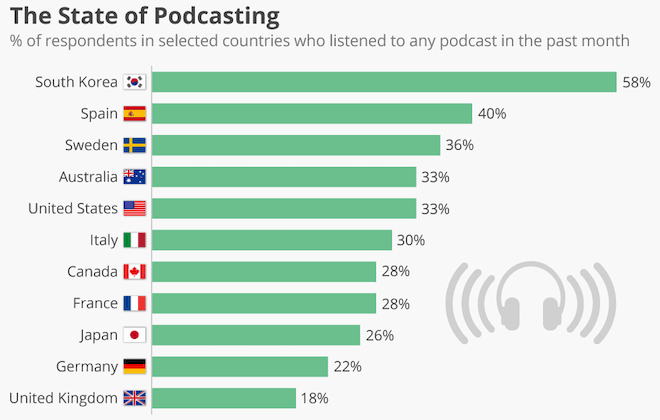 When readers turn listeners, offer them a radio service. Podcasts are easy to create, besides audio content has a higher open rate. A simple way to start is to convert a blog post into a script and kickoff the recording. There're a host of tools and resources to create professional podcasts. Don't forget to:
Make use of keywords and hashtags

Submit the podcast to aggregators

Convert podcasts into videos

Transcribe for a better user experience
If there's a content format that creates nostalgia among the audience it's a podcast – create one to showcase yourself as a rockstar.
#

11. Email
The newsletter does well to nurture existing subscribers and move them down the sales funnel. Send them an intro of a popular blog post that redirects them to the original piece. Get more intelligent, and create a roundup of popular stories. A cool option is to send infographics, videos, and presentations in email campaigns.
Email is one evergreen channel to make the audience feel special and deliver solutions to their inbox.
#

12. Update Old Blog Posts
Google loves fresh content and that's why updating an old post can fetch better rankings and site traffic. There's a lot you can add to your old posts to make them look young and ravishing! Content marketers can replace old stats with new ones and adorn a piece with new hacks readers will love. Updating posts is an awesome SEO tactic. Here's more advice: 
Add links to new internal posts

Tweak the post title

Go in-depth into the topic
Renewing posts does not take time, yet, it's a powerful way to boost site traffic and leads. 
#

13. Create Spin-Off Posts
There are ways to create spin-off pieces from existing posts. Give another angle to the story and you can pitch it as a guest article to an authority website. Pick a sub-head from the post and see if you can create a brand-new post from it. Spin-offs can add an unexpected level of excitement to content marketing.
When to Repurpose Content
It's essential to know that repurposing everything may not be the best route. Being selective helps pave the way to success. 
a. Top Performing Content: content with the highest views, engagement, and shares. The audience wants such content, and it's worthwhile to create more versions of it.
b. Evergreen Content: long-form evergreen pieces always have an audience. Such pieces answer common queries and help build a relationship with prospects. 
c. Content with Facts: posts that have lots of data, facts, and case studies. These are easy to break into smaller presentable formats. Data-driven stories are juicier and more engaging. 
Have a definite strategy and repurposing can work wonders.
O

ver to You
Content recycling helps marketers to treat content as an asset and get the most ROI. The technique helps spread the message across online marketing channels. Content marketers can incorporate content repurposing as a part of the core content plan. Re-using content is the best way to save time and boost content marketing creativity.
The following two tabs change content below.
Abhishek Talreja
Abhishek Talreja is curious about everything content and marketing. He loves to keep it short, simple, and meaningful. He is the founder of
Prolific Content Marketing
.
Latest posts by Abhishek Talreja (see all)