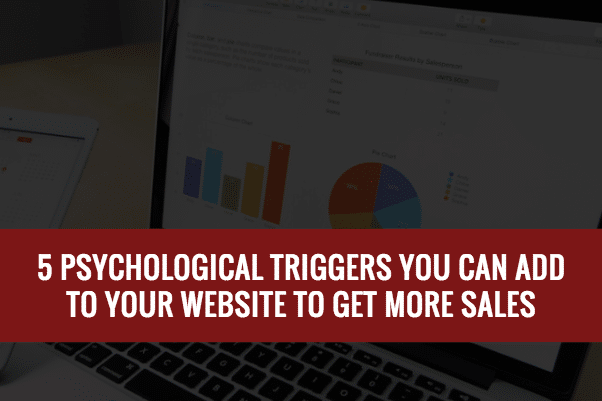 Conversion rate optimization (CRO) isn't a walk in the park.
After all, a website is like a jigsaw puzzle that you must piece together perfectly if you want profitable results. Headlines, form fields, images, call-to-action (CTA) buttons — there's just so many components to mix and match.
Granted, you're probably already aware of these basic conversion elements, considering the fact that they're mentioned in countless of guides out there on CRO. You may overlook, however, the psychological triggers that can affect your target audience on a more personal level are the ones that can help you get more sales.
Remember that humans respond strongly to emotions, be it fear, greed, happiness, or anger.
By understanding and utilizing the triggers that cause these emotions to surface, you can compel your audience to commit to an online transaction — from signing up to a newsletter to purchasing whatever product you have in store for them.
Without further ado, here are the top five psychological triggers you can incorporate into your website to supercharge conversions.