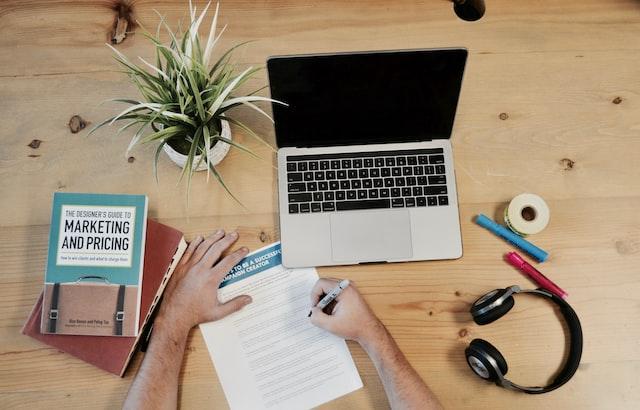 It's safe to assume that a significant part of your marketing strategy is digital. Digital marketing helps reach a larger audience as the number of Internet users is increasing by the day. Moreover, it's more cost-effective. Email campaigns, social media interactions, and website content cost hardly anything to produce. The best way to approach a digital marketing plan depends on individual business goals, yet there are other factors to keep in mind. The ever-evolving landscape can quickly become overwhelming, so you must maintain an agile strategy. Putting out a bunch of ads and hoping for the best isn't going to cut it.
Focus Your Attention on Landing Pages
If you're like others, you focus your attention solely on driving traffic to the homepage. Visitors can't follow the course of action you want them to take, meaning it's easier for them to leave without converting. This is why it's a good idea to have a landing page strategy. Landing pages take people to a specific product, service, or offer, so you have a chance to get them to respond to your call-to-actions and build a customer base. There are several types of landing pages but concentrate on lead generation landing pages, the first contact points between the business and potential customers.
Small details make a big impact. Here's what to do with your landing pages.
Make sure your message matches your ads. Your landing page copy must match the phrasing of the ad (or link) that brought the visitor there. A strong message match increases conversions by reassuring people they're in the right place. If you're running ads with different headlines, create variant pages.
Remove navigation and other distractions. Internal links to other pages on your website will distract visitors from the conversion goal. Resist the urge to include site navigation, calls-to-action, or links to your homepage.
Create landing pages for mobile that are mobile responsive. Most people navigate mobile sites with one hand, so clickable elements should be large and spaced out. Eliminate redundant words, shorten sentences, and opt for words over wordy phrases.
Take Advantage of Data and Analytics
More often than not, digital marketing requires analyzing user behavior metrics, such as session duration, traffic by channel, bounce rate, etc., to spot patterns. These datasets are so voluminous that traditional data processing software can't manage them. Big data analytics makes it possible to understand the habits of prospective customers, uncovering hidden patterns, correlations, market trends, and customer preferences. Companies of all sizes can resort to analytics to inform marketing strategies, having a comprehensive view of what's working (and what isn't). Put simply, you can eliminate the guesswork and over-reliance on evidence from anecdotes.