Did you know that over 40% of digital marketers agree that content is a vital component of successful marketing campaigns? But having good content is not enough. You should share it with your readers to boost your brand awareness and transform them into customers. So, having a stellar content distribution strategy is the key, and email is one of those excellent channels to help you achieve this.
In this article, we'll discover how you can use email marketing to boost the reach of your content and distribute it to a broader audience.
What Is Content Distribution?
Content distribution is the process of spreading your content on different platforms. It includes publishing, sharing, and promoting content through multiple channels and formats, so it reaches your audience entirely.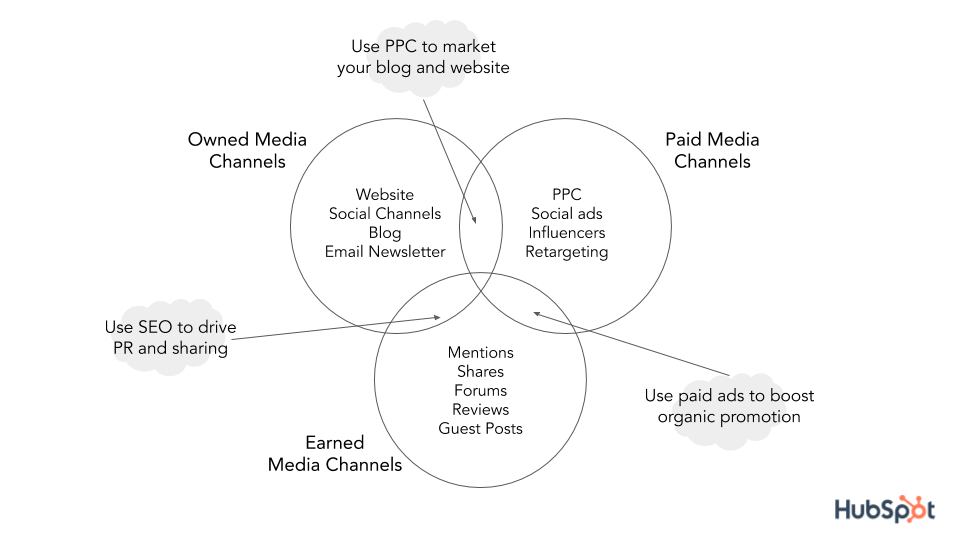 Source: HubSpot
The distribution is made via different channels that together achieve the goals of your content strategy. Each channel is responsible for hosting a certain segment of your audience; therefore, the approach and needed resources will change. The three main channel types are:
Owned channels. You have full control over these channels, except for cases when there are technical glitches. Such channels include your website, social media profiles, email newsletters, and even your publishing app.
Earned channels. If you keep customers engaged, they will interact with you on forums and social media platforms like Reddit and Quora. Furthermore, these customers will share your content, giving you a broader distribution. These earned channels of distribution include not only your customers but also journalists, bloggers, and anyone who shares your content for free.
Paid channels. The name of these channels speaks for itself. Paid channels include the traffic directed to your content through social and pay-per-click (PPC) advertisements, partnerships, and influencer promotions.
There are intersections between the three. These channels can always be combined to yield maximum results, but today we're focusing mainly on emails.