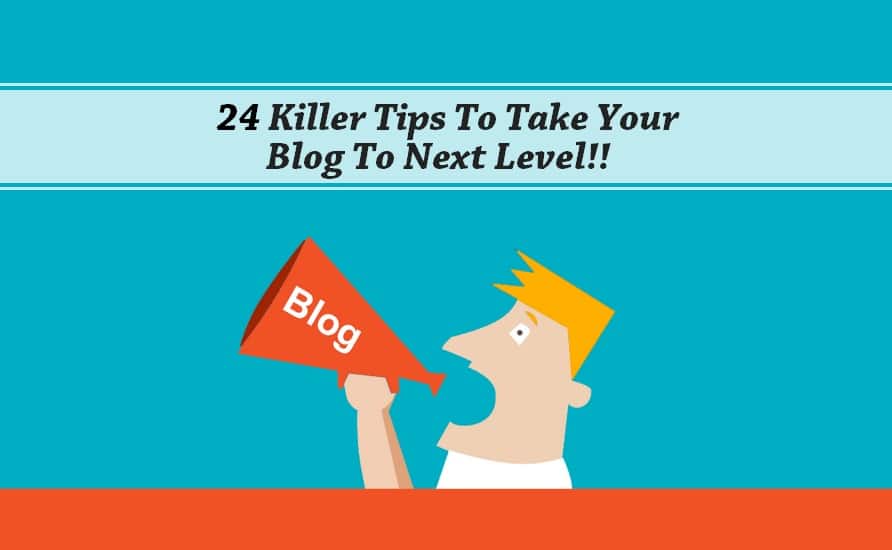 In the early years of the internet, blogs started out as online journals – focusing more on sharing the writers' experience and opinions with the world on a wide range of topics as opposed to the major platforms for promotions and business they are today. Nowadays, you'd be hard-pressed to find any major website without a blog that's updated regularly with topics that vary from new product and service info to general authority building content.
The other major development in the blog ecosystem was the explosion of websites that allowed anyone to create a blog. This major development inconvenience resulted in an explosion in blogs created. As of 2015, there were over 180 million blogs online with over 2 million articles being uploaded EVERY DAY!
With this much content going live every day, it's become harder and harder for blogs and their writers to stand out in order to generate followers and traffic. Creating content that was unusual, interesting to read, educative and informative is no longer the standard to strive towards. That being said, when we were doing research for clients who were interested in setting up a blog, we uncovered some tips that you can follow in order to make your blog stand out and take it to the next level.
#Tip 1:  Focus on SEO
Blogging and SEO go hand in hand as it helps generate and drive traffic to the blog which is key to its user growth. If you're not too savvy with SEO, no matter. There are lots of firms available both in India and abroad who can help you target the right keywords, create an appropriate blog structure and so on.
#Tip 2: Focus on Content:
Obviously, content is important, but the content must be presented in a manner that it attracts readership. This means creating content, as I mentioned earlier, that is informative, educative and solves a problem. To create content in quantity along with quality, you can look at employing full-time writers or even outsource the task to a variety of freelance writers who can provide professional content at very affordable prices.
#Tip 3: Focus on the Visual Elements
Augmenting the content you've created with visual elements such as images, gifs or infographics is a great way to make the overall content stand out. From a reader's perspective, it also gives a welcome relief to merely reading what would seem like never-ending text. 
#Tip 4: Update content regularly
Regularly updating content created over time is a great SEO tactic as it makes the content 'evergreen'. This shows search engines that your content has some authority as it is evolving with time. Apart from the SEO benefits, regular updates will also keep the content in sync with your branding and your messaging. Lastly, updated content is a great way to re-engage with old users as it gives them a reason to re-read the content to learn what's new.
#Tip 5: Do your research
Make sure that your point of view or your research on the topic is up to date and relevant as it has a tremendous impact on how users perceive your site in general. The last thing any blog owner would want is for his site to be seen as 'not with it' or worse redundant. Make sure you're reading as many blogs as possible in your specific niche to stay abreast of what's hot and what's not.
#Tip 6: Keep an eye on the Meta Info (heading/description etc…)
Ensure that your headline isn't too long as search engines usually cut short headlines if they exceed a certain character limit. Als, make sure you use a catchy headline within the limit or else it would not catch a browsing users eye.
#Tip 7: Blog regularly
It does not put out a good image for you or your business if you blog for two days straight and then go missing in action for a few weeks or months. Ensure consistency to keep your readers in the loop. Infrequent posting can affect your relations with your readers. It can be a short, brief post too but missing out can make you lose the trust of your readers.
#Tip 8: Use Social Bookmarks
Use a social bookmarking plug-in on your blog posts so that people who like it can share it easily. One of the best ways to promote your blog and generate more traffic is to provide easy options for sharing and linking. The more shares your blog post gets, the more your business/services get the limelight and acknowledgement.
#Tip 9: Focus on Conversion Opportunities
This could be done in various ways. One can either start up a conversation about a relevant topic while educating, informing and encouraging them to take a call for action or be creative & inventive in order to rouse the curiosity within the readers.
#Tip 10: Keep it Real (be human)
Always ensure to keep the "human factor" within your blogs. It is crucial to give a human feel to the readers who might as well turn to be your potential customers. No one wants a cold robotic interface nowadays. The key is to establish a good bond with the readers in order to boost up your traffic count.
#Tip 11: Site Structure is Important
A complex structure can cause the readers to get confused and not pick up on the required information. One should ensure that blogs have every page indexable, have an archive page and a sitemap that makes it easy for the search engines to easily find your content.
#Tip 12: Multiple language support
You can always translate your blogs into multiple languages in order to make sure that it gets more coverage and visibility among the readers. Translating is a little known yet an effective method of increasing the traffic on your blog and bloggers can often use it to increase their followers by numbers.
#Tip 13: Focus on Internal Interlinking
Internal linking is an integral part of your SEO page, and good quality links will impact the rankings of your blog. You always need to ensure that you provide relevant links as per the content of the blog.
#Tip 14: Try Guest Blogging for Marketing
Guest blogging is again a productive way of gaining noteworthy traffic as it provides more exposure to your blog. Articles being blogged by a person who has a much bigger reach can be a plus point for your blog in increasing the value of your blog.
#Tip 15: Dive into Analytics
The secret of success of blogging lies in the identification of what works for your blog. Analysing the type of content that gets more views and readers can help you in getting a track of the key points that leads to the increase in the rankings of your blog.
#Tip 16: Consider creating an App
Create an app for your blog while promoting it among your readers encourages them to download and get access to exclusive features & content (you'll have to create exclusive content for this by the way, if you want the App's adoption to spread). The more downloads your app gets, the more views it gets and in return, increases your traffic.
#Tip 17: Take care of Page Load speed
Ensure that your website is fast to load. Usually, a site can lose at least 40% of its visitors due to even 1 second delay in the opening of the site. Get your website reviewed and ensure that it loads in under 3 seconds.
#Tip 18: Ask for help
This is one area where we all fail. We don't ask for help for reasons unknown. Asking an expert to give you advice on your articles/content can make your traffic go through the roof. Try it out.
#Tip 19: Keep an eye on the competition
On your journey of getting your blog traction and traffic, make sure to keep a watchful eye on other blogs within your ecosystem. Analyse them for SEO, Content, Engagement and so on. Replicate their successes and avoid their mistakes. 
#Tip 20: Create HERO Content occasionally
Periodically, create an intensive guide on any topic that's interesting to your readers. Hero Assets range from 3000 to 5000 words long, have downloadable assets, are visually stunning and leave the reader with ton of informative advice or information. These hero assets are also what have the highest potential of going viral.
#Tip 21: Make your popular content into SlideShare
You can always use SlideShare to publish your articles in the form of slides. As SlideShare's are downloaded and shared by millions of professionals for their use and that's why it can be a great way to gain new readers which in turn can increase the traffic to your blogs.
#Tip 22: Think of Contents
You can also sponsor a blogging contest as it can result in getting some nice traffic and good quality backlinks for yourself. Always keep an eye on for such activities and try to find a way to conduct them or participate in them.
#Tip 23: Market through your Email Signature
When reaching out to anyone, mention your blog in your email signature as it's the one piece of content in an email that's always read and it can very easily gain some fresh pairs of eyes for their blog. We all communicate with hundreds and thousands of emails on almost a daily basis so mentioning your blog's link within your email's signature can help you in a long way.
#Tip 24: Figure out the best Content Posting time
Try to figure out the best time to post on your blog. It has been observed that articles published on Tuesday tend to get 3 times more traffic than the articles published on Sunday. Try to figure out that day that witnesses most number of reads and a significant rise in the traffic. It might help you out to gain more readers and attain the desired traffic.
These are some of the small yet crucial pointers which can help you achieve the desired traffic and ranking for your blog. These tips might not result in an overnight success but it can help you out to grow in the long run and take your blog to the next level as desired by every blogger.
The following two tabs change content below.
Hemant Kumar
Hemant Kumar is an industry expert with more than six years of commendable experience in writing about translation, SEO, IT, link building and digital marketing. At present, he works as a project manager at
Linkbuildingcorp.com
. He is extremely passionate about spreading knowledge and awareness among people who are looking for interesting facts and info on the above-mentioned industries.
Latest posts by Hemant Kumar (see all)