The average small business can spend a lot of money on marketing without achieving much in return. Luckily, there are plenty of low-budget marketing ideas that will help your small business get started without costing you a fortune. The key is to find the right ones for you.
If your small business is new, it will take time to build up a steady stream of customers. Keep that in mind when looking for marketing ideas. You won't see much immediate returns. But, over time, your small business will begin to see new customers and an increase in revenue.
Small businesses are invisible to most people, and their chances of getting noticed by potential customers are slim to none. If you operate a small business with a limited operating budget, you might have to get creative about finding ways to market your business. Fortunately, this article is going to give you low-budget marketing ideas for your small business. Read on.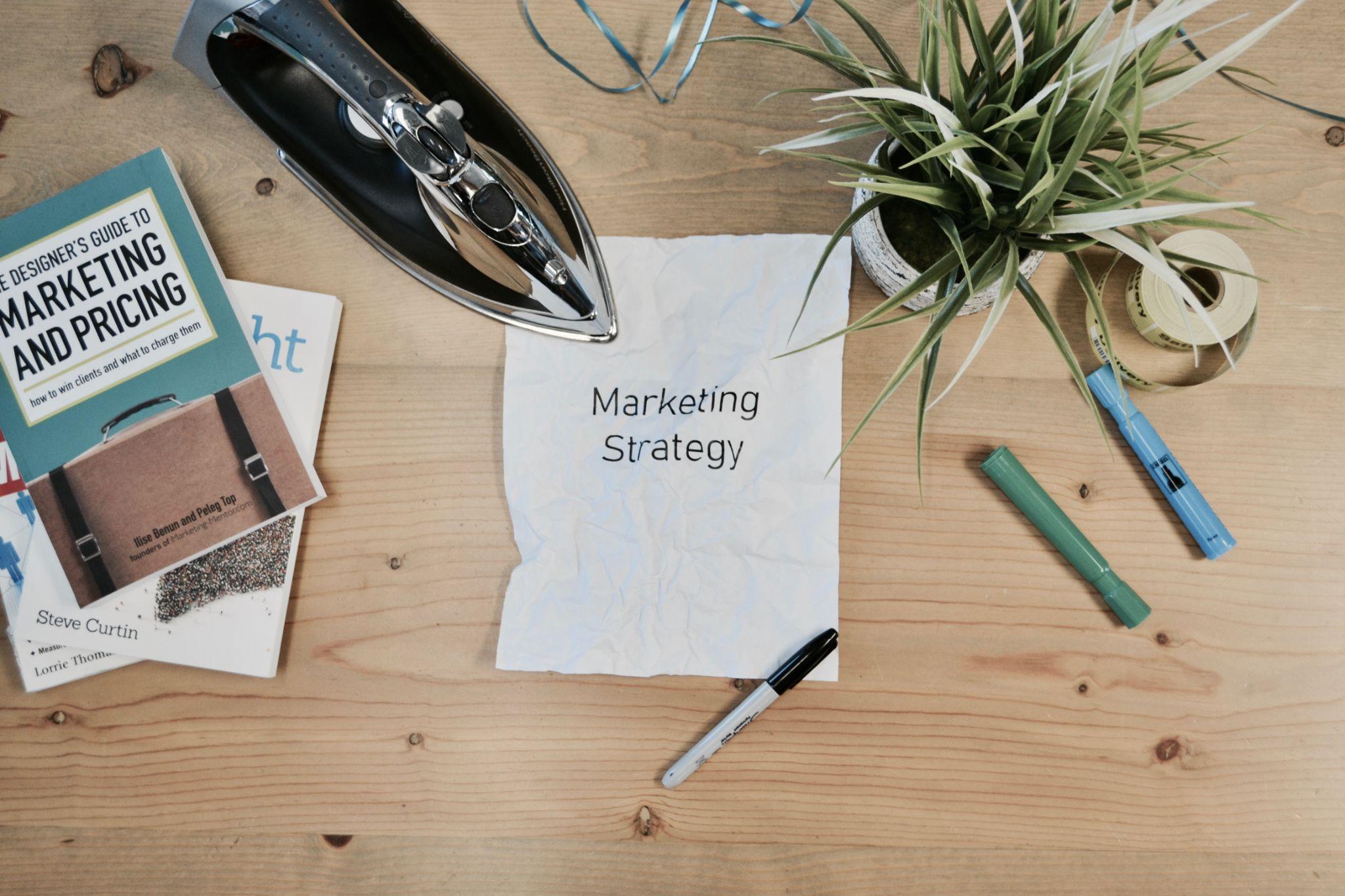 Create An Instagram Account
Instagram is a great social media platform for small businesses of almost any kind. It's very visual, so it's a great choice for businesses that focus on visual products.
It's also a fast-growing platform that's gaining popularity in almost every category. That means that you have a great chance of attracting a large number of followers.
Put Up Flyers in Your Local Area
This is an old-school marketing idea that still works. You can buy inexpensive flyer templates online or create your own.
The only thing you need to do is print out the flyer and put it up in your locality.
You can post flyers in local grocery stores, convenience stores, and other public areas.
Using Branding Stickers As A Lead Generation Strategy
Most small businesses have a problem generating leads from their existing customers. This low-budget marketing idea can help you solve this problem.
You could host a free seminar or a free product launch where you offer your customers an opportunity to learn more about your product and how they can benefit from your product. An awesome way to leverage this free event, while also being able to offer a free gift to your customers is to incorporate marketing of the event via stickers. The likes of customized branding, whereby you could showcase your brand via small or large format stickers, using your company logo and tagline on any swag item you may have decided to use for your free event. At Helloprint Stickers, you are able to do just that. Consider offering free merchandise with the option of customized stickers to promote your offer or product. A great and cost-effective way to market your campaign and company.
Use Blogging Platforms
Blogging is one of the best ways to gain new customers for your business. It's also a great way to build brand recognition.
There are many blogging platforms available. You can choose a platform that's based around the audience you want to reach.
You can also choose a platform based on the demographics of your audience. If you sell to a specific demographic, you can increase the number of customers you have by choosing a blogging platform that caters to that group.
Schedule A Google AdWords Campaign
Google AdWords is one of the most popular forms of paid online marketing. It's also one of the most cost-effective ways to advertise online.
You can choose the placements and the budget of your campaigns in Google AdWords. You can also choose an ad format.
Host A Small Event
Hosting a small event can be a great low-cost way to generate leads for your business.
You can choose almost any event as a marketing opportunity, from small workshops to large events. For example, your local chamber of commerce may hold a big expo event every few months. That's a perfect marketing opportunity for your business. Use tiered seating furniture for your audience as they are easy to use and can be installed in various locations. Look for a venue that can accommodate all your needs. If you will hold it in Arizona, then try to consider the Flagstaff event venues.
Ask For Reviews And Testimonials
One of the best ways to gain new customers is to ask for reviews and testimonials from existing customers. You can ask for them in person or online.
Asking for reviews and testimonials is a great way to increase customer loyalty and to grow your email list.
Adopt a Subscription-Based Business Model and Create a Discount Program
In today's fast-paced world, consumers crave convenience, and businesses need to stay ahead of the competition. A subscription-based business model offers the perfect solution to satisfy both of these needs. By adopting a subscription-based business model and creating a discount program, you can enjoy numerous benefits, including increased sales and customer loyalty.
Through a subscription program, customers can sign up for recurring orders of your products or services, providing them with the convenience of not having to remember to place orders every time they run out. This convenience factor often results in increased customer satisfaction and loyalty, as customers are more likely to stick with businesses that make their lives easier.
Make An Investment In Paid Advertising
This one is similar to Google Ads. Paid search advertising can be a great way to gain new customers. When you choose to invest in a paid ad, you're choosing advertising with a set budget. That's great for budget-conscious marketers.
Another benefit of paid search advertising is that you can choose the keywords you want to target.
Create A Lead Magnet For Prospects
If you're looking for a low-cost marketing idea, consider creating a lead magnet for your prospects. A lead magnet is a piece of content that you give to your prospects.
Consider giving them a guide that teaches them how to use your product, or a guide that shows them what it does and how to use it.
Make Use of 'Thank You' Notes
If you have a free trial or free product or service, consider sending a thank you note to your previous customers.
A thank you note is a good way to show gratitude for your customers and to establish a relationship with them.
You should also make sure to thank your customers in a personal way. If you can, invite them to give them a discount code for a future purchase.
Incorporate Social Media Marketing Tools
Social media is an important part of marketing for almost every business. It's an effective way to build brand recognition, to find new customers, and to promote your products.
Luckily, there are lots of free, easy-to-use tools that will help you get started. Here are a few of the most popular ones.
· Facebook: Facebook is probably the most popular social media platform on the planet. That makes it a great place to start.
· Twitter: Twitter is another popular social media platform. It's a good choice for businesses that want to promote their updates as tweets.
Implement A/B Testing
A/B testing is a great way to determine which elements of your website are working best for your customers.
That way, you can put more of those elements into action.
You also want to determine which elements of your website are not working well. That way, you can adjust your website and your marketing strategy so that they work better.
Create Engaging Email Marketing Campaigns
Email marketing plays an important role in social media and in building your brand recognition.
You want to make sure that your email signature and your email signature lines are the same as your social media signatures.
Investing in time and energy to create realistic goals for each email marketing campaign is indeed a great way to capitalize on company resources, while leveraging your brand awareness and remaining top of mind.
Investigate The Pros Of Using An Ecommerce Platform
An ecommerce platform is a great way to run your online store. You can choose any number of different platforms, and most are free or inexpensive.
Make Your Business Visible
The easiest way to make your small business visible is to make it visible to yourself. After all, you are the one person who will be able to see it every day.
You could also build a small business website. There are a lot of benefits of having your own website. First of all, having a website is incredibly important for small businesses because it gives you the opportunity to communicate with your potential customers in a more authentic way.
Build A Review Platform
Every time a new customer walks into your business and mentions how much they like what you do, ask them to write a review. Customers are always happy to oblige, and it's a great way to get your name out there and build a review platform for your products or services.
You could also set up a giveaway for your product or service or host a contest for your customers. Giving away prizes for reviews or contests is a great way to build a review platform for your products or services.
Network With Other Small Businesses
Small business networking is a great low-budget marketing idea. This is especially true if you're looking to find other small businesses that are looking to do the same thing as you are. Networking with other small businesses can be a great low-budget marketing idea because it's a great way to build a community around your brand. And who doesn't love a community?
You could also join online networks for your niche. There are a lot of online communities for small business owners that could be a great way to meet other like-minded entrepreneurs.
Create A Digital Marketing Campaign
A digital marketing campaign is a strategy where you use digital channels like websites, social media, email, and search engine optimization to promote your business. Digital channels are preferred for many small businesses because they are inexpensive and easy. Digital marketing campaigns can also be effective in reaching a wide audience because they are accessible to people via a variety of devices like computers, phones, and tablets.
Create An Event Marketing Strategy
Event marketing is a way to bring people to your business at special events where they can learn about your products and services.
You can use a variety of marketing strategies like sponsorship, booth rentals, and marketing partnerships as event marketing tactics.
Make Use Of Reputable Resources To Upskill
Upskilling by investing in some reputable resource is one of the best low-budget marketing ideas for your small business because it allows you to grow your knowledge, exponentially, by simply reading up and ingesting reputable resources published by industry experts, knowledgeable persons and more.
A variety of topics are suitable for this purpose, including product reviews, how-to books, company news, autobiographies, guides and more. You can also build your library of resources, via actual hard copy instances, or e-books, e-zines, white-papers, case studies and so on.
The most effective way to ensure you're on the right track to building the brand for your small business is to invest in high-quality resources that can be utilized to grow the knowledge and know-how of your employees and self.
Reach Out To Influencers
An influencer is someone who has a large audience and is likely to be interested in brands that are similar to theirs. Influencers are often called thought leaders and are ideal for promoting your products and services to their existing and potential customers.
To find the right influencers for your business, research the types of products and services your audience might be interested in and find out who the most popular individuals in those fields are. Then, contact the individuals and see if they would be interested in talking about your brand. If yes, pitch them on the type of collaboration you have in mind.
Host A Sidewalk Marketing Campaign
If you live in a city where it is common to see businesses using outdoor marketing strategies, consider hosting a sidewalk marketing campaign. The goal of a sidewalk marketing campaign is to get your name and logo seen by passersby so that they can come to your small business if they have any interest in what you have to offer. You may also consider outdoor marketing strategies like vehicle advertising wraps.
Establish A Partnership With A Company You Know
When choosing which companies to partner with for your event or product marketing, consider whether one of your friends at the same size as you is a better fit. Partnerships are ideal for product launches, where one company offers product samples or inventory while the other company provides marketing support.
Alternatively, you can also sponsor an event that is hosted by a company you know. For example, when your company hosts a conference, you can invite the conference organizers to partner with you by giving them free tickets or naming a conference room with comfortable tiered bench seating after them.
Above All Else – Have Fun With It
Though running a business is tough work and not for the faint-hearted, perhaps one of the most important marketing tactics out there is one that is entirely free of charge, from start to finish.
In fact, it may not in truth be regarded as a tactic, but instead a fundamental aspect.
In all you do when it comes to your small business, never forget to have fun with it. When your customers, employees and fellow entrepreneurs notice just how much you enjoy what you're doing, it becomes infectious – and the general outcome is that they all just want to be part of the fun action. This is where the best form of marketing steps in: "word-of-mouth."
The Bottom line
The bottom line is that marketing your small business is an important part of your overall business strategy. You should do it even if you don't have money to spare. The sooner you realize this, the better.
Marketing is an essential aspect of business growth, and no company can grow without marketing. With the way digital marketing has evolved, it is easier than ever to get your message across to the masses. All you have to do is find the right marketing strategies that can help your business grow.
The following two tabs change content below.

Li Anne Mcgregor
Li-Anne Mcgregor va Aardt is a wordsmith who has written everything from editorials, blogs, and press releases, to poetry and rap songs, to a South African travel book, which she magically knocked out in 24 hours. Painting the world with her words is something Li-Anne has been doing for the past 16 plus years. Expect deep hues and careening colours of various vibrancy when traipsing her cascade of words.

Latest posts by Li Anne Mcgregor (see all)