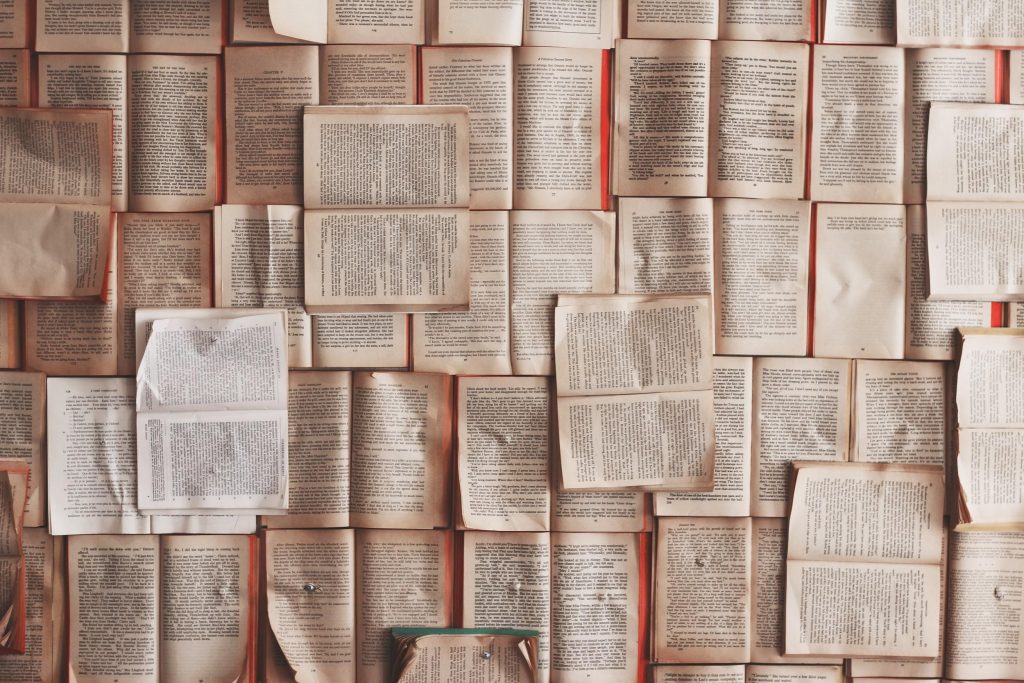 Replying to comments left on your Instagram posts serves more than just the purpose of being courteous.
Replying to comments can also help more people discover your page, attract buying advertisers, and incentivize more people to engage with your content.
In fact, here are 3 reasons why you need to make replying to comments one of your biggest priorities on Instagram.
You're more likely to rank as a Top Post for your hashtags. When you search a hashtag on Instagram, you get two kinds of results:
Recent Posts are simply posts that have been posted recently using the hashtag that you searched for.
Top Posts, on the other hand, are the most popular posts using the hashtag you searched for at the time of searching and get the most visibility.
Here's an idea of the amount of engagement required to get a Top Post for the hashtag #cutedogs, which has approximately five million people using it, compared to the amount of engagement in a Recent Post for #cutedogs:
While all six posts above were posted at the same time, the amount of engagement the Top Posts got within an hour was significantly higher than the amount of engagement the Recent Posts got within an hour. 
Not only did the Top Posts get significantly more engagement than the Recent Posts, but they also got that engagement very quickly. 
Both of these things together resulted in these three posts getting a Top Post spot for the hashtag #cutedogs at the time of searching. 
Why you want to be ranking as a Top Post
If we assume, for argument's sake, that at least a million out of those five million people using #cutedogs are searching for it (or are subscribed to it), and your post shows up first as a Top Post, that means that a million people see your post. 
The more people that see your post, the more people will potentially visit your page, engage with your content, and follow you on Instagram. 
Instagram determines its Top Posts based on two factors: 
Amount of engagement

Quickness of engagement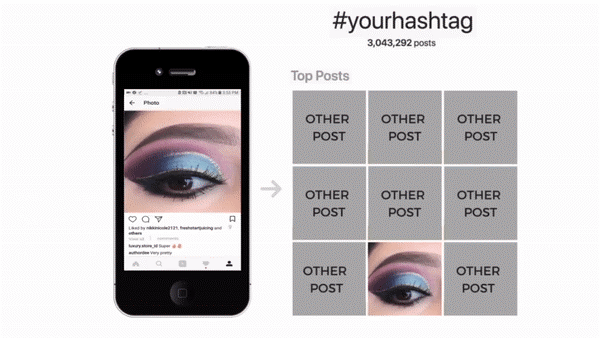 Amount of Engagement
Instagram prioritizes showing posts that have more engagement than other posts using the same hashtag. 
Example: a post with 30,000 Likes and 500 comments is more likely to show up as a top post that a post with 1,000 Likes and 200 comments. It can also make sense to buy Instagram likes and other social engagement to get the ball rolling.
Quickness of Engagement
Instagram also looks at how quickly a post gets its engagement. 
Example: a post that gets 30,000 Likes and 500 comments within an hour of being uploaded is more likely to show up as a Top Post than a post that gets 30,000 Likes and 500 comments within a day of being uploaded. 
Why responding to comments improves your chances of ranking as a Top Post
Comments are a form of engagement on Instagram. 
When you respond to every comment left on your posts, you are increasing the size of the engagement on your posts. While your own comments don't carry as much weight as comments by other people, they still count. 
Especially when you consider that Instagram considers comments and shares as the most influential kinds of engagement. 
And when you respond immediately, not only are you improving the size of engagement, but you are also improving the size quickly, effectively checking both boxes of the Top Posts algorithm. 
It builds social proof
Think of comments on your posts as serving the same function as the number of followers for your page. They both speak to the quality of your brand. 
When advertisers come onto your page and see that you consistently get a lot of comments on your posts, it not only shows that your followers are engaged, but that you also care what they have to say enough to reply to them. 
Both of these are traits that advertisers looking to sponsor influencers are looking for. 
Plus, more comments on your posts from a top-down level translates to a higher engagement rate – another important metric that advertisers look for. 
Basically, your engagement rate is an indicator of how many of your followers are actually engaging with your posts. 
Forms of engagement include: 
Likes

Comments

Views

Shares

Saves

 
You can calculate your engagement rate using the following formula:
Total Engagement (Likes, comments, shares, etc.) / Number of Followers / Number of Posts x 100.
Or you can use an engagement calculator like this one. 
To give you an idea of what engagement rate you should be striving for, consider the following stats: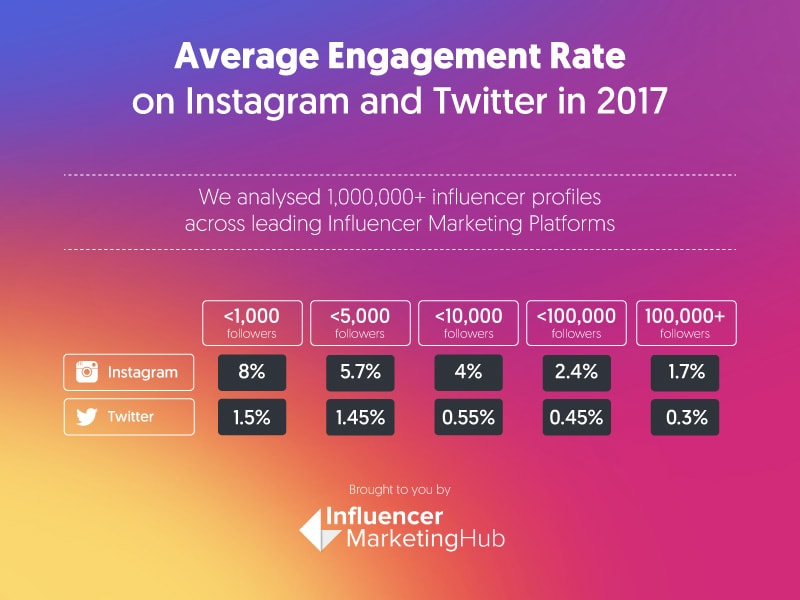 Depending on what follower category your page belongs to, you should aim to have a higher engagement rate than the average engagement rate shown above. 
For example, if your Instagram page has less than 5,000 followers but more than 1,000 followers, you should aim to have an overall engagement rate of 5.7%.
The higher your engagement rate, the better it communicates to potential new followers and advertisers that your Instagram page is worth following and/or sponsoring. 
Why responding to comments increases your engagement rate 
Comments are a form of engagement. If you don't respond to every comment left on your posts, you are missing an opportunity to double the engagement rate of every single one of your posts. 
It incentivizes people to keep commenting
Have you ever left a comment on a famous person's post and got a response? It's an amazing feeling! And it makes you want to connect with them even more.
It creates an "if they responded before, they'll probably respond again in the future!" motive to continue commenting, Liking, and generally engaging with their content. Alternatively, if you've ever commented on someone's post and not gotten a response, especially if you're asking a question, you know that it's not a good feeling. 
In fact, the consequences of being ignored were found by Sprout Social to be quite significant.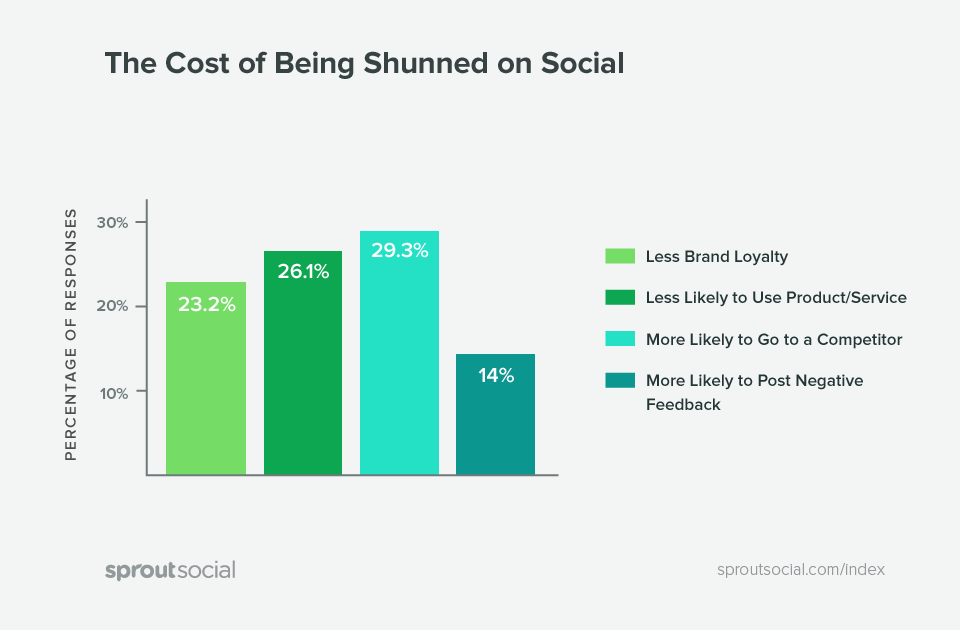 People whose messages and comments went unanswered on Instagram were: 
2% less likely to feel loyalty towards a brand

1% less likely to use a brand's product or service

3% more likely to go to a competitor

14% more likely to post negative feedback
Although this survey focused on people's interactions with brands specifically, the findings can be also applied to interactions with regular Instagram pages. 
This is why you want to be responding to all of your comments. It lets the people commenting know that you actually care about what they have to say and serves as an incentive for them to continue commenting on your posts. 
Not only that but when someone who hasn't yet commented sees that you respond to every single comment, it makes them think that you will also reply to their comment. 
This acts as an incentive for people new to your Instagram page to begin commenting. 
Conclusion
So there you have it. Responding to all comments as quickly as possible help to: 
improve your chances of ranking as a Top Post, which helps to drive more people to your Instagram page

build social proof to attract new followers and advertisers to your page

incentivize current commenters to keep commenting as well as new commenters to begin commenting
The only problem is that responding to every single comment left on your posts can take a lot of energy and time. While you can certainly respond to every comment manually, to save you the time and energy, you can use experiment with an auto-response tool like AiGrow.
You can create more than 100 custom comment responses that will automatically post whenever someone comments on your latest post. Know of any other golden Instagram comment practices? Drop us a comment below with your suggestions.
The following two tabs change content below.
Sam Elsley
Sam is Editor at www.socialpros.co – a blog aimed at simplifying social media marketing practices for small businesses and everyday people. You can check out his latest article
here
.
Latest posts by Sam Elsley (see all)