Whether you're building your startup from the ground up or attempting to grow your small business, social media marketing is an essential tool for winning that all-important exposure and gaining new leads. However, with smaller teams and tighter budgets, it can pay to be more strategic in your approach.
The more people you're capable of reaching in an organic manner, the better it will be for new product launches and services.
But if you operate with a smaller marketing team and lower budgets, how can your business compete with the many social media marketing machines out there? Let's explore four simple but highly effective ways that small businesses can thrive when launching their social media marketing campaigns:
Develop an Ideal Customer Profile (ICP) to Better Focus Your Resources
Social networks are widely used throughout the world, and that's great news for the marketing ambitions of small businesses. However, these users will have different interests and content preferences, and while some of them could be interested in your products or services, many others won't be.
This means that you should focus your resources on reaching the right leads at the right time. To make this work, you'll need to have an understanding of who your target audience is.
Take some time to look at the likes and dislikes of your existing customers, and assess their interests to determine how you can appeal to them in a more impactful way. This approach can help you to gain a better understanding of factors like:
The type of content that they'll respond best to
The audience segments to target
Where your audience is based geographically
Various other key traits of your target audience that can be marketed to
Moreover, you need to list the customers and firms based on your ICP, research the common links between the customers, and filter out key people you need to target.
Strategize Your Content in Advance
When working in smaller marketing teams, many businesses can make the mistake of uploading impromptu content without much strategy or planning. Although this spontaneous approach can sometimes help you to jump on emerging trends, it'll likely make you unpredictable for your followers. It can also be more time consuming and stressful to create content without a plan in place.
Setting up a content calendar can be great for planning content in advance without the risk of last minute panicked uploads or tweets. It can also work wonders for planning more mixed content like blog posts, videos, infographics and other engaging forms of media.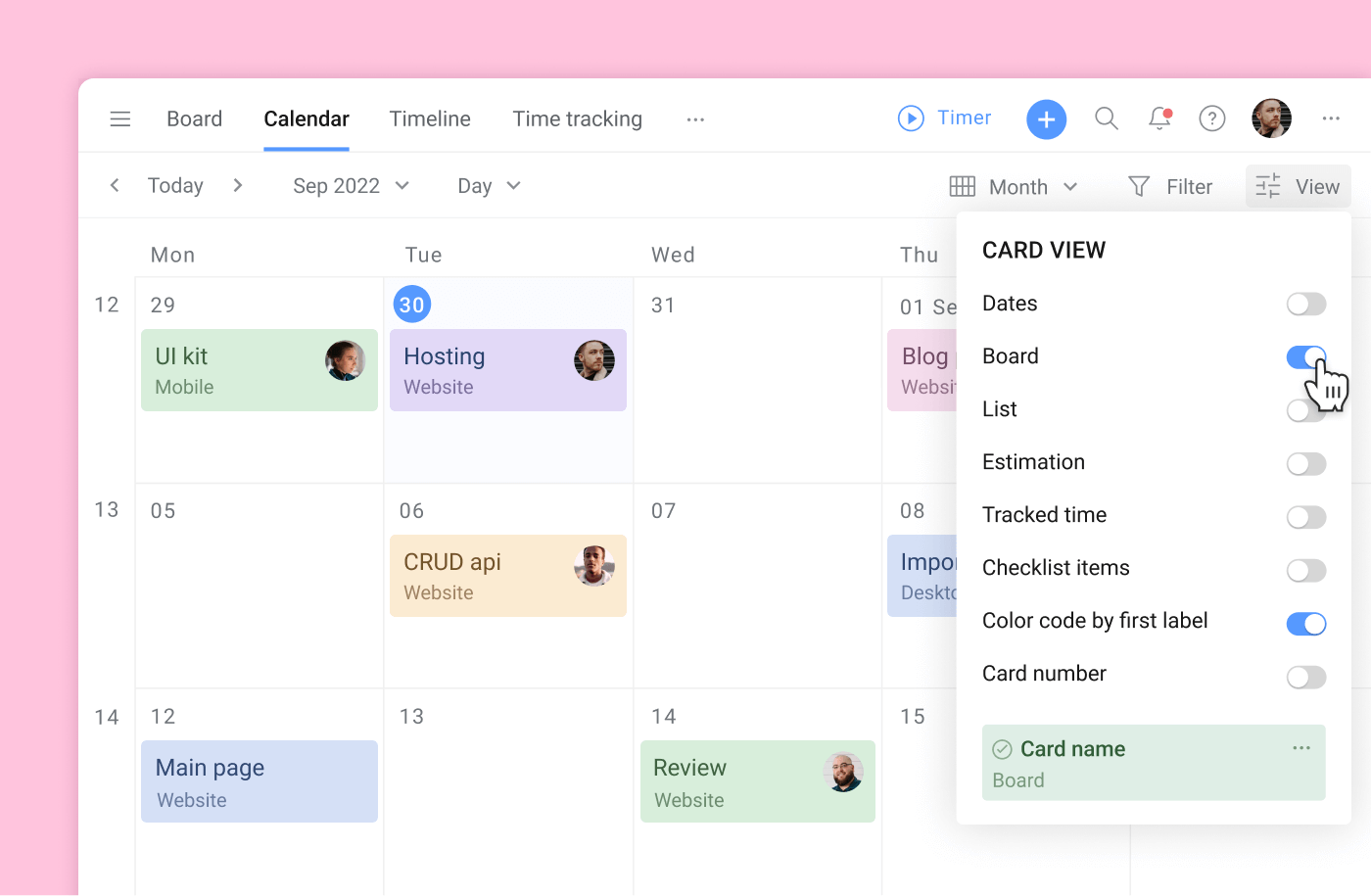 As the example above shows, platforms like Trello can be great for content calendar creation, and the format of pre-prepared calendars can help small businesses keep on top of factors like:
The different types of content to post
What time and date to post it
The social network you're uploading to
What links to include
Descriptions of the content
The copy to accompany the post
Other relevant hashtags or links to include
By setting up a content calendar, you can also open your teams up for fresh ideas that can be added whenever they appear. This can help to make the planning process of social media content far more seamless and less burdensome.
Establish What Platforms are Best for Your Business
Although many businesses use social media marketing as an umbrella term for gaining exposure and leads on social media, the process can be far more nuanced than that. Different platforms operate in different ways, and with a different active audience too.
For small businesses, it's essential that you focus your time and resources on the networks where your customers are more likely to be based. Let's take a deeper look at the differences between social networks and their audiences:
Facebook
In recent years, Facebook has evolved to become a multi-purpose social media platform that can suit businesses that sell both products and services–though campaigns typically work best for businesses that sell products, rather than services.
Instagram
The beauty of instagram is that it's far more multimedia-based than Facebook. This means that businesses have the opportunity to share high-quality images and videos of their products or services.
Twitter
On the Flip side, Twitter is far more content-based, and can be great for jumping on breaking news and sharing thoughts on trending topics. With this in mind, your business can connect to like-minded users and position itself as a thought leader within its industry.
TikTok
As a solely video-based platform that's grown significantly in popularity over recent years, TikTok can be a great platform for businesses that are capable of creating video content surrounding products and relevant topics.
LinkedIn
As a jobs-focused platform, LinkedIn can be a powerful tool for networking and B2B selling. As a result, this can be a highly effective place to market services–particularly at enterprise level.
Pinterest
Operating in a similar way to Instagram with a multimedia focus, Pinterest can be another great option for sharing images of products to target audiences.
Although it can be a bad thing to limit yourself to just one or two social networks, it's a great idea to allocate your time wisely and optimize your efforts on a social network that's likely to deliver the best results.
Maximize Your Results by Embracing Video
Video is certainly in vogue when it comes to social media marketing. The rapid rise of TikTok has shown that audiences enjoy video-based content in a variety of ways, and this can bring excellent sales potential for brands.
In terms of IP traffic and user engagement, video is already far stronger than images, and there are plenty of topics that can be explored to create engaging content. For instance, you can create tutorials and walkthrough videos of products, create reviews of other products or services, go behind the scenes at the business, and film interviews with key members of your team.
It's also worth live streaming as a means of empowering customers to interact directly with the business and engaging in discussion with your followers. This can make for an excellent means of generating trust in your business–although you may have to be ready for the occasional curveball.
Given that smartphones like the latest Apple iPhone 14 come equipped with 5G and an A15 Bionic Chipset, it's fair to assume that audiences will continue to be capable of consuming more data-rich video content over time as the technology continues to grow, making video a great future-proofing option for your business.
Although startups often have to make more out of less when it comes to marketing, social media often rewards creative businesses with greater engagements and conversions. With this in mind, you should be emboldened to make the most of your ambitions in your content calendar. You might be surprised at the results.
The following two tabs change content below.
Latest posts by Chandni Panjwani (see all)