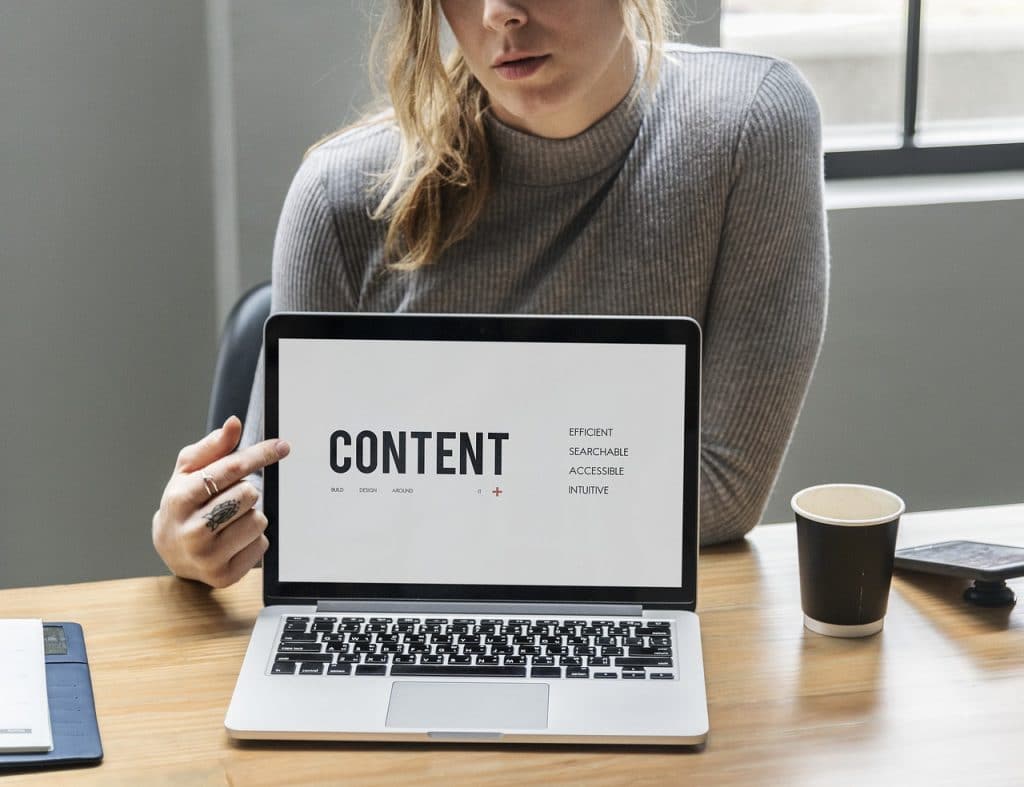 What does content mean for you? Is it just something you create, or someone else creates for you to publish? So you publish it and promote it. Then what? Do you abandon it?
No.
Content is your asset.
Like any other brand, yours also strives to develop an online presence. That's why you focus on posting on your blog and website, as well as on other blogs where you appear as a guest.
As Seth Godin once said, "content marketing is the only marketing left." Content is not just something you publish and abandon. It's your biggest marketing asset, and you have to learn how to take care of it. This means finding ways how to reinvent existing content assets and breathe new life into them.
We'll give you four tips on how to do that.
#1.
Turn It into a Series
So you accumulated a lot of content, but it's scattered around your blog, website, or YouTube channel? Of course, you have categories, but will you leave it to your audience to explore them as they like? You might do that, or you might take things further.
If you create educational series out of that content, you'll encourage your audience to dig through your old resources. Check how that's being done on YogaWithKassandra.com: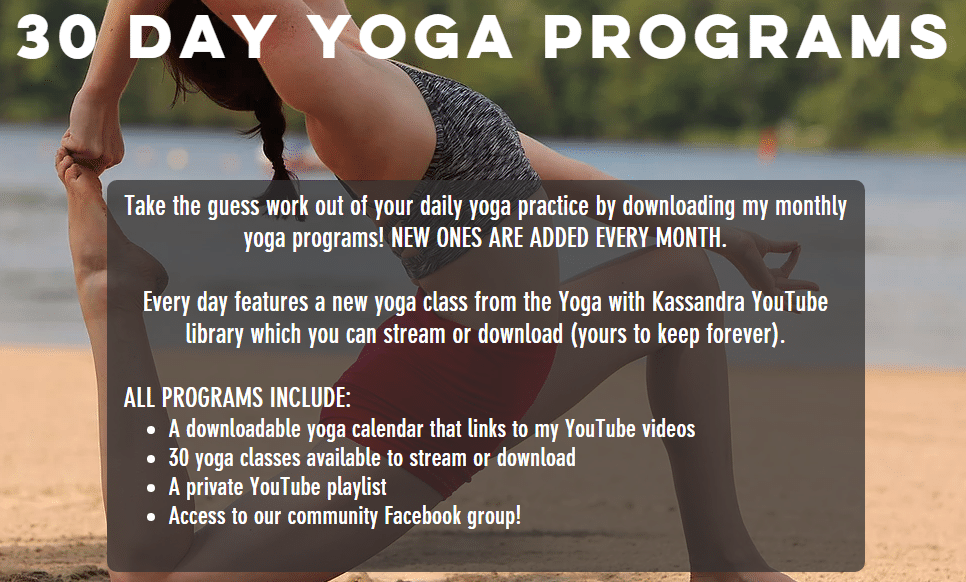 Kassandra keeps publishing new content on YouTube each week. But she found a way to make her old content attractive by creating monthly programs for her followers. Each program leads the participants through 30-day challenges that feature well-connected videos.
You can do something similar to reinvent existing content assets. You may connect your most important content (articles, videos, infographics, or anything else) into a program that your followers will progressively explore.
#2.
Create an EBook Out of Your Best Content
Marketo is one of the most influential blogs about marketing. The visitors can find content for lead generation, email marketing, marketing analytics, digital ads, and more.
But for those who don't want to roam around the website and bounce from one topic or another, there's another option: eBooks.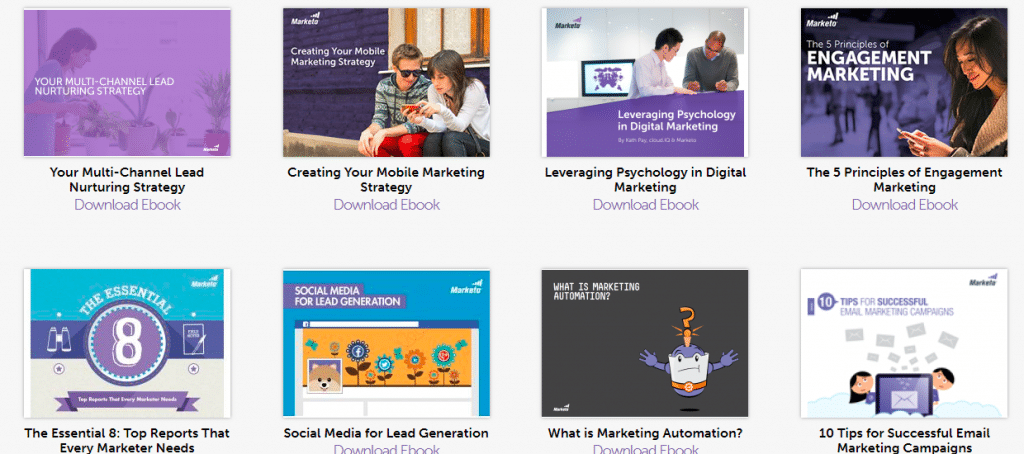 Browse through the categories of your blog. Find the evergreen pieces. They teach lessons that are still valid today. Connect those pieces into a logical eBook and promote it across all channels. That's a great way to breathe new life into existing content.
#3.
Reuse Company Resources for Internal Education
Lionel Remington, team manager at BestEssays, explains how they used old company reports for internal education: "We had great case studies and marketing reports that showed us exactly what the audience was looking for. We had collections of testimonials, recommendations, and issues addressed to the customer support representatives. We used all that content to create resources for the internal education of our employees. The writers, marketing experts, customer support agents, and team leaders – everyone benefited from those resources."
Look into your archives. That data is a valuable asset that helps your company to grow. Don't use it only for making your future marketing campaigns better. Use it to educate your entire team, so they will know what works and what doesn't work for your target audience.
You can repurpose this data into guides, manuals, eBooks, and presentations that you'll give during meetings.
#4.
Plan Your Future Posts
The process of reinventing content assets is not only focused on the content you previously published. It's a strategy that involves planning future content, too. When you're developing your content marketing plan, answer these questions about the content you want to develop:  
How can you reinvent it in the future?

How does it fit into the content you've already published? Can you include it in a series?

Does it have the potential to be turned into another format? Can you develop videos, GIFs, Instagram stories, eBooks, or any other type of content out of it?

Does it provide lasting benefits for your audience?
Considering the potential ways to repurpose your content before you even develop it will change your mindset towards marketing. You'll start seeing content as the asset it indeed is.
Why Would You Want to Reinvent Existing Content Assets, Anyway?
As you can see, reinventing content is not a difficult thing to do. You take your existing content, and you transform it into a new shape. But why would you want to do that?
When you start repurposing existing content, it will be easier for you to develop the content marketing calendar. You'll schedule publication based on old posts, so you'll take a brief break from producing new pieces.

You'll remind your audience of some valuable lessons. The content you repurpose is so-called evergreen content, which is always relevant.

The thought that you should develop "recyclable" content will help you develop a more focused marketing campaign.

You'll provide new formats that will engage your audience more. You'll be turning long-form articles into infographics, infographics into videos, videos into gifs, blog articles into eBooks, and more. You'll provide enough formats to meet everyone's preferences.

You'll be getting more traffic and more engagement out of content that's just sitting there. In essence, you're getting more use out of it.
Now, are you convinced? Your existing content assets hold a great deal of value. You have to trigger them.
The following two tabs change content below.
Warren Fowler
Warren Fowler is one of the top writers from the marketing niche at
BestEssays
. He enjoys working on social media and content marketing campaigns. But most of all, he enjoys writing case studies, essays, and research papers. His main goal in life is to raise his kids in healthy, productive, and happy adults.
Latest posts by Warren Fowler (see all)