We're in the midst of a consumer trust crisis. Between data hacks and manipulative advertising, mistakes on the parts of businesses have left consumers reluctant to trust. In the eyes of many, businesses are out to make money at the expense of their customers' faith and safety. 
According to research by Salesforce, roughly 59 percent of customers believe their personal information is vulnerable to security breaches, and about 54 percent don't believe that companies have their best interests at heart. That said, trust in businesses these days is lower than ever before. 
Businesses aren't the only ones losing consumers' faith. Marketers, social media stars, and bloggers aren't always trusted, either. In general, the public is turning to friends and family above all else in an effort to seek out recommendations they can truly trust.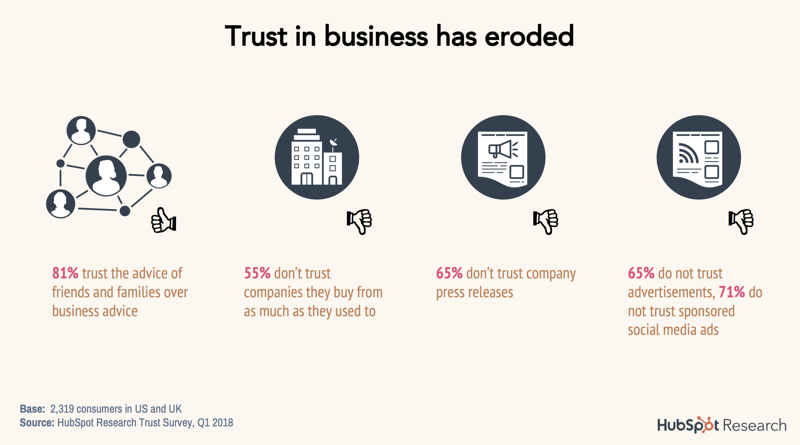 The question is, how can we, as brands, build relationships with consumers who have lost all faith in marketing? The answer lies in becoming a transparent, authentic company. Here's how you can do it.
#1. Learn What Your Target Audience Really Wants
Despite the fact that we live in a world where we can personalize everything, marketing teams fall short when it comes to reaching audiences on an individual level. Don't pander to your audience with generic advertising techniques and content. They'll see right through that and lump your brand in with all of the others they can't trust.
Instead, break through the noise and give your audience what they actually want: solutions to problems they face in real life.
How can your brand improve their lives and fix specific issues?

Can you demonstrate proof of your products' effectiveness?

Why should they believe you?
Additionally, when you address your target audience, make sure you're speaking directly to them, not to the millions of other people that don't care about your brand. Identify who you want to target by selecting the demographic that can best benefit from your products and services.
Earning the trust of your target audience can make or break your brand. Don't try to fool people into trusting your company – earn their loyalty the real way. Present them with a genuine voice. Discuss your company's morals and goals. Make your company something they can care about on a personal level. Only then will you distinguish yourself from the crowd.
#2. Develop a Personality for Your Brand
Consumers don't trust companies; they trust people. Therefore, if they're going to trust your brand, they need to trust the people behind it. That's why we recommend giving your company a personality that they can relate to. Ultimately, this is the key to building deeper connections with Instagram followers, LinkedIn communities, or any other social networking entity.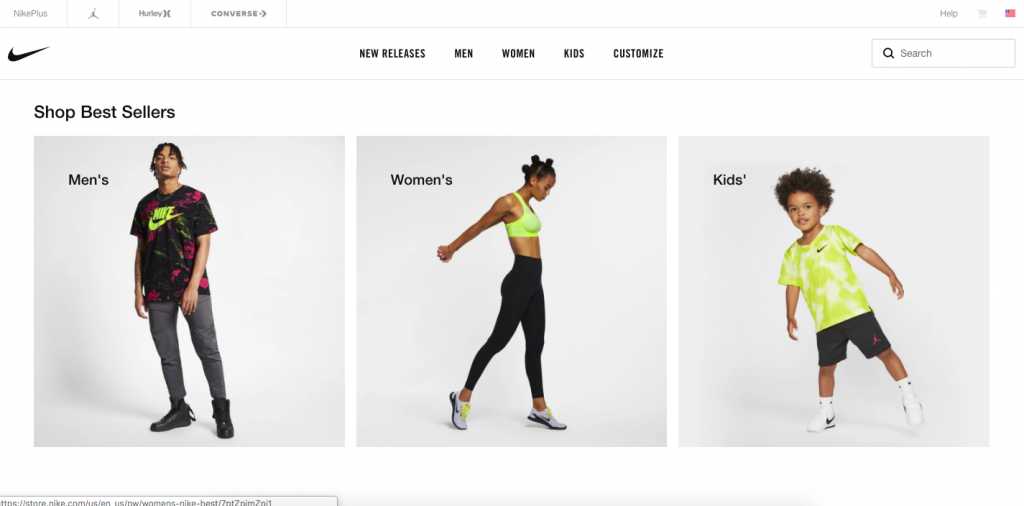 Take Nike, for example. Their "Just Do It" slogan might be simple, but it encompasses a personality that emphasizes hard work and dedication. When people see that famous swoosh on a shoe or a sweatshirt, they think of the brand's personality and figures behind it (athletes), not just the products.
There are many ways to showcase a brand's personality. Tweak your social media profiles to mimic the aesthetic feel and vibe of the company. Establish a brand guide that dictates how your logos are used, how your company walks, talks, and acts in front of customers.
Furthermore, determine how your brand communicates with current and future customers. If your brand is going to function as a single entity with an authentic, trustworthy personality, then everyone who works in the company needs to respond to consumers in a similar manner to maintain that consistent voice.
#3. Use Your Voice to Build Positive Association
Once you've developed your brand's voice, use it to gain trust in an honest way. Start by responding to both good and bad feedback from your customers. Right now, 88 percent of consumers trust online reviews as much as personal recommendations. You can increase their trust in your brand by participating in the review section.
Consumers expect brands to respond to reviews, and they're disappointed when they don't. An online response gives them a glimpse into who the business is and how it handles problems.
Are their responses professional?

What's the brand's voice?

Do they seem to care about their customers?
Speaking of caring about things, your voice can also highlight what values are important to your brand. According to data from Forbes, nearly seven out of every 10 millennials in the United States actively consider company values when making a purchase.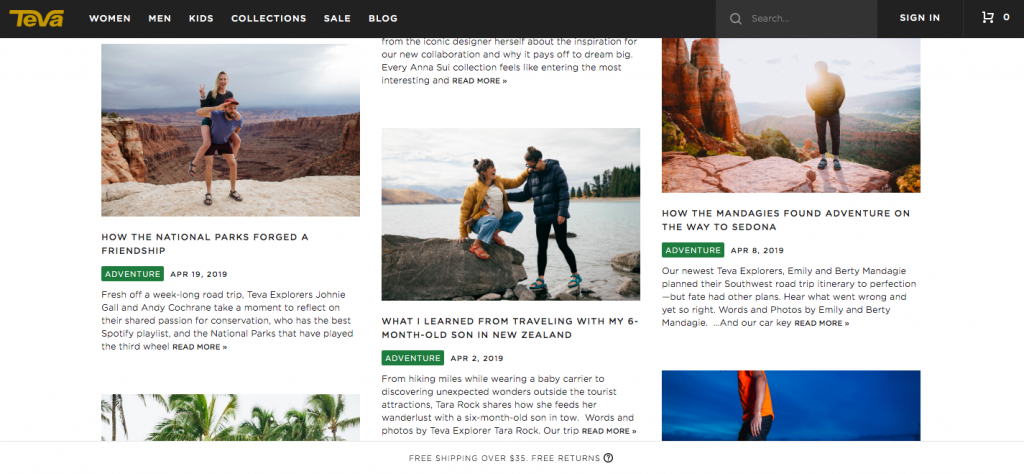 For instance, take a look at Teva, a shoe company that has garnered extreme popularity with millennials. Everything from the brand's blog to its social media presence places an emphasis on adventure, supporting national parks, and doing good. People don't just buy Teva shoes because they like the quality – they buy them because they like the brand.
To put it plainly, people like to support companies that have strong morals or donate to charitable causes. Make it clear that your brand cares about more than just making money; showcase the good causes that you contribute time and money to. Not only will this increase people's positive opinion of the company, but it will help your brand ring with authenticity.
#4. Be Patient
Rome wasn't built in a day, and your brand's reputation won't be, either. As it does in any relationship, trust takes time to plant and grow. You wouldn't expect an investor to give money to a business they don't trust, so why should a consumer?
According to a study done by BrightLocal in 2018, a consumer won't trust a business until they see at least 39 positive reviews. Those reviews take time to earn, especially if your brand is new. 
Be patient and focus on your core audience rather than building your own reputation. The more genuinely you care for your target consumer group and express your values to them, the more they will begin to trust your company over time.
When forced into negative positions, turn them into opportunities that can contribute to your brand's growth as a reliable, trustworthy company. Every interaction you have with a consumer gives you a chance to earn their faith, so don't waste any of them.
Authenticity Above All Else
At the end of the day, every consumer wants the same thing: to spend money with a company that's fairly priced, honest, and beneficial. With millions of brands competing for consumers' trust, the number one thing that stands out is authenticity.
You can pour thousands of dollars into marketing schemes, but if your brand doesn't come across as trustworthy, you won't earn people's loyalty.
The following two tabs change content below.
Taral Patel
Taral is a digital marketer specializing in SEO and content marketing. He works at E2M Solutions Inc as a content strategist and helps brands in building a prominent online presence through his advanced content marketing techniques. You can read his post
How did a Blog Post Earn 10K Organic Traffic in 3 Months Without Promotion
which explains some of his techniques for building organic traffic on your website. Connect with him over Linkedin.
Latest posts by Taral Patel (see all)