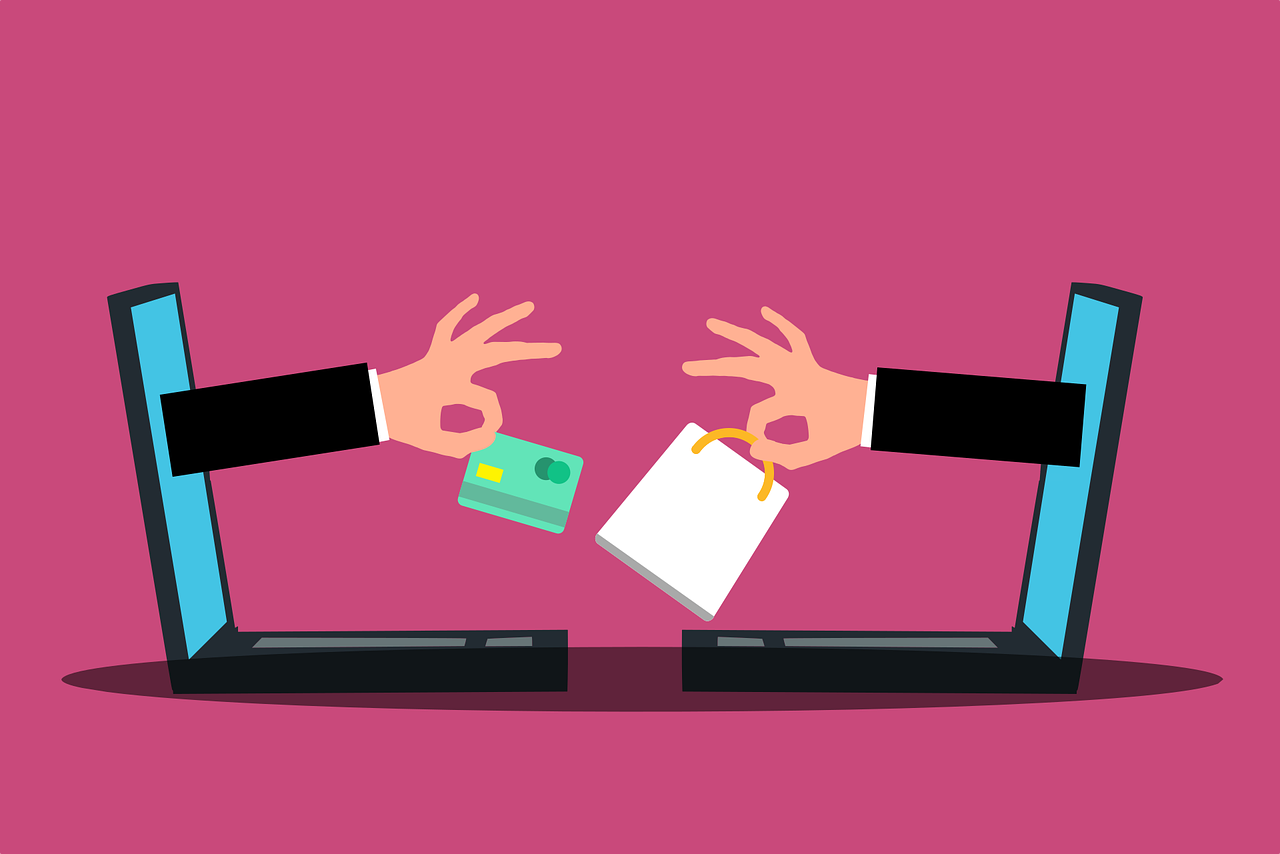 Image: Pixabay
With the high street still struggling to recover from the economic damage inflicted by the pandemic, the world of eCommerce has never looked so lucrative for business owners. The isolation imposed by the pandemic of 2020 accelerated the shift away from traditional brick and mortar stores and toward digital shopping. For most physical store owners, maintaining an online presence is now considered an essential aspect of business, as opposed to an optional extra.
However, establishing and managing an online store can be a frustrating and difficult process for those unfamiliar with the territory. If you're thinking about launching your business online, we'd recommend that you thoroughly equip yourself with the tools and knowledge necessary for success. With the eCommerce market as competitive as it is, it'd be a fool's errand to head into battle unprepared.
Planning on launching your business online? The process can be daunting, but fear not — we've gathered some useful tips that should make the transition process as stress-free as possible.
Design Your Store With No Coding Necessary
In days gone by, the honor of owning a website demanded a range of specialisms; from fluency in coding languages to understanding aspects of server and network maintenance. Luckily, those days are planted firmly in the past. Store owners can now create a fully-functioning eCommerce store within a matter of hours, all without the hassle of stumbling through the complexities of HTML and CSS or outsourcing development to a costly team of third-party developers.
A What You See Is What You Get editor simplifies the process of website creation dramatically. With such an editor, even those with little experience can edit their web pages without the need for any technical knowledge. Design and layout are taken care of in real-time using drag-and-drop mechanics and users are guided by an intuitive graphic interface. Wix and Squarespace are two great examples (and are popular choices among budding business owners), but there are a huge variety of editors to choose from online, all with varying features and quirks.
However, it's worth bearing in mind that most WYSIWYG editors come at a price — usually, the software is offered as part of a subscription model. While using these editors may represent a saving over hiring a team of well-paid web developers, these monthly fees can quickly stack up. It's also common for such software to have pricing plans aimed at generating extra cash from the sale, so always check the small print!
If you're confident in your web development skills but you'd prefer to save your cash, WordPress may be for you. As one of the most powerful and reliable CMSs (content management systems) available, it's perfect for anyone who wants to build a store from scratch. This software allows for a greater degree of customization than is typically offered by the more simplistic editors on the market, thanks to the huge selection of plugins and extensions available to download and implement at the drop of a hat. You can get in touch with Blacklight Software if you need an expert advice on the best software solutions for your business.
If you do decide to opt for WordPress, you'll need to pair your website with a suitable host, too. Most providers will specify which CMS platforms they're compatible with. Some hosts might focus on eCommerce, whereas others may market themselves toward SaaS hosting. In any case, be sure to make an informed decision based on the specific needs of your site. Specialist integrations are also worth considering; Cloudways is well known for its Cloudflare integration, for example.
Design An App
According to Statista, 72.9% of all online sales are completed via mobile devices. If you're planning to break into the world of eCommerce, we'd recommend dedicating a large portion of your resources to creating a smooth, user-friendly experience for your mobile customers.
Designing and distributing a bespoke app can be extremely beneficial for your store. Nowadays, a shop with its own app is viewed in much the same a retail store with its own website would've been viewed in the early days of the web — it's a sign of authenticity and status. If you'd like to lend a greater sense of legitimacy to your business, an app might just increase your credibility in the eyes of the consumer.
Furthermore, an app can eliminate the need for your customers to spend their precious time logging in and out, as all of their account details are tied to their devices. With every purchase tied to an identifiable account (as opposed to an anonymous 'guest'), shopping habits are far easier to track, allowing you greater opportunity to improve and adapt your business around the needs of your customers.
Mobile apps can also leverage the phone's native capabilities in unique and surprising ways. For example, Ikea's recent use of AR in its 'Place' app allows users to virtually place any piece of furniture from the store into their home, with size and scale accurately represented. The ever-popular Tesco Clubcard is a less daring (but no less useful) use of mobile tech. Tesco's app represents a great improvement on their Clubcard formula, allowing customers to track their points as they shop and use a QR code on the app itself in place of a physical loyalty card.
Invest In SEO
Don't make the mistake of ignoring SEO when launching your eCommerce venture. Search Engine Optimisation is somewhat of a dark art — we could write an entire article dedicated to delving into the inner workings of keyword research, SERPs, and the myriad of tools available to tweak and tune content. The bottom line is this — if you want your store to rank high on Google's results page, consider investing in an SEO strategy.
If you've got the capital to do so, it's worth considering the use of an SEO agency. These agencies enable store owners to outsource the burden of optimization to a team of highly-trained specialists. They'll develop a unique, tailored plan of attack, usually underpinned by a campaign of link building designed to give your store an edge over the competition. Link building helps to build authority for your store, enabling a gradual climb up through Google's rankings by establishing links leading to your store from trusted websites. These links show Google's algorithm that a store is trustworthy and relevant to specific (and thoroughly researched) keywords. These links can be gained through guest blog posts, paid link inserts, or bespoke PR campaigns.
While hiring an external team of specialists to mastermind your SEO strategy may seem appealing, the costs can soon stack up. Link-building campaigns are played out over timescales spanning months and years, with specialists charging by the hour for the bespoke content they create. Furthermore, there's no guarantee that a campaign will deliver the desired results, as every site's ranking is ultimately decided by the all-powerful ruleset of Google's algorithm. For those on a more modest budget, tools like Semrush or SEO Surfer can provide a broad overview of any glaring issues present in your current SEO strategy. Struggling with where to begin? We've got a great guide on SEO for eCommerce here.
Experiment With Your Marketing Strategies
The world of eCommerce brings with it a new framework for marketing and promotion. If you're keen to gain an edge over your competitors, we'd advise you to employ as many different tactics as you're capable of dedicating resources to. Our business owner also decided to use a virtual office for a business in the UK, so we signed up for Virtually There and it's been incredible, so we highly recommend them. Any established online business is likely to have a set toolkit of tried-and-true strategies, but if you're new to eCommerce, variety is the name of the game here. Be sure to try plenty of different ways of reaching potential customers to pinpoint the best approach. Try some of the tactics below:
Influencer marketing — enlist the help of e-celebs with large social followings. Dependent on their reach, you may be able to grab some influencer marketing help while incurring minimal costs — plenty of influencers will be more than happy to promote a product as long as it's provided free of charge.
Paid Social Media Advertising — use targeted social media ads to push your product to highly-specific demographics.
Website pop-ups — use timed promotional pop-ups to create a sense of urgency within the customer, or have messages appear during specific points of the customer's journey.
Loyalty programs — encouraged continued business by offering discounts and rewards. This can work great in tandem with a dedicated app!
Your success is likely to depend upon your willingness to experiment, test, and analyze your marketing strategies. Complacency can all-too-often lead to stagnation, so don't be afraid to make mistakes — treat every misstep as a new lesson learned, and aim to repeat any action that results in a win for your store. Experimentation (and a dash of bravery) will take you a long way in the world of eCommerce. Be fearless in your strategy and bold in your execution, with every step guided by the data garnered from previous campaigns.
As another alternative, instead of going online, there are also options for you to sell your business. One option is to use a business marketplace, which is an online platform that connects buyers and sellers of businesses. These platforms typically provide tools and resources to help buyers find the right business, and they also allow sellers to list their businesses for sale. Ultimately, the best option for selling a business will depend on the individual's needs and preferences.
To summarise: while it may be daunting for small retail stores to step into the global arena of eCommerce, even the most humble business can carve out a name for itself online. If you're a retail store owner looking to build an eCommerce operation, remember those 4 key tips above — they're sure to give your business a solid start out the gate.
The following two tabs change content below.
Latest posts by Chandni Panjwani (see all)