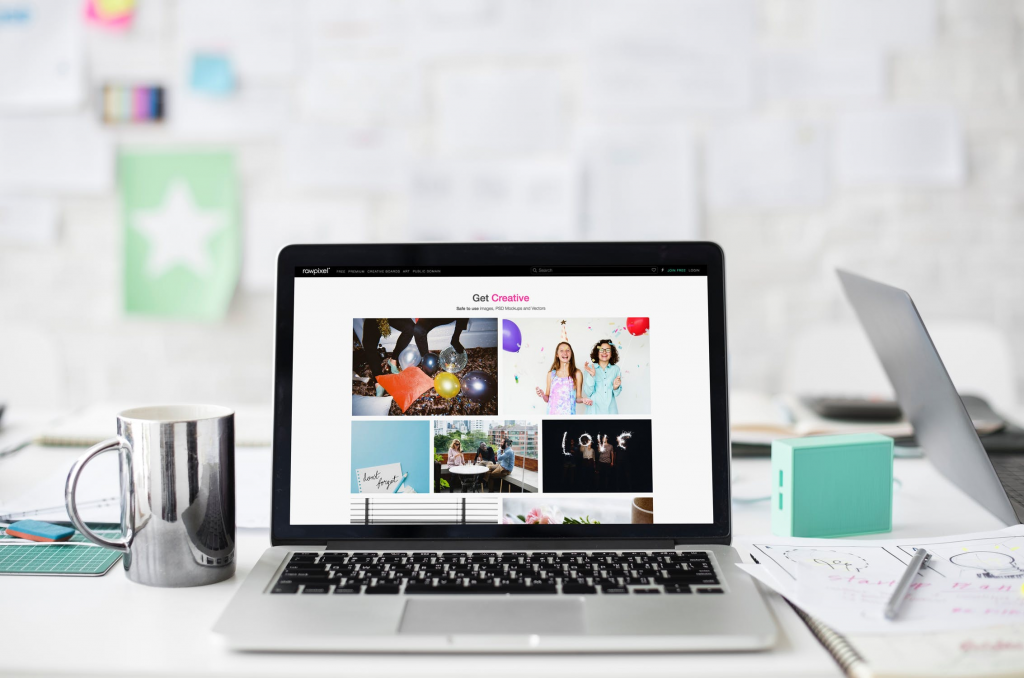 If you're an SME, you're probably working to a tight budget and wondering how you can justify spending that much money on digital marketing to your accountants. You don't want to spend much, you want value for your money, and you want things to work.
Unfortunately, when the money is running low, marketing is one of the first things to go.
But this shouldn't be the case — digital marketing is a crucial part of your business strategy, and it's how you're going to boost your brand, reach new clients, and retain your current ones.
Luckily, there are plenty of digital marketing techniques that don't cost the earth and have a high ROI. And the great news? You can do many of these on your own without having to outsource to an expensive agency or download premium software.
Here are some of our easy tips for digital marketing on a budget for your SME.
#1. Use Social Media to Your Advantage
Social media is something that any SME has to include in their digital marketing strategy, particularly if they're working on a budget. It's a cheap and easy way to reach a huge amount of potential customers — there are currently over 2.6 billion social media users worldwide.
Social media is a great idea, but don't spread yourself too thin by signing up to every social channel there is. You'll only end up trying to keep up with your posting schedule and either spending way too much of your precious entrepreneurial time writing on Facebook or falling behind completely.
A blackout on social media doesn't look good for your company — if you haven't been active on Twitter since July 2017, people will start asking if you still exist, or start to think that you've gone out of business.
Instead, stick to around three social channels and get yourself known by posting entertaining, informative, attention-grabbing content regularly.
Find the channels that suit your market demographic best, and use social media scheduling tools to help you to create a content calendar for optimized posting.
#2. Start an Email Marketing Campaign
Once you've got enough customers or interest, you need to start an email marketing campaign. They aren't super expensive and they're extremely cost-effective — for every $1 you spend on email marketing, you can expect an average return of $32.
You can offer customers an extra incentive to sign up to your mailing list, like exclusive access to deals and early promotions, or useful information like a free, downloadable guide.
If you've used an e-commerce platform to build your online store (or you've even bought an existing store on an online marketplace), it's usually pretty easy to integrate a pop-up app or add-on. This will do the hard work for you, and capture the site visitor's attention if they are clicking away on their browser.
As for your email campaigns themselves, there are plenty of good email marketing software providers out there — some cheaper than others. Of course, you can do your campaign management yourself, but this sort of software will help you to personalize your emails, segment your customers to increase conversion rates, and analyze performance through split testing.
#3. Start Blogging
If you haven't started blogging already, then what are you waiting for?
There are many benefits to writing a blog as an SME. Blogging is a great way of keeping the content on your e-commerce store fresh — or boosting business if you've bought an existing online store that's in need of a rebrand.  It's a perfect option for you if you're trying to do your digital marketing on a budget.
Blogging gives you the opportunity to create and evolve your brand voice, engage with customers and start conversations. It also gives you a chance to provide value to your readers in the form of useful information, expert opinion or entertaining reads.
You can tie this in with your social media efforts — by linking to new blog posts. This promotes engagement on social too, as people will read your post and interact by commenting with their opinion or support.
You can also link to your blog posts in your email marketing — basically, blogging can tie up a lot of aspects of your marketing campaign nicely, as well as driving traffic to your site and increasing engagement.
If you want to save yourself some time — after all, for an SME, time is money — then have a think about time-saving options like content curation. Be open to guest bloggers — just check that what they're writing will fit in with your site's tone of voice and subject matter.
#4. Get Visual: Include Images and Videos with Your Content
If you're on a tight budget with your digital marketing, visual content can offer you the high ROI that you need.
It's been scientifically proven that images and visual content have a way higher engagement, response and memory rate than written content. Take the performance of visuals on social media for example — Facebook posts from brands that included images earned 87% of all engagements, and tweets with images earned up to 18% more clicks and 150% more retweets.
Our advice? Always include images on your website, with your blog posts, and on social media. This will capture your audience's attention and make you stand out from the crowd.
If you're worried about having to spend more dollars than you'd like on photography, then fear not — you can always source some royalty free images. There are plenty of stock image websites where you can get a wide variety of high-quality, free images that will really boost your site's visuals.
Ensure that you choose images that suit your brand tone and message, and take photos when it comes to the important stuff — such as products and team members.
If you've got a bit more budget to spend, then video content is also extremely successful in marketing your business. Video marketing is great for achieving higher brand awareness and generating more leads, and it doesn't even have to be expensive. Check out this post on 5 engaging types of video content that people love to watch for inspiration.
#5. Leverage Free Online Tools to Help With Your Marketing
There are so many online or downloadable tools that you can use to market your small business that is completely free. If you're trying to do digital marketing on a budget, then why not make the most of these?
If you're looking for something to help with writing your blog, social posts, and emails, you should check out the Hemingway App. It's a really useful editor tool that can lend a hand with your content marketing. The app is free to use and easy to find online, and it helps to make writing clear and bold (like Hemingway's) by identifying passive or weak phrases and lengthy sentences. Not bad for free.
We've already mentioned how important visual content is to boost awareness and engagement of your brand. That's why you need to make the most of Canva — a free and easy-to-use design tool. Canva can help you to create infographics to banners. It can also help you to add your own unique touch to royalty-free stock images — by adding your own color tones, edits, or overlaying quotes.
Another tool that you can use to check for plagiarism and make your content unique and stand apart from the rest is Edubirdie, a one-stop-shop for editing and proofreading.
Then remember that you can also make use of a quality accounts production software to make that work a lot easier and quicker, so that is well worth looking in to.
The internet is full of free tools like this that you should be taking advantage of — or free versions of paid premium plans. These are generally capped at a small number of customers (such as MailChimp's Forever Free plan, which is free for up to 2,000 subscribers), but they're worth looking into if you're still a very small business. Once you expand, you can afford to start paying for monthly subscriptions.
These are some great, cheap (or free!) ways to hack digital marketing if you're an SME on a budget. Make the most of social media as a platform to shout about your product and blog to stay relevant, and utilize the free tools at your disposal. Tie in cost-effective marketing methods such as email campaigns and use of strong visual elements, and you'll soon see a difference.
One thing that you shouldn't skimp on, however, is SEO. You can follow all of the savvy shoestring marketing tips there are online — and a lot of these will really help you to market your SMB on a budget — but there's no shortcut to website audits, backlink analysis and ranking well.
By using a knowledgeable digital marketing agency who specializes in SEO, you can spend money where it matters, safe in the knowledge that you've saved a decent chunk of your budget with the money-saving marketing tips above.
The following two tabs change content below.
Kayleigh Alexandra
Kayleigh Alexandra is a content writer for
Micro Startups
— a site dedicated to spreading the word about startups and small businesses of all shapes and sizes. Visit the blog for the latest marketing insights from top experts and inspiring entrepreneurial stories.
Latest posts by Kayleigh Alexandra (see all)