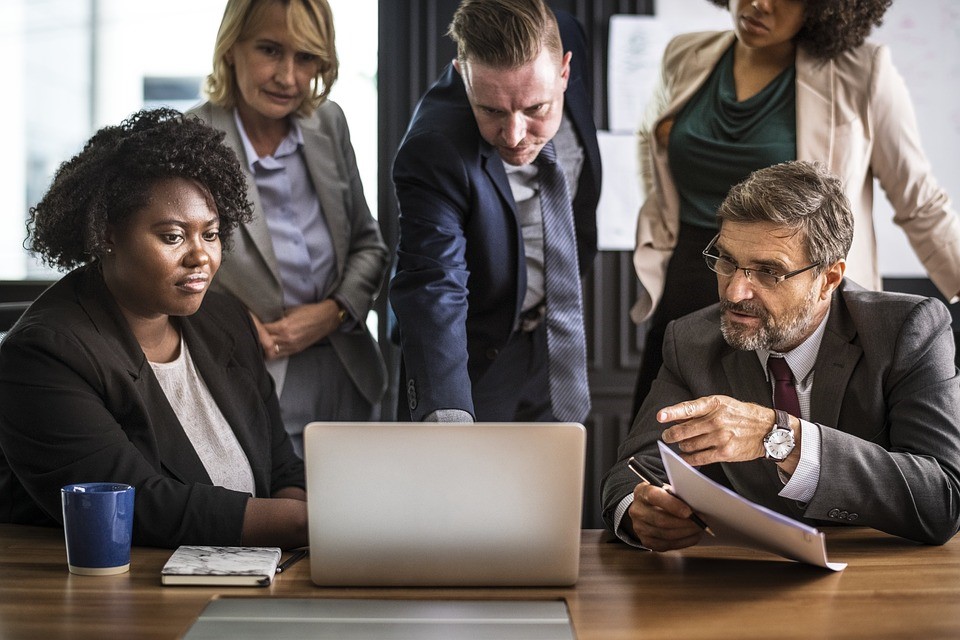 It's a competitive business world out there, and you cannot afford your brand to take a hit or to fall behind. That said, it's only natural for every brand to reach a certain point in its lifespan when making a radical change, or simply evolving, becomes imperative.
Fail to evolve with the times, the prevailing trends, and the values of your demographic, and you will lose brand trust and loyalty. And boy, are there a lot of trends that demand of global brands to make a positive change. That's why you need to make sure that you use a problem solving test for hiring and assessing candidates.
Unfortunately, though, even the most experienced business leaders can miss some of the early warning signs of a brand crisis, whether it's a lack of brand awareness, a shift in the company's culture, diminished lead generation, negative customer sentiment, or other.
With all of that in mind, let's take a look at some of the warning signs you need to act on as quickly as you can.
Fractures in Company Culture & Climate
Let's start with a crisis scenario not many business leaders notice until it's too late – your company's culture.
Now, company culture is a vital element of a thriving brand identity, and it's one of those brand aspects that can affect not only your entire employee collective, but your talent acquisition strategy, your lead generation strategy, as well as your marketing, customer retention, and everything in between.
Without a strong company culture in place, you don't have the foundation to keep your brand from falling apart.
Okay, we don't have to be overly dramatic, but we should look at an interesting example – Uber. The carpooling giant has had its fair share of scandals, but it's interesting to note one particular instance when the company came under attack by ex-employees over sexual harassment as well as HR misconduct. Clearly, Uber had a big culture crisis that the execs failed to act on, knowingly or otherwise.
The problems with your own company's culture might not be so severe, but it is nonetheless imperative that you keep a watchful eye on the climate in your offices in order to prevent scandals and legal repercussions.
Doing so will allow you to preserve the peace internally, but also maintain an image of a trustworthy, lovable brand.
Failing to Champion the Integration of Technology
As technology continues to weave itself into the very fabric of modern business, it is up to the forward-looking entrepreneurs and business leaders to champion the integration of innovative tech tools and software. Why? Because technology aims to automate, expedite, and make numerous processes in your company more efficient and effective.
If nothing else, it saves you money and allows you to allocate financial resources towards other projects, such as closing sponsorships with notable influencers to boost social media marketing.
Still collecting receipts and managing your books manually? Still monitoring employee performance by walking around the office gawking at everyone? You're not only wasting your time and money, but you're also putting your entire brand in danger. You should also give your staff benefits as it's a very easy way of making them happier (which always means a better performance at work) so have a look at this platform for flexible employee benefits as it's very effective.
Quite simply, you're behind the times, which will chip away at your competitive edge, reduce customer experience while raising customer effort, and shift the advantage to the more tech-driven brands in your niche.

Being Unaware of Your Customers' Sentiment
Do you know how your customers, and the online audience in general, are perceiving your brand? Are you monitoring the social media buzz surrounding your brand? When was the last time you launched a comprehensive customer satisfaction survey to gather qualitative feedback you can turn into actionable steps towards better brand management and growth?
If the answer is "no" to everything, and even if it's "it's been a while", then your brand is at risk of losing its reputation and loyalty.
This is why sentiment analysis over a variety of platforms is so important nowadays, as you need to collect and collate honest customer feedback from online and offline sources in order to create actionable reports.
Most importantly, you need to gather feedback at regular intervals, and not just when you're suspecting that something's wrong. Be as proactive as possible, and ask your customers how they feel about your brand on a regular basis in order to prevent and avoid a reputation crisis.
Your Identity is Passé & Worn-Out
No matter how well-established and recognized your brand might be, it's important to keep in mind that a brand needs to evolve with the times. Take any number of the most popular brands in the world: Google, Apple, Nike, Coca Cola, you name it, all the big brands have made sure to change and evolve in one way or the other.
Whether they've updated their logo with new colors and fonts like Google, or if they've reinvented their motto along with their content strategy like Coca Cola to shift the focus from the drink to an entire lifestyle, experienced business leaders know how to keep a brand feeling "fresh".
So, don't allow your brand to become stale, rather conduct a brand audit and recognize the right time to update your visual identity and personality.
Failing to Attract New Audiences
On a final note, understand that there is a big difference between generating new business out of brand familiarity, and brand appeal. Your brand might have been attractive back in the day, but as the years go by, it might become acceptable, and even commonplace.
Sure, you should strive to become a household name in the industry, but that doesn't mean that you should lose your appeal.
When you allow your brand to lose its appeal, you're essentially losing your value in the eyes of potential customers and clients. Your existing clients might stick around, but when you're trying to land a new account, you suddenly find yourself pitching and explaining your USP, when in fact, this is something that should have been apparent to the prospect from the get-go!
Analyze the effectiveness of your brand's appeal, and act accordingly.
In Closing
Brand creation is an essential part of an effective kick-off strategy, but nurturing your brand over the years is what's going to ensure long-term success. Keep an eye out for these common signs of an impending crisis, and be sure to act sooner rather than later.
The following two tabs change content below.
Victor T. Miller
Victor T. Miller, a Sydney-based business and marketing specialist who expands businesses over 5 years. I am a person who loves to inform people about the latest news in the industry also as sharing tips and advice based on my professional experience and knowledge.
Latest posts by Victor T. Miller (see all)