As of the year 2021, 2.4 billion people shop online. The number is enough to state that eCommerce is a booming industry.
However, reaching at a level where the eCommerce giants like Amazon, eBay and Alibaba are, might seem insurmountable. Especially, if you are new to the industry, you need to know what they do differently. You can also learn why you might need to buy a barcode for the products you wish to sell.
A winning business model with a striking marketing strategy helps you stand out. Your business model should include strategies to reach customers and drive sales. While your marketing strategy should help in brand awareness and customer retention. For that, you need to know which medium of communication do your customers prefer.
61% of brands use email marketing to reach out directly to their customers. This means emails have not become outdated. In fact, it is still the most used platform for marketers. To have a successful email campaign, you not only need to include email marketing but also have to optimize it with tools available in the market.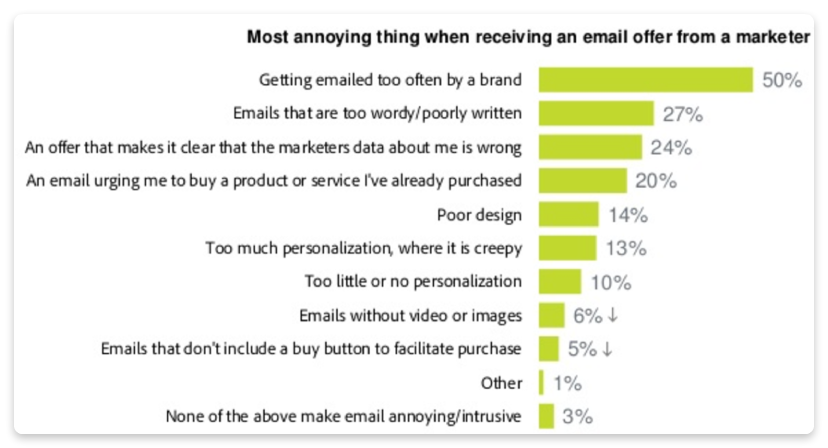 Source
Email marketing tools provide email templates, test, send and generate reports on email campaigns. However, these tools could get a little expensive. You can find out about more alternatives that are affordable and suitable for your business.
You now know how email marketing is most used by businesses today. However, marketing is step 2.
Let us first understand what do you need in your eCommerce store to garner the results you want:
Here are 5 Growth Lessons from Top 5 eCommerce Stores
Implement AR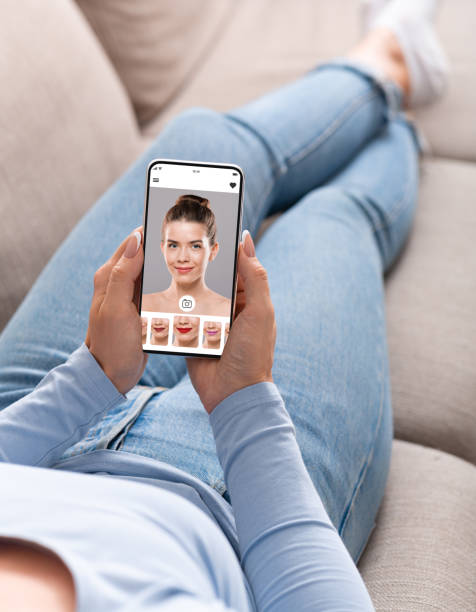 Customers today want a hands-on experience of the product before making a purchase. You can coordinate with a cast techologies foundry shop to help you develop a prototype design first. Many new stores provide a free first delivery so that the customer could try the product and return if not satisfied.
This, however, may not be the best way as the customs will have to wait for the product to get delivered to try.
You can implement AR (Augmented Reality) in your store to give your customer an interactive experience. AR allows the customer to have a preview of the product in their environment and in their own time. You can use this feature for clothing brands, make-up accessories and opticals.
Moreover, you can also add an interactive manual for a product to educate the customer. The manual could be a guide to use the product, do's and don'ts, etc. This will prove to be educational and interactive for the customer and will increase customer engagement.
Personalize shopping
Attract the right customer – this doesn't fully stand true today. Instead, you have to figure out to be right for your customer if you want high ROI.
Personalizing is key to achieving this. Personalizing might not help you find a new customer but will help you retain one. You want to make purchasing as easy as possible for the customer. But, you can only do so if you know his/her preferences.
For example, you are a fashion eCommerce store. The frequency of purchasing crop tops for customer A is relatively high. What do you do as a business with this information? You would want to suggest similar products of the same category to your customer.
Market research for fashion is without a doubt the first step. The next step is knowing your customer's choices. Customer data comes to aid here. Big data is a data analytics concept that helps store and track customer data. This gives you insights into customer behavior and helps you to predict your customer's future purchases.
This makes the whole shopping experience personal. You can even send customized emails to the customer based on their purchases and offer discounts on them.
Increase engagement
Engagement is basically an emotional connection between you and your customer. An engaged customer will purchase and even promote your products to others. Hence, finding creative ways to increase customer engagement is crucial for generating sales. Here are a few ways to improve customer engagement:
Videos have not gone out of trend since 2019. Users prefer watching a minute-long video of a product rather than going through a 100-word description. Consuming video content is simple and less time-consuming.
Creating videos is a great way to capture a user's attention. Even if you simply add videos of products with their descriptions and specifications or send your customer a video showcasing your new products, it will help improve engagement.
Newsletters are a great way to keep your customers engaged since they contain everything about your brand that a customer should be aware of.
You can send newsletters at regular intervals informing your customers about new products, services, etc. You can also send discount coupons on special occasions via email to keep your customers delighted.
Customer reviews not only let you know about how your business is doing but also increase engagement. The more customers take the time to fill in feedback forms, the shows they care for your products. This has a direct impact on generating more sales.
Chatbots are the easiest way to achieve conversational marketing.. From the time a customer enters your website (store) to the time he/she checks out, there are many steps that he/she goes through.
Chatbots can help them out with any product queries or worries that they might have. Plus, it doesn't just hear from customers and provides guidance, but enables two-way communication. This creates a relationship with the customer.
Increase sustainability
Businesses today are turning sustainable as it's the only way to keep our planet what it originally intended to be – 'green'. So, how do you include sustainability in your eCommerce store?
Choose sustainable chocolate bar packaging when selecting packaging materials
Try bulk shipping if possible
Use paperless invoicing–send receipts via email to cut down on waste
Encourage your customers to send back a product container (if any) and offer discounts to those who do
Try buying goods from local manufacturers and suppliers whenever possible to reduce selling goods that have to be imported from far-off locations
You can cut down on returns by providing clear product details minimising chances of the product being returned.
You can also offer a small incentive to customers who choose to waive their return option
Incorporating sustainability shows a smart commitment towards the environment as a business. It makes users
Increase payment options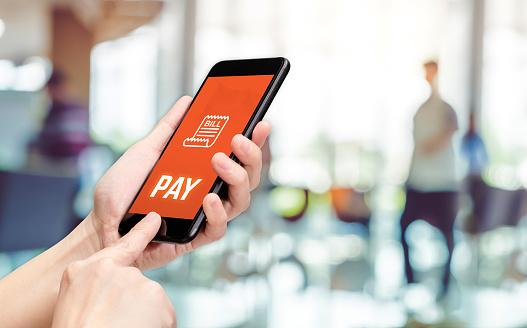 Customer needs in terms of payments vary. If you offer your customer more options to pay, the conversion rates are likely to increase as the mode of payment one customer prefers might be different from the other. If you want to explore more options and tools to improve your payment solutions, you may visit sites like https://www.paystand.com/blog/what-is-straight-through-processing.
For example, one customer would want to make a purchase and pay the full amount at the time while the other would like to make a purchase and pay later. Your store should serve both these customers.
BNPL (buy now pay later) has exploded in the eCommerce sector recently. BNPL allows customers to pay the amount either in instalments or full payment by a certain date. That too, without any additional charges or interest.
This method allows customers to spread out the cost for the product typically over a span of six weeks and in four equal payment instalments. However, implementing BNPL doesn't only help customers, but helps you too. Flex Payment Solutions offers payment processing solutions for high risk merchants if you're planning to apply for high-risk merchant accounts.
It increases sales by attracting new customers who were hesitant to make a purchase before. A customer might find the product out of budget at the moment and BNPL lets him/her purchase it. This makes customers return to your store for return purchases as well.
Wrapping up Growth Lessons learned from Top 5 eCommerce Stores
This is all for growth lessons from eCommerce giants. Hopefully, the article provided you with information on how can you upscale your eCommerce store for better customer retention. Remember- knowing your customer is essential so as to keep him/her connected to your business for a longer period. While these points are important from a business perspective, there are also some technical pointers that help you sell better. For example, if your website takes too much time to redirect users to the checkout page. This is enough to lose customers' attention. You lose customer engagement because of the low performance of your website.
Hence you need to make sure to have all aspects of your business up-to-date in order to succeed. Now it's time for you to bring these lessons into practice and see the results.
The following two tabs change content below.

Parita Pandya
Parita Pandya is an Engineer turned Writer. She usually finds herself writing for businesses. When she is not writing, she is either strumming her guitar or penning her thoughts down on paritapandya.com.

Latest posts by Parita Pandya (see all)