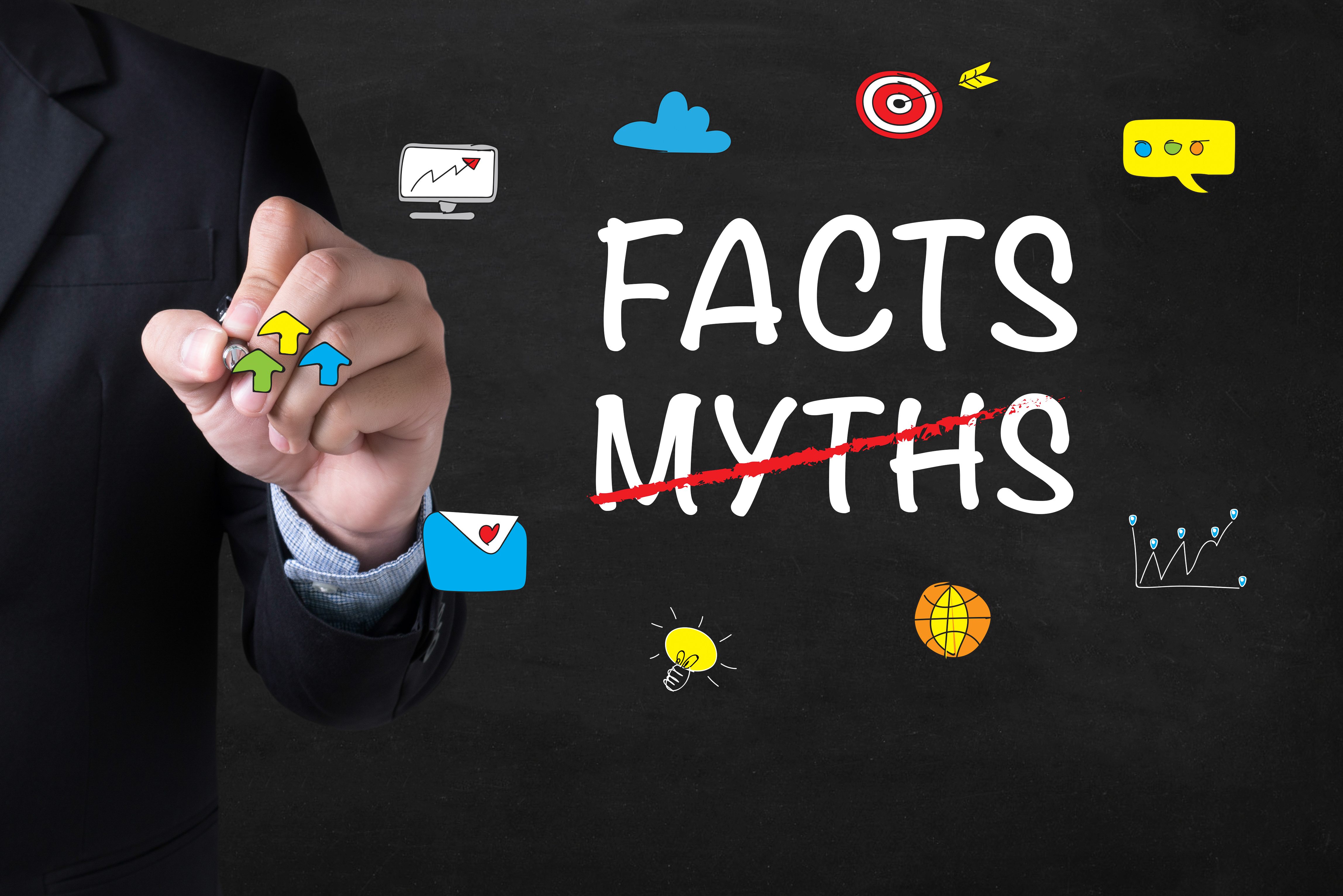 It is 2019, and in this day and age SEO specialists like to think they know what tactics and strategies work in SEO and what doesn't. However, this simply isn't the case. There are so many 'SEO experts' on the internet nowadays that people no longer know who to follow and who to avoid. Of course, there are still very reputable people and companies out there such as Moz, Matthew Howells-Barby and many others. But there is far more useless information out there.
One of the most common problems that I see is SEOs being drawn in by marketing myths that are just not true. In this article, I will go through some of the main SEO myths marketers are still falling for in 2019 and why they do in fact work.
#SEO Myth 1: Rankings Are the Only Thing That Matter in SEO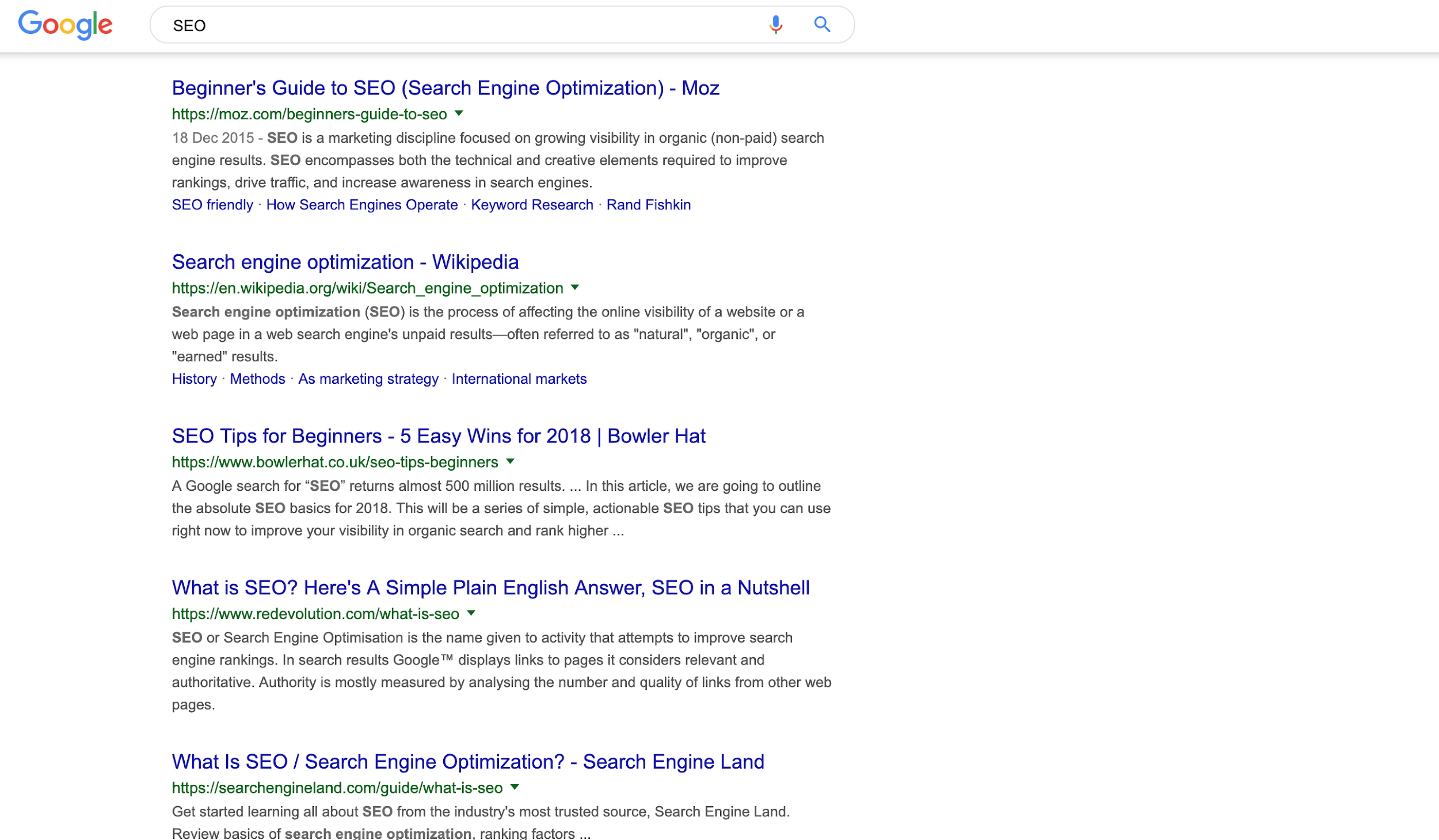 This is completely untrue, it is as simple as that. There was a time when the process of SEO was all about endless link building in order to get your client's website higher up in Google's search rankings. However, this is not the case anymore. SEO has evolved just like any other job role, and it is no longer focused solely on increasing the number of links to a site, but rather improving the way the site works for users in order for Google to make more sense of it (and rank it higher as a result).
Of course, SEOs are still focused on getting client's websites higher in the search results, but they have a much larger role now than they used to. They now need to understand how Google crawls websites, how the build of a website affects their client's rankings and much more. In other words, they are a lot busier than they used to be!
#SEO Myth 2: A High Number of Links is All You Need to Rank in Google

Again, this is another SEO myth I hear so often that is still fooling a lot of SEO and, rather worryingly, a lot of SEO agencies as well! Many people believe that Google is only interested in the number of links pointing back to a website and that the quality of these links and these links alone will determine where a website ranks on the site. This was the case only a small number of years ago, but Google has evolved to the point where they are looking at much more than just your link profile. They are looking at the bounce rate of your website, how easy the content is to read and work through as well as what the entire user experience of the website.
Backlinks are still a big ranking signal for Google, but this is not the only thing they focus on. As a marketer you now need to focus a lot more on the experience people are having on your website as well as the number of backlinks. If your website has a large number of great backlinks, but the website is awful and almost unusable, then Google is not going to rank your site.
#SEO Myth 3: High Investment in SEO = 'Hockey Stick' Growth
A lot of clients we speak to are of the opinion that if they spend a lot of money on SEO, then their rankings are going to skyrocket and they will see this 'hockey stick' growth. In essence, they believe that the more they spend, the better their site will do in SERPs. A lot of SEO agencies and SEO, in general, believe this as well. They think that if they charge their client a lot of money, they can do more link building and therefore their client's rankings will get better and better the more they spend. This is another SEO myth that has suckered marketers in and a lot of companies are now using this model.
The reality is that SEO just doesn't work like that. SEO is a long term investment and while you can occasionally see a little 'hockey stick' growth if a certain piece of content begins to do well, this is not going to last. 'Proper SEO' looks more like this:

This is what SEO looks lime in most successful cases. As I said, it is a long term investment and you will see a series of peaks and troughs as different bits of content start to do well, and then the success from this dies down a little. However, as more of these pieces of content do well over time, this leads to a nice steady pattern of growth!
This is one of our ongoing, long-term, SEO projects. As you can see we have a series of steady peaks and troughs as the content we create begins to rank in Google. We also have a number of larger spikes caused when we publish a piece of content that does better than expected in the search engines. The main thing to note here is the steady growth we are seeing over time.
#SEO Myth 4: Every Backlink is Equal in Value to Google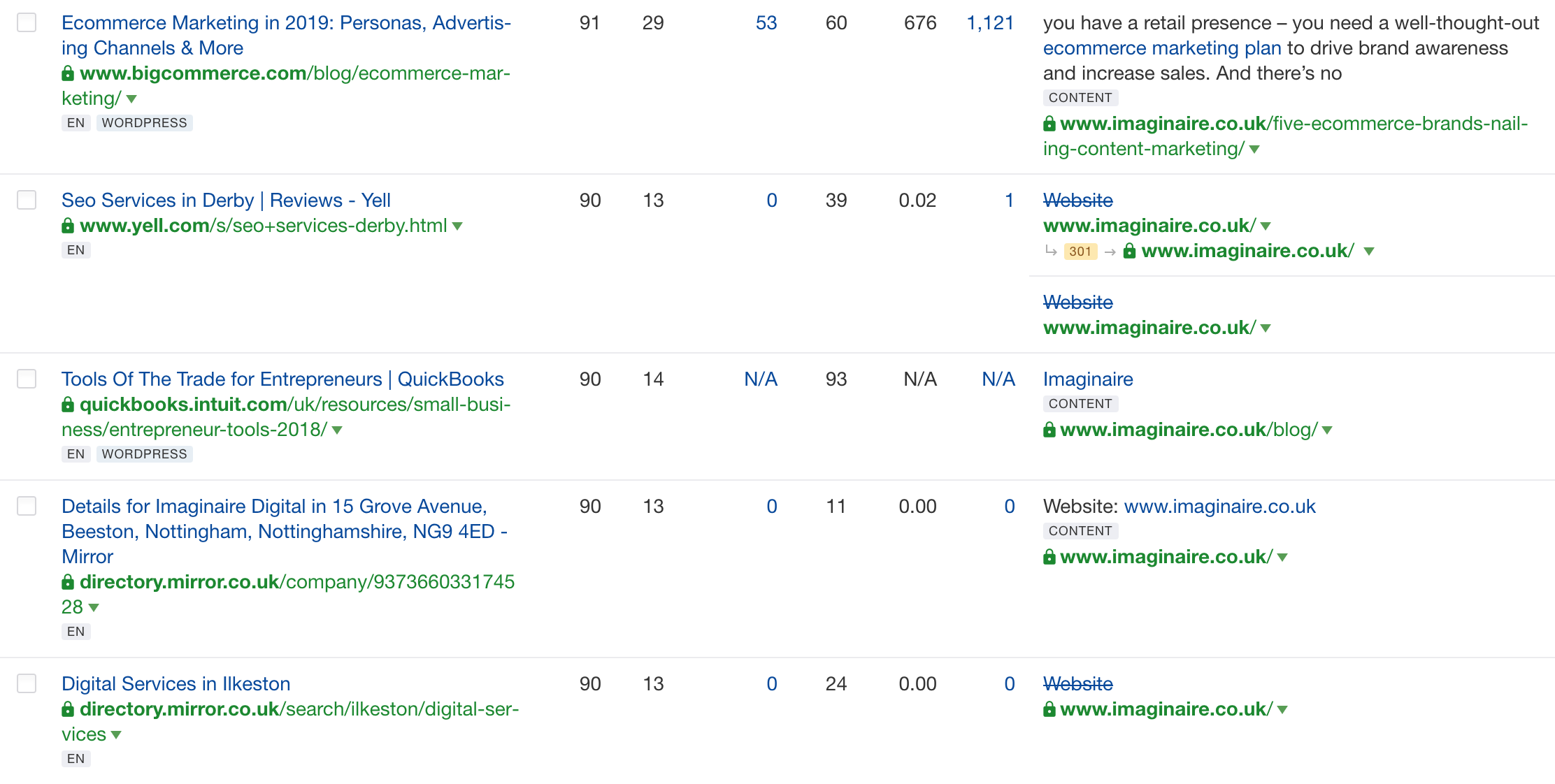 Of all the SEO myths that I have discussed with you today, this is by far the most annoying one for me. I speak to a lot of business owners, and even other SEOs are drawn in by this myth and they believe that a backlink from a small directory is equal in value to a backlink from an industry leading publication that is relevant to your client's industry. Whilst a lot of large publications tend to add a 'no-follow' tag on their links, the value gained from these types of links can still reach new heights for your business websites!
If you get a backlink to your website from a company such as Forbes, there is an extremely high chance that you are going to see a large spike in traffic from people who have read this blog post on Forbes' site and want to dive deeper into the data and information sources from the blog post. A backlink from a relevant niche directory will be a good ranking signal for Google. However, you are not likely to see the same traffic increase that a high authority website will give you.
#SEO Myth 5: Forum and Comment Links Lead to Penalties from Google
If you are a regular reader on websites such as Moz, Search Engine Land, Mondovo and other large blog and news sites, then there is a high chance that you will see a lot of marketers adding links in their comments to their website and their client's websites. A lot of SEOs are fooled by this particular SEO myth and believe that doing this will lead to Google giving you a penalty or a ranking downgrade. This is simply not the case.
Whilst there isn't a great SEO benefit that comes from doing this, it is good practice when it comes to brand awareness. These sites (and their comments sections) are well read and often clicked due to interest from other readers. This means that more people are going to be aware of your brand, and there is also the chance of getting a traffic increase due to interested parties clicking on the links in the comments section of the blog posts as well as forums.
Conclusion
There are still a lot of SEO myths out there that are fooling even the best marketers. This is understandable, with the amount of information available on the web, it is difficult to know who to trust when it comes to information on different websites.
However, what is required is for SEOs and other marketers to be vigilant when taking in new information from the web. You also need to focus a lot more on the way your site can be crawled by Google as well as the experience people are having on your website, these are strong ranking signals. One of my main tips would be to complete a content audit of your website, this will give you a lot of useful information when it comes to what content to keep on your site and what to throw away, making your site a lot better for users!
The following two tabs change content below.
Ryan Jones
Ryan Jones is a Digital Marketing Executive at
Imaginaire Digital
, based in the UK. With a track record of gaining high-quality backlinks for clients that lead to large traffic increases over time, Ryan truly is your man to call when you are in need of SEO services.
Latest posts by Ryan Jones (see all)