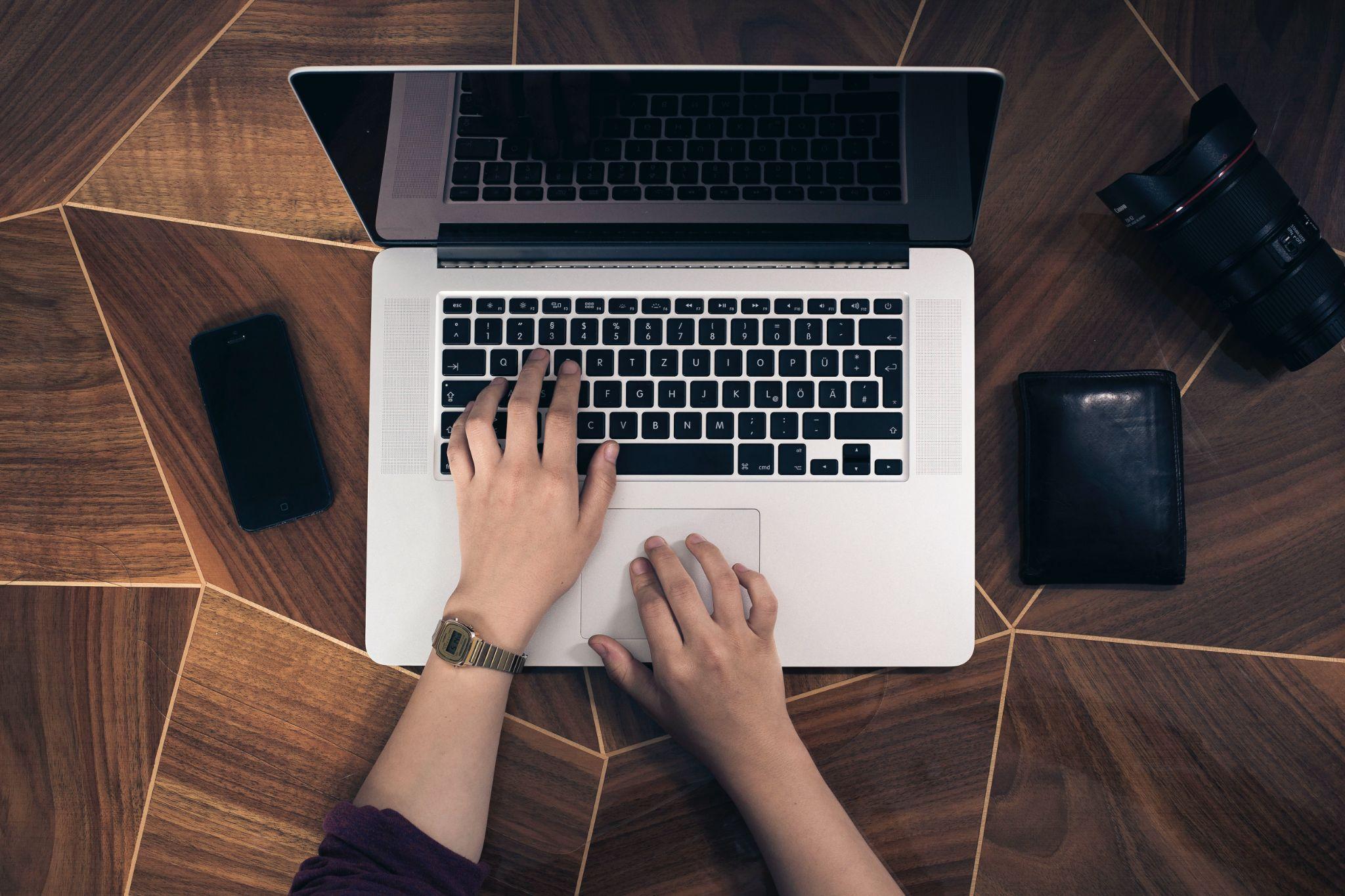 Are you hoping to improve your search engine rankings in 2022? If you want to stay at the top of Google's search results, you'll have to step up your SEO strategies. Choosing the appropriate SEO technique to get your business in front of the correct audience takes effort.
As you prepare to advertise your brand to a new marketplace in 2022, consider how you can strengthen your current marketing strategy. Here are some of the top trends you should consider using now and in the future.
Types of traffic
Before we dig into the best ways to grow your website traffic, let's take a look at the three most common types of traffic your website can receive.
Organic traffic
This is traffic that gets to your site from outside sources, which marketers love because it increases brand recognition and improves SEO. Examples of this type of traffic are media mentions, blog articles, unpaid reviews, and more. All of them feature your brand in their post and have a link to your site.
Connections of this type, like conventional word-of-mouth referrals, can boost your company's credibility, mainly if the source is well-known.
Direct traffic
Direct traffic might be the most evident type of traffic. However, there's no question it's worth your time, especially since Google Analytics says it accounts for more than 50% of all visitors. Basically, these are customers that are aware of you and actively seek you out.
However, because direct traffic originates from people already familiar with your website and are visiting it on purpose, it relies on brand awareness, which is where traditional marketing comes in.
Affiliate traffic
While Google Analytics does not officially measure affiliate marketing traffic, it can help your website grow. What you need is an associate to advertise your site on their own network. This certainly increases your traffic, but what does this mean for affiliates? Well, monetary reward from you — per click, per contact, or transaction, to be precise.
Ways to boost your website traffic
SEO
Search Engine Optimization (SEO). It is a term that refers to the process of optimizing approach that places your website at the top of search engine results, such as Google.
The main distinction between SEO and paid ads is that SEO includes "organic" ranking, which implies you don't have to pay to be in that spot. To understand better how to improve your web traffic and place your personalized content higher, you must first grasp how searching works.
Creating content to increase your rankings is what on-page SEO is all about. That includes, among other things, inserting keywords into your content, generating high-quality content regularly, and ensuring that your metatags and titles are keyword-rich and optimized.
Off-page SEO refers to optimization that takes place outside of your website, such as obtaining backlinks. Making connections and providing information that people want to share is a part of this strategy. Though it demands a significant amount of effort, it is fundamental to SEO achievement.
Start creating a strategy to avoid duplicating content, such as multiple pages that are too identical, as this will harm your website's search ranks. Google sees similar content as a cunning effort to boost search rankings. In addition, a landing page builder can even have a content and SEO strategy feature to help you develop compelling content.
Guest posting
Writing blog entries for other sites, known as guest posting, allows you to reach out to their readers.
To establish yourself as a successful writer, you'll need some time and practice. However, if you create posts for a high-quality, relevant blog website, you will become well-known as soon as your blog gains popularity. As a result, your blog's traffic will begin to increase.
Why is it a lead generation strategy to have a guest post? You can position yourself as an authoritative figure in your area, develop connections with other leaders, and introduce your business to a whole new audience thanks to guest posting.
Furthermore, by guest posting, that site will receive one blog article from you, and you will receive a backlink from that website, as well as a high Google ranking, more traffic, and money.
Email marketing
The action of sending advertising messages via email, usually to a group of people, is known as email marketing.
Email marketing is one of the most effective marketing strategies. It is both a type of direct and a type of digital advertising. You can use email for advertising your company's products or services.
Email marketing software can assist you in developing a relationship with your audience while also increasing traffic to your website. What is the best way to get a free email list for marketing? If you want to get emails from your viewers, offer video courses, free courses, and unique products. By providing free services, you can get customers to sign up for your newsletter.
Social media
As we all know, users can produce and share information on sites and apps and participate in social networking.
But why is social media so important?
Build connections – The goal of social media is to bring people together. You can significantly expand your professional network from an expert standpoint by engaging with coworkers and supervisors. In addition, you can even find Instagram influencers to promote your website through their account.
Share your knowledge – Possible professional and personal contacts will come to you if you share your knowledge. You can talk about what you've learned and what you want to be recognized for using social media.
Boost your presence – You can drastically raise your visibility and perhaps become a thought-leader in your sector if you regularly maintain your social platforms.
Self-educate – You can focus on what you care about or want to see when using social media.
Using social media channels increases brand visibility. For example, if more people share your argumentative content on social media, it creates social signals that your postings are beneficial to your target audience and increase your traffic.
Backlinks
When another website links over to yours, that is known as a backlink. They're also called inbound or exterior links.
When many sites link back to the website, it provides an excellent signal to the search engine, indicating that your information is valuable and worthy of being connected. In exchange, the search engine will boost the rankings and visibility of your website in the search results.
Note: if you want your backlinks to boost your rank, make sure they are dofollow. This is because only dofollow links signal search engines to follow the link back to the originating site that positively affects the PageRank. Nofollow links, in turn, don't increase the PageRank.
Using SEO reports, you can get a summary of all your backlinks (dofollow and nofollow) and adjust your link-building strategy to the best results.
That demonstrates the importance of link building for your website. However, how can you obtain backlinks for your site?
Produce high-quality content
Try Google Search Console Reports
Look for broken links to create your backlinks
Use infographics
Compose testimonials
See your competitor's strategy
When analyzing competitor backlinks make sure to use the right tools to easier find and organize all the data. Using a backlinks API helps you can get real-time structured backlink data on virtually any domain, subdomain, or page on the web, including all relevant link, referring page and domain properties.
Paid ads
The sponsored traffic method is a widespread and successful way of generating people to your website. So, what is paid traffic precisely, and how does it work?
Paid traffic refers to the flow of visitors generated by pay-per-click marketing. However, it can also refer to traffic generated by banner adverts and other forms of paid advertising. Viewers who arrive on your website after engaging with advertisements are known as paid web traffic.
For example, Google Ads allows you to display ads in search results, establish a YouTube campaign, and place banners on third-party websites. But, of course, SaaS users have to distinguish between the two sorts of advertising to analyze the results accurately.
Search engine advertisements are a helpful addition to organic ranking or SEO tactics for generating short-term traffic. Pay great attention to keywords and area targeting to improve outcomes.
Conclusion
The tactics outlined in this article can assist you in successfully increasing website traffic. However, it's tough to get new blog content to score on Google and attract traffic to a website. So, especially if you're new to the online marketing world, check the web development for startups so you can have a better kick-off.
Nevertheless, to keep your website relevant and show Google that you're still engaged, you'll want to remain at the top of your content and keep getting more traffic. So you have to update your material regularly and keep developing unique new articles.
The following two tabs change content below.

Nick Chernets is the Founder and CEO of DataForSEO, the leading provider of marketing data. Just as much as he is passionate about data analysis and SEO — Nick also enjoys sharing his experience from the business side of the industry.

Latest posts by Nick Chernets (see all)