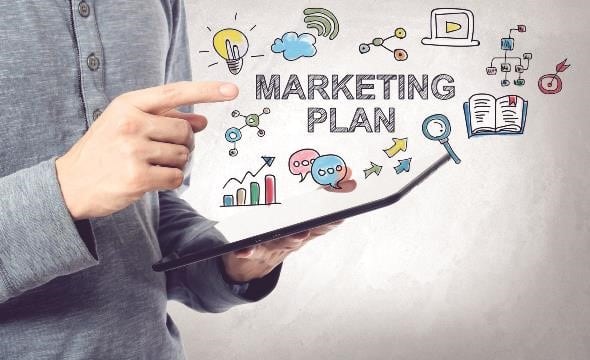 As Heidi Taylor wrote here mere months ago, it's time for B2B marketers to think differently. 
Marketing, especially digital marketing can be a roller coaster of shifting best practices, consumer behaviors, and guidelines.
For example, in May 2018, a new European privacy regulation called GDPR was enforced that can profoundly change businesses in terms of collection, storage, and usage of customer data. The General Data Protection Regulation (GDPR) is a set of regulations that member states of the European Union must implement in order to protect the personal data of EU citizens. It applies to any company that processes or intends to process the personal data of EU citizens, regardless of whether the company is based inside or outside the EU. GDPR training is essential for any company that handles EU citizens' personal data, as it helps ensure that employees are aware of the requirements of the GDPR and knows how to comply with them. Luckily, there are a number of gdpr training online courses available, which makes it easy for companies to train their employees on this important topic. Deloitte found that only 15% of organizations expected to be compliant with these new privacy regulations by the May deadline, which means it's something many marketers are still dealing with. And given that 57% of B2B marketers think personalization is a key trend for the next year, changes to tracking and data storage can have a huge impact.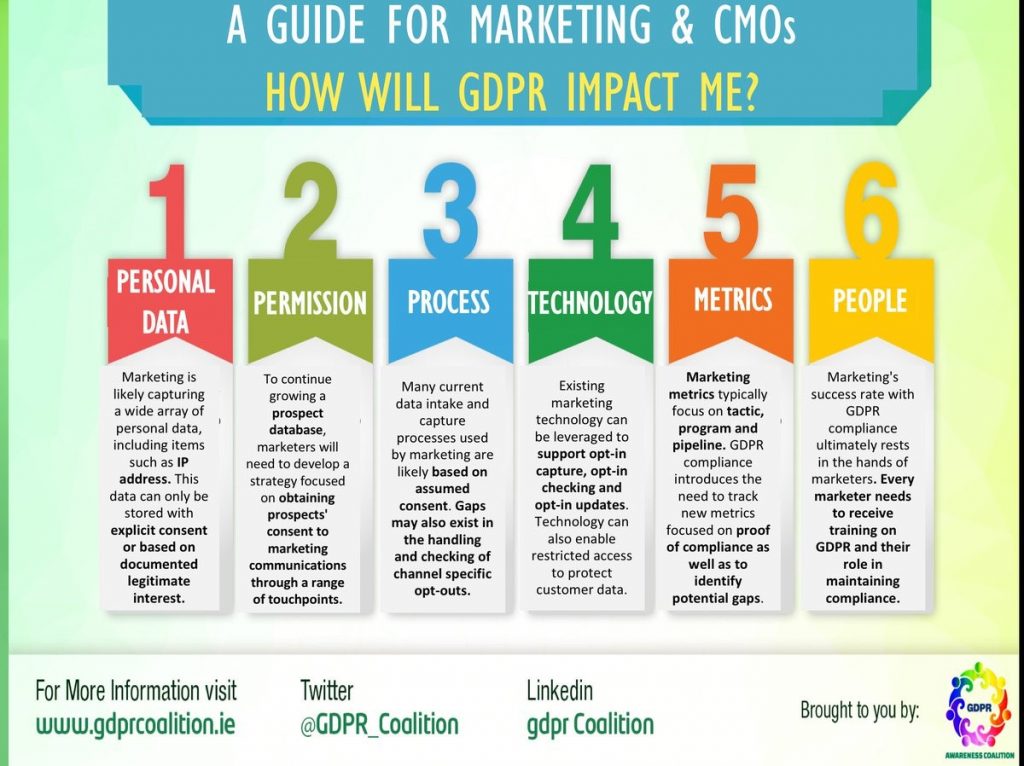 We're also emphasizing different phases of the funnel than we used to. ClickZ's B2B marketing survey found that more marketers are moving their attention away from audience building and lead generation at the top of the funnel to nurturing and converting those. While 45% of respondents said growing traffic was a priority, 50% are now demanding leads that are fed into the middle and bottom. It's a stark difference from the top-of-funnel focus in so many conversions in years prior. 
So with these and other changes coming at you from every angle, how do you build a 2019 marketing strategy to accommodate it all? As you spend this quarter trying to predict where the next year will take you, make sure your strategy document addresses the following considerations.
Business Objectives and Marketing Goals
Identifying the overall business objectives that your marketing activity aims to achieve is always your starting point. But as you prepare for 2019, it might be one of the most tempting to skip over. 
The current marketing landscape is a crowded party of distractions and shiny objects. From new social networks and content trends popping out at you to technological advancements and new tools and platforms enticing you with special offers, there are hundreds of ways you could approach execution. 
But when you have clear and defined goals, both for the business in general and marketing specifically, it provides context to guide every strategic decision. While many ideas may sound brilliant in theory, or like a smart possibility, fewer will stand out as relevant once you've delineated boundaries with your marketing goals.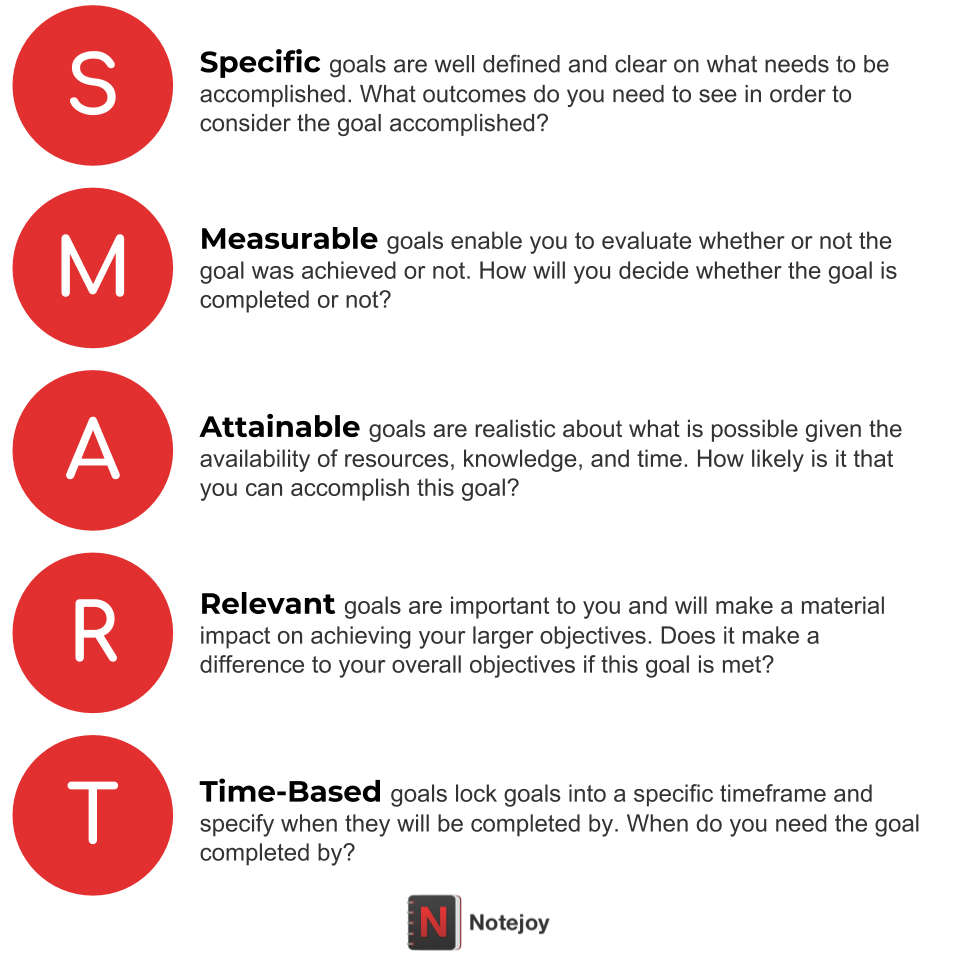 Whether you choose to set widely adopted S.M.A.R.T. goals, try using OKRs, or experiment with another goal setting framework, the care and effort you pay here will trickle through the rest of your strategy. 
Specific Target Audience
In addition to your business objectives, your target customer profile is another excellent framing tool to provide context for the rest of your marketing strategy. When you know exactly whom you're trying to reach and convert, deciding between two (or two dozen) options becomes much easier. You have a grading formula, almost a report card or checklist, to go through during the process. 
To effectively predict whether a new channel or tactic can reach your intended audience, your personas need to be well developed, consistently updated and actually used. 
Instead of falling into the trap of letting a vague customer avatar description fall to the back of your mind, put your personas down on paper for the whole team to use as a resource. HubSpot's new, free Make My Persona tool can help simplify the process and create an easy-to-reference file for your team to turn to when creating campaigns and content.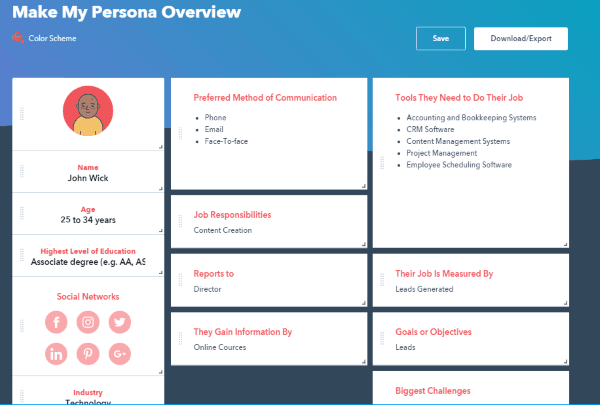 Positioning Statement
Once you know your customer, you need to know who you are to them. This might seem foundational for marketing, but it's so easy to skip straight to writing articles, setting up Facebook ads and recording YouTube videos that newer brands haven't built this foundation to lean on. 
Without knowing your place in the market, or what space you seek to occupy in your prospect's mind, the assets you build out won't resonate and won't be able to alleviate sales objections in next month's sales demo webinar. 
Create a 2019 brand positioning statement that defines the relationship your organization has with your customers, your competitors, and the larger industries you all work in. Once you know how you want to be viewed, it's easier to make decisions around brand reputation and messaging.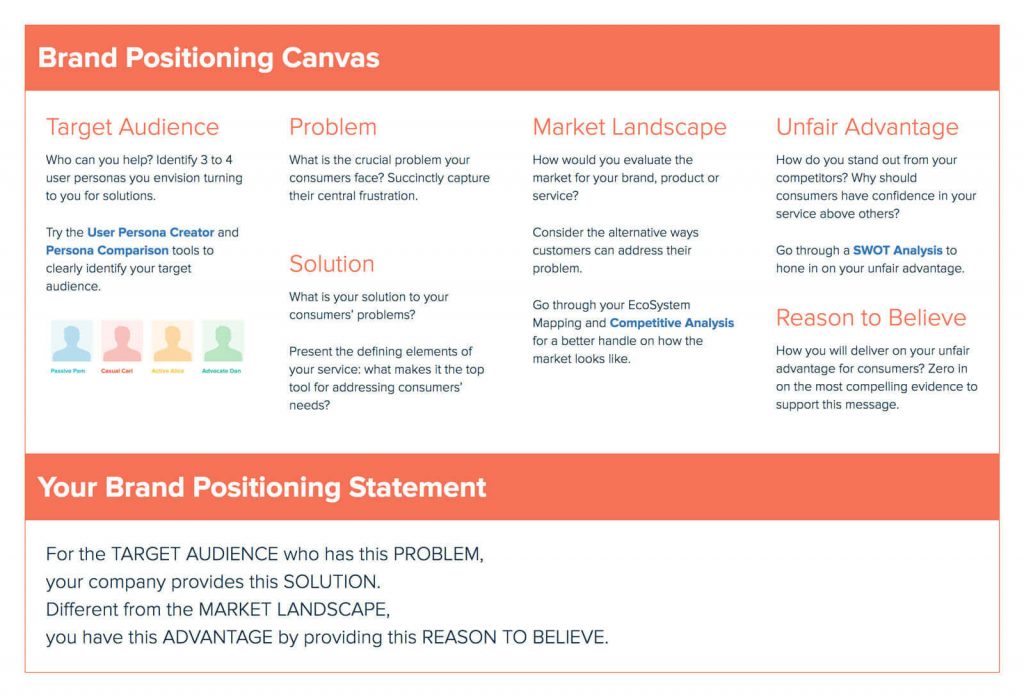 For example, say you're positioning your company as a vendor for established and reputable brick and mortar businesses. Simply keeping those two details in mind can help you decide between co-marketing partnerships with an influencer largely followed by online startups versus a partnership with a retail trade organization.
An Audit of Strengths and Weaknesses
Next, take a look at everything your 2018 marketing strategy has been going for it and evaluate how it's performing. 
Consider the strengths and weaknesses of your business: 
Lead acquisition process

Content marketing efforts

Website user experience

Shared and earned media presence

Facebook ad funnels and other paid acquisition

Customer retention and advocacy
Look at which assets are performing best and worst right now, which types of content and experiences customers prefer, and what actions convert best. This will make new opportunities to take advantage of, gaps to fill, and concerns to address once you start developing your channel plan and marketing tactics in the sections after this. 
You may be surprised by how fruitful this exercise can be. For example, if your Twitter ad campaigns have been a top revenue source this year, you'd be wise to explore similar ad setups on LinkedIn, such as ABM targeting and Sponsored in Mail. If you find that your webinars are converting well but your Facebook profile, full of text and image posts is seeing stale growth, the option to livestream your webinars on social media using a tool like ClickMeeting is definitely one to consider.
Priority Marketing Channels
Once you've laid out your foundations, including what your goals are and how you're currently progressing towards them, you're finally ready to think about your day-to-day marketing activities. Start with setting priorities for the channels on which your brand will be most active, which makes it easy to make decisions regarding media spending and other team resources. 
Because of the shiny objects everywhere that we've already mentioned, it's easy to fall into the trap of trying to "be everywhere." But when you have your priorities in business, you can decide on the most important channels to focus on based on where your audience is and their behavior and perception of different platforms.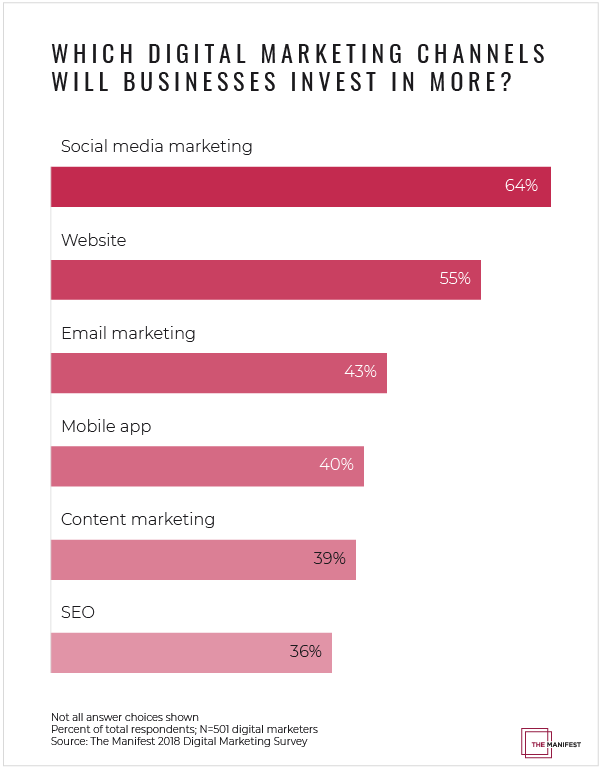 For example, if you're positioning your brand as a solution for interactive experiences, you know to prioritize channels that make it easy to engage with customers. You'll want to use onsite messaging interfaces like that offered by Drift instead of static lead forms, so you can have conversations and provide an on-brand experience on your site.
Primary Marketing Tactics
Finally, once you've got your strategy aligned with your goals and determined the most important channels for getting there, it's time to finish your strategy by choosing primary tactics to emphasize. These are your actual plans for how to run ads, what to publish content about, and how to convert website visitors.
Prioritize these based on the strengths, gaps, and opportunities defined earlier in your strategy process. If you have a large social following, for example, but aren't meeting your lead generation goals, you'll want to come up with tactics that get people to move from your profiles to landing pages, or to ungated content on your website.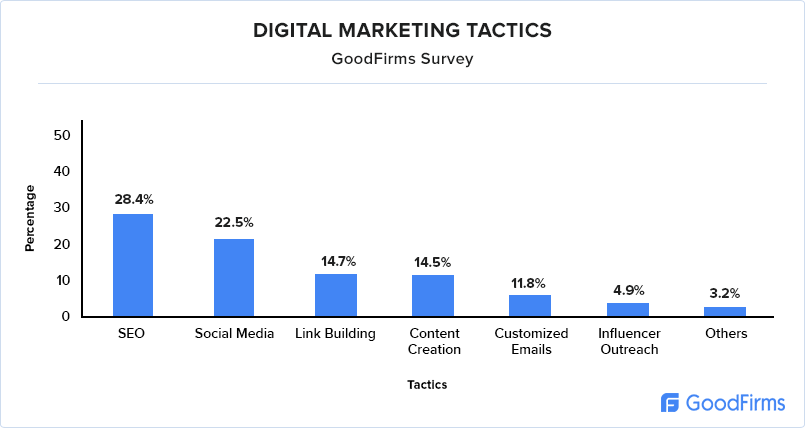 If your leads drop out of your funnel once you offer them to speak with a human sales rep, consider instead promoting onsite sales conversion solutions. You may find that your buyers prefer self-service checkout, even if you're at a wholesale company or a service agency. According to a recent BigCommerce study, 83% of B2B companies that don't yet offer e-commerce ordering are planning to implement this option in the next two years.
Stay Focused on the Goal
As you move into 2019, you have more options than ever for reaching your marketing goals. But as tempting as it is to skip steps and dive into tactics, go back to the foundations of your strategy and work backward from your goals in order to create the clearest path possible.
The following two tabs change content below.
Smith Willas
Smith Willas is a freelance writer, blogger, and digital media journalist. He has a management degree in Supply Chain & Operations Management and Marketing and boasts a wide-ranging background in digital media.
Latest posts by Smith Willas (see all)