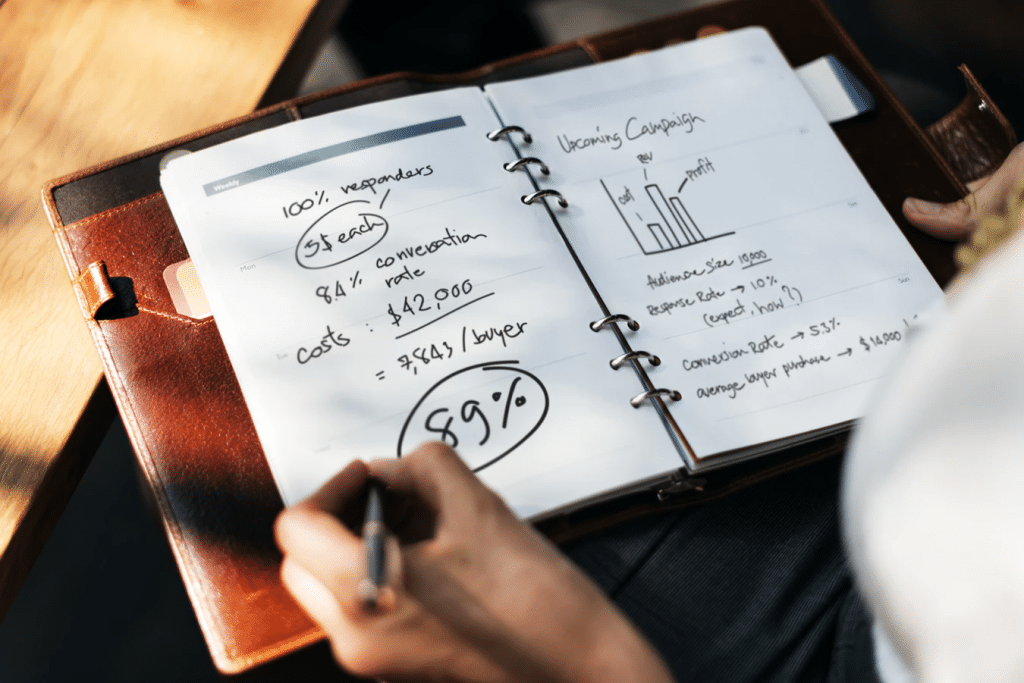 When you improve website conversion, you increase the amount of revenue that you earn per visitor. Whether the user is navigating a website on their laptop or mobile phone, you must be ready to convert them to your cause. Optimizing conversion rates allows you to get the best results from visitors that you already receive, and you can attract new visitors simultaneously.
Differentiating what is most unique and valuable about your company and offer from those of competitors is a primary step, but you can do more than that. Consider these simple website conversion optimization tips to boost conversions for any purpose.
#1. Start a Blog
One of the best ways to propel higher traffic to your website is to start a blog. A solid blog attracts and informs consumers, and it can help your site rise in the search rankings among your competitors. Adding useful information, articles, ebooks, and videos to your website can make it more interesting and valuable for consumers.
An influential blog also gives you the opportunity to promote your products and services with greater authority in the process. Connecting your blog to social media sites leads more visitors to your website who are eager to learn more and take action. 
#2. Use Better Web Hosting
It is important to find the web hosting that works for your business website if you want to increase conversions. If your website loads poorly or if it is often down during busy hours of the day, you can potentially lose a great deal of business. Utilizing a quality web host can increase the speed of your website for faster performance and grant your site greater stability online when it counts.
Instead of relying on a web host, a virtual private server (VPS) allows you to rent your own server to store and host your website's data. You can move up to VPS hosting plan to achieve stronger reliability and raise site performance to increase conversions significantly. 
#3. Create a Functional Design
The consumers that browse your website must be able to navigate a functional space on every page. If it is difficult to find information or execute a task on your site, visitors are likely to leave and go to a site that works. Boost the number of conversions by hosting a website that is pleasant to look at and comfortable to explore.
A web design specialist can help you represent your brand in an attractive manner, and empower you to design an effective site layout that consumers appreciate. 
#4. Define Your Conversion Metrics
The goals that you have for each visitor are your conversion metrics, and they are the basis for determining whether or not changes to your website are indeed effective. In order to determine if you are improving conversions, you must define your goals for every page of your website. Your conversion metrics are largely determined by the industry in which you operate and the goals of your business.  
Whether you want the visitor to click on a link, play a video, submit their information, or perform a variety of other actions, you need to clarify those goals. Next, you can utilize A/B testing to find out what is working for your site, and what you should do to increase conversions on your website. 
#5. Utilize A/B Testing
Too many business owners make a guess whether or not a message, product, or service is desirable to consumers, but you don't have to. A/B testing allows you to make smarter business decisions based on the behavioral data of consumers extracted from your site. Forbes suggests that A/B testing allows you to test value propositions on web users based on their actual interactions on your website by gathering and analyzing quantifiable data.
By sending out different messages to a pool of users through A/B testing, you can see which ones resonate and those that fall short of the mark. A/B testing can even be used to help you make better design choices on your website. 
#6. Infuse Fresh Content
If your website is full of stale photos and outdated information, you should add fresh content that captivates. Content remains king on the web, and business owners who optimize their content with long tail keywords can increase traffic to their websites.
Clever copywriters use words and phrases that are commonly used by consumers who are satisfied with a product or service, and they use the info to craft copy for new business promotions that draw attention from the target audience. Composing website copy that is optimized for search engines using smart SEO tactics can land visitors to your site from all over the globe. 
#7. Make Great Calls to Action
If you build a site that does not provoke visitors to take action in some way, then they probably won't. Constructing great calls to action that make consumers take the next step with is fundamental for higher conversion rates. Changing the location of your call to action button may catch the attention of more visitors.
Using a text-based call to action instead of a fancy, colorful button may influence consumers and increase conversions on your site. Using more than one call to action on your page is a good strategy as well. 
Your most crucial goal is to turn visitors into customers by using the best website conversion optimization tips. It is imperative that you optimize the parts of your sales funnel that have the most traffic to maximize your efforts. If you pinpoint a problem that may be blocking your conversions, take the steps to remedy it quickly. Do not neglect to secure a better web hosting service to accelerate your conversion rates.
Discovering why consumers do not continue to browse or shop on your site is crucial to increase conversions and gain more revenue, so be sure to perform A/B testing on a variety of factors on your homepage and in the sales funnel to make more beneficial conversion optimization decisions.
The following two tabs change content below.
Riya
Riya is an inspired writer writing in several areas of expertise. With spending her years working in marketing communication, Riya is delighted to work with aspiring small business owners. Connect with her on Twitter.