There is no denying the fact that organic search traffic holds the maximum potential to convert into sales. Organic search traffic is living proof that people are actively searching and talking about your products or related keywords.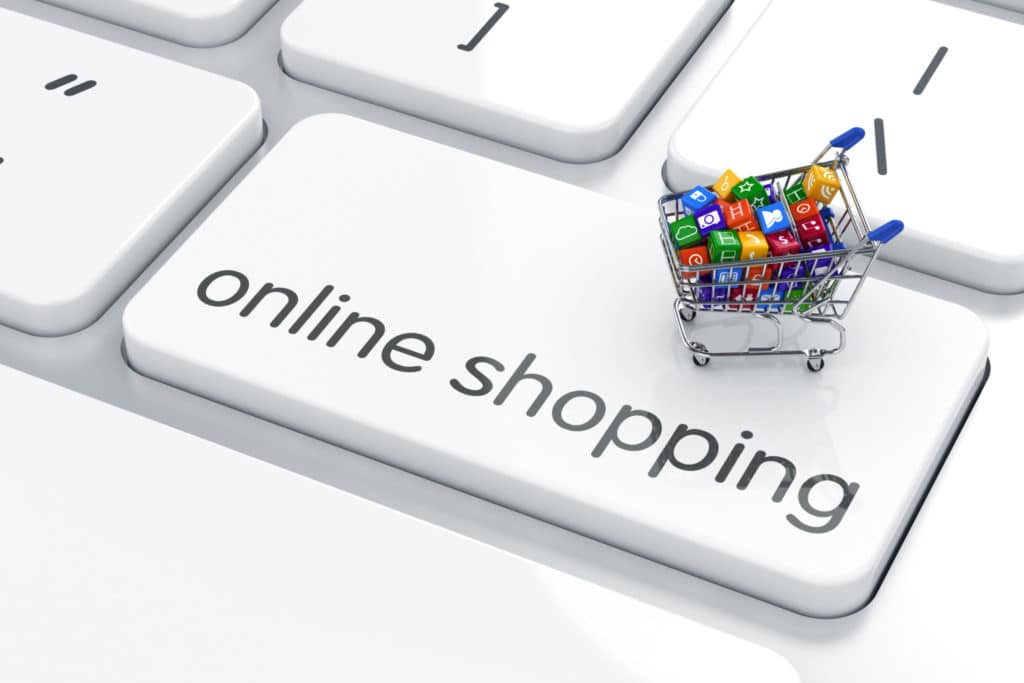 Image Courtesy: 'TheDigitalDepartment.ie'
Secondly, organic search traffic is free. You don't have to pay for running ad campaigns or pay per click adverts. It is auto-generated by the user search phrases and search volume. That makes it all the more valuable for RoI.
Moreover, imFORZA has found that 70% of links that users click on are organic. A lion share of users ignores paid ads. Instead, they focus on organic search results that are natural and more directed towards their needs.
For eCommerce stores, organic traffic can save tons of money in marketing and in publicizing a product. But it doesn't happen so easily either. One must follow ethical SEO tactics to boost organic search traffic.
Organic Search Traffic: What are Some Unethical SEO Practices?
Before we delve into and find an ethical way to boost organic search traffic, it is always better to be informed of the unethical practices. These unethical practices might put your link on the first page of the search result, but gradually they will be marked off as spam and will lose their value.
Some SEO practices that can cost you a penalty or even search engine blacklisting include:
Keyword stuffing
Excess use of keywords in meta descriptions, text content or anywhere else in the web page is referred to as keyword stuffing. Keyword stuffing deteriorates the readability of the content and delivers an inferior user experience. In the earlier days of SEO, this was a practice that helped earn higher search engine rankings. But not anymore, since Google and most of the other search engines have tweaked their search algorithms in favor of user experience and readability.
Hiding texts and links
Webmaster sometimes resort to the practice of hiding texts and links within the web page to make bots crawl the page. These texts and links will be invisible to the reader but still will get crawled by search bots. Well, SEs have become smarter to outwit such crooky webmasters.
Cloaking
Cloaking is a crooked way of luring in visitors to a website. Web admins achieve this by showing a content-rich website on the SERP while leading the visitor to an entirely different website that is not relevant to the user's search phrase. Cloaking is primarily done to boost organic search traffic, but this form of gaining traffic cannot be sustained for long.
Link farming
Improving link popularity is the primary motive of link farming. It is done by inserting several links within the content. The links may or may not related to the content at all. Link farming not only disturbs the content readability and also fails to serve the user's requirements. As a result, several search engines have taken to penalize websites that use link farming to boost organic traffic.
The bad ways explained, how does one increase organic search traffic without breaking the rules? We tell you how in this research based article.
Ethical & Recognized Ways to Earn Organic Search Traffic
Search engine traffic that is earned ethically will always keep your online store at the helm of search results. Blackhat techniques might lend support for a while, but they will not stay for long.
Here are some ethical and recognized ways to improve your organic search traffic. The great thing is that most of them won't make you run to the bank. They are cost-effective and in most cases, free too. They are internal processes that you can learn and implement on your own.
Use the right targeted keywords
The thing with SEO is that you cannot focus on just one keyword or term and then try to achieve higher ranking for it. You've to use several keywords with high search volume that your target audience uses to gain organic search traffic.
In other words, you have to do keyword research and planning to find the right targeted keywords. Luckily, Google provides a free keyword planner tool called Google AdWords. Or if you wish to do a comprehensive Keyword Research, you can try using Mondovo.
Individually optimize each product page
Now that you have got your targeted keywords, it is time to optimize them. Now do you plan on using all the keywords in one page and get them to rank higher? Then, be warned that they will not meet much success.
Instead, each individual product page needs to be optimized separately. The header tags, meta description, image alt tags, meta title, website copy and even call to actions needs to be optimized with the keywords to gain organic traffic.
There are several methods to do this. If your store is huge with diverse product categories, you may not be able to optimize each product page individually. However, if you are just starting out, it is always better to individually optimize each page with targeted keywords to improve page ranking.
Curate genuine product content
That brings us to the need to create original and catchy product content. Why original? Because copied or plagiarized content gets flagged off by search engines. Of course, there are few exemptions to that, however, on the whole using content that is already in use somewhere else can get you penalized.
Hence, the need to curate genuine product content that is straight-forward, to the point and in a way attracts audience. Content is a combination of text and imagery. The better it is, higher are the chances of winning more organic traffic. Since unleashing creativity is an individual trait, it is completely ethical.
Set up an optimized permalink structure
It is here that most online stores lose their brownie points. The website permalink structure is like a summary that depicts the story of the page.
Suppose you have a t-shirt page. The ideal permalink structure will read like example.com/clothing/t-shirts/. You can also have additional categories or subcategories for men, women, half sleeve, full sleeve, etc.
The permalink is for search engines what iron is to magnet. They draw search engines and show the bots a clear path as to what lies ahead in the web page. Secondly, these links and breadcrumbs also make it easier for users to navigate to and fro the web page.
Enable customer reviews and ratings
Do you know the business secret of YouTube? YouTube hardly creates any video content of its own. Still, it is the biggest repository of user-generated video content. This user-generated video content is the biggest draw for it.
The same way, user reviews and ratings are also a great way to usher in organic search traffic to your website. User reviews are user created original content that often contain targeted keywords. Repetitive usage of these keywords make search engines take note of them and rank them higher. Thus, helping your store achieve the end goal of increasing organic traffic ethically.
Be mobile responsive
More than 80% of online traffic originates from mobile devices, found a Cisco study. Further, a Hitwise report found that 60% of online searches begin from a mobile device. Secondly, the search phrases are relatively longer (long-tailed keywords) in mobile searches than in desktop searches. Long-tailed keywords are more accurate, user-directed and have higher chances of conversion.
Thus being mobile responsive is like hitting a double whammy. You get to reach maximum population of users who are fall in the exact target customer group for your product/keyword.
You can make your website mobile-friendly with responsive designing. If possible, you can also build and launch a whole new app in Android, iOS or Windows to connect with the mobile population.
Ramp up security
Security has an SEO advantage too. A secure online store not only inspires confidence in the customer but also convinces the search bot to rank it higher up the search results.
Google has long since announced and implemented EV SSL certificate enabled HTTPS encryption as an important search rank signal. Websites that are secured by an EV SSL certificate will be given preference over that are less secure or do not have HTTPS encryption.
Secondly, customers repeat visits to those stores where their private information is guarded uncompromisingly. All this combinedly, increases the potential of your store to garner more organic traffic. Moreover, improving security is definitely an ethical practice that ensures customer privacy.
In a Nutshell
Gaining organic search traffic for an eCommerce store is a never ending process. On page and off page optimization will go and on. It's a must to constantly review your page ranking and alter keywords in content, headers and descriptions to sustain higher ranking.
However, all this needs to be done by the rules of the book. Ethical ways of improving organic traffic will always prove to be successful than unethical methods. Long-term organic traffic is way too useful than short-term link traffic.
Hopefully, with this you must have an understanding of what is ethical and what is unethical in optimizing an online store for organic traffic. Got any doubts? Feel free to get in touch.
The following two tabs change content below.
Megha Parikh is a digital marketing expert and has been journeying through the world of digital marketing for more than 7 years. She especially enjoys learning about social media marketing and conversion rate optimization while exploring her social and interpersonal skills.
Latest posts by Megha Parikh (see all)