When wrapped in thousands of both critical and mundane tasks, most of us tend to search for the best possible way to escape the vicious circle we are in. While we focus our efforts on building an effective marketing strategy, we somehow always end up looking for the right set of tools that will make our road to success much easier and our SEO campaign much smarter.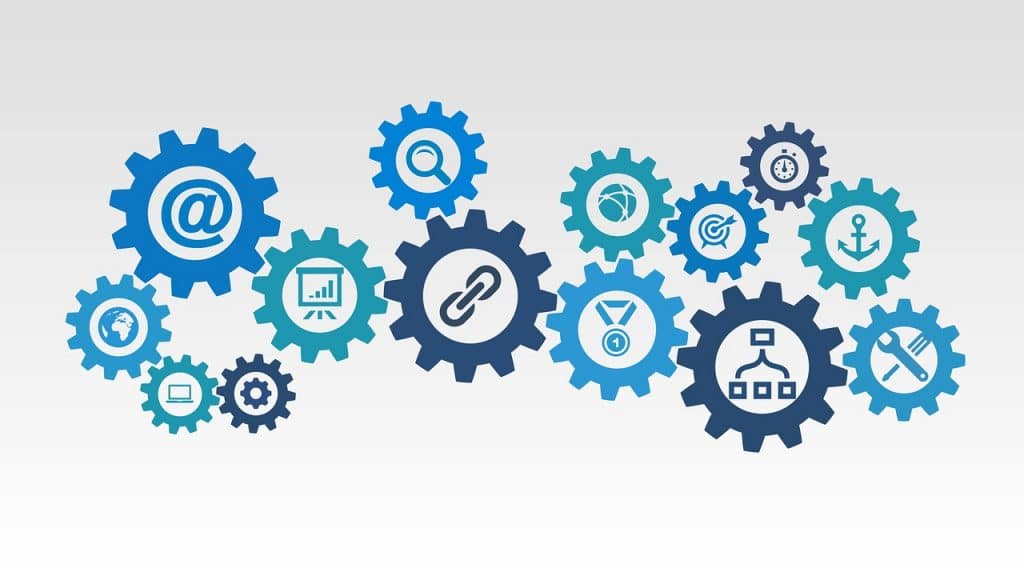 This is particularly true when it comes to online digital marketing. Although today's ever-increasing market offers a set of user-friendly, effective tools, you should search for the ones that will help you work smarter and faster and achieve the best possible results.
Here, we've rounded up a set of 7 tools we believe will cover most of your needs and ultimately have a huge impact on your SEO campaign.
Keyword Planner

Keyword planner is an excellent tool that takes keyword optimization to a whole new level and allows you to discover profitable keywords that you can target in your SEO campaign. It enables you to search keywords, ad group ideas, view how those keywords perform and finally create new ones. Also, Keyword planner lets you research average monthly search volume for a specific period and search volume trends for not only a single keyword but also a group of keywords. To be able to use Keyword Planner, you will need to have a Google account.
Moz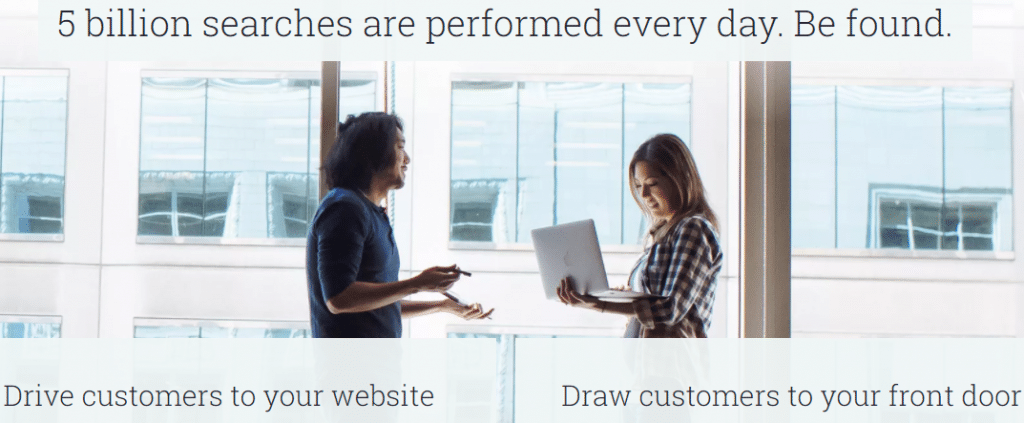 Moz is a top SEO tool that helps you leverage your search engine optimization. In short, Moz not only offers you the ability to do a link analysis and find out about the quality of your backlinks, but it also gives you a set of keyword research tools and an SEO keyword generator. Moreover, Moz allows you to schedule and update reports easily. It also provides you with a summarized view of your SEO campaign. Overall, Moz helps you become proficient at managing digital projects and overcoming any obstacles that come along the way.
Google Analytics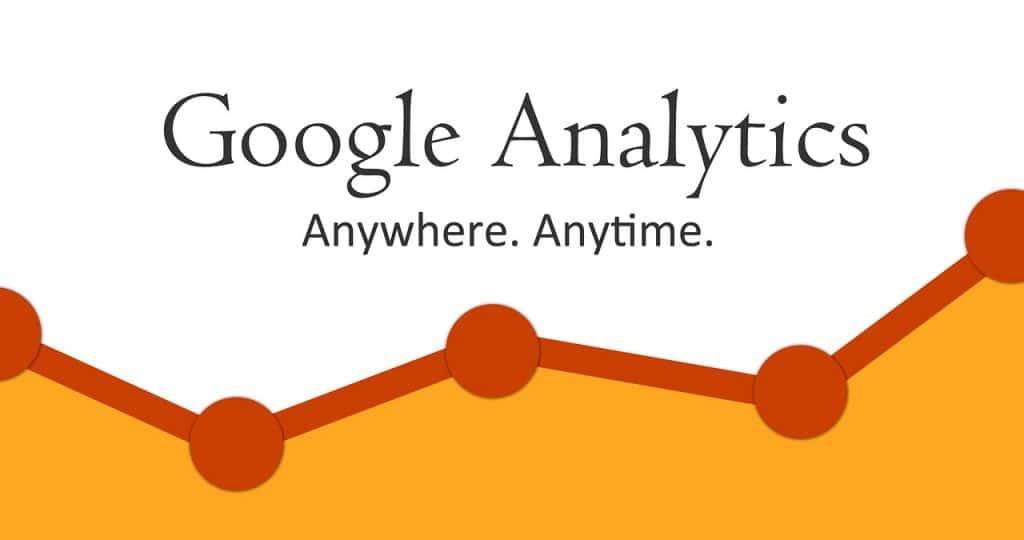 Google Analytics is unquestionably one of the most powerful and popular analytics tools worldwide. It's completely free and it's packed with a number of fantastic features that you might not find in other pricey solutions. Apart from giving you the ability to track multiple sites and monitor social networking activity, Google Analytics lets you measure your video performance and track mobile phone users. With Google Analytics, you can optimize your digital marketing campaigns and start investing your time into doing some real serious work.
ActiveCollab

ActiveCollab is a project management software that helps your team stay organized and focused on the real work while handling a number of other tasks. It's a powerful, feature-rich tool that allows your team to communicate and exchange their ideas right on the spot.
Besides time-tracking and task management, this Basecamp alternative lets you develop team collaboration. The best part is that it allows you to engage your clients by letting them follow each step of the project, comment on it and finally invoicing in just a few clicks. ActiveCollab will not only contribute to you building your team culture but will improve your customer experience as well.
Buzzstream

Buzzstream is specifically designed to help you make your email outreach simpler and more effective in just a few steps. It's an excellent tool that allows you to identify sites from where to request links. After you've identified the right contact information, simply manage your communication, send link request and finally, monitor your backlinks.
Buzzstream dashboard not only gives you the ability to research influencers and conduct personalized and effective outreach, but it also gives you a high-level overview of your tasks and account history. Make sure you check their updated email-finding features.
Haro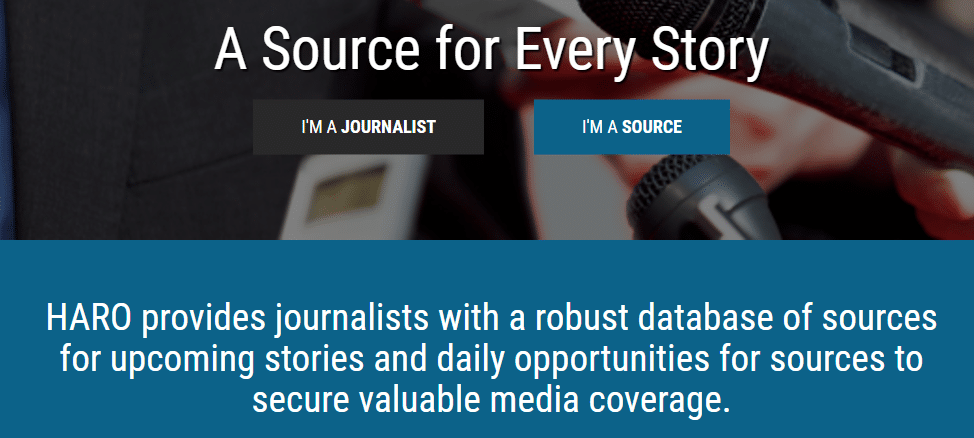 Haro, which stands for a help a reporter out, is a sourcing service which allows you and your team to find sources for a news article when you don't know where to look or when you are searching for a first-hand experience. The way how it works is very simple. Reporters post ads for the type of content they need for their upcoming article.
Once you sign in and provide information about your company, you start getting emails with media opportunities. Haro allows you to choose most relevant topics for your company to subscribe to. Haro undoubtedly helps your team research invaluable information that will help them manage the entire digital campaign. On a side note, you can also use Haro to build quality backlinks to your website. 
SiteChecker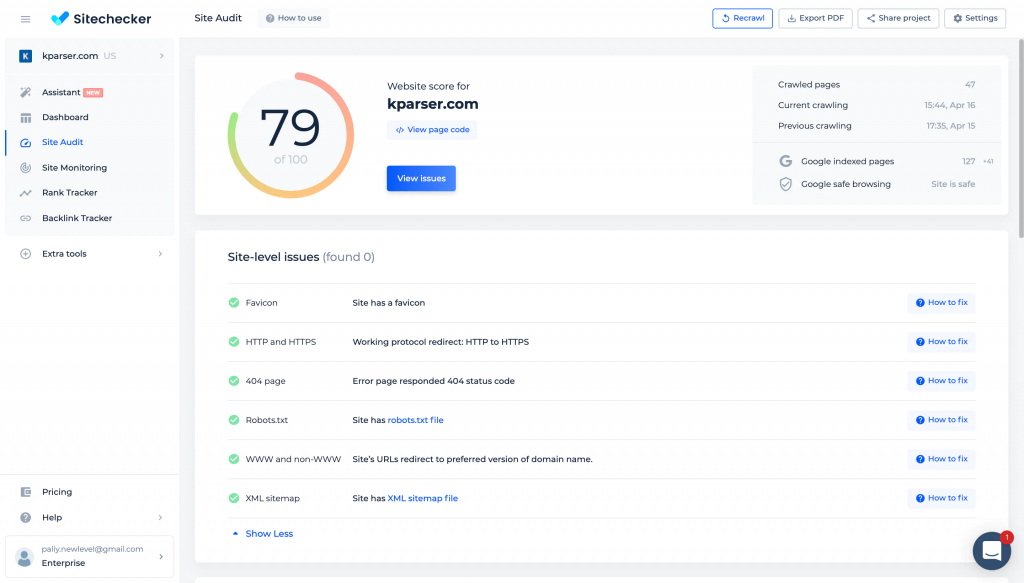 Sitechecker is a multifunctional website crawler platform that allows you to easily and efficiently monitor the effectiveness of web resource promotion, as well as systematically improve performance.
The site crawler identifies technical SEO issues that can affect the search rankings and overall performance of a web resource, such as broken links. The website crawler is free, but subscribers of the service get more data.
A site audit makes it possible to analyze the performance of a web resource and determine what factors hinder better results. You can find out the loading speed of each of the pages by simply entering the required URLs. Internal ranking data for each page is also available. You can use the search by type of error to quickly identify and correct deficiencies.
The site crawler is great at identifying issues. In addition, it is much easier to eliminate them without involving third-party specialists for this. It only takes one step to go from auditing a single page to auditing a site as a whole. In general, the tool is aimed at saving time for specialists interested in a comprehensive check of a web resource.
With hundreds and thousands of tools out there, it can be a daunting task to choose the right one for your business as well as for your SEO campaign. Hence, it's extremely important to invest in the right set of tools that give you the results you desire.
Hopefully, this small quick guide was able to help you in simplifying your search for the right tool. If you came across any other tool that met your expectations, please comment below.
The following two tabs change content below.
Rachel McPherson
Rachel is currently working as the vice president of communications at
ActiveCollab
. After finishing her master's degree in Communications she pursued a career in the digital industry, most notably in marketing and public relations. Her work portfolio can be accessed.
Latest posts by Rachel McPherson (see all)