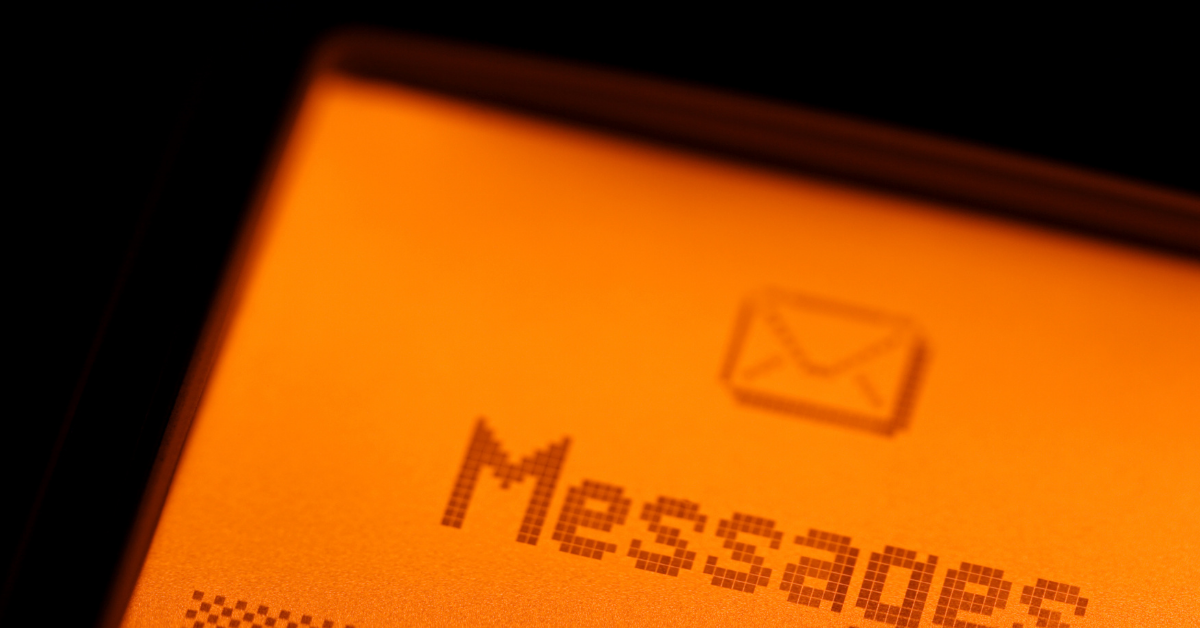 Billions of people still use and value SMS as a quick and simple communications channel. Smartphone users, especially among older demographics and in emerging markets, rely on SMS for many services, while younger users appreciate firms that do not clog their social media with marketing posts. The speed and convenience make SMS marketing campaigns a valuable asset for marketers.
Search "SMS marketing" and there are plenty of stats about the high open and response rates, higher engagement, and reaction to marketing or offers. SMS marketing is also quick and easy to deploy, with no waiting for visuals or debate over complex messaging needs. SMS is perfect for focused marketing and can be enabled quickly in response to business events or changing markets. Follow these tips to make your SMS marketing campaign a great success.
Choose a goal
For SMS marketing, your goals should be immediate and direct. What do you want to sell, raise awareness of, or generate engagement for? Within what time frame and what metrics do you need to hit?
SMS marketing goals can be as simple as "get 5,000 new store visitors this weekend" or "Sell our remaining winter stock before spring!" The SMS marketing message can focus on the one weblink or store link that delivers customers to meet that goal, with the rest of the message driving and encouraging direct action from customers or prospects.
Create a plan
Even though the goal of your SMS marketing campaign may be simple and the plan obvious, write it down in detail and create a workflow to ensure that all parts of the plan are joined up.
Where does the SMS direct customers to?
Are there multiple parts to the SMS campaign, do they follow a logical order (start, action, end)?
Does the message(s) encourage instant action?
Is there a welcome on the landing page or web store to make people who reacted to the SMS feel special?
Is there a follow-up linked to the SMS for a successful outcome?
Are you measuring metrics from SMS engagement and business outcomes?
Make sure you note down lessons learned from this campaign for future efforts.
Use good software
There are plenty of SMS marketing applications available. SMS tools enable marketing messaging, customer service features like making appointments or launching a support chatbot. Depending on your needs you can get a simple SMS marketing solution or a complex one with advanced features.
Most people start with something simple at the beginning. As the business grows they get software with advanced features such as automated messaging and retargeting. Features like these save you time and help the customer take action with the minimum of effort on your part.
Try out the apps that offer a free trial to see if they meet your needs, or write down what you need (ease of use, good metrics reporting, analytics) and see if the products that interest you tick all your requirement boxes.
Create the messages
SMS messages need to be short and to the point. There is no room for fluff and hyperbole, tell the customer what you want them to do, and what the benefit is for them. This can be from the simplest (and often the best) messages such as:
50% off our range, today only! Ends midnight. (link)
End of season sale exclusive for our customers (link)
Exclusive opportunity to buy our limited stock at unbelievable prices, click to see more… (link)
Book an appointment to get your first look at the new xxxxx (link)
While SMS campaigns leave little room for creativity, do try to put some of the spirit or ethos of your brand in them. Remember to be friendly as you are talking directly to each customer and be positive about each and every offer.
As part of a campaign you might want to create variations on your main message to see what works best over time, and good products will show the success rates of each type of message.
Send at the best time
As with emails, there is usually a best time to send SMS marketing messages. The general wisdom is between 3 PM to 5 PM local time as that's when people are looking for distractions and are more likely to be considering buying something. Sending messages at the end of their working day can also help.
However, any time-limited event should be marketed as early as possible, while a major sale could have a countdown of a few SMS messages toward the big date or zero hour. However, your market might be different, so monitor the response rates over various send times to see what works best.
Optimize the target website for mobile
Given that prospects and customers will use their smartphones to interact with your SMS, you will need to ensure that any landing page or store page is mobile-friendly to make buying or engaging as frictionless as possible.
Ensure the page rates well on Google's mobility and usability ratings. Also, that it relates to the SMS offer, so there is no confusion or time-wasting on behalf of the customer. Make sure that all options are clearly displayed and the customer can order and check out with minimum taps or interactions. Here's a helpful post on getting mobile marketing right.
Measure the results
As mentioned throughout this article, ensure that you are measuring what works and what does not work at each stage of the process to build your own set of best practices that can be used for future SMS marketing campaigns. These should be done within the SMS tool, but you can also gather data from other analytics sources to understand the whole process and so you can learn smarter processes for future campaigns.
Conclusion
SMS marketing remains a fast and flexible tool to generate results for any type of business. From helping drive sales to getting sign-ups and interest in new products. It is one that any business can master, even without an experienced marketing team. But don't expect top results from the first message you send. It can take weeks to months to generate the most sales.
The following two tabs change content below.
Latest posts by Chandni Panjwani (see all)