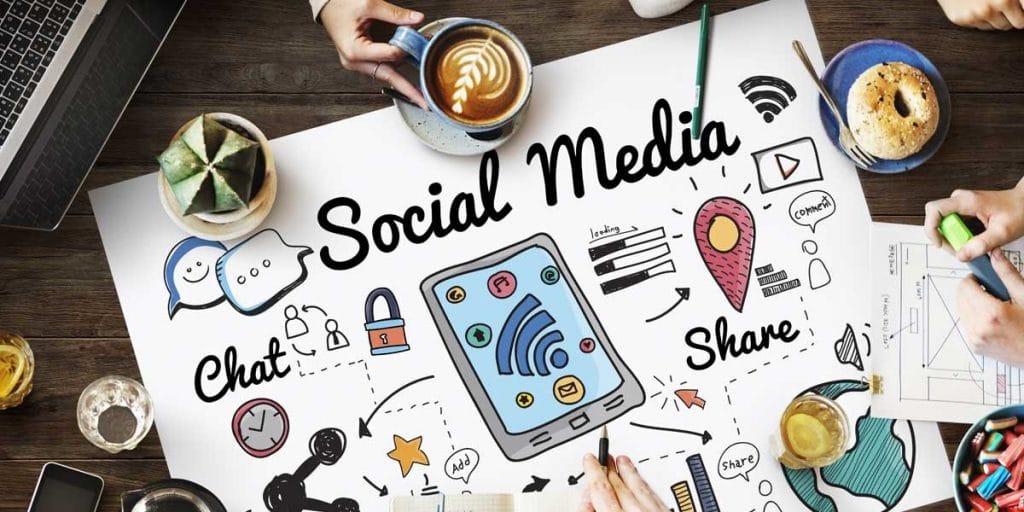 With an astronomical number of users that keep growing, social media has become the mouthpiece and a pivotal marketing tool for many brands. But there's a lot more that brands can do with social media than just engagement and collaboration.
Thanks to social media listening and analytics tools, brands can tap into the vast pool of social data to enhance their overall marketing and branding functions. Here are some of the key ways savvy brands are utilizing social media to their advantage.
#1. Access Customer Insights in Real-Time
There are almost 500 million interactions happening on Twitter alone each day. This constant stream of data helps capture customer behavior at any given time, helping brands to develop timely, relevant solutions. This data can be tracked over time and used to inform decisions across various different functions within organizations, including marketing, branding, product development and overall operations.
Barclays, for example, was able to make changes to its newly-launched mobile banking app, PingIt, by listening to the feedback it received on social media. 

#2. Track Brand Health
Sentiment analysis is a critical function of social media listening and analysis. Using advanced social media analytics tools, one can track the common sentiment towards a specific product, campaign or even the overall brand image with continual social media monitoring and analysis.
Marketers can use this insight to compare consumer attitudes towards competitor offerings and assess the health of their brands.
Money gram, a money transfer company, uses social media listening to see the shifts in their share of voice on a regular basis and act accordingly. When it noticed an increase in their share of voice after the launch of a particular campaign, they were able to dive deeper to understand what people thought of it.
#3. Spot New Trends
By listening to consumers and analyzing how they react to different events can help brands identify opportunities for product development.
Consumers, today, are vocal about their thoughts and opinions on social media, which helps organizations identify patterns and trends in their demands. For example, on finding that a growing number of users are unhappy about a certain aspect in your own or a competing product offering, can allow your product team to think of ways to improve your product offering. This not only gives you a competitive advantage but also helps identify unique selling points for new products.
Samsung taps into social media data to understand how consumers interact with their products and use those insights to craft marketing campaigns they can relate to. For example, based on the buzz around specific movies, TV shows, and events such as the World Cup and Olympics, they were able to use relevant imagery in their marketing.

#4. Inform Marketing Communications
With consistent social media listening, you are aware of what your audience want. This allows marketing teams to craft content that drives maximum engagement and push them towards taking an intended action, such as subscribing to your blog, downloading a piece of content, or buying a product/service.
By listening to social media users, HP realized that its customers didn't want to hear from them every day. Instead, they preferred their content all at once, in a concise format. As a result, Hpmatter was born – where customers could access HP's content once a month.

#5. Identify Influencers
Social media listening goes beyond your typical posting and answering queries. It's a process of extracting and analyzing the nuances and undertones of social media and applying them to strategies. In a study conducted by Netscribes, it was found that consumers were more likely to engage with brand influencers than the brand itself.
Analyzing social media data can help marketers to identify relevant influencers w.r.t the need. Skincare brand Origins is one such brand that partners with influencers that represent its commitment to natural and cruelty-free products.
#6. Improve Customer Service
The trend of toll-free numbers and emails is on a decline. Customers would rather express and interact with brands on social media than an IVR. With social media listening, you can find out what people are talking about you on public forums and respond to their queries in a shorter turnaround time.
One of the leading banks and financial services provider in India was able to manage the overwhelming number of social conversations and respond to customer queries in less than 20 minutes by implementing a social media monitoring solution. As a result, it was able to build itself a reputation of being trustworthy and customer-centric.
#7. Enhance Marketing Campaigns
By listening to social cues, brands can gain insights to make their marketing more effective and relevant. Brands such as Pizza Hut track social media conversations around their posts to see which ones get the most buzz. The popular ones are used more widely and generate better ROI.
More and more organizations today intend to utilize the power of customer and social media analytics to develop data-driven strategies. However, doing so requires considerable investment in technology and training.
Partnering with third-party social media analytics providers can help reduce the overheads of hiring technical talent and implementing advanced data analytics infrastructure in-house. With advanced analytical tools and experienced technical teams already in place, they handle the data analysis and provide the insights brands need to inform business decisions.
As a result, brands can benefit from data-driven strategies without the having to invest in expensive tools.
The following two tabs change content below.
Alina Lewis
Alina Lewis is the Head of Marketing at
Netscribes
, a global market intelligence firm. Its social media listening and analytics service offering helps brands to actively sense and respond to consumer voices to inform branding, product development and marketing strategies.
Latest posts by Alina Lewis (see all)