The ultimate aim of any website owner is to drive more and more traffic to his website and bring it to the top of search engines. There are many methods available by which one can achieve this but one of the most famous methods is link building.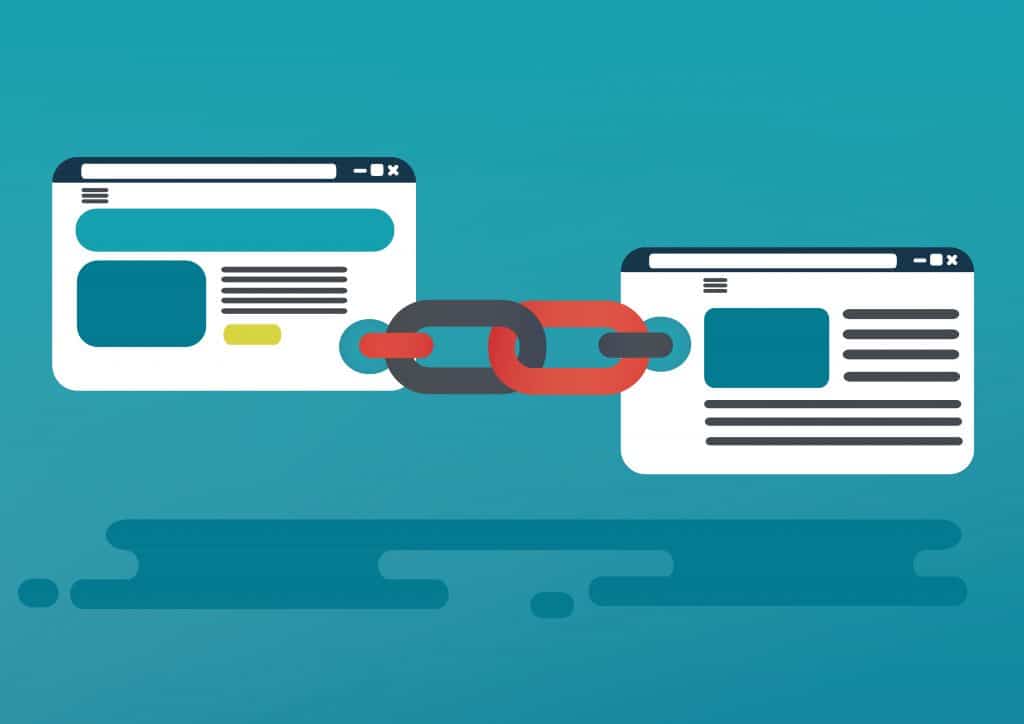 In fact, a study shows that 72% of CEOs believe link building is a key ranking factor. It is the process of linking your web page with third party web pages that have relevant content. This is an effective way in which a user can surf the internet. These links are used by the search engines to access one website to another.
Thus, link building will not only increase your website traffic but also enhance your search engine optimization (SEO) efforts and domain authority.
However, link building is probably one of the hardest parts of an SEO specialist's job.
Link building can be metaphorically related to walking through a balancing rope. A perfect balance will take you to the other side. An inch here or there, you are bound to fall. If done in the right way, link building can tremendously boost your website traffic and improve search rankings.
However, there are certain NO's of link building that if not adhered to, can ruin your entire SEO efforts and even negatively affect your page rankings. Below are the 8 deadly sins of link building.
#1. Large Number of Backlinks
This is probably the most common mistake every beginner makes in link building. The fundamental rule of backlink is that it is not the quantity that matters but the quality. Link building will be effective and generate results only when done systematically.
Being hasty and creating too many links will be considered as spam and will adversely affect your SEO efforts. Some bloggers even try to buy links from SEO companies. But these sites are already marked as spam due to massive usage. Hence, by buying spammy links, you will not just lose money but also not get any benefits. In fact, there's a good chance that your site may be penalized by Google. So, try to generate the right number of links. Focus on the quality of the links rather than quantity.
#2. Links from Low-Quality Sites
This usually happens when you execute a bad blogger outreach. A bad blogger outreach can be when you link your content with links from websites that have violated the rules of search engines such as spam websites and gambling sites. So, make sure you do thorough research on the credibility and quality before you link another website to your content.
Getting backlinks from irrelevant sites that are unrelated to your content can also get your site into big trouble. For example, a marketing website cannot have a backlink on an automotive website and vice-versa.
#3. 'Nofollow' Attribute Backlinks
For those who don't know what 'nofollow' and 'follow' attributes are, links with 'nofollow' attributes indicate the search engine to NOT consider that specific link. So, you will not receive any SEO juice from that link.
A nofollow link is used when your page allows unmoderated comments or content. For link building, having a no follow link is counterproductive and serves no purpose. So, a backlink should always be a 'follow' link that the search engines can consider and track. This will help you to improve your search engine rankings.
#4. Minimum or Bad Blogger Outreach
Blogger outreach is one of the most popular ways to build a healthy, diversified and a consistent link profile. Through this method, you are reaching out to the best influencers in the particular field who have an established number of followers.
However, if you reach out to bloggers without proper research and pick websites that are badly reputed or spammy, you are putting a curse on your website. So, do a thorough research and build a credible list of bloggers to consider for link building. At the same time, not having a blogger outreach strategy can also hurt your chances. So make sure to draft a killer blogger outreach strategy before you proceed.
#5. Using Private Blog Networks (PBN)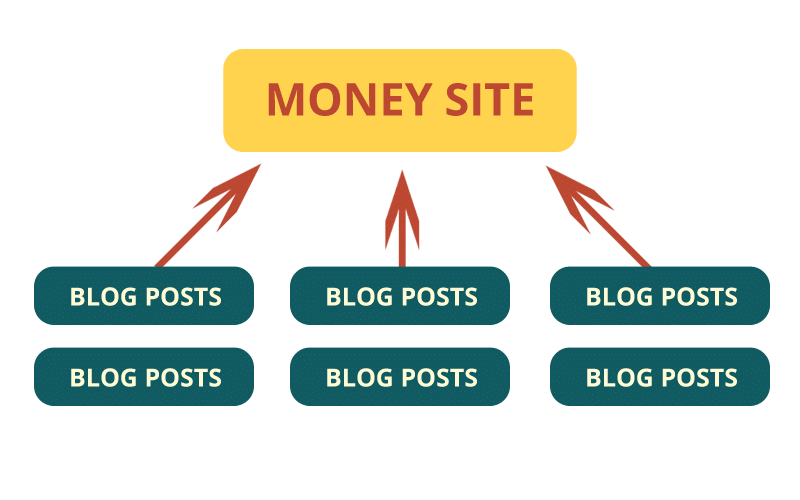 Private Blog Networks are dummy websites under the blogger's control that are used only for link building. Bloggers will acquire recently expired domains and sites with inactive content and link it to their "money sites." If Google crawlers find out this 'set up,' the sites along with the main sites will be blacklisted.
But still, a lot of people are using this as a way to build links. However, due to stringent policies and monitoring from Google, this method is slowly becoming obsolete amongst bloggers. It is best to avoid it as the benefit are way less when compared to the risk involved. Here is a study that shows the amount needed to build a PBN and how can you divert the amount to more productive and authentic SEO initiatives.
#6. Link Exchanges
As the title says, this one is self-explanatory. It's publishing each other's link. One party will exchange their link with another party. While this seems to be a pretty legal activity, it is considered as 'unnatural' as per Google's policy. So, if done on a regular basis, it can affect your SEO efforts to improve Google ranking. Also, it is extremely difficult to find another platform that has similar content and audience.
#7. Optimizing Anchor Text
Most of the bloggers try to stuff their anchor content with keywords to get maximum SEO benefits. Earlier, this used to enable them with a ranking boost as this keyword resulted in getting SEO juice faster to the link.
However, algorithms have changed, and now it usually backfires as the Google algorithm can't recognize it. So instead of taking this kind of a forced approach, SEO specialists should give their keywords a natural flow. Interestingly, this study conducted by SEOjet found out that links with full title as anchor text performed better than all other links.
#8. Link Building by Blog/Forum Commenting
Now, this might seem like a very inoffensive way of promoting your link building. Of course, as long as your link is related to the content that you comment. But otherwise, it will only be treated as spam and will get deleted or reported eventually. Therefore, one should avoid this strategy to build links.
Conclusion
Some of the other common mistakes are – linking only to high DA sites, getting backlinks from pages with lots of links, not monitoring old links, etc. If done correctly, link building can significantly improve your Google ranking and get more traffic to your blog/website.
It can help you build a fruitful connection with industry influencers and also build your brand authority. If done at a consistent pace, link building can offer long-term benefits to your website through constant traffic. So choose the right strategy and play a fair SEO game to build quality SEO-friendly backlinks to your website.
The following two tabs change content below.
Stevan McGrath
Technology enthusiast | Digital Marketing Expert | Freelance technology
Stevan Mcgrath is a digital marketing professional who possesses expertise in brand design and development. Stevan is passionate about utilizing his diverse skill sets for new and innovative online marketing strategies. He has worked as a freelancer and a contributor to
ProvenSEO
. Despite having a wide influential reach, he seeks client satisfaction as his topmost priority. He also writes blog posts on recent digital marketing trends.
Latest posts by Stevan McGrath (see all)