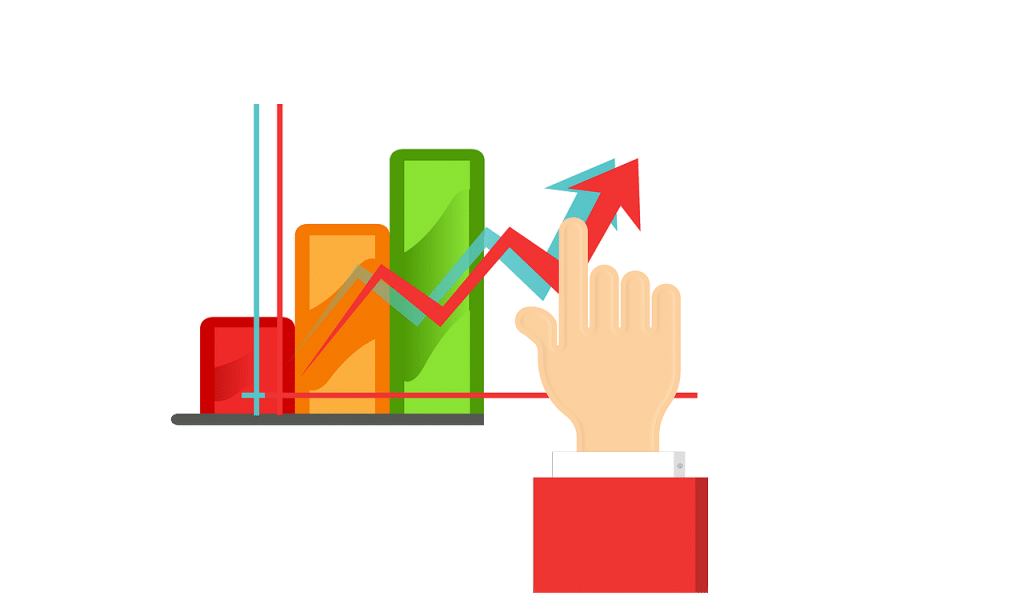 When you're trying very hard to get more people on your website to convert, you tend to forget a lot of important things.
These factors or aspects of your website effectively lead your visitors down your conversion funnel.
A few simple tweaks here and there, and you'll be showing your brand in the right direction. After all, plain traffic is useless unless it leads to more sign-ups or sales.
You know what I mean.
For the purpose of getting more people to take action on your website, here are some tiny changes or tweaks discussed that make a big difference in increasing your site conversions. Pay attention to these "fixes" to get better results.
8 Little Tweaks to Drive More Website Conversions
# 1. Website Speed
The average attention span of humans these days is 8 seconds. Website speed is a game changer when it comes to driving more website conversions.
Give your visitors a smooth experience through a website that's lightning fast and help them accomplish their agenda in an instant. Here are a few simple fixes for a better site speed.
Reduce the size of your images – Images contribute a major part of a webpage. Compressing your images will help you reduce the size of web pages. There are some plugins such as EWWW Image Optimizer and WP Smush that you can use to reduce image sizes without much loss of quality.
Use a cache plugin – Cache plugins can help in optimizing HTML, JS & CSS of your WordPress website. You can use W3 Total Cache or WP Rocket to perform page caching of your website.
Choose a better web hosting service – Another major factor that affects the speed of a website is web hosting. Shared hosting can be good for low traffic sites but for high or medium traffic sites, I recommend you choose VPS hosting, Managed hosting, or dedicated hosting.
# 2. Call to action
Everything about your call to action can spell the difference between a conversion and a bounce.
These CTA elements include the words you use, color and size. A change in any of these results in a higher response.
Pick a button color that contrasts your background and text color.
When it comes to language, use action-oriented words. An example is "download," "subscribe," "Try for FREE," and "buy now." Here's an example: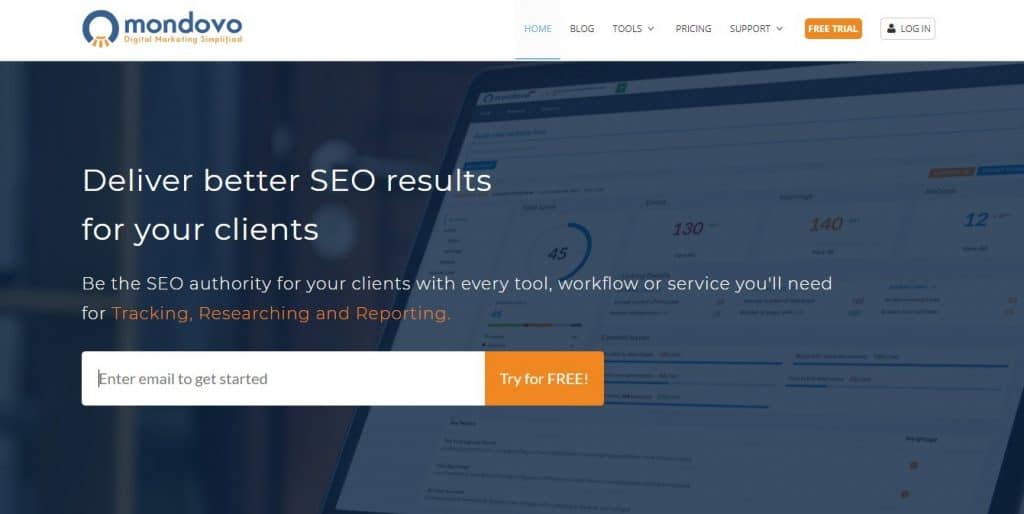 Since most online searches are on mobile devices, check that your CTA buttons are big enough for your audience to click on. Test different sizes to see what works and what doesn't.
# 3. Form Fields
Do you have a landing page that's not really getting you any sign-ups? If that page receives traffic but zero conversions, you might want to consider looking into your form fields.
A sign-up form that asks way too much information drives people away. Forms should be placed in a way that prevents friction. Only keep form fields that are necessary and remove the rest.
However, if you need more information from your visitors such as their website or company name, again, make sure to A/B test. Here's an example: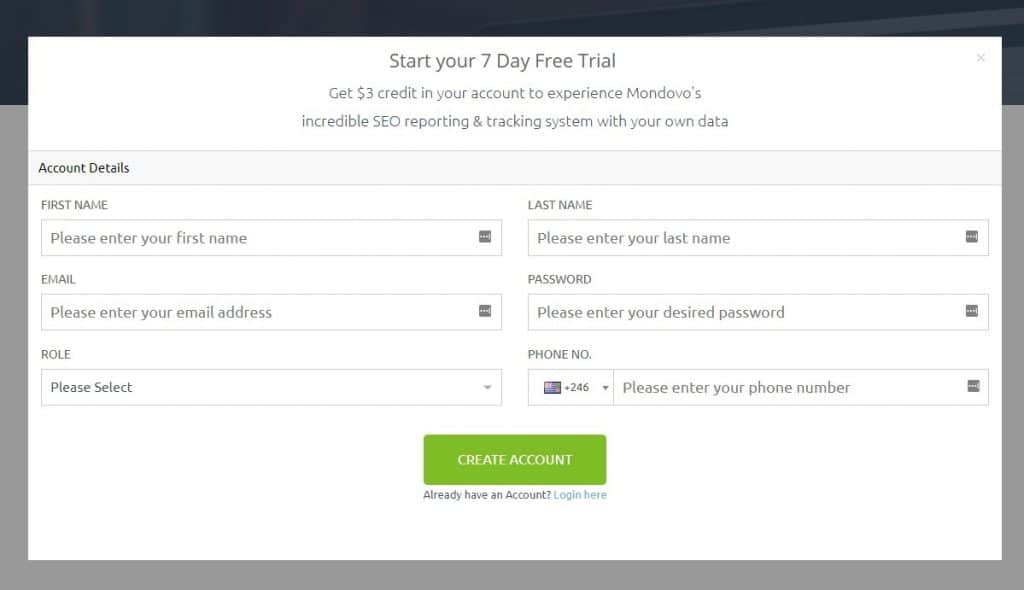 # 4. Live Chat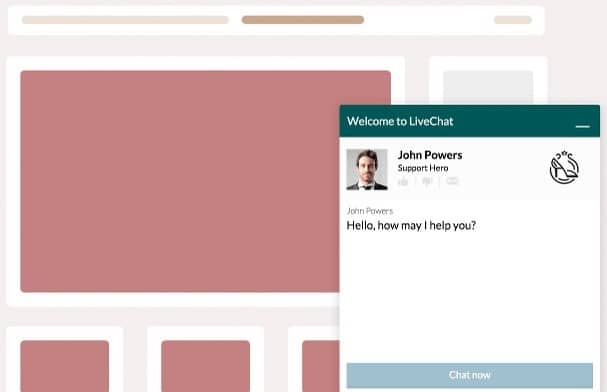 What's one effective way to add a human factor to your website? Live chat is an untapped potential. It can improve your online business in many ways.
Convenience for customers – People can get help from you when they need to. Imagine the pain of having to wait for an email response when you want a problem solved right now.
Increase in sales – Chat agents should be able to effectively walk your customers through a sale. They do this by answering questions and suggesting better solutions and alternatives.
Word of mouth marketing – Live chat lets you go beyond your customer's expectations. The fact that you're "there" for your customers enhances brand loyalty. They will gladly promote you to their friends.
# 5. Social Proof
Social validation or social proof is when people act based on others' actions. For the purpose of driving more website conversions, add elements of social proof to your site.
Take advantage of or use any or all of the following:
Social sharing buttons – There are numerous social sharing plugins available that'll allow people to share your content on social media. You can also display social share counts to encourage more shares.

Size of your customer/client base – Be proud of people who currently use your product or services. A great way to do this is to feature your number of users.
Reviews and testimonial – Potential customers value what other people say about you. This guides them into making better buying choices. Allow people to leave reviews and testimonials as a social proof to your website.

Blog Comments – If you want more blog comments, don't forget to tap into their emotions. You can do this by adding a storytelling element to your content. Invite people to leave their comments and regularly respond to the comments you get.
# 6. Internal Linking
We're too preoccupied with building backlinks to our sites that we forget internal linking. Linking from one page of your site to another is important.
Internal linking creates a better user experience by making your site easy to navigate. This also creates a higher engagement since visitors stay longer on your site.
The longer people stay, the more likely they are to find what they're looking for. Plan out your internal linking carefully.
Your internal links should lead people to pages that entice them to take action. It can be a landing page or a product page.
# 7. Site search
Only a few people bother to add search functionality to their sites.
The reason why a search bar matters is that it'll provide you with a better insight into your customer's pain points and interests.
You can only get the most out of site search if you track how your visitors are using it. You will see this data in your Google Analytics. Head over to Behaviour > Site Search > Search Terms.
Site search doesn't only unveil data, it also helps customers immediately find what they're looking for – which is, of course, the primary function of site search.
# 8. Headlines
They're basically the first thing that people read on any page of your website. Be it a blog post or a landing page.
Headlines make or break a sale. They can either entice people to read further or skip your content. Apply these tips each time you craft a headline:
Try to answer the questions what, why, how and when
Use numbers (especially if you're enumerating benefits)
Specify the main benefit that your audience will get
Convey a sense of urgency
Here's an example of a blog post from Neilpatel.com.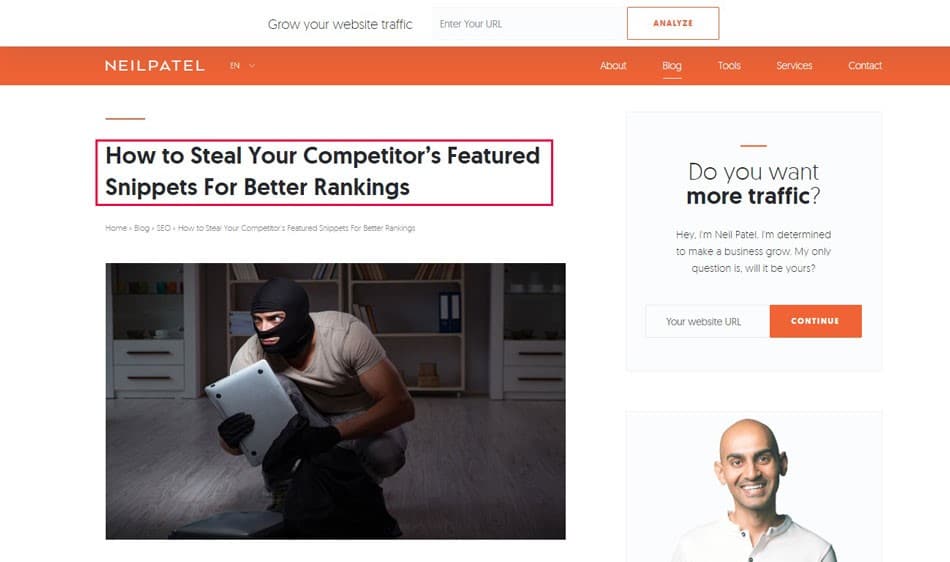 Nowadays, there are tons of headlines analyzer or generator tools to choose from. Great tools to help you include Topic Generator by HubSpot and Coschedule Headline Analyzer.
Final Thoughts
These are the eight important factors that play a big role in driving more website conversions. Make sure to always track and test these aspects on your site to entice people to follow the desired action.
Again, your visitors won't be able to help you meet your brand goals unless you convert them. Give them more reasons to be a part of your mailing list or buy from you. Good luck!
The following two tabs change content below.
Kanti Kashyap
Kanti Kashyap is a blogger and founder of
TheLifeTech.com
. She has an experience of 5+ years in digital marketing. She's is extremely passionate about spreading knowledge among people about blogging, SEO and link building.
Latest posts by Kanti Kashyap (see all)