In today's world, smartphones are, perhaps, a necessity and not a luxury anymore. Unsurprisingly, the feasible and handy phones have outnumbered desktops when it comes to online searching. Various statistics show ever-increasing use of mobile devices for searching for different content.
In a recent survey, Global Stats analyzed the worldwide market share of mobiles, desktop, and tablets. The results show that nearly 52% of searches come from mobile, 45% from desktops and only 4% from tablets. 
The data translates into the fact that your website has to be optimized for mobile phones. If that's not the case with your WordPress site, then you are likely to lose half of the online traffic worldwide.
Significance of Mobile SEO
WordPress is one of the best Content Management Systems (CMS) in the market. Certainly, it is an effective CMS for SEO and enhancing your search rankings. Perhaps, you have also built a WordPress site for your business.
Thanks to the worldwide increase in mobile usage, Google made some noteworthy changes and released Pigeon Update in 2015. The aim was to provide mobile-optimized websites for higher search rankings. In case you don't know, for determining a website's ranking in the search engine, Google has now shifted to Mobile-first indexing. 
If the mobile version of your WordPress site is poorly optimized, your site will have a low ranking in SERPs. So, the better your WordPress site is structured, the higher your search rankings; it is also essential for better usability.
Now that you know the importance of mobile optimization, let's find out how to audit your WordPress Mobile SEO.
5 Steps for Conducting a Mobile WordPress SEO Audit
#1.
Analyze the Traffic Trend
First things first, begin the Mobile SEO auditing process with a thorough analysis of your online traffic. Find out the user activity trends once they access the mobile version of your WordPress site. Focus on three main areas: (1) the traffic flow, (2) user's mobile searching activity, and (3) user's behaviour.
A probe into your site's mobile traffic gives you a clear insight; it tells you the exact numbers and source of the online traffic. So, before launching a mobile SEO audit, analyze the traffic trends with the help of Google Analytics. You have to follow three simple steps. 
Step 1: Login
Step 2: Click on the left-hand menu and select "Audience."
Step 3: Now, click on "Overview."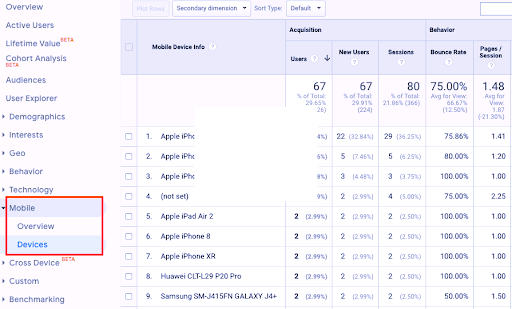 As the name suggests, "overview" will display the breakdown of your browsing population across the commonly used devices. For a more specific result, you may click on "Devices" under the left-hand navigation menu. Hence, you will get the breakdown by specific mobile devices, like the Galaxy or iPhone.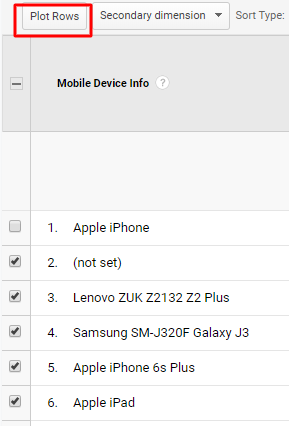 If most of your web traffic comes to your site following a mobile search, congratulations, you are on the right track. However, if the numbers tell a different story, then you have to make your WordPress site mobile-friendly. Use the data to optimize your site for different screen sizes and better user experience. 
#2.
Examine the Responsive Elements
The next important factor to examine for a mobile WordPress SEO audit is your site's design. For better performance, it is crucial to have a mobile-responsive design. No need to mention that the more your site is optimized, the better will be the user experience.
A website is considered mobile-responsive if it has an adjustable layout that fits any screen size. The good news is that developing a mobile-responsive WordPress site is quite simple. WordPress automatically aligns a website's element for a mobile version of the site.
There are various online tools, like Google Search Console, that can help you view how your site appears to the visitors. You may also conduct Google's Mobile-Friendly test for your website. Ideally, for optimized user experience, the content should be displayed only when it is needed.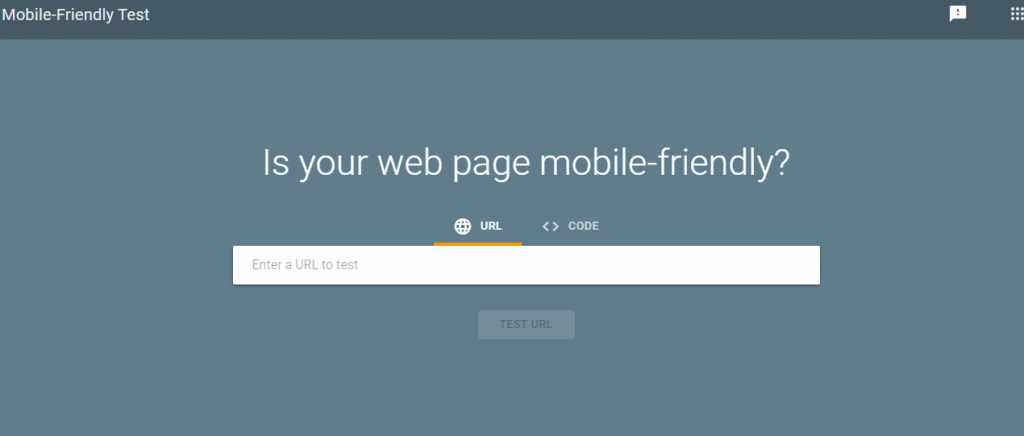 You may also conduct a simple test to find the responsiveness of your WordPress site. All you have to do is to open your site and resize your browser's window. If your site is mobile-friendly, the content will easily adjust to the screen size. Also, there will be no overlapping in different parts of the content.
#3.
Run Your Site through Google Search Console
As mentioned above, Google Search Console helps view how your site looks to the user. However, that's not the only advantage. With the new Google Search Console, you can detect and fix the visibility issue with a few taps. The software inspects all the pages of your WordPress site, and the content posted.
Google Console makes sure that each page is quick to load and response. It also checks that all content is adjustable and legible on small screens. Again, following some simple steps, you can audit your WordPress site for mobile-friendliness.
Log in to Google Search Console and navigate to the left-hand menu.

Click on "Mobile Usability."

On clicking the option, Google will display a list of "unfriendly" mobile pages and the errors. For a detailed view of the individual errors, scroll down each page. Google Search Console will give you recommendations to fix the errors.
Don't forget to press the "Validate Fix" button for updating the Search Console. Once you have fixed the errors, your site is ready to provide a better User Experience (UX).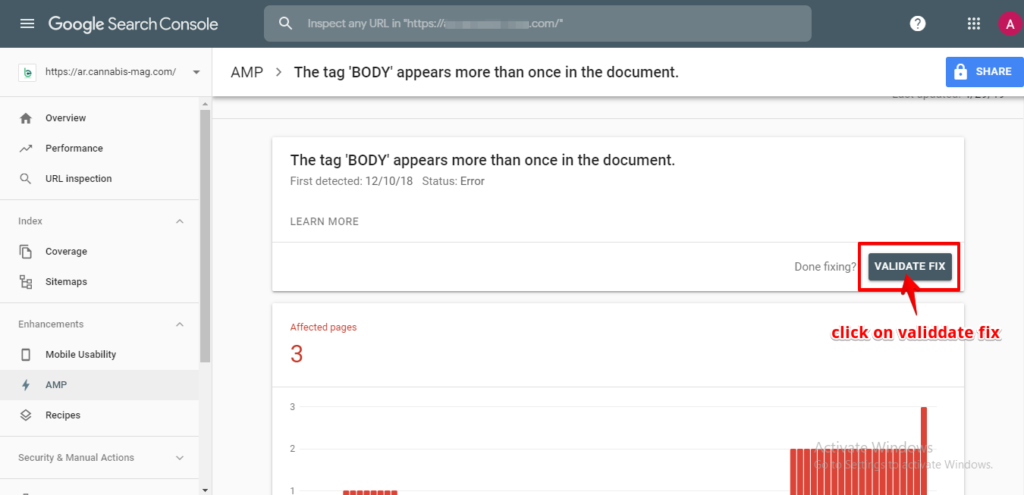 #4.
Keyword Optimization
While there are many factors for determining a page's ranking in SERPs, keyword optimization is crucial to Mobile WordPress SEO. It is the era of technology, and most of the search queries come from smartphones.
The searching behaviour of smartphone users is different from desktop or tablet users. Unlike desktop keywords, mobile browsers use shorter and easy-to-type keywords for searching. For instance, on a desktop, someone might search for "What Are the Best Restaurants in Albuquerque." On the other hand, the same query on a mobile might be "Best Restaurants Albuquerque." It is important to reassess your mobile SEO strategy by conducting mobile keyword research.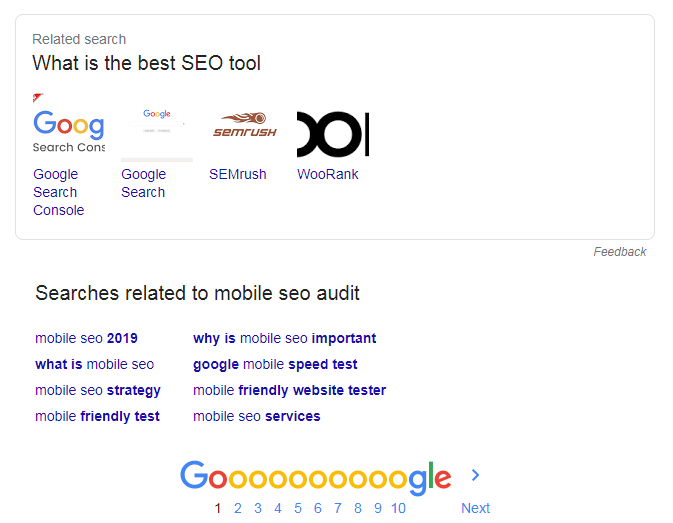 Find out the common keywords used by mobile users and the user's intention for using that word.

Create content tailored to the needs of the dominant user type.

Take care of the mobile-optimization for your content.

Use shorter keywords for Mobile WordPress. Keeping 2-3 words search queries is ideal for optimizing your page.



Voice search is a major non-text query method with multiple advantages. Optimize your WordPress site for voice search by posting content relevant to the search queries.
Don't overlook the local component. Due to convenience, users prefer to go with mobile queries. Take Google Maps, for instance. It is the easiest way to get to a location. Optimize your WordPress site by adding locally-focused Keywords. 
#5.
Boost the Speed of your Mobile WordPress
Convenience, speed, and accuracy are what attract online traffic. Perhaps, you might be surprised to know that half of the visitors abandon a site if the loading time exceeds three seconds. Google has set a benchmark for less than a half-second. On the other hand, eCommerce sites are expected to load in 2 seconds.
On average, a mobile device with a 4G connection takes 5.6 seconds to load a page. For better performance and optimizing your WordPress mobile site, make sure to boost its loading speed.  Otherwise, you'll lose hundreds of thousands of potential visitors. Focus on the speed; the faster your site opens the more traffic it will attract.
For years, speed has been one of the key determinants for page rankings across different industries. So, it does not matter for what purpose you have built a WordPress site; it has to be lightning-quick on smartphones.
You can speed up your Mobile WordPress by:
Reducing the Image size –

Remove the unnecessary content (images, graphics, and links) from your WordPress site. Don't use heavy images. However, you may post some images for a better outlook. Make sure to compress the size before posting without compromising much on the quality.

A good hosting solution –

Manage your Mobile WordPress site with an effective hosting provider. You will find many website hosting solutions with server infrastructure and in-paced caching that help boost the site's speed.

Optimizing your Site's Themes and Plugins –

Your website's performance may get affected by a bad-coded theme or plugins. You have to update your WordPress website's plugins, themes, and the core. If it does not work, then you will have to deactivate all the plugins on your staging site.

Final Thoughts
Mobile devices are everywhere, and the growing trend has led companies to strengthen their online presence. Last year, 40% of eCommerce purchases in the US came from mobile devices.  WordPress is one of the best content management systems on the market, and many people have built their websites on WordPress.
However, the websites that are poorly optimized and are not mobile-friendly fail to make it to the top of SERPs. Google has changed its policies, and to ensure a top place in the search engine results, make sure to launch a mobile WordPress SEO Audit.
The following two tabs change content below.
Natalia Diatko
Natalia Diatko is using advanced technologies. Finding new business tactics makes her feel happy. Finally, she highlights new trends. To read her latest posts, please follow her on LinkedIn and Twitter.
Latest posts by Natalia Diatko (see all)