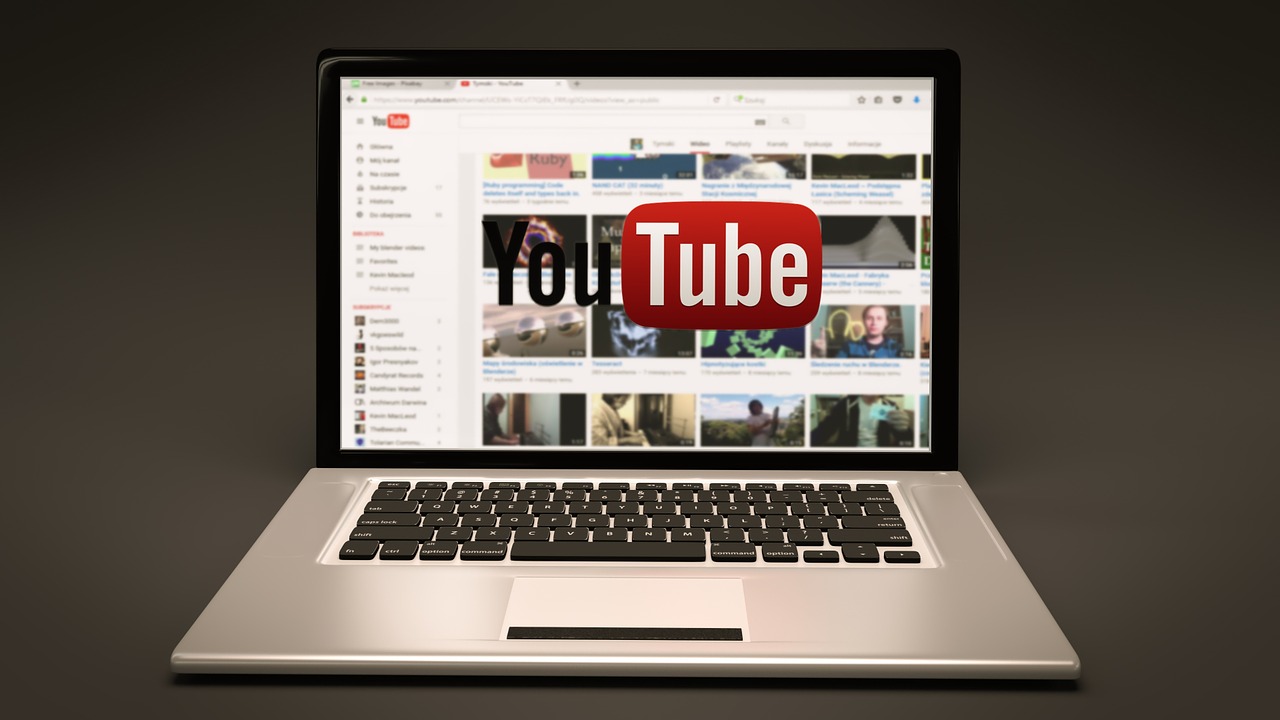 Okay, so you've created an AWESOME video that you've uploaded to YouTube. Problem is, traffic is down. No one seems to give a fig! 
This is where Youtube SEO comes in. YouTube is the world's second biggest search engine, while videos themselves will account for 80% of all search traffic by the end of 2019.
This is great news if your content marketing strategy already consists of the video content. Videos drive traffic to your website, boost your online visibility and help your marketing campaigns gain more traction, and in the result – bring in more sales. 
With stats like these, there's only one thing left for you to do: Rank your videos as highly as possible on YouTube.
Of course, it isn't easy. It doesn't matter how fabulous your video is, you've only done half the work so far. The next step is doing the right things on YouTube so that your video is visible to lots of the right people.
The good news is we've broken down what you need to do into small, actionable steps. Let's take a look at how to rank your videos on YouTube in 2019.
Do Your Keyword Research
Yup, you've already done your Google keyword research, and now it's time to do your YouTube keyword research! Fortunately, this isn't too difficult or time-consuming. And as with Google, you also should aim to optimize your videos for multiple keywords on Youtube. 
First, pop in a phrase related to your video into YouTube's search engine. The Suggest feature will then automatically suggest a bunch of related keywords.

It works exactly like Google Suggest, and all the keywords it suggests are used because these are terms your audience is searching for. Moreover, you don't need to pop them into your keyword planner tool to gauge their search volume. You already know they're popular because YouTube says so.
Another easy way to find keywords is to check on a rival video in your niche and steal theirs. Boom. (Naturally, you only want to pick the videos that have lots of views) 
Then there's your YouTube "Traffic Source: YouTube search" report. This is a report that shows you the keywords your audience is using to find your existing videos. You might already know a lot of these keywords, but there will definitely one or two new ones that you can start to implement.
Create and Publish a 'High Retention' Video
A high retention video is a video that's guaranteed to hook people so much that they pretty much watch until the end. Creating a high retention video isn't that difficult if you know your niche and your audience. If you know what problems they urgently need solving, you can create a video that keeps them watching right until the end.
Why is a high retention video so important for ranking highly on YouTube? Because – just like Google – YouTube is a search engine that's on the lookout for valuable content. The more valuable a piece of content is (in other words, the more useful it is to the end user), the higher it will rank. 
Watch time is key to rankings, and you need to be publishing more videos that are definitely going to keep people engaged. At this point, it's a good idea to take a look at your existing video content to find the types that have the most watch time. Then, create more of that type of content. 
Another good idea is to take a look at your rivals videos and click the 'Most Popular' button to see which ones perform the best. The bottom line is that your video must target a key problem your audience has in an interesting, engaging, unique and – where permissible – entertaining way.
Optimize The Video Itself
As long as your video looks amazing, it's time to upload it and optimise it for SEO on YouTube. Here's what you need to do in this regard:
Optimize Your Video Title
A good video title needs to contain at least 5 words, as this gives you enough room to squeeze in your main keyword without it looking too obvious. But it's a better idea to stretch your title out to around 10 words. Here's an example: 
"How to Get Started as a Freelancer In 2019" 
Optimize Your Video Description
A good description is meant to make it easier for YouTube, Google and your target audience understand your video. The more YouTube can understand it, the higher you'll rank.
So add your keyword as soon as possible, extend your description to 250 words (at least) and sprinkle your main keyword here and there. I recommend you add it in the first few words and then another 3 times.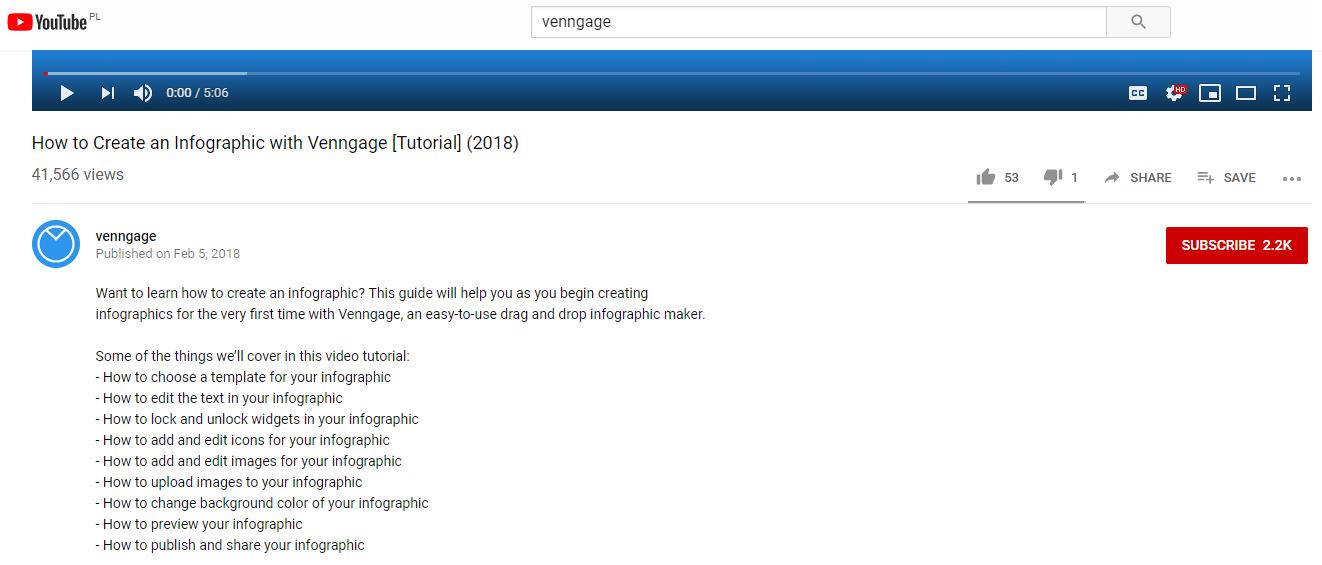 Actually, Say Your Keyword In Your Video. This one is more of a hack, but it's a super cool one. Because YouTube transcribes your videos, you'll help it to understand the context if you actually say your keyword out loud in your video.
Add a Strong Call to Action
The type of call to action you add to the end of your videos will dictate what your viewers do next. If you want to take them away from YouTube and send them to your website, you'll tell them to 'click the link.'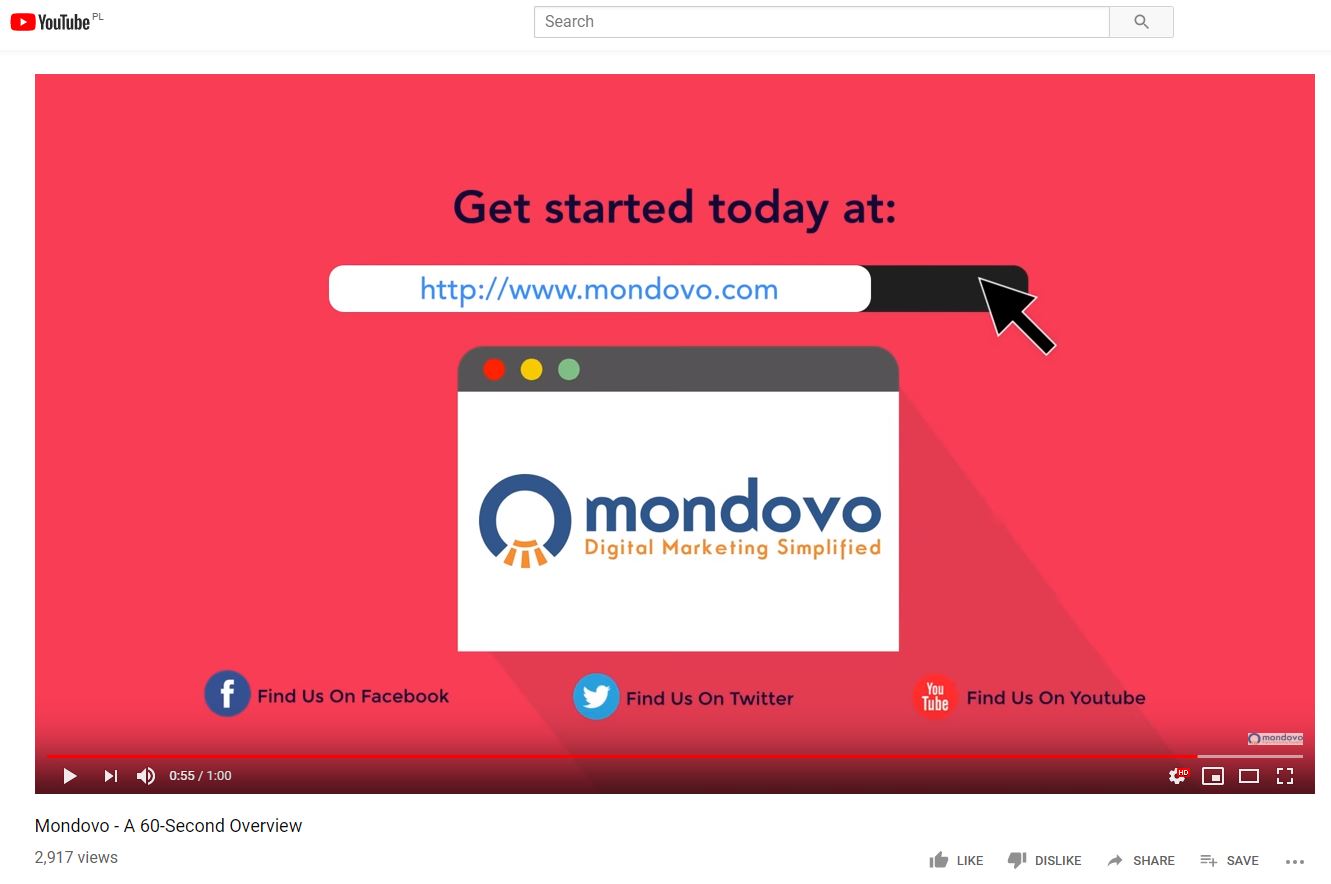 If you want them to subscribe, you'll tell them to 'hit the subscribe' button. Now, the exact type of call to action you add to the end of your videos is key because YouTube has a few really important ranking factors. And one of them is the number of subscribers you have. Here are some more:
Subscribes – Telling people to subscribe at the beginning and the end of the video can be huge. The more subscribers you have, the higher you'll rank

Video comments – Create an interesting video and then ask folk to comment!

Video shares – Asking people to share your video on social media is a fab idea because of social shares a massive ranking signal on YouTube

Click through rate – Yep, telling people to click the link and head over to your website works at improving your ranking because it's a metric that YouTube pays a lot of attention to. Put simply, it shows users that you've created an awesome video that probably deserves to rank higher
Promote Your YouTube Video
Making your video was only the beginning while optimizing it was the middle. What's going to tie everything together and help you turbocharge your rankings is the way you promote it.
Youtube is a unique channel, so the approach to your marketing promotion efforts should be carefully thought-through. And as with any other channel, there are the promotion practices we can highly recommend, and the Youtube marketing mistakes you should avoid at any cost. 
Promotion is the way you get more views. And the more views you have, the more engagement you'll have. And as we've already stated, more engagement equals more ranking.
Here are some tips to follow: 
Get Exposure On Quora

 
The popular Q&A site Quora is awesome driving traffic to your website and SEO. It's also a great place to add a link to your YouTube video (and also your website). All you need to do is get yourself an account and find questions that are related to your video. Then, answer them with as much depth and value as possible while linking out to your video. You could write something like "here's a video my team already made on the subject." 
Quora is all about value. The more value you give to the community, the more engagement your posts and thus videos will receive. 
Mail Your Video To Your Email List
Got an email list? If you haven't, you need to get one. Then, you can create an email centered entirely around your brand new video. Add it to your email signature, too.
Embed Your Video In a Blog Post
Topic clustering is awesome for SEO. While we're not going to go in-depth about it here (you can read all about it in the link), topic clustering lets you link to various pieces of your own content, which is great for SEO purposes. 
So what you can do is create a blog post that's related to your video, and then embed your video in the blog post.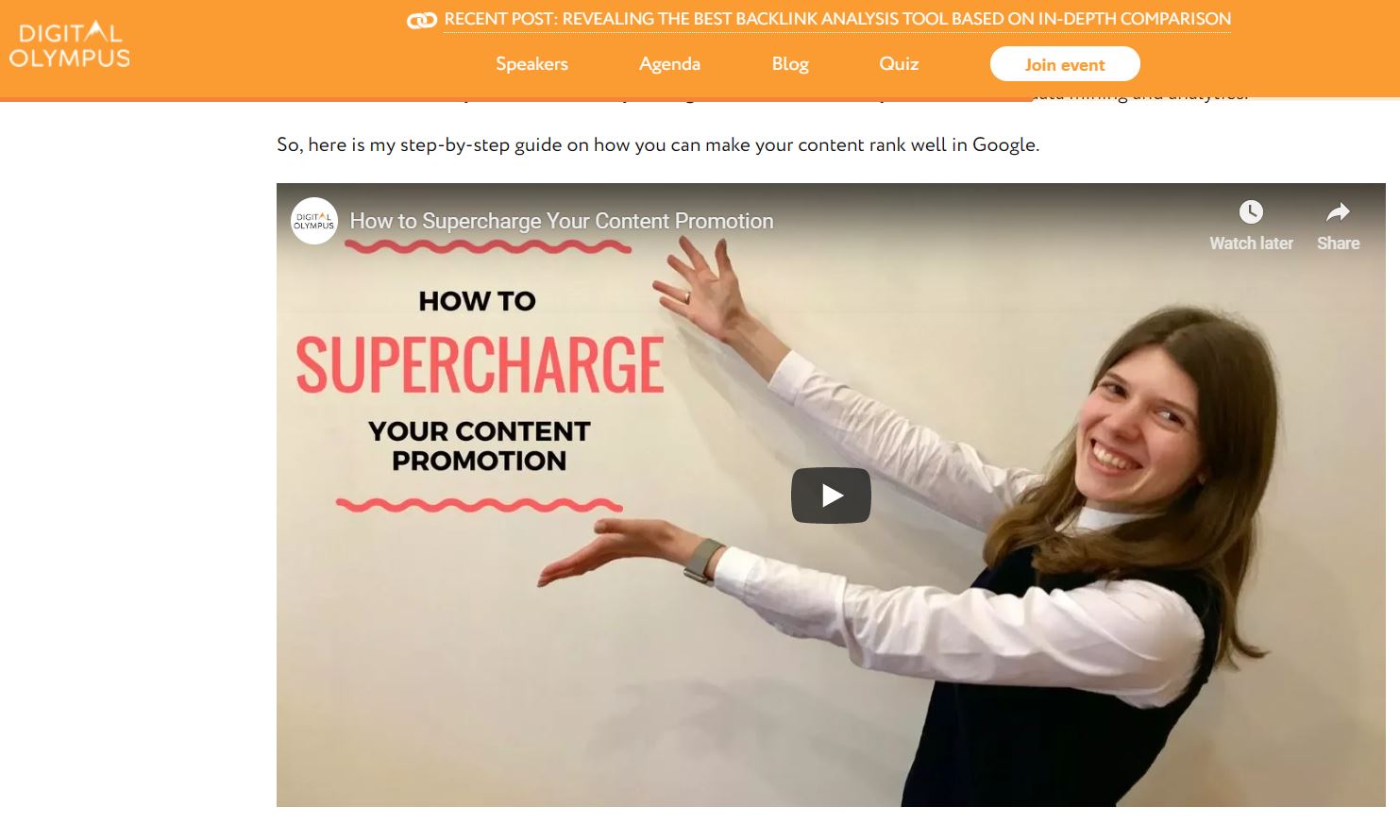 Pro tip: The video must be related to the blog post. If it isn't, your bounce rate will soar because people will wonder what the heck is happening. 
Conclusion
We hope this article has made things clearer for you about how to rank on YouTube. As you can see, there's no reason why optimizing your videos for SEO has to take all the fun out of making a video in the first place. Ranking higher is just a case of doing a few simple things consistently so that your traffic, views, and sales all improve.
The following two tabs change content below.
Aljaz Fajmut
Aljaz Fajmut is an internet entrepreneur and founder of
Nightwatch
— a search visibility tool of the next generation.
Latest posts by Aljaz Fajmut (see all)