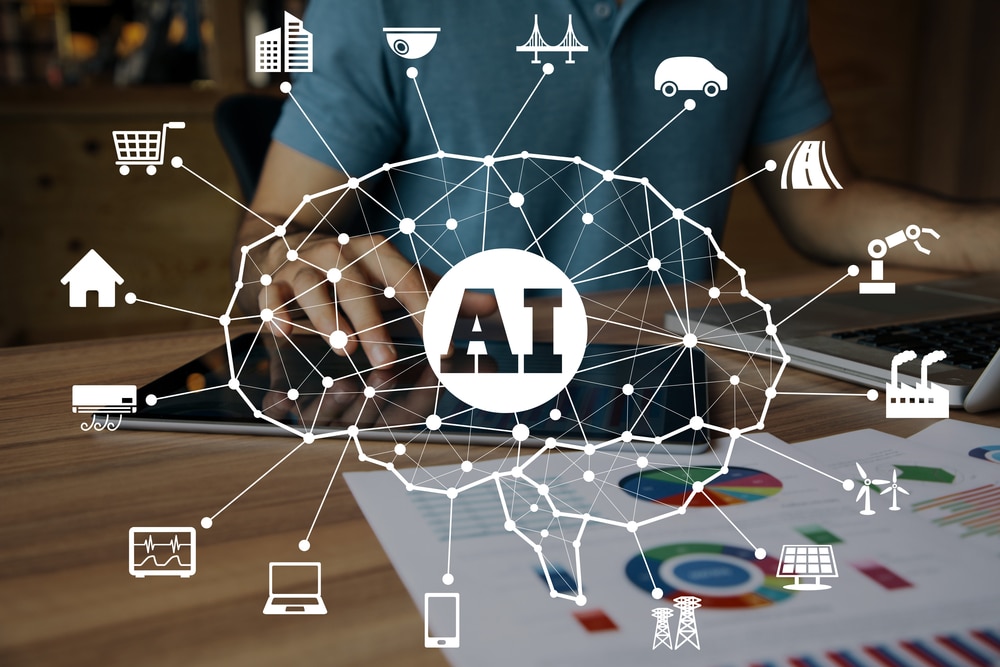 For the past few years, the world has been actively discussing and gaining an increasing interest in artificial intelligence. The technology has made the world evolve into an era where many of the activities and tasks we used to conduct manually on a daily basis, are now performed by computer programs without any input from any user.
Artificial intelligence is being integrated into many departments of human life, and also in the business world. The technology is being used in many different ways to provide companies and website owners with a method for improving their general operations by offering an opportunity to automate certain tasks; thus leading to a reduced need for physical labor, a faster turnaround time for business operations, and a significant reduction in the costs involved in keeping a business running and successful.
Social media marketing is a particular department where artificial intelligence is becoming more useful in the modern day, with quite a few tools on the market already that utilize artificial intelligence to drive marketing efforts on social media networks.
In this article, we'll consider how social media marketing can be improved and become more effective through the implementation of artificial intelligence, and we'll take a look at things you can do to ensure you take full advantage of artificial intelligence to achieve better results.
How is AI Changing Social Media Marketing?
Social media platforms have grown considerably over just a few years.
Today, Facebook has over two billion users who log in on a daily basis. Twitter now has more than 330 million users who are frequently active on the social network. Instagram, SnapChat, LinkedIn and other social networks are also making waves, with millions of people using these networks on a daily basis.
Businesses that are not yet taking advantage of social platforms are surely missing out. Some businesses, however, utilize social media networking without any significant results. The problem here is often that companies are not using the right strategies to help them reach a wider audience and truly take advantage of what social media platforms are able to offer their brands.
Artificial intelligence has now become an important part of social media networks – both for the network itself and for the businesses who are accessing the particular tools made available on the platform to help brands grow and expose their products and services to a target audience that is active on the platform. Artificial intelligence is used in different ways to make social media networks more powerful and useful.
Facebook, for example, founded an entire research laboratory in Montreal to solely focus on advancing artificial intelligence to provide a better platform to their users. The laboratory was named Facebook Artificial Intelligence Research, or FAIR for short. Over 100 different scientists have been employed at FAIR and the organization has expanded into multiple locations, including Paris, Menlo Park and New York. Google also invested almost $5 million in 2016 to fund research into artificial intelligence, while Microsoft is also pouring money into artificial intelligence.
Technologies such as Deep Learning now allows the platforms on which Facebook and other social networks are built on to learn through monitoring the activities of the active users on the network. By monitoring the uploaded images, videos, text, and other media published on Facebook, their artificial intelligence technology eventually learns to associate certain words with certain objects – without being explicitly told through human input.
The Deep Learning technology would allow the Facebook platform to identify when a dolphin is found in a photo uploaded, or perhaps when a specific individual is present in a photo. This is only one example of how artificial intelligence is making social media networks more advanced than ever before.
How Can You Take Advantage Of AI In Your Social Media Marketing Campaign?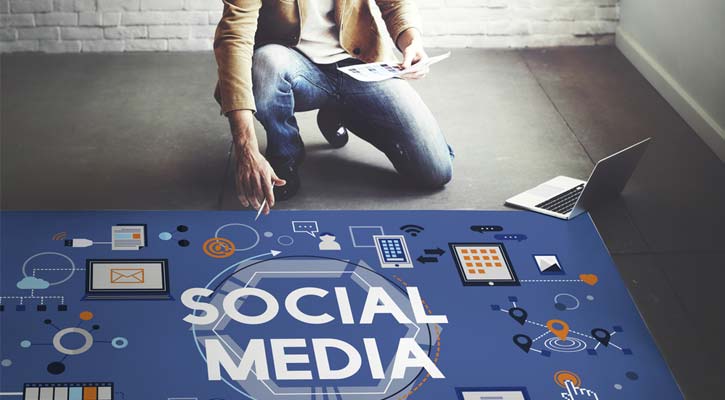 Realizing just how much of a vital role artificial intelligence technologies are playing in social media platforms today should help you identify that this also means there are more opportunities to help you expose your brand, expand your pages, drive more traffic back to your website, and boost your business. While artificial intelligence technologies are still being actively researched, current advancements have allowed companies to create tools and software solutions that are capable of delivering futuristic features today.
Let's take a look at some of the most important types of artificial intelligence tools that you should consider taking advantage of if you truly wish to make the most out of your presence on social media platforms.
Start Using Chatbots
Customer service plays a significantly important role in the overall success and authority of a business and can contribute toward a better level of trustworthiness. However, it's a cost- and resource-intensive process, which has now been revolutionized by the advent of chatbots.
However, it should be noted that there are many different types of chatbots and not all of them are equipped with artificial intelligence technology. Using a chatbot with this technology can yield many advantages for your business. Your customers will be able to talk to a virtual assistant on your Facebook page, for example, without any customer support agent having to sit in front of a computer and answer the questions asked by the customer. The artificial intelligent technology can be configured to know everything about your business; thus providing the chatbot the ability to automatically answer virtually any question.
Utilize AI-Enabled Advertising Platforms
Advertising is an integral part of marketing, and there are many options available for companies who wish to promote their products and services online. While Google AdWords still remains one of the most popular options, the platform is becoming more expensive due to an increase in the level of competition. Many social media platforms offer advertising opportunities that can help brands reach millions of users at a fraction of the what they would spend on Google AdWords.
Facebook Ads is certainly the most popular option when it comes to social media advertising (the average Facebook user clicks on 11 ads every month), and even this platform is now utilizing artificial intelligence to determine who the best target audience would be for a particular ad.  Once the Facebook Ads platform has analyzed an ad, it will provide suggestions about targeting options to help the business owner reach an audience that would be most interested in what they are promoting.
Let AI Create And Suggest Content For You
Another important way artificial intelligence can now be utilized to deliver a more effective approach to social media marketing is through automatically suggesting content that would perform better.
There are numerous tools that can be utilized for this purpose. These tools usually monitor your social media account in order to learn more about your brand and determine the type of content your target audience is engaging the most with. The tools look at some of the most trending and popular posts in your niche and suggest that you share content based on those topics on your page.
Additionally, some of the latest artificial intelligence tools allow you to get relevant, high-quality and engaging content created for you, and automatically publish it on your social media walls – without requiring interaction from your side.
Conclusion
An effective social media marketing strategy can yield great benefits for a company's success on the internet. And with artificial intelligence technology evolving at such a rapid rate, social media marketing can now also be made more powerful by utilizing the tools that leverage AI to deliver compelling results in terms of brand presence and customer exposure.
The following two tabs change content below.
Stevan McGrath
Technology enthusiast | Digital Marketing Expert | Freelance technology
Stevan Mcgrath is a digital marketing professional who possesses expertise in brand design and development. Stevan is passionate about utilizing his diverse skill sets for new and innovative online marketing strategies. He has worked as a freelancer and a contributor to
ProvenSEO
. Despite having a wide influential reach, he seeks client satisfaction as his topmost priority. He also writes blog posts on recent digital marketing trends.
Latest posts by Stevan McGrath (see all)