When you want your website to make it to the top page results something that you cannot afford to skip is internal linking. Internal linking has been important to Google from the day it came into existence. It is perhaps an important SEO factor after quality content.
What is Internal Linking?
As can be guessed from the name, internal linking creates links between pages on a domain. Internal linking is nothing but a type of hyperlink that not only forms a bridge between different pages on a website but also provides an ease of navigation to the visitors.
Internal links are a vital aspect of SEO. Without it, your website won't secure the desired ranking.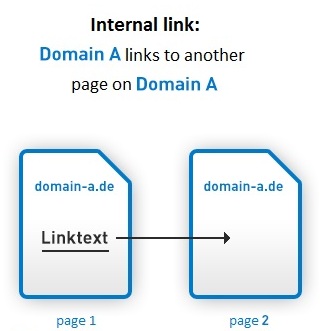 Also, internal links indirectly help search engines like Google to understand which pages carry more weight and authority among the web pages.
Internal links are different from backlinks. The basic difference is that while internal link connects different pages of the same website, backlink connects two different websites.
Internal links also cannot make a direct impact on Google's search engine like backlinks do. However, it doesn't mean they are not important for ranking.
Internal links affect Google or other search engines indirectly. They also play a role in increasing the backlink authority. Internal linking is extremely helpful in ranking newly published posts or pages. When you publish a new post they do not possess any authority.
However, through internal linking, you can transfer the existing page authority of the website to the newly published posts.
In this way, you can allow a much faster indexing of the new post.