Where's your phone right now? Do you know?
Of course, you do. If you're like 91% of adults in America, you keep your mobile phone within reach at all times. That's why Short Message Service (SMS) marketing is so incredibly useful. Your audience is literally within arm's reach at any given moment.
That's what makes SMS marketing one of our favorite tools at Performance Marketer.
It's predicted that, in 2017, more than 4.7 billion people will have a cell phone. With 2/3 of the world's population carrying around a mobile device, you can't afford to neglect SMS marketing's tremendous potential to impact your business.
As with any other marketing channel, SMS has its cautions and limitations. For one thing, it's heavily regulated. You can land yourself in some serious trouble if you step out of line. Nevertheless, the benefits of SMS are far too great to continue sitting on the sidelines.
With that said, keep reading to learn all about how you can add this under-utilized marketing channel to your current slate of campaigns.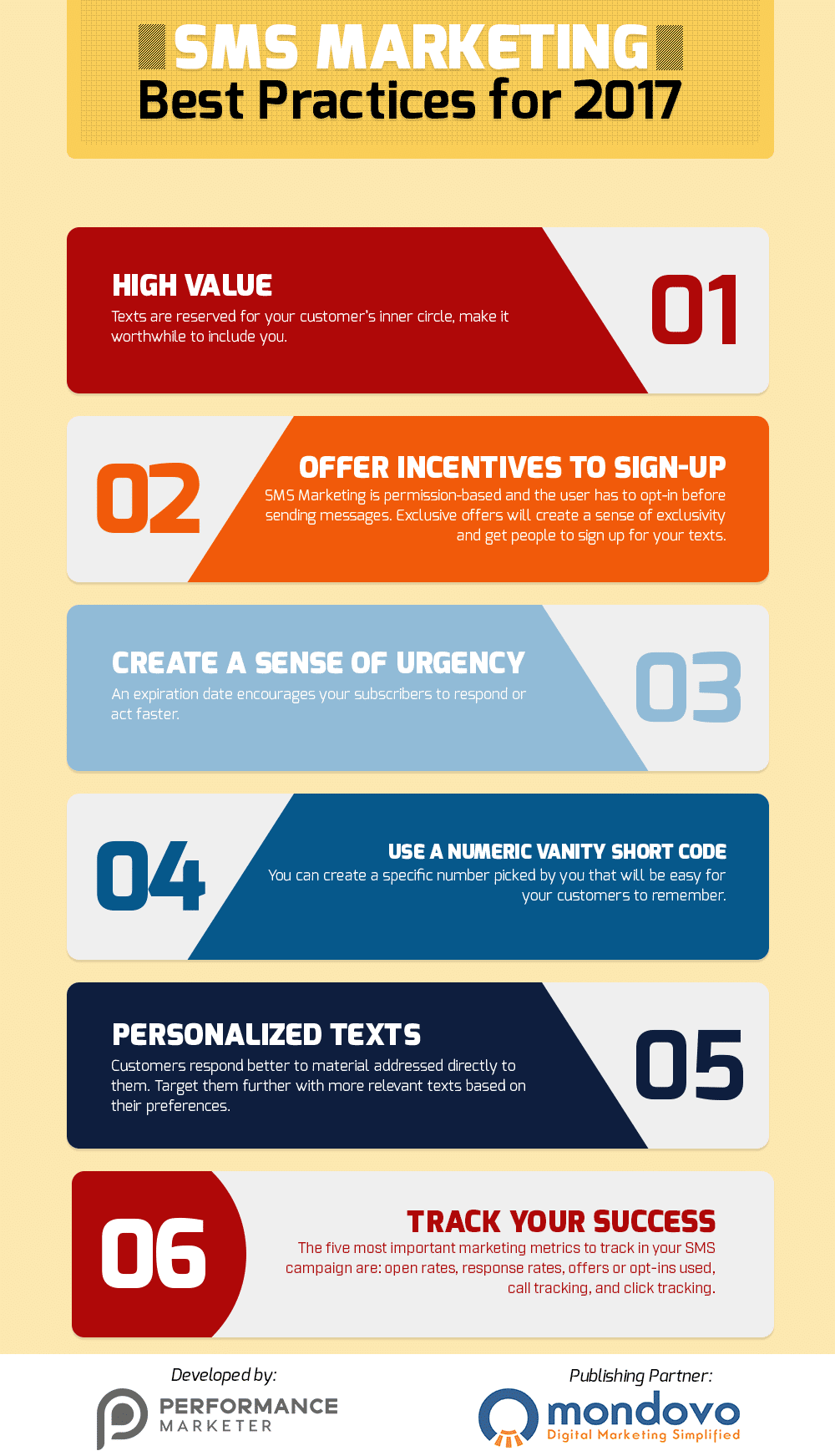 1. Make Sure Your SMS Messages are High Value
Text messaging is an incredibly personal medium. We only give our cell numbers out to a limited circle of people. Even then, we expect only a small number of those people to text us.
That means, at a minimum, you need to know exactly who your audience is and what they expect from your text messaging. An unwanted and/or irrelevant text message from you can be about as creepy as that guy on the subway with no concept of personal space.
Instances to Use SMS Marketing: