Years ago, infographics for SEO were all the rage as they were considered a smart choice for blog posts and online articles. These days the hype seems to have reduced. But don't confuse that for a reduction in the infographic's relevance, especially as it relates to SEO.
This report says infographic content is 30 times more likely to be read than other types of content. That means that if you have an infographic on your site, the chances of people staying will increase. A study found that there's a correlation between dwell time or the time a visitor spends on a page before returning to SERPs, and Google rankings.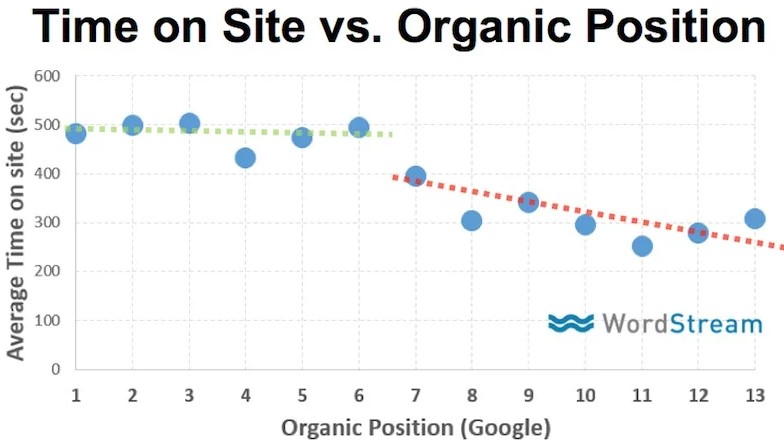 We also can't ignore the fact that infographics are a magnet for high-value backlinks. Backlinks are one of Google's important ranking factors. If you have many authority websites linking to your infographic on your site, you can boost your SEO ranking. This is why most eCommerce and SaaS link-building strategies include the creation of these linkable assets.
All this to say, your brand still needs infographics. But they should be created the right way for you to reap these SEO benefits, of course. So, here are three tips to follow when writing copy for your infographic for SEO:
Tap into the Audience Need
It doesn't matter if the site for your infographic has a quirky feel for millennials or a serious web design for manufacturers. Before creating infographics copy, you need to figure out what your audience needs. If you don't know your audience, you'll end up creating copy that doesn't serve its purpose. By that, I mean your copy just ends up confusing readers, rendering the infographic useless when it comes to boosting your SEO.
So, how do you tap into the audience's needs in the first place?
Create an audience persona before crafting that copy. An audience persona is a fictional character that represents the people you'd like to attract. It points out your audience's needs, wants, and pain points. With your audience persona, you can understand the topics to address in your infographics copy.
Here's an example of an audience persona.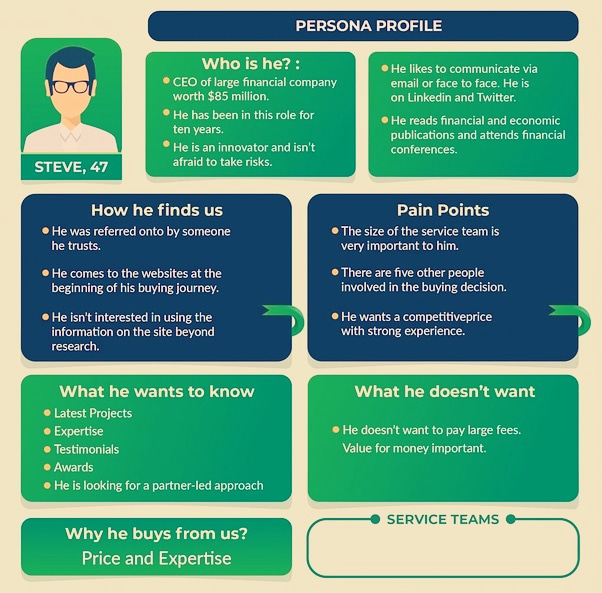 To generate the data for your audience persona, you can ask your target audience themselves via surveys or check out their behavior using analytics tools. What pages on your site do they go to? Which types of content do they like?
The more detailed your audience persona is, the better.