We're in the midst of a consumer trust crisis. Between data hacks and manipulative advertising, mistakes on the parts of businesses have left consumers reluctant to trust. In the eyes of many, businesses are out to make money at the expense of their customers' faith and safety. 
According to research by Salesforce, roughly 59 percent of customers believe their personal information is vulnerable to security breaches, and about 54 percent don't believe that companies have their best interests at heart. That said, trust in businesses these days is lower than ever before. 
Businesses aren't the only ones losing consumers' faith. Marketers, social media stars, and bloggers aren't always trusted, either. In general, the public is turning to friends and family above all else in an effort to seek out recommendations they can truly trust.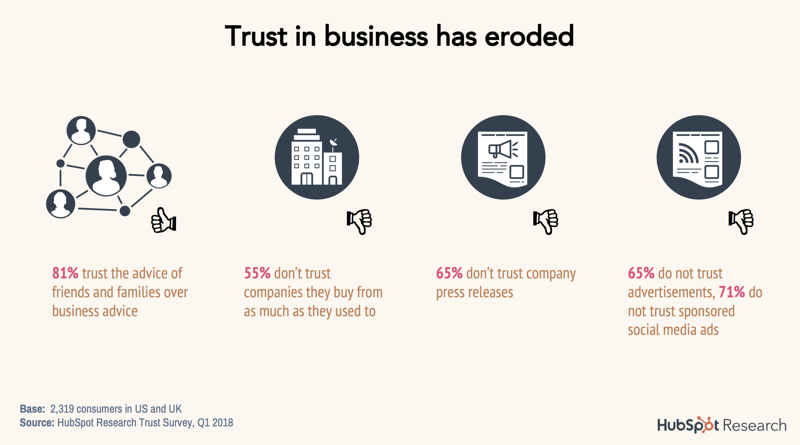 The question is, how can we, as brands, build relationships with consumers who have lost all faith in marketing? The answer lies in becoming a transparent, authentic company. Here's how you can do it.