Automating certain aspects of your business can save your company a whole lot of time and money. At the same time, sacrificing customer service can be highly detrimental to your brand. If you want to take advantage of today's AI technology, it's critical that you find that balance. A live chat software will help you do just that.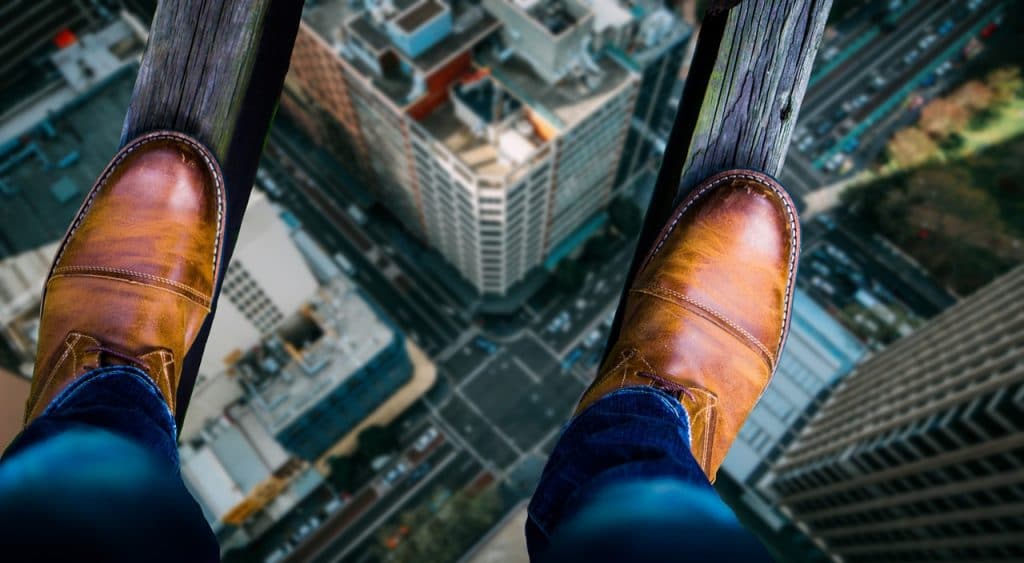 Today's consumers still want that personal touch that only a human can provide. Yes, people are shopping online much more frequently, and that's not going to change. However, the vast online market has made shoppers realize that they have plenty of options out there. That means you need to go above and beyond to stand out from the herd if you want to stay competitive.
Combining today's automation options such as analytical and live chat software with person-to-person customer support lets you provide the best of both worlds, for your company and for your customers.
Let's take an in-depth look on how you can balance personalized customer service and automation successfully.
First, we'll start with ways to implement automation without driving customers away. Then, we'll discuss ways to improve your overall person-to-person customer service so you can preserve (and even enhance) your company's reputation, in spite of the automation.
A. How to Use Automation without Causing Customer Frustration?
1. Utilize a Live Chat Software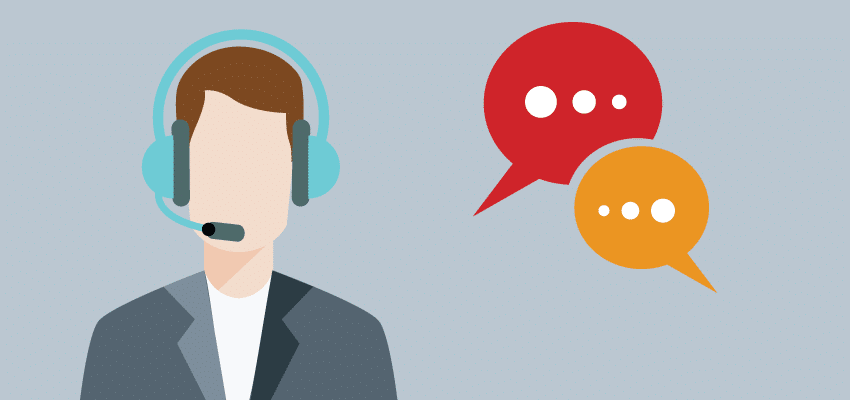 Today's customers expect fast answers, and if they don't get them, they're going to move right along to the next store. Unfortunately, it's not always economical or even feasible to provide 24/7 customer support. That's where a modern live chat software comes in. These days, many shoppers prefer to speak with a representative online, rather than making a phone call or waiting for an email response. It makes sense, as chatting through the website is fast, convenient, and easy.
These days, many shoppers prefer to speak with a representative online, rather than making a phone call or waiting for an email response. It makes sense, as chatting through the website is fast, convenient, and easy.
Not all live chat software is the same, but if you use the right one, you can create an incredibly effective blend of human and virtual customer service all performed via chat. You can use a virtual representative that has access to a database of pertinent answers to common questions. The customer is able to receive a fast answer, leaving them satisfied and ready to check out.
The live chat software you choose should also include options for human-to-human support. After all, some questions are going to be specific to the person asking, and you may not have an answer readily available in your database.
Additionally, your live chat software should also be able to offer assistance to shoppers. Let's take a look at a simple example:
After a visitor has been on your website for a certain amount of time, you can have your virtual representative offer assistance: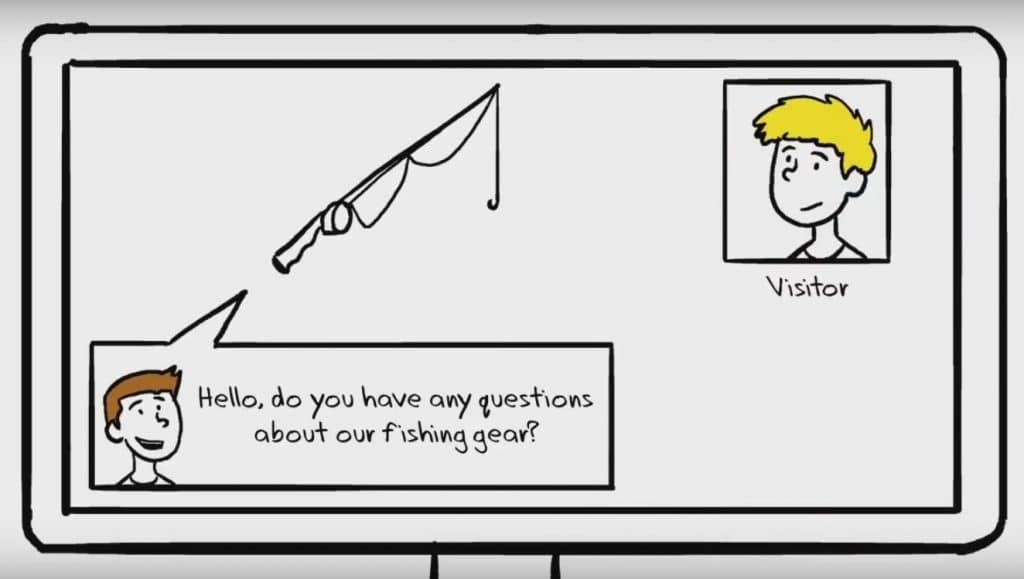 From there, the representative can provide relevant information that entices the potential buyer: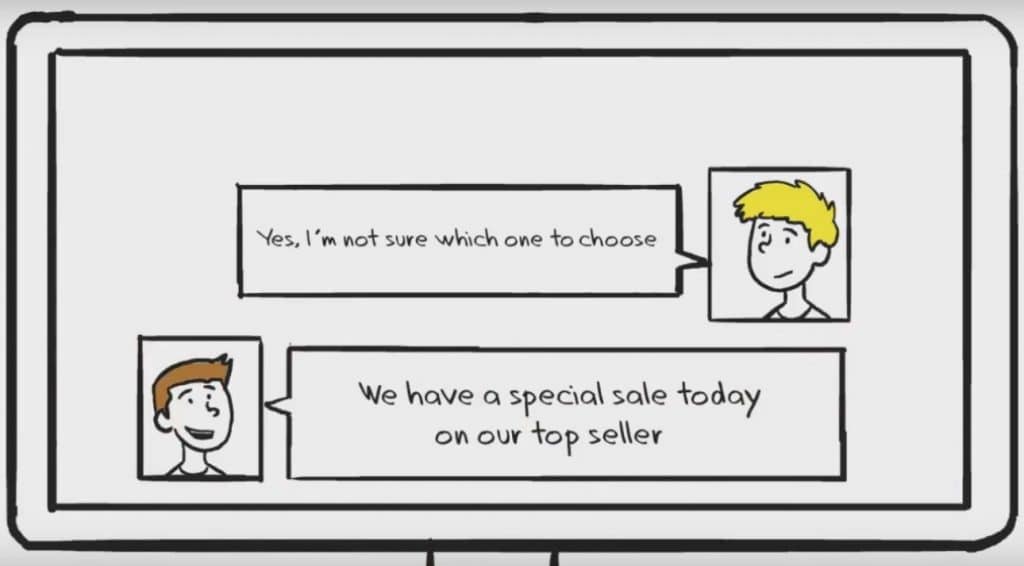 From there, the representative facilitates a fast and easy purchase, saving the customer time and ensuring a successful sale.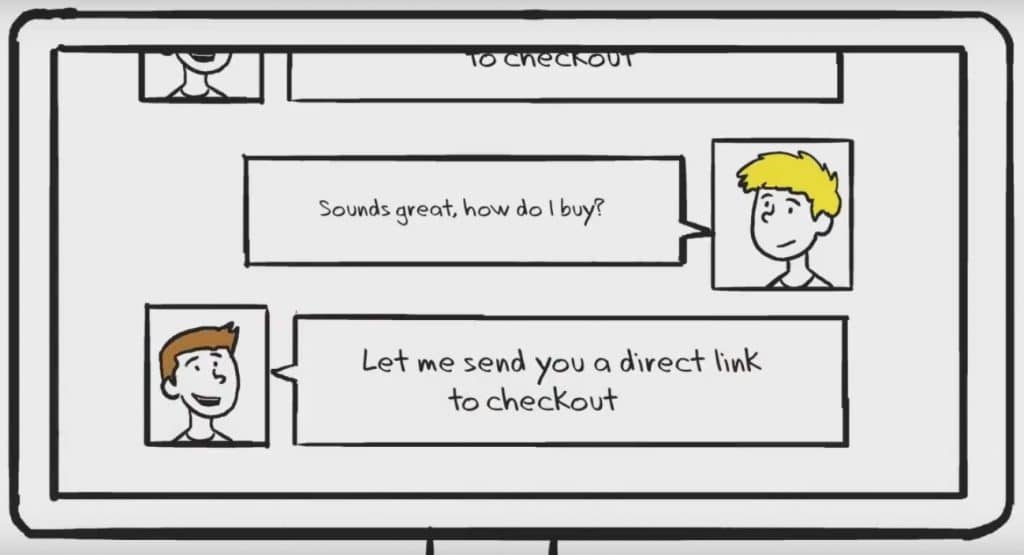 2. Create Personalization by Leveraging Automated Data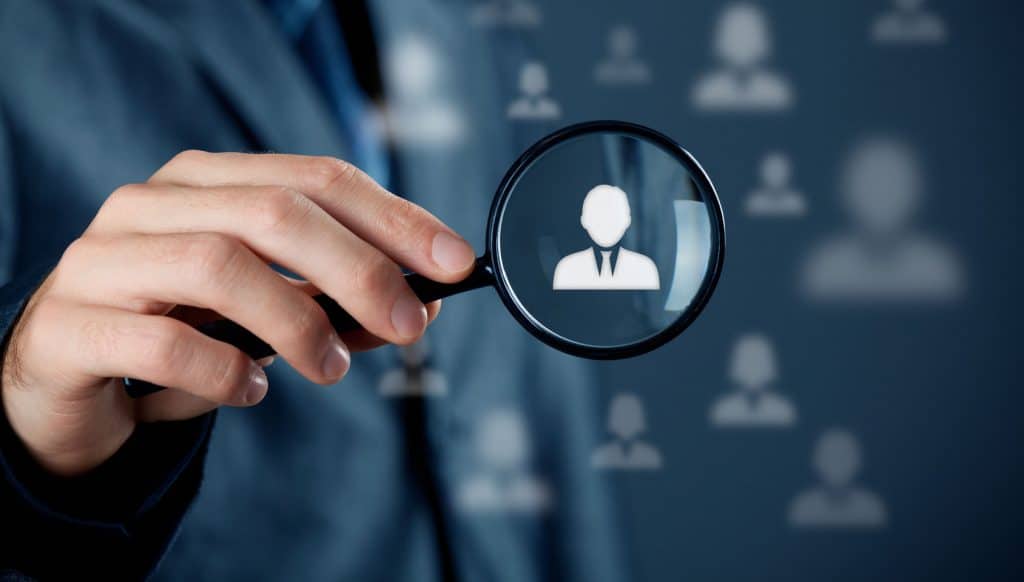 Automation can empower your team to provide better customer service. Using an analytical software to collect data on your visitors and customers is an excellent way to improve your reach, as well as how you reach people.
You can optimize your website to collect data that gives your agents information to work with, allowing them to provide a custom-tailored shopping experience for your customers.
Here are some of the following types of information you can use to your advantage:
Purchasing history
Location
Age
Gender
Search Behaviour
Past purchasing habits
Equipped with this data and an efficient live chat software, your customer service representatives can hone in on the needs and desires of potential customers, increasing conversions and fostering long-term loyalty.
3. Post-Purchase Automated Emails
Consumers today want to be reassured that they made the right decision after placing an order. One of the easiest ways to ease their worries is to set up an automated email that immediately sends a confirmation number, shipping information, and any other relevant information.
This fast response goes a long way in giving your customer confidence that their order has been received without any issues and that it will be processed in a timely manner.
B. Incorporating the Human Element with Automation
1. Be Proactive on Social Media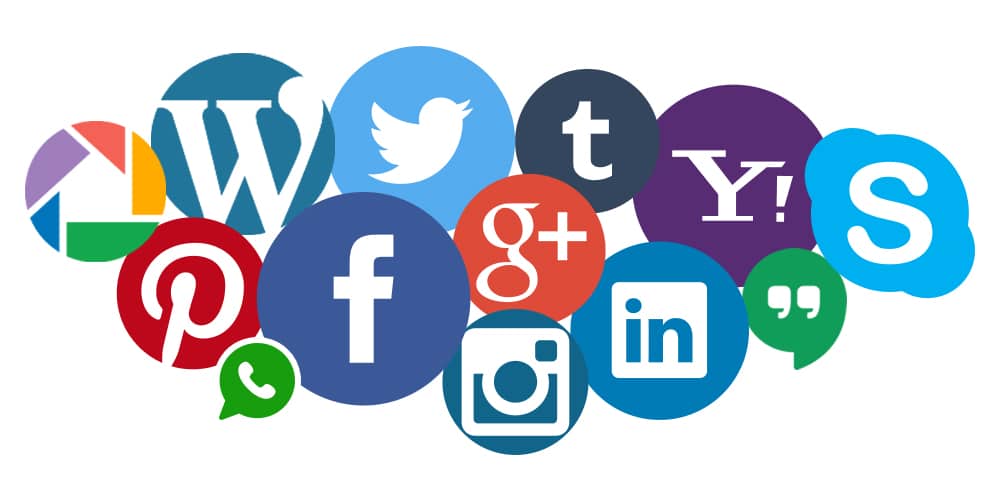 While it may be tempting to have an automated live chat software cover all of your customer support requirements, it's just not going to work. That said, you can use virtual representatives to handle a significant percentage of your customer service needs, as long as you still engage with your customers on a human level.
To put it simply, you don't want your customers to view your company as a bunch of robots.
Social media lets you show the world that your company is run by real people. Having a social media professional running all of the major social media accounts goes a long way in giving people a positive view of your brand.
For example, when someone asks a question on your Facebook page, respond to them personally, by name. Not only will that one customer be impressed, but every other person who sees the interaction will take note. You can also improve your brand by tweeting and posting on Instagram regularly.
When people see that your company is actively engaging with people on a human-to-human level, they're not going to be nearly as turned off by an automated customer service. As long as they know that there's a human behind the controls somewhere, they're going to shop with peace of mind.
2. Be Available When Necessary
If someone doesn't get the answer they need from a live chat software, you or your staff members need to be ready to pick up the slack. Even if you don't offer 24/7 support, providing a phone number and email address where people can reach you instils confidence.
On your website, you should make it clear that customer service is your highest priority. Give visitors a timeframe of when they can expect a response, as well as hours when they can reach a live person via telephone.
Your live chat software sifts out the people who don't really need personalized service. The customers who are left genuinely need to speak with a qualified agent. Your goal isn't to eliminate human customer service; it's to reduce the unnecessary interactions that take up valuable time.
3. Reach Out to Your Audience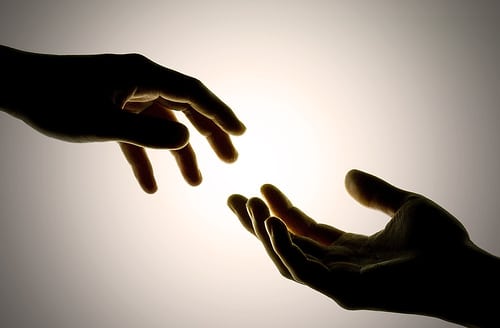 Robots don't take criticism very well – or at all for that matter. One easy way to reassure your customer base is to ask for their opinions and suggestions. Not only will you receive incredibly valuable information on how to provide a more satisfactory overall experience, but you'll be showing your audience that you genuinely care which further helps in building your audiences' trust.
AI does what it's programmed to do – no more and no less. Human beings actively seek new ways to improve, as well as ways to rectify mistakes. Sometimes a simple post such as, "How are we doing? Let us know in the comments." is all it takes to remind the world that your company is made up of real people.
4. Blend the New with the Old
Sometimes the classics are classics for a reason. Using the latest technology can definitely give you an advantage over your competition, but it can damage your company if you're not careful. Try to recognize what makes your company special, and preserve those aspects.
Yes, a live chat software can be a wonderful way to save time and money. But if you're not careful, you could lose the portion of your customer base that shopped with you strictly because they loved being able to connect with a person.
Use automation technology to supplement your current business model – not to overhaul it entirely. There's nothing wrong with changing, as long as you're not isolating your audience.
Getting Started
The first step is to identify what aspects of your company don't require a human touch and fill those holes. For instance, you definitely don't need a dedicated employee to send out tracking information after every order. There is absolutely no reason why you shouldn't automate that step of the ordering process.
Once you've identified the aspects of your business that can be streamlined with a live chat software and other automation options, do some research. It's critical that you use the right managed IT services in Charlotte for your company's specific needs.
In closing, always remember that the customer comes first. Don't let the convenience of automation taint the organic person-to-person experience. After all, anyone can sell a product or service. It's that special personalized touch that makes people want to come back again and again.
The following two tabs change content below.
Markus Pinzon
Markus Pinzon is a business consultant who focuses on technology for startups and small companies. He is passionate about helping companies to boost their customer base and overall bottom line with live chat software and other automation methods.
Latest posts by Markus Pinzon (see all)