"Running a startup is easy," said no entrepreneur ever.
Got a great product and a potential unicorn? Perfect, but is everyone around chatting about it? Unless they are, having a great product isn't all that helpful for bringing those dollars in.
"Generating relevant traffic and leads are the top marketing challenges for a business," says a report by Hubspot, Litmus, and Wistia.
To keep your pipeline populated, you need to spark some chatter around your product or service. Your perfect weapon to get the buzz on? Social media.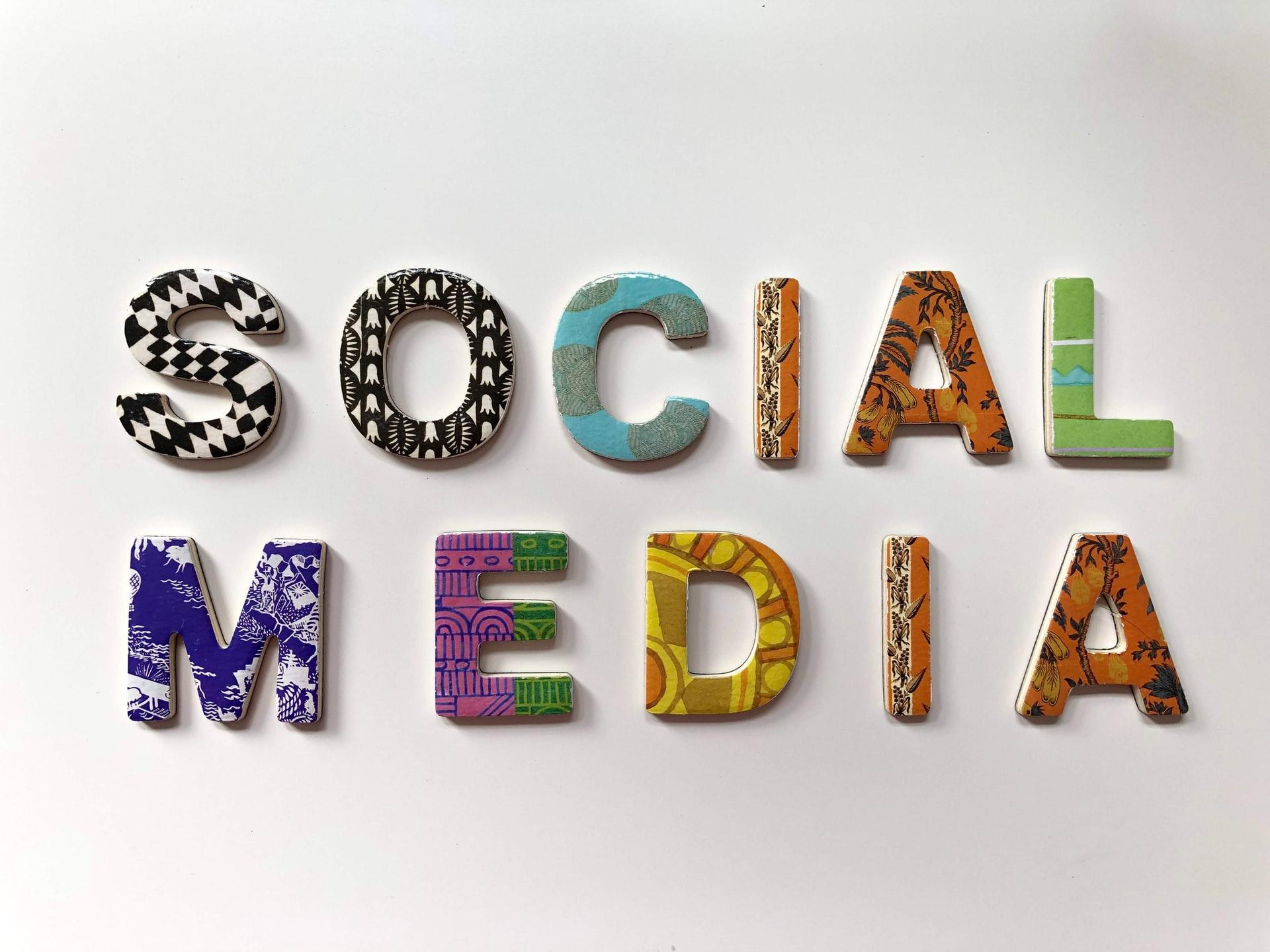 Social media is mission-critical for your early-stage startup, so you need to get laser-sharp clarity on your overall marketing strategy. Working on social media without documenting your marketing plan is walking with a blindfold on. If you need some capital to invest in your new business, consider this easy option giving loans for bad credit records.
So, start by creating a marketing playbook. A playbook is a marketing asset that anyone from your team can just pick up and start using. If you don't know where to start with your marketing playbook, there are plenty of resources online like this Playbook for SaaS Marketing or The Startup Growth playbook.
Once you've created your marketing playbook, you're ready to accelerate your brand on social media. And this is where social media tools can help you.
5 Best Social Media Tools for Early-Stage Startups
When you start getting your hands dirty with social media, you realize that you need to spend more than just a few minutes every day to get the job done.
Give startup marketers 36 hours in a day, and they still won't have a minute to spare. A full plate warrants not only streamlining the processes, but also using tools that can get things done faster.
That's exactly what you'll have equipped yourself with by the time you finish reading this article.
UNUM
Social media posts that contain images "had an amazing 2.3x more engagement than those without," says Buzzsumo.
Empirically, you have the option to increase engagement for your social media posts simply by adding a compelling image.
But wait, there's a caveat. All social media platforms prescribe a different aspect ratio for images. If you use a different aspect ratio, your image will be automatically stretched or cropped. The aspect ratios are also subject to change, so you'll need to stay updated with social media image sizes.
Or… you could just use UNUM.
UNUM (specifically, UNUM Design) is a graphic designing platform that has both, free and paid plans. It has templates for all popular social media images. All you need to do is select a relevant template and let your creative juices take over.
For instance, say you want to create an image for a Facebook story. You simply go to your UNUM dashboard, select the template for a Facebook story, and start designing.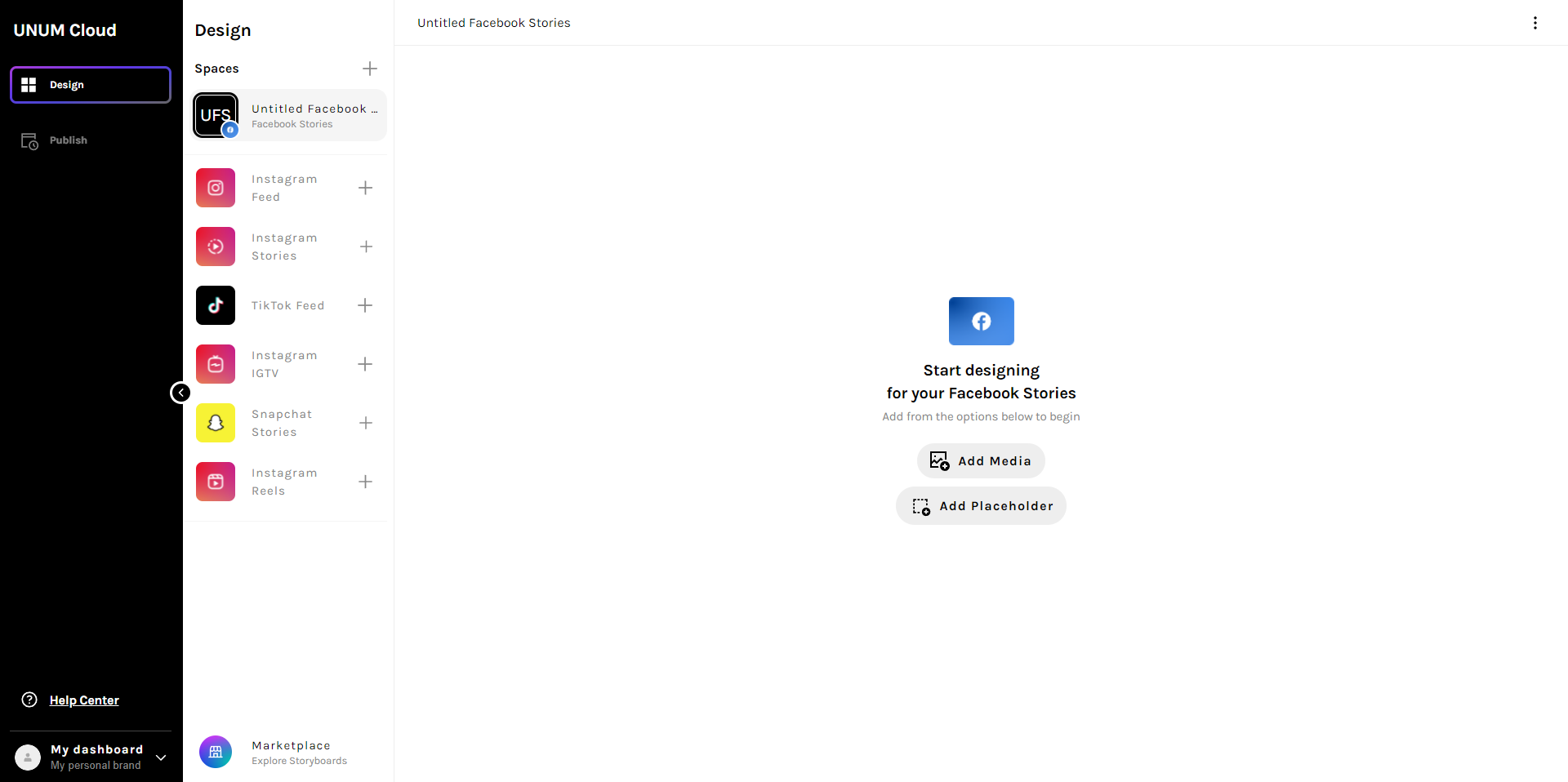 UNUM's templates automatically update the aspect ratio as and when the social media platform changes the guidelines. This means you don't need to refer to guidelines every time you want to create a social media image.
Adobe Photoshop gives you a lot more power, but UNUM makes things simple. That's exactly what you need when creating social media graphics; speed and efficiency.
Buffer
Buffer is a SaaS social media management tool that has managed to scooch over competitors like Hootsuite to create room for itself in the CRM world. Think of it as a social media junction where you can do everything social media, like schedule your posts and view analytics.
Buffer's process has three phases (publish, reply, analyze).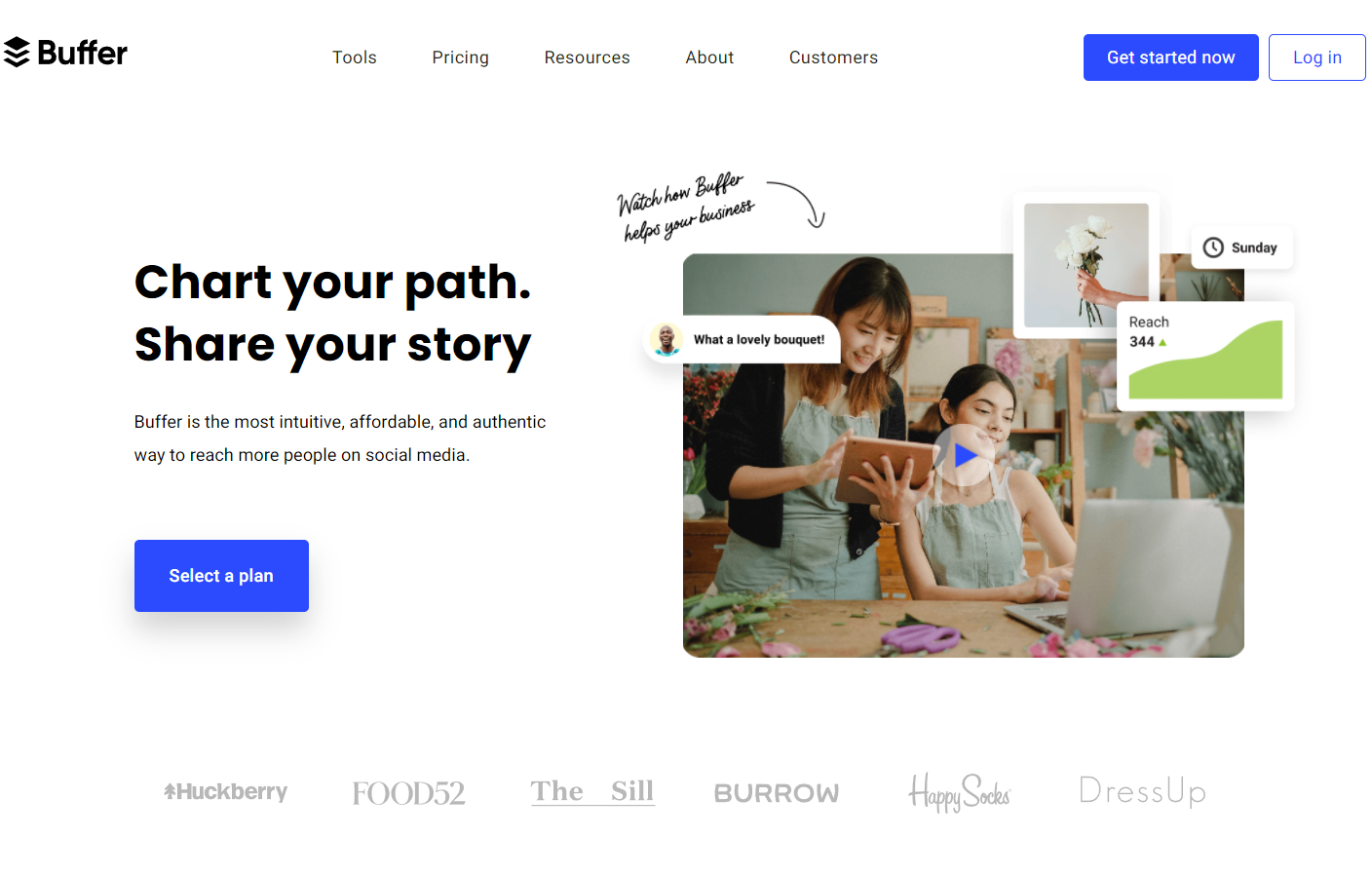 You can onboard your entire crew on Buffer and have them contribute and manage your social media. The team members have the option to respond to comments from within Buffer's UI. Your team can then monitor engagement on the social media posts and see what's working best.
You can even take things up a notch by building an API for Buffer. You can basically create your own app and then run it within Buffer's ecosystem.
Buffer is a great way to consolidate your social media efforts. With scheduled publishing, monitoring engagement, collaborating with the team, and analytics, Buffer gives you a holistic social media management toolkit.
Wave Video
Visual will reign supreme on social media. It's not just images that turn heads online, videos are big-time head-turners too. What's even more striking is that video can have a considerable impact on your bottom line, say 78% of marketers surveyed by HubSpot.
So, yes, videos are all the rage in the social media world. But creating them takes a while. The easy solution? A tool like Wave Video.
If you've used something like Adobe Premiere to create videos, you know how long it takes. Wave Video simplifies the video creation process with a giant library of stock videos and audio files.
You can choose a free or premium high-quality stock video and go from there, without any of the efforts that go into creating a video from scratch.
Then, you personalize the video to give it your brand's feel. You can trim your masterpiece, add texts and CTAs, or make it lively with some background music.
The trade-off for Wave Video's simplicity is that it's not nearly as potent as Adobe Premiere. But do you need something that powerful anyway? For most social media videos, Adobe Premiere is overkill. Your focus should be to save time and produce high-quality videos quickly.
When you've created your artwork, you can export it for almost any popular social media you want. Wave knows the prescribed video aspect ratios for these platforms, so you won't need to resize. If you create (or plan on creating) videos for social media, you should definitely try Wave.
Rev
If you've never heard of Rev, it's a transcription service. So, how does Rev fit into the social media puzzle?
Well, as it turns out, 92% of U.S. consumers view videos with sound off on their phone, reveals a study by Verizon Media and Publicis Media. That's not all, the study also revealed that 80% of consumers are more likely to watch an entire video when captions are available.
Adding captions is a no-brainer.
The benefits of video captioning and transcripts aren't just limited to engagement though. They also underpin your SEO efforts.
A 3PlayMedia case study reveals that captioned videos received an overall 7.32% increase in views. Why? Well, Google can't index an audio or video file, but it can and does index the transcript text.
This is where Rev can help you.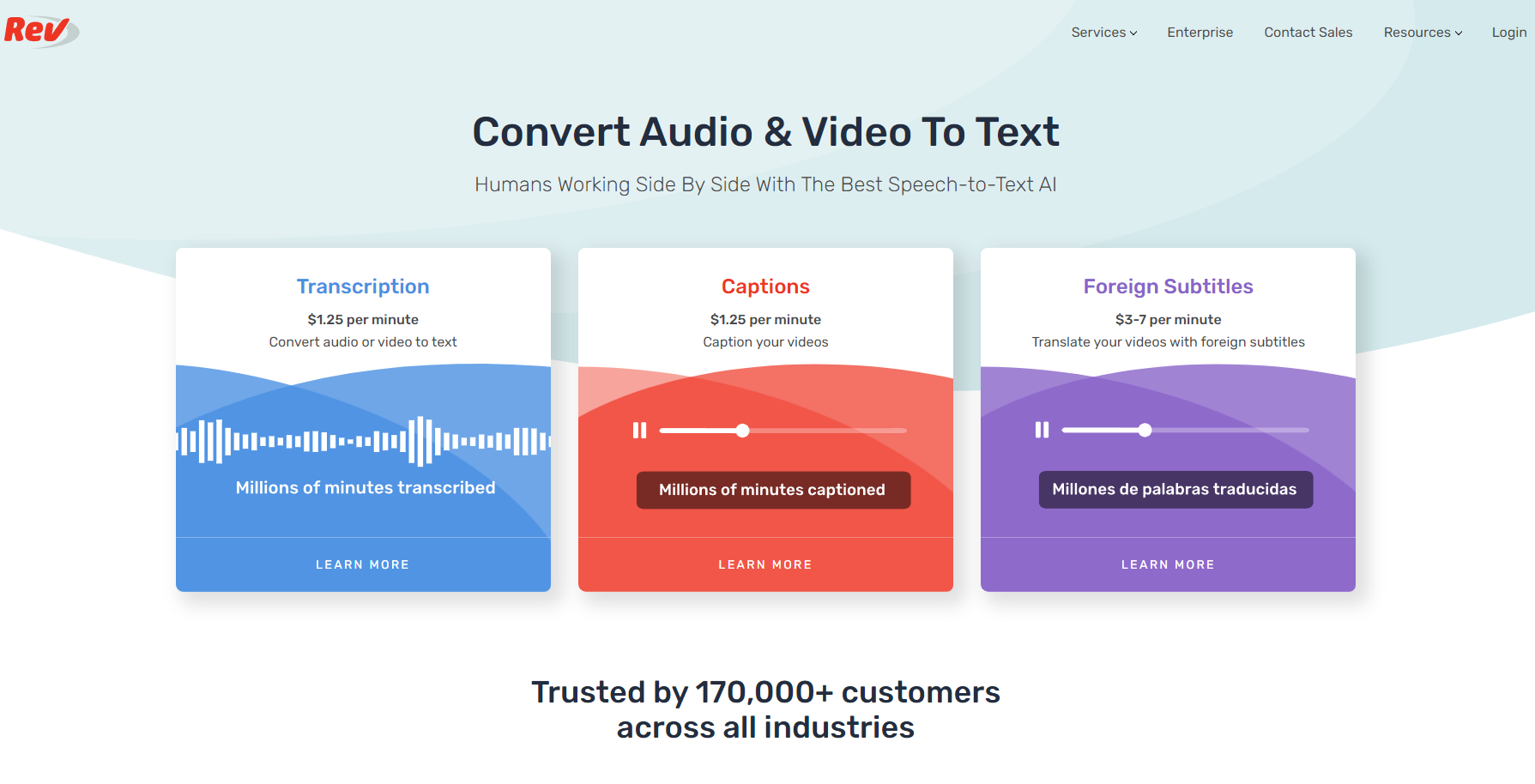 All you need to do is feed the video or audio into the tool and it will spit out the transcript within moments. Instead of manually transcribing the videos or paying someone to do it, you now have an option to do it much faster and for a lower cost.
You can choose several file formats too. For instance, if you want to add the text as captions, you can download the text file in .srt format.
Linktree
Instagram. It's a powerful platform for marketing your business, isn't it? But there's one big limitation that handcuffs marketers—restrictions on adding links.
Instagram is notoriously restrictive when it comes to letting users pop clickable links. The only place where you can add just one link is in your bio. So, what if you want to give visitors the option to go to your YouTube channel or product page? Well, you can't, unless you use a tool like Linktree.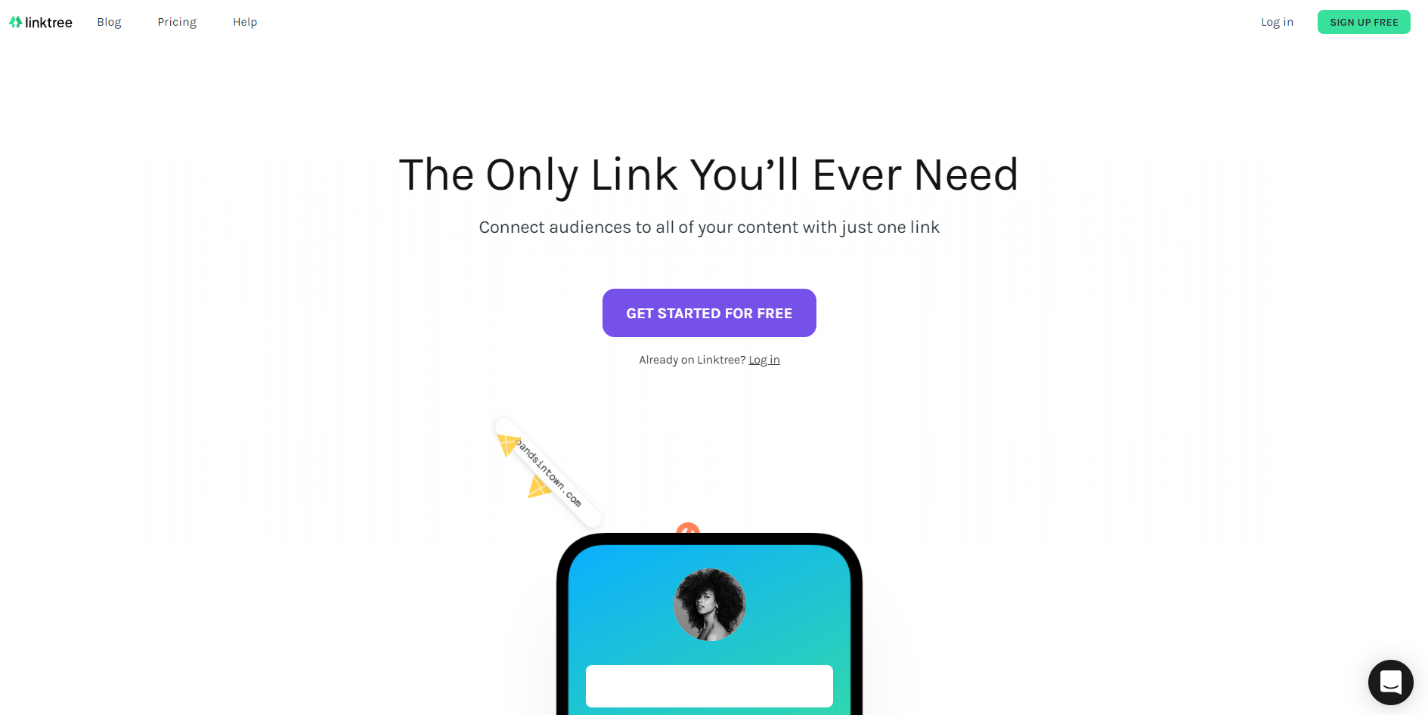 So, what does Linktree do?
You'll add the Linktree link to your Instagram bio which will take the visitor to a Linktree landing page. The landing page houses all the links you want to bring visitors to—a product page, explainer video, social media handles, or marketing collateral.
Of course, you can use the Linktree link anywhere, but it's most prominently used on Instagram.
Linktree has a free version, but it's pretty bare-bones. You can add a profile picture and select a background color, but that's pretty much it.
The Pro version allows you to add much more branding. You can even access analytics to gain a better understanding of which links are bringing in the most traffic and optimize your strategy accordingly.
Ready to Get Cracking?
Remember, as an early-stage startup, time is a valuable commodity for you. You'll often find yourself juggling multiple tasks. Anything you can do to get things done faster will leave you more time for other aspects of your business.
Using a combination of these tools will save you a ton of time as you engage with your social media audience. Granted, these tools come with a cost. As a startup, you may wonder if the tools are worth the price tag.
When you do your cost-benefit, consider the opportunity cost of not using the tools as well. Instead of spending time on menial tasks like resizing images or transcribing videos, you can now spend time on things that fuel the company's growth. Not using these tools, therefore, comes with a cost as well.
The following two tabs change content below.

Arjun Ruparelia
An accountant turned writer, Arjun writes blog posts for B2B brands across the globe. Arjun has five years of writing experience across verticals. He is a CMA and CA (Intermediate) by qualification.

Latest posts by Arjun Ruparelia (see all)