Plugins are there to make our lives easier, and I, for one, make the most of them. There are thousands available to add extra functionality to your WordPress site, covering everything from extra security measures and site backups to image galleries and social media. The best thing about these app-style add-ons is how easy they are to install and you don't need much experience to use them.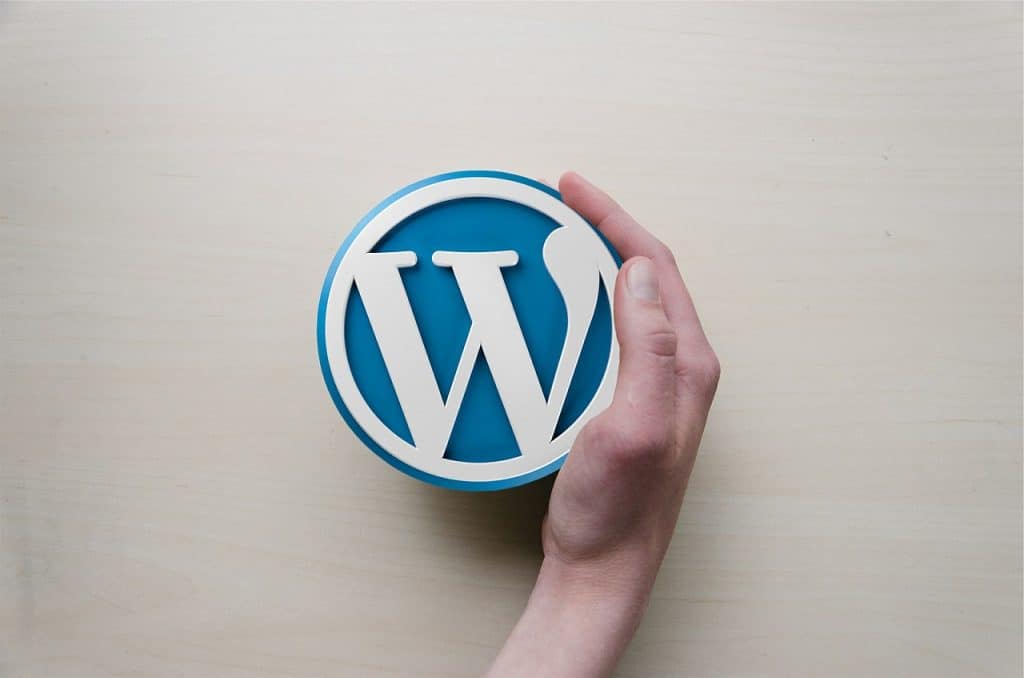 With all this in mind, it's easy to get carried away browsing the plugin libraries. Instead of creating a bloated user experience on a slow-moving site, consider a "less is more" approach. I tend to keep a tight ship on how many plugins I use. My WordPress-based site isn't jam-packed with them; if they don't serve a real purpose or aren't necessary as a stand-alone download, they're out.
Chances are, many of your site features and elements are or will be powered by plugins. They are an asset to any successful WordPress website. Keep in mind that adding plugins isn't like collecting Pokemon. Just because there is a plugin for pretty much every function or feature you can think of doesn't mean you should indulge in adding them all. Using too many can eat up disk space on your site's server, make plugin management cumbersome or slow down the performance of your site. Worst case scenario – they can open your site up to being hacked.
Limiting the type and number of plugins you use is a great first step to improving your website. In this article, I'm going to give you a list of only mandatory WordPress plugins you need to use on your WordPress site. This includes plugins that improve security, SEO, user experience and backing up your content, as well as saving time and improving conversions.
If you don't have these 12 WordPress plugins already, you should install them now to keep your site ticking along nicely.
#1. Backup Buddy (Premium)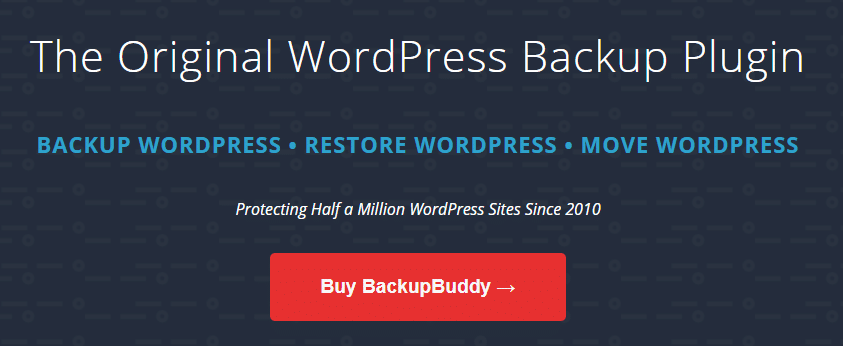 The first plugin you should add when setting up your WordPress site is a backup plugin. Anyone with a website should consider the fallout of losing their personal/business or customer data in case of an attack on your host's servers or a simple hardware failure.
To avoid any data loss resulting from such an event you will need a backup. We recommend using BackupBuddy. It's the original WordPress backup plugin and has remained popular because it is one of the most reliable and simplest ways to backup and restore your WordPress sites with just a few clicks.
#2. Gravity Forms (Premium)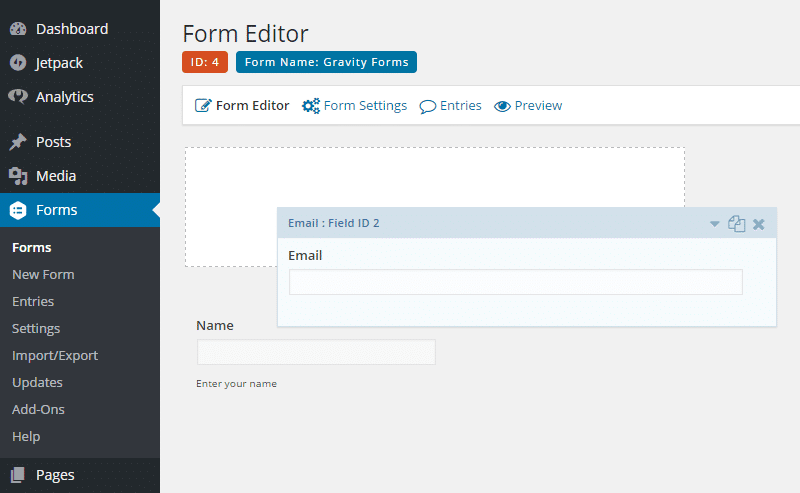 What's the point of having a website if it's not easy for visitors to contact you? As a business owner, allowing your customers to contact you should be your top priority. To facilitate dialogue with your visitors, you need to make it as simple as possible for them to get in touch. When a site visitor tries to contact you, they might look for a live chat box on the bottom right-hand corner of the site or an email contact form.
You will find plenty of contact form plugins in the WordPress plugin directories, but you won't find anything better than Gravity Forms. This is a premium app worth the money, allowing you to create not only contact forms but surveys, polls, quizzes and order forms that allow visitors to order products directly from your site. Don't let your blog stagnate, build a solid strategy for building your subscribers list and creating solid bonds with your readers. With Gravity Forms, you can add personal touches to nurture that relationship.
#3. Optin Monster (Premium)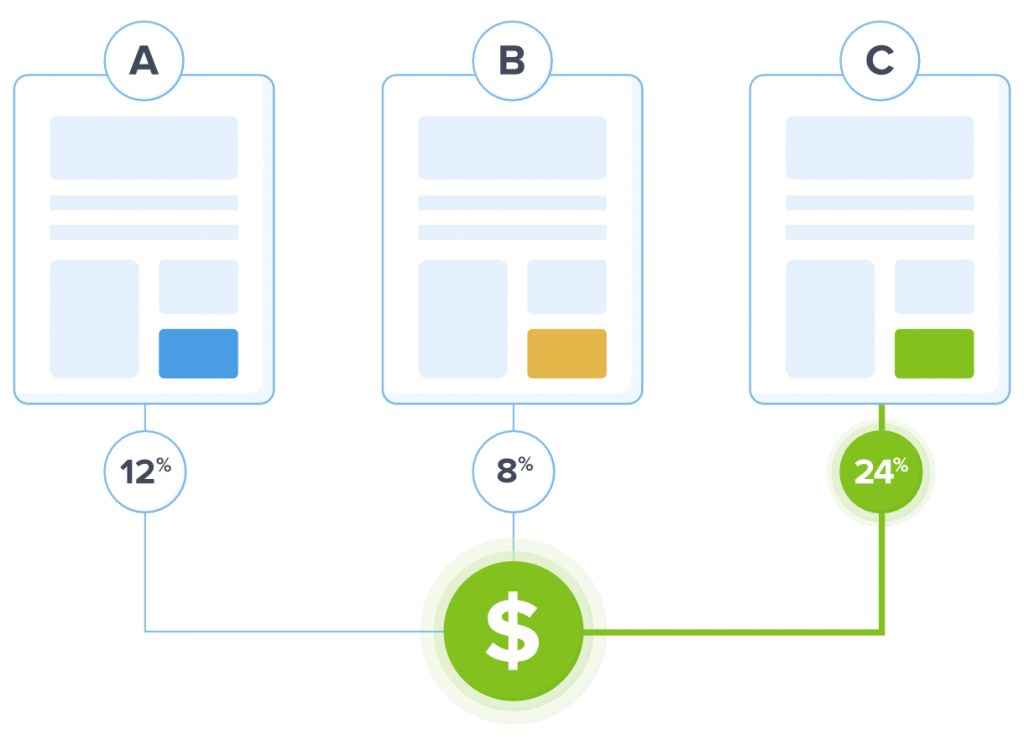 Consider that the majority of internet browsers who leave your website will never return. Why would that be? Because most people find your blog, read, and go (naturally). No matter how good your content is, it might not capture a long-term reader without a little help. How do you encourage readers to keep coming back? You could convert some of those people to subscribe to your blog. That's where OptinMonster can help.
This plugin is the most powerful conversion optimization and lead generation software in the world. You can also use this plugin to create opt-in forms that are visually stunning and convert well. Create beautiful opt-in forms that display personalized and relevant information – all based on your site visitors interests. Track your conversions to get better results, and more, all without writing a single line of code.
#4.
Amelia WordPress Booking Plugin (Premium)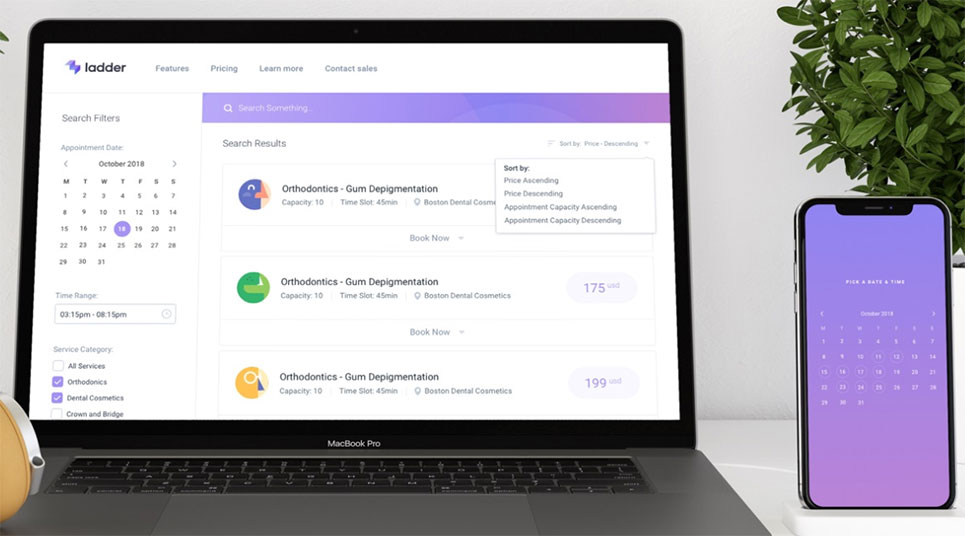 Amelia is a WordPress booking plugin that you can use right out of the box. It works with any WordPress theme, and it lets you create a booking system easily.
It is also a great tool for you, allowing management of your events' attendance, enabling you to pass on important information to your clients, and substantially assists you with running an open, customer-oriented business. The alternative to this plugin would be a booking management software.
#5. Wordfence (Free)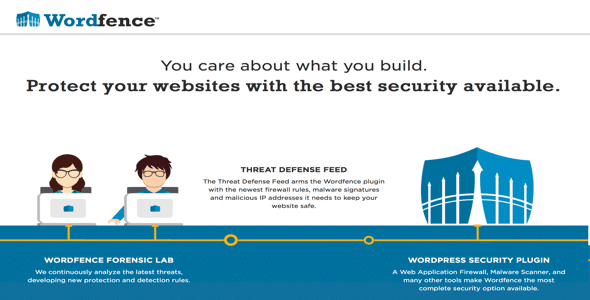 As the most popular Content Management System (CMS) available, WordPress draws its fair share of attention from attackers. To keep your website safe, you need to take active measures to secure it and there are countless plugins designed to protect websites
WordFence is fairly straightforward to use and has an extensive set of features. Use with a multi-site installation; take advantage of its built-in caching; block malicious networks; scan for file changes and malware; block known attackers in real time and enact 2-factor authentication. The list goes on.
What's really cool is the 'threat defence feed', available in premium versions. It arms the Wordfence plugin with a feed of the newest malware signatures, firewall rules and malicious IP addresses it needs to keep your website safe. The premium version includes many extras such as cell phone sign-in and country blocking.
All in all, this is a very powerful WordPress security plugin that brings functionality that I'd expect to pay a decent amount of money for, which accounts for why Wordfence is the most downloaded security plugin for WordPress websites.
#6. Yoast SEO (Free)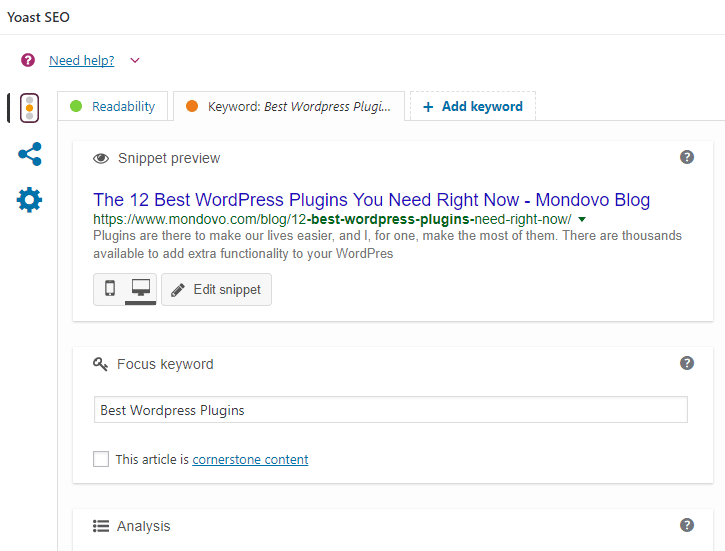 Anyone with a website or blog has likely heard a thing or two about SEO. It's important for your website to factor in SEO to rank high in search engines so more people will land on your pages.
I'd recommend Yoast SEO above other WordPress SEO plugins. With over a million downloads, this popular plugin is regarded as a complete SEO solution for improving on-page SEO. It provides assistance with SEO titles, meta descriptions, breadcrumbs, XML sitemaps that support images, and much, much more. Did I mention that it's free?
#7. Coschedule (Premium)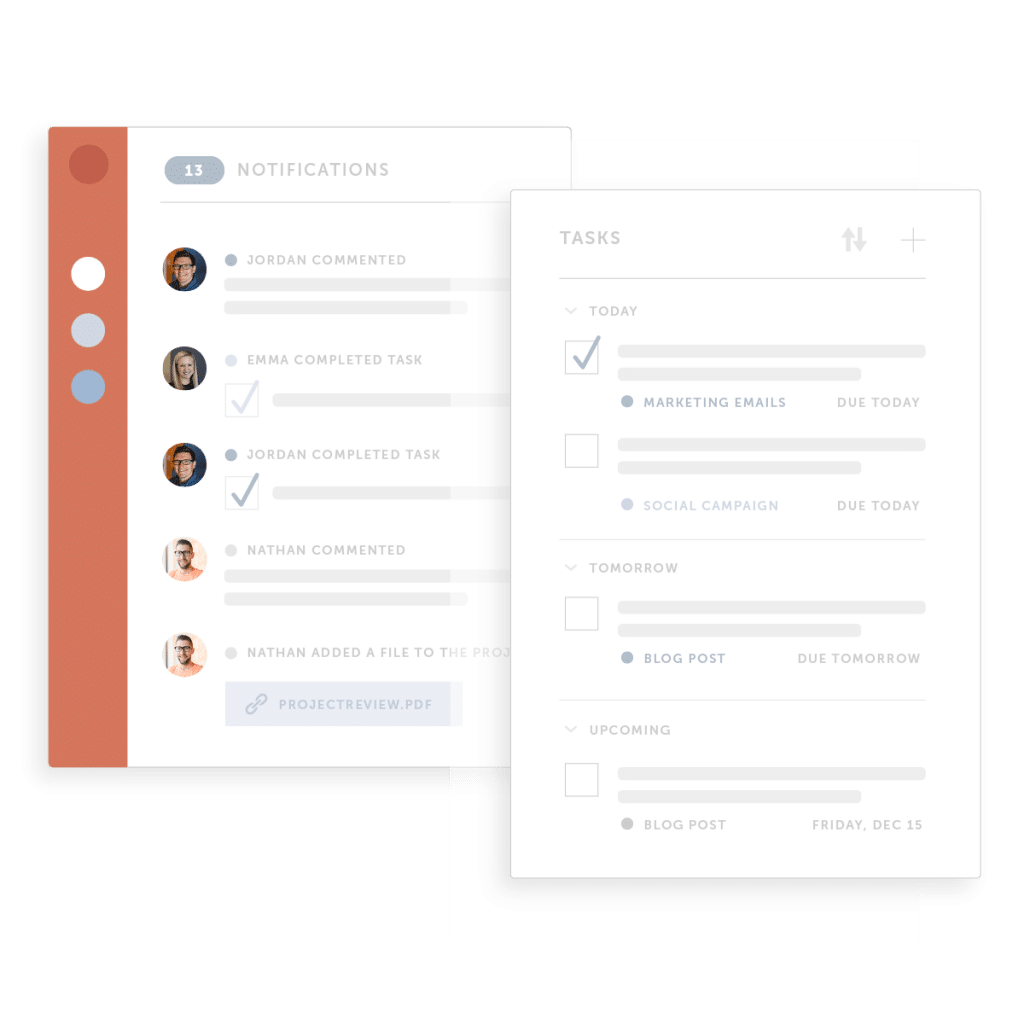 Keeping with the SEO theme. I recommend anyone posting content to consider an editorial calendar. Google favors a site that is updated frequently so it's in your interest to post fresh content on your site, as often as you can.
For a reasonable price, CoSchedule editorial calendar assists with creating a content strategy. It allows you to schedule blog posts and social media posts and helps with creating more engaging social media messages to promote your latest social media posts.
#8.

wpDataTables WordPress Table Plugin (Premium)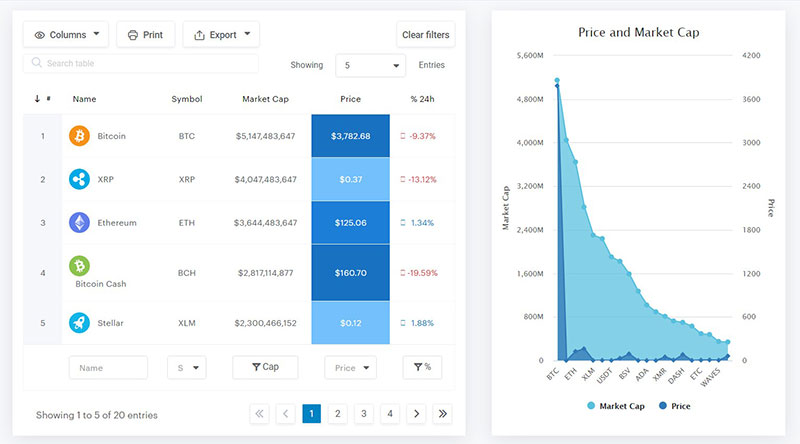 wpDataTables is a handy plugin that allows you to seamlessly import data from a wide range of sources, including Google Sheets and Excel, as well as CSV, XML, and JSON files. You can also create fully customizable tables that use sorting technology.
In addition, this WordPress table plugin includes a number of other common useful features that are frequently found within spreadsheet applications. It offers both premium and free plugin options.
#9. WP Smush (Free)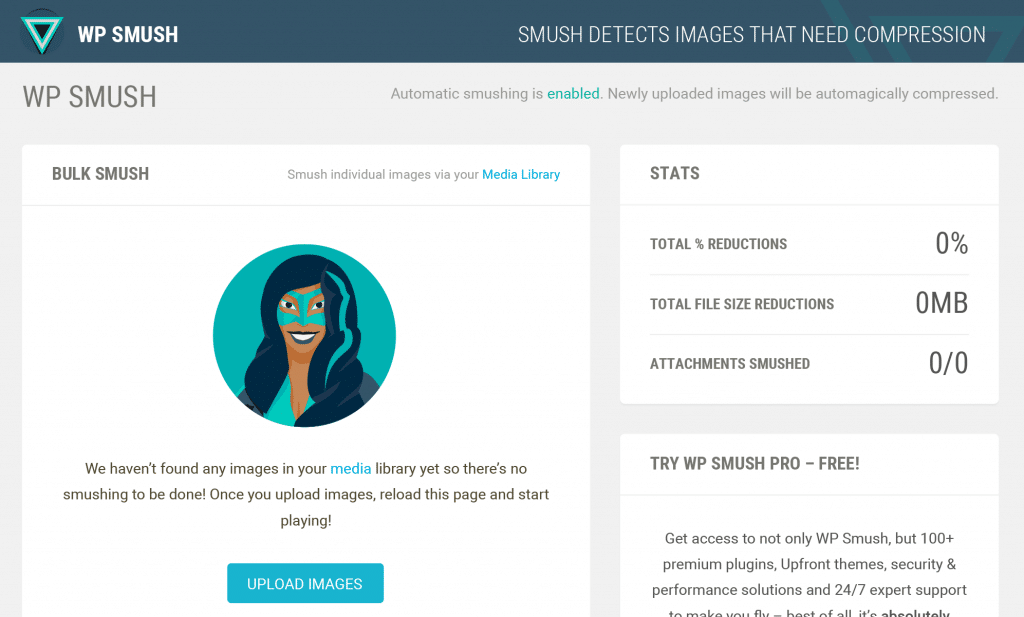 An image compression plugin is a smart choice for WordPress sites, especially if you plan on uploading a lot of images. Compressing your images is a simple and effective way to get your website running faster because speed matters. Having a faster site can help your search engine ranking, thus bringing more traffic from organic search.
Fortunately, there are plugins to help with that. They won't affect the aesthetics of a website; your visitors won't notice the change, but your servers will certainly appreciate the help.
We reviewed several of the best image compression plugins and have come to the conclusion that WP Smush should do the heavy lifting for you. This 5-star rated WordPress image optimization plugin will strip bulky hidden information from your images and reduce image file sizes without losing quality.
#10. WP Bruiser (Free)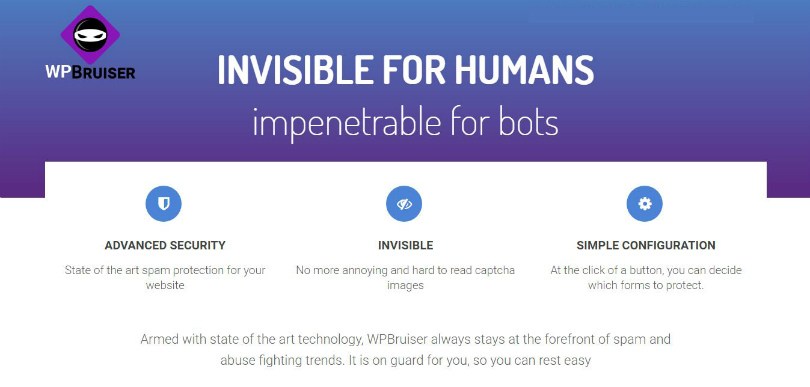 Spam is more than just annoying. It can be a serious security threat. Hackers can exploit any security weakness to hack into your website. Once hacked, a website can be modified to serve up viruses to visitors, or use the computer power of the server you are running on to churn out spam, or mine bitcoins, for example.
For all of these reasons, I recommend a spam blocking plugin such as WP Bruiser.
WP Bruiser is great because it not only protects the forms on your site from spam, but it does so without using the CAPTCHA (the extra step for your users to log in or send forms). The beauty of this plugin is that it can prevent spam submissions altogether without inconveniencing visitors one bit.
#11. WooCommerce (Free)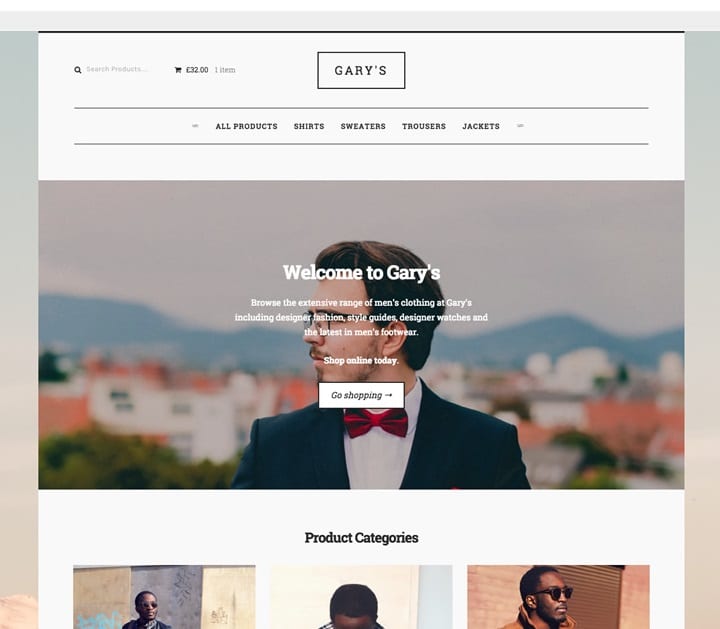 Anyone interested in selling on their WordPress website should look no further than Woocommerce. WooCommerce is the world's favorite eCommerce plugin and for good reason. It helps you sell anything, beautifully and, seamlessly integrates with WordPress.
Developers Automatic have made it affordable and accessible to sell products and services, manage inventory, calculate shipping, and take secure payments automatically, all on a WordPress powered website. It's a free plugin with options of hundreds of free and paid extensions available spanning broader technical and logistical requirements.
#12. NextGEN (Free)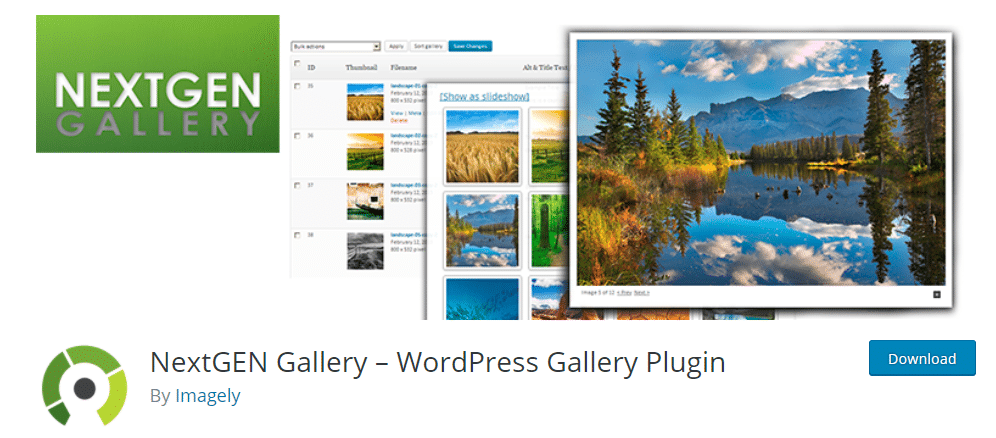 Creating fairly basic galleries in WordPress without using a plugin is easy enough. Go beyond the basic gallery plugin; you owe it to your website and readers to present your images well. There's hardly a shortage of WordPress gallery plugins right now to help you arrange your images.
For a premium job, I recommend NextGEN. It's not only the most popular gallery plugin, but it's also free. NextGEN allows you to create beautiful responsive galleries in WordPress with standout features powerful enough for the most demanding photographers.
Take full control over your galleries and play with many options for presenting your images in different ways. The free version offers two gallery display styles (thumbnail and slideshow) plus two album styles (compact and extended).
These include an expanse of options for controlling style, size, transitions, lightbox effects and more. The premium NextGEN Pro gallery includes extras including new photo gallery displays, proofing, e-commerce, and premium support.
#13. Social Media and Share Icons (Free)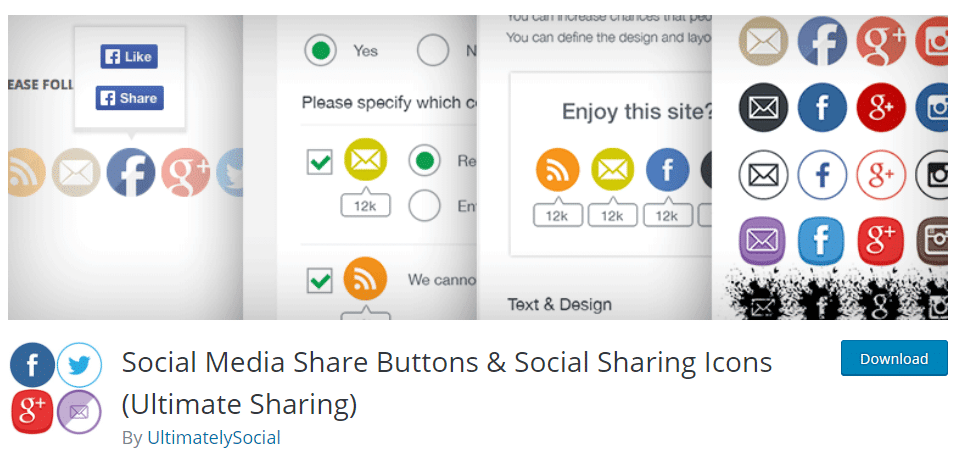 If your goal is to drive more traffic to your blog, using a social sharing plugin is a step in the right direction. These plugins help drive more traffic to your site organically for optimal SEO. One of my favourites is the Social Media and Share Icons plugin. Currently holding over 100,000 active downloads and a 5-star rating, many WordPress bloggers get their content seen with this tool. It adds social media icons to your website with tons of customization features.
Social Media and Share Icons lets you add share icons for RSS, Email, Facebook, Twitter, LinkedIn, Google+, Pinterest, Instagram, Youtube, 'Share' (covering 200+ other social media platforms) and upload custom share icons of your choice. Decide from a choice of animation and mouse over effects to catch your visitors' attention, add counts to you media buttons and choose from many other customization features. 
#14. WP-Optimize (Free)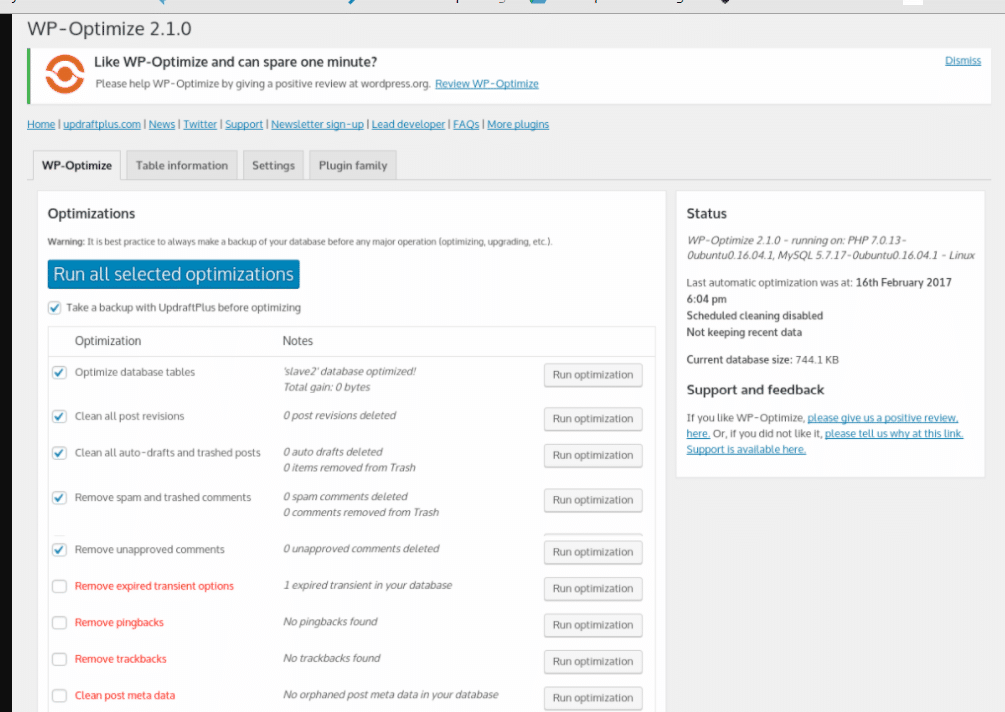 Even if you've not had WordPress for long, you'll eventually need to clean up your WordPress site. With regular use, your database will accumulate extra unnecessary data including trashed (or spam) comments, post revisions, unedited images and much more. If you're a smart site owner, you're performing backups of your database regularly too. Regular clean-ups of your unused WordPress site content reduces the size of your database and thus creates cleaner, leaner backups.
For a backup plugin, I'd steer you in the direction of WP-Optimize. This plugin is an effective tool for keeping your database fast and efficient. Amongst its many assets, it will remove all unnecessary data, de-fragment MySQL tables, carry out automatic cleanups, perform regular optimizations and much more. Just remember, make a backup before you start using any clean-up plugin! Any changes made during cleanup are irreversible.
Bonus Recommendation
#15. Xeno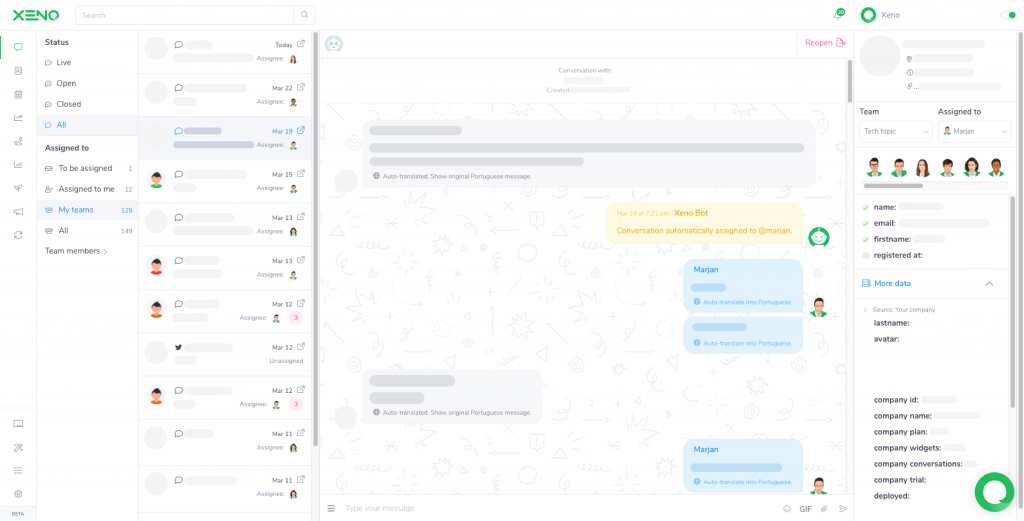 Xeno is a new free, collaborative, and customer-oriented workspace: an online tool designed to help organizations attract, convert, and keep customers, thanks to the power of live response. Xeno and its chatbox are deployable on any web page, thanks to a WordPress plugin, among other deployment options. Users can look forward to having one shared team inbox, to bring leads, customers, partners, and team members together, in one single spot.
All customer communication channels are unified, be it websites, Facebook, Twitter, emails, etc. Users also have access to a Smart Bot Assistant, to help automate Marketing, Sales, and Support tasks, as well as Feedback collection. They can finally receive leads' and customers' questions and deliver live responses to them all over the web from one single spot in space.
Xeno is different from other customer communication tools thanks to its overall free and multilingual product approach, led by its instantaneous translation feature: Auto-translate. It's made unique by the fact that it is totally free, for starters, and available to everyone. It's functional in over 100 languages and 1000s of language pairs. On top of that, Auto-translate is mistake-proof; informal language is translated, and mistakes are dynamically interpreted.
All of Xeno's features, that allow the use of the product, are free and unlimited. Xeno users only pay to customize it to better reflect their brand in the eyes of their customers, and to have access to conversational history with contacts. Paying plans start at US$34 with unlimited seats and usage.
Wrap Up
In my experience, these 12 plugins are essential for all WordPress users out there.  I've made this list as comprehensive as possible, yet, you might still feel that these are too many. In that case, add the plugins you need right now, and add more as your website grows.
One last piece of advice – whichever plugins you do go for, be sure to keep them updated (to keep them secure and working well). Finally, if you veer outside of the WordPress directory, make sure you are downloading from a reliable source. 
The following two tabs change content below.
Bobby Pham
Bobby is part of the Content Management Team at
Namecheap
. He specializes in promoting Wordpress as well as general tips on getting online. The tips, explanations, tutorials, and articles he provides will help individuals build the online presence they want.
Latest posts by Bobby Pham (see all)