Every marketer and website owner today knows that higher their website rankings in search engines like Google, the more organic visitors they are going to receive. As organic visitors tend to be a highly targeted traffic source, it means there is a good chance that these visitors can be converted into leads.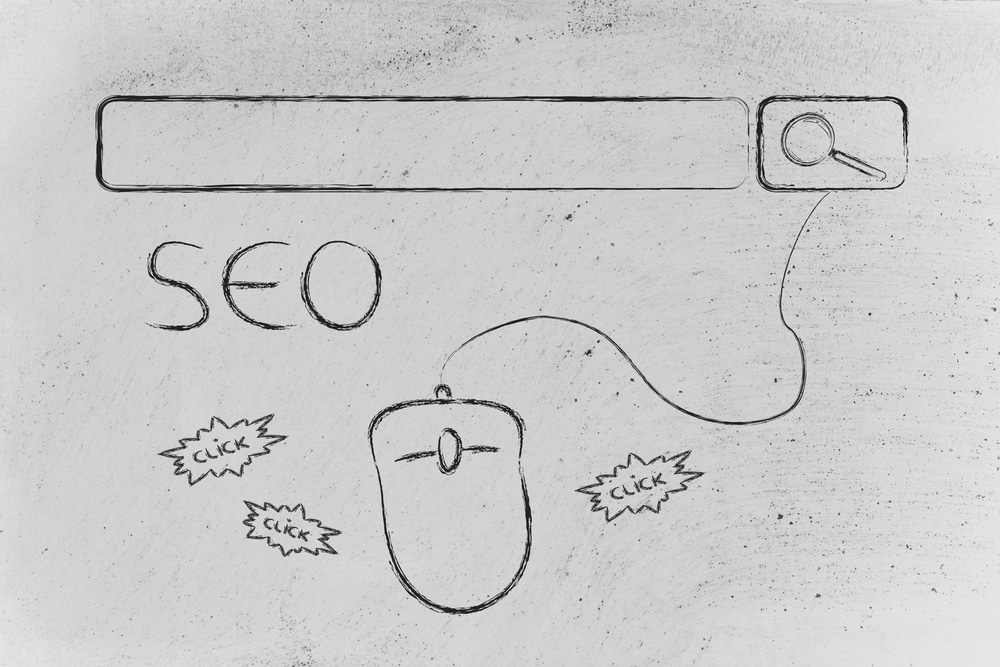 While most internet marketers are already aware of this particular factor, quite a lot of people only tend to focus on the basic factors related to SEO, such as optimizing their on-page SEO and building backlinks to their website to help improve Google ranking. There are a significant number of individuals who fail to dive into the more advanced areas of SEO, which means they are losing out on potential leads, customers, and profit.
SEO Click-Through Rates: What You Should Know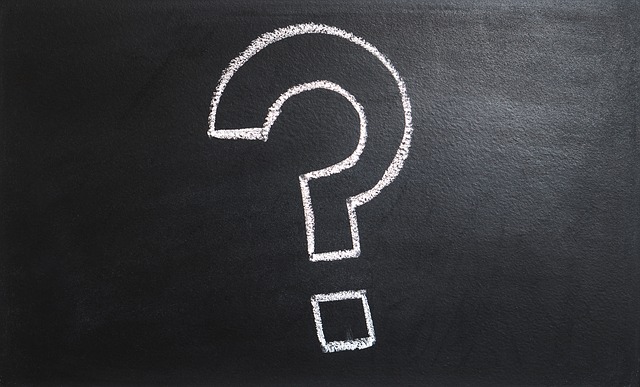 In this post, I will share some effective strategies to improve as well as boost SEO click-through rates on your website.
Before we look into this, let's understand what the term SEO click-through rates really mean.
For some marketers, especially those who have not yet gone into the more advanced factors of search engine optimization, this term may be somewhat of a mystery. Thus, before we actually take a look at how you can improve this particular element of your internet marketing and search engine optimization strategy, let's first take a closer look at what this term really means.
Klipfolio explains that SEO click-through rates refer to the number of times your website has been clicked on when it appeared in search results compared to the total number of times your website has appeared. Let's take a closer look by considering an example.
Your website provides information regarding the latest weight loss trends. You could even perhaps sell an ebook on your website with your best advice compiled into an easy to read ebook. You rank in the top five results for the keyword "fast weight loss tips".
On average, your website is displayed 100 times per day. Out of the one hundred times, your website comes up as a search result, 10 people click on your website. This means you have a 10% SEO click-through rate for that particular page.
As you can imagine, the higher your SEO click-through rate, the more people will land on your website. The higher your website visitor count, the more opportunities you have to convert those visitors into leads and customers. In the end, your profit greatly relies on the number of visitors your website receives, and how well you are able to convert these visitors into paying customers.
Boosting Your SEO Click-Through Rates
You should now have a general idea of what SEO click-through rates are and why you should be concerned about them. As we have explained, if you are able to improve your SEO click-through rates, you will be able to increase your organic visitors; thus leading to more opportunities to increase your leads and sales. Now, let's take a look at some effective strategies that can be utilized in order to boost your current SEO click-through rates.
1. Monitor Your Website's Current Performance
Before you do any type of modifications to your existing posts in order to improve their SEO click-through rates, it is essential to first monitor the performance of your existing posts. Monitoring your existing performance will help to avoid optimizing posts that are already performing well and will also reduce the amount of effort you have to spend on getting your SEO click-through rates boosted on Google and other search engines.
There are numerous tools that can be utilized to assist with monitoring the existing performance of your campaign. According to Branded3, one of the most effective tools for determining the existing SEO click-through rates of your pages is Google's Webmaster Tools.
2. Identify Potential Properties That Needs Improvement
After you have taken a look at the existing performance of your website, you should spend some time to identify properties that you may need to improve on. There may already be some pages on your website that are performing well in search engines; thus these do not need editing. Rather aim to identify ones that have a lot of views, but a low number of clicks. These are the properties that you need to spend some time on to improve their SEO click-through rates.
3. Focus On Creativity Over Keywords
When it comes to optimizing your website titles for SEO purposes, the idea is usually to start the primary header with the page's target keyword and to include as many keywords as possible in the headers. When you take a look at the content on your website, this might be an effective strategy, but you should consider using a different structure for the title of your page.
Focusing too much on getting the keyword in first and always including your keywords may lead to boring headlines that are not going to make people click on the link. Rather focus on your creativity when it comes to writing your headlines and only include your primary keyword if it makes sense.
4. Use Emotions In Your SEO Titles
The headline of your entry in search results plays a significant part in causing a person to click on your website or skip to the next one. Apart from using some creativity instead of only focusing on the keywords you are targeting, you should also try to add some emotional "power words" into your headline. CoSchedule Blog recommends including words such as "fascinating", "breakthrough", "latest", "download", "secrets", and "terrific" in your headline to make it more attractive to the internet user.
5. Include Some Numbers In Your Titles
Another important strategy that can help to increase your website's SEO click-through rates significantly is to utilize numbers in your headlines and even in the description tag that will show up underneath your page's headline in search results.
For example, instead of making a title "Best ways to lose weight fast", rather be more specific. You could do a headline like "10 tips to lose 5kg in 1 week". This is a headline that will attract more clicks; thus boosting your SEO click-through rate.
6. Utilize SEO-Friendly URLs
In addition to focusing on the headline of your search results, you also need to look at how your URLs are structured. Many content management systems, such as WordPress, have default settings that are certainly not attractive. Try to utilize SEO-friendly URLs instead.
A URL like "yoursite.com/how-to-lose-weight" is much more attractive than "yoursite.com/page?p=50". Be descriptive in your URLs to allow people to see what the page is about easily.
7. Split-Test Different Headlines, Then Choose A Winner
The headline of your page that shows up in search results has a major factor to play in whether or not a person will actually click on your website in the results they are presented with after conducting a search. It is difficult to decide on one specific headline that will work best.
Split-testing could be the perfect solution to help you find the best headline for each page. Run a split-test with multiple headlines, monitor the results and then choose the headline that works best. This particular strategy is even useful when you decide to post on another blog through social media outreach or guest blogging, as you would know exactly how to format a winning headline.
8. Test Your Headlines On Other Platforms
Even though the headlines we are referring to here are related to the search results provided by Google when someone enters a search phrase, it should be noted that people behave similarly on other platforms. A person with a Facebook account does not only use Facebook but most certainly uses Google to search for information, products, services and other data as well.
Thus, you should use this as an opportunity. Test out different headline templates and strategies on Facebook and other social networks, and then see what works best – implement the best-performing strategies into your SEO efforts.
9. Focus On The Description Too
A lot of marketers focus so much on the headline of their pages that they tend to forget just how important a description tag is as well. While the headline is what grabs the attention, having a poor description for the result can cause a person to skip to the next result on Google.
Thus, after you have crafted the perfect headline, take some time to decide on the perfect description for each page – make sure its relevant and suits the headline.
10. Implement These Strategies Into Future Publications
Finally, we need to emphasize the fact that going back to make changes to existing posts can take up a lot of time. For this reason, you should make a point of implementing the tips we have shared here into posts you publish in the future.
Make sure you use the correct type of headlines, ensure you use SEO-friendly URLs and make sure you also focus on the description that will show up with your headline in search results. If you do things right the first time, then there would be no need to go through extreme efforts in order to rectify the SEO click-through rates of new articles later on.
Conclusion
While performing on-page optimization and building high-quality backlinks to your website serves as the backbone to any effective search engine optimization strategy, it is important not to overlook some of the technical factors related to how well your strategies are performing.
Determining the SEO click-through rates of pages that rank high in search engines can help you increase the number of organic visitors your website receives, and may even assist with improving the conversion rates on your website.
The following two tabs change content below.
Stevan McGrath
Technology enthusiast | Digital Marketing Expert | Freelance technology
Stevan Mcgrath is a digital marketing professional who possesses expertise in brand design and development. Stevan is passionate about utilizing his diverse skill sets for new and innovative online marketing strategies. He has worked as a freelancer and a contributor to
ProvenSEO
. Despite having a wide influential reach, he seeks client satisfaction as his topmost priority. He also writes blog posts on recent digital marketing trends.
Latest posts by Stevan McGrath (see all)