As of 2021,about 4.2 billion people use social networks. On average, users spend 2-2.5 hours a day on them, so each brand has a great chance to be seen, the main thing is to make a worthwhile offer. Use these 2 hours as efficiently as possible, rebuild your business for the pandemic, implement technology and try to adapt to the ever-changing desires of customers.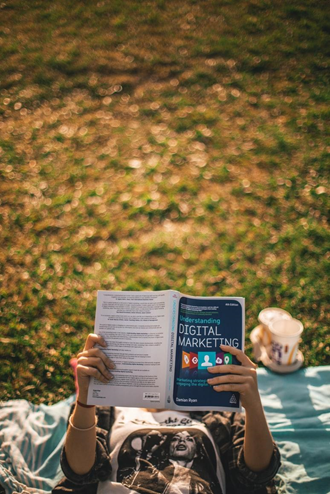 Before you start working out your marketing strategy for 2022, analyze all the analytical data received for the outgoing one, and read this article.
Predictions for 2022
What will the New Year be like? It is difficult to give a clear understanding of all possible changes. One thing is clear, because of the pandemic, which is playing a tug-of-war with a stable life, a constant dynamic of the relevance of all marketing tools awaits us. You may need to change the strategy more than once throughout the year. The main thing is to constantly analyze its effectiveness and adapt to the situation.
We offer you to familiarize yourself with four trends that await us in 2022.
Interactive Marketing
Direct communication with the audience is the most effective strategy today. It should be based on a clear presentation of products to the client, depending on his preferences, interaction with the brand, and behavior.
Interactive marketing personalization, while not new, is the most effective way to influence a positive customer experience, and therefore increase sales. Its tools allow for two-way interaction and provide the consumer with all-encompassing attention.
Influencer Marketing News
Despite the fact that influencer marketing has been around for several years, it does not lose its relevance. About 49% of surveyed users trust influencers when making purchases. And although the cost of their services can be very impressive, the costs quickly pay off.
In 2022, users are predicted to favor micro-influencers with subscribers ranging from 10,000 to 100,000. The distrust of celebrities, who are more focused on revenue than good advertising, played a role. Micro-influencers are more interested in a quality feed, so they interact better with smaller subscribers.
Social media as a shopping channel
Due to the pandemic, most people are shopping online through online platforms. This trend is projected to only intensify in 2022. Use social media as a showcase, and if your brand is just starting to grow, you can sell products and services right from your business page.
For these purposes, Instagram, Facebook, and Pinterest are suitable, which have filled their platforms with appropriate functions and tools. For example, on Instagram, you can now order food or sell products, and on Facebook, there is direct payment through the service.
Stories and live broadcasts
Ephemeral content or storytelling that's only available for 24 hours is a great way to boost engagement and have a lasting impact on your audience. Firstly, each user views stories daily and indiscriminately, secondly, if they are useful, they will be read/watched from beginning to end, and thirdly, you can always add them to the current one and save them on your page forever …
Such content is available on Instagram, Facebook, Snapchat and Snaps, as well as live streams. The latter will help to better interact with the audience, increase the level of trust and encourage an immediate response to the content.
Live video has become an excellent alternative to various events that have become unavailable due to the pandemic. People are eager to watch live streams of concerts, fashion shows, and more. Use this, tell about the brand in your stories and live broadcasts, show production moments, etc. Get closer to your customers.
A few tips for building a strategy
Here are some actionable tips to help you build an effective marketing strategy in 2022.
Target and performance indicators
Before starting a marketing campaign, you need to set goals and key performance indicators (KPIs). Think about what you expect from the strategy implementation. Perhaps you are looking to increase brand awareness or improve conversions. Whatever the answer, the choice of tools and further actions will depend on it. If there are several goals, choose one main one.
It is necessary to monitor all indicators throughout the entire period of work and make adjustments depending on situations so that the desired goal is achieved. KPI tools will help with analysis and allow you to quickly respond to content that is not relevant to the user. Collect insights every week or every time you run discounts, innovate, or celebrate the holidays.
Correct content
Social media marketing strategy is always content-driven. But if earlier readers could be attracted by "long posts", today short texts and infographics are in trend. Use short descriptions and keep delivering information through interesting pictures with useful text content. They attract customers without overwhelming them.
And of course, don't misspell your content as this will turn users away from your brand as much as possible. Fresh Essays can help you with this.
User Content
UGC or User Generated Content is a 2021 trend that will undoubtedly carry over into the next year as well. It is a post, picture, photo, or comment posted by a user with a link to your brand. UGC allows you to increase your value as a seller and attract new customers.
You can ask your customers to make an objective post with a review of the quality of the purchased product. In return, offer a discount on your next order. The personal opinion of the buyer will play a role here, which will be transmitted to all his subscribers, and, possibly, they will also turn to you. Most users are guided by the experience of interaction of loved ones with a particular brand. The main thing is to make the client completely satisfied.
When a buyer posted a post with gratitude on his page, repost it on your business account and everyone will see it. Now, not only will the customer's subscribers appreciate it, but so will everyone who views your profile.
Arrange contests for your customers. For example, offer to post a photo with your products, and arrange a vote on the page. The winner can be awarded a free product or service.
Many clients will be happy to advertise their favorite brand even without asking. Make a quality product and buyers themselves will increase your conversion and increase sales.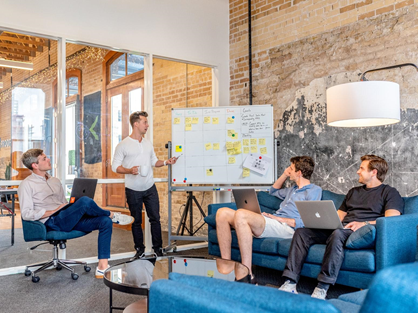 Like-minded people
In 2022, you will need to continue interacting with your customers and users who follow you.
If out of your 50,000 subscribers, only 500 have made at least one purchase, then the rest are still in doubt. But at the same time, they all remain with you, tk. they like you. Get one step closer to them, open informal conversations, solve social problems and look for like-minded people among them.
It just seems like a daunting task; in fact, you just need to start somewhere. For example, ask users the advice "Where is the best coffee shop in our city?" or suggest a topic for discussion "Is it difficult for you to get through a cloudy day too? How do you do it? " etc.
Such steps will bring you and your users closer together, positively affect their level of trust, and therefore increase the level of sales.
Conclusion
We've covered the most important ingredients for effective social media marketing in 2022. We assessed which tools should be used and focused on constant dynamics that you just need to get used to. Use every piece of advice and your business can be effective in the face of ever-changing trends.
The following two tabs change content below.

Lynn Mitchell
Lynn Mitchell is a freelance writer specialized in digital marketing. She regularly writes about the latest advancements in technology and digital marketing. Her focus lies in providing relevant and original content to grab readers' attention and get the audience excited. 

Latest posts by Lynn Mitchell (see all)