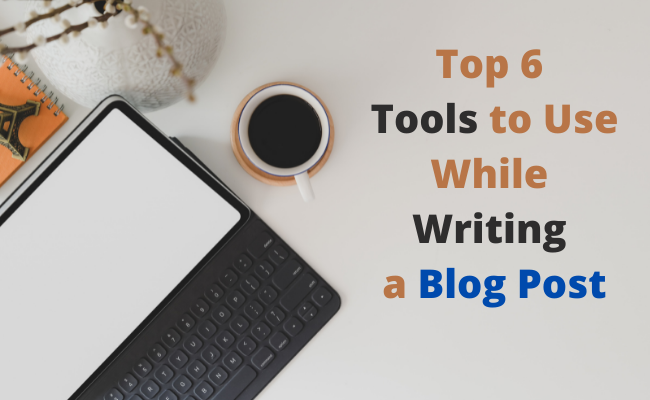 Bloggers are more likely to see satisfying results when they write more than 2000 words. But, doing so isn't always easy, as it requires commitment, ideas, and an unimpeded supply of resources. Since 46% of bloggers edit their own work, they also like to depend on themselves for writing a quality blog post.
That's when a necessary array of tools steps in to help bloggers easily get past the line. Because not only writing a blog is a challenge in itself, but it needs to be of quality in order to make search engine ranks. But, how do you go about finding such tools?
Don't you need paid programs? Not always, since a few excellent tools are easy and free to use for bloggers. So, if you wish to find out what they are and how they can help you write blogs, then let's dig in.
Tool Picking Criteria
Before we dive into the tools, its essential to understand why we picked them. The first thing any writer looks for is convenience. So, the priority of finding the right tools was always about finding the ones that increase convenience and ease for writers.
Then, not all bloggers and writers can afford to pay monthly or yearly subscriptions—particularly freelancers. So, our second priority was to find something with affordability. That's why we picked mostly free or very cost-effective tools to use.
Quality is yet another thing that a tool should assist a writer with. So, if a tool isn't making content better in any way, then it's not worth using. Because of this approach, all the tools you're going to learn about today will help you make your content better.
This criterion is something you should keep in mind too when you pick a writing-assist tool next time.
6 Best Tools Blog Writers Can Use In 2022
Writing tools come in many shapes and sizes. Some help writers make the content better by rephrasing or rewording existing content. At the same time, other tools are the basic need of any writer. Mainly because writers run into many problems that can hinder their productivity.
For instance, some writers face a planning dilemma, as they cannot manage their tasks properly. While others face the problem of being short of words to write—writer's block. All these problems don't only delay productivity but also harm progress.
So, to help you overcome such challenges, these 6 tools will help you in one way or another. Some are made to help you create better content, while others will help you break the shackles of writer's block.
So, without further delay, let's dig in and see how you can benefit from these six essential tools for a blog writer.