With the first half of 2019 already over, one thing about content marketing that has become quite sure is it's going to become more and more important to digital marketers.  
While many companies are still contemplating its effectiveness, the content marketing tools, channels, and strategies are continually evolving to create a bigger and better impact in the digital domain.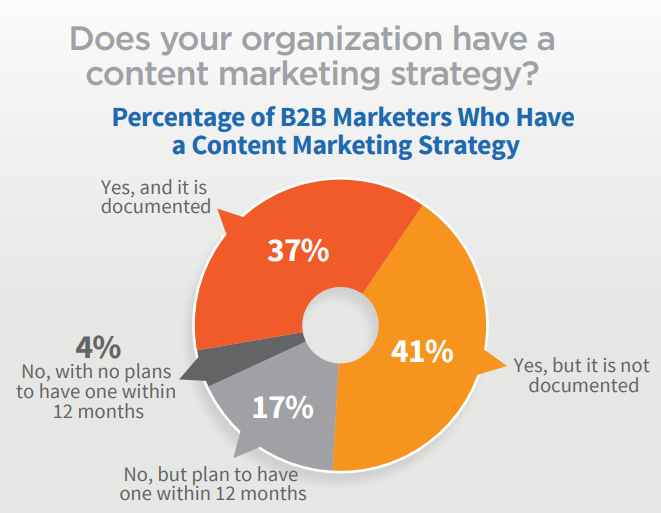 As you can see from the image, only 37% of B2B marketers invest in a proper digital and content marketing strategy, while others are still lagging in some way or another. Content marketing improves customer engagement and helps in conversion. It is the most efficient form of marketing that works today.  
So, before you start marketing your content, you should know what are the latest content marketing ideas and how to implement them in your content marketing strategy. In this post, we will try to find the answers to these questions. 
#1. Create Relevant Content
The first suggestion that you'll ever get from any content marketer is to create original and relevant content. Take inspiration from your competitors, but generate your own ideas. If you cannot produce unique ideas or content, hire a consultant or an agency that can help you with fresh and meaningful content for your marketing efforts.  
Remember that your audience is smart, and they would not fall for anything that looks like clickbait. If you want to build and improve trust amongst your customers, you need to be consistent and develop content that they want to read.  
A lack of relevance in content can drive away more than 80% of your audience. Being in 2019, you need to figure out ways to make your content more personalized so that your audience can connect to your brand easily.