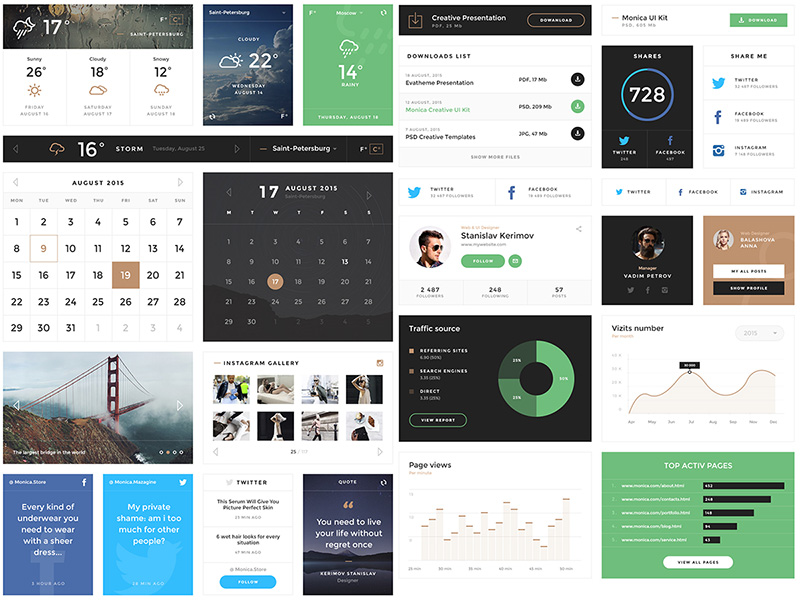 You have seven seconds to catch a website visitor's attention before they click away to look for a more appealing site. How can you spark a user's interest so they stick around to view your website's content? Businesses typically consider things like color scheme and video content for increased audience engagement, but there is another engagement tool in town…the widget. Many sites are now using widgets to optimize their websites, keep visitors engaged and improve the user experience.
What are Website Widgets?
When you visit a website and see a map or a social media icon, you are actually viewing a website widget. Widgets are third-party applications you can install and embed on your website to perform a variety of simple and useful functions. With widgets, you can add advanced features on any page of your website without having to customize each individually. Widgets displays featured content directly on any page of your website.  
Web widgets can drive more interest to your website by complementing the existing content.  Depending on the type, widgets can help you increase sales, engage visitors, collect information, provide customer support and acquire more social media followers. If you are a local business or restaurant, you can even add a map widget, enabling users to get customized directions. 
You don't need to be a web developer to install a widget on your website. All you need to do is copy a piece of code provided by the widget host on your website. The most common areas to place widgets include the header, footer, sidebar, and homepage. 
Widgets are different from buttons or badges. Widgets contain dynamic content updated regularly. For example, if you add news headlines from CNN on your website, the widget will update whenever CNN updates its site. 
Widgets can perform virtually any function from providing the weather forecast to tracking the number of visitors to your site to displaying the most recent news headlines. One of the most common widgets is Google Ads or other display advertising. Other widgets include web search boxes, news headlines, stock quotes, polls, Twitter feeds, clocks, calendars, forms, etc.