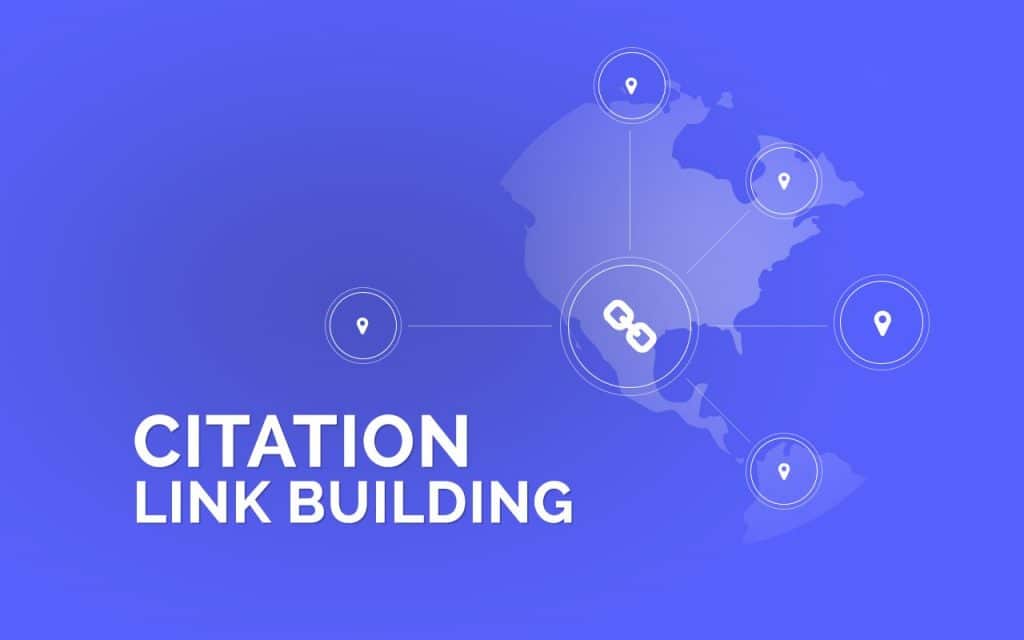 Links have always been the most important ranking factors. They still are today. And they will remain just as important in times to come. It is difficult to predict if this will ever change.
Search engines gauge the importance of a site by looking at the number and authority of sites linking to them. The more links they have the better their standing in search results. There are hundreds of other criteria, but links remain the most important of them.
The more sites that link to you, the more credible your site is. It is, therefore, important to remember that you want more links, but from credible sources.
In other words, we need credible & high authority sites to link to us. So that we are also perceived as credible by the search engines.
There are many ways to build links to your site. However, today we will start with the most popular link building technique used by SEOs worldwide. It is none other than Citation Link Building. 
Ranking Your Local Business

The above map shows listings of "Event Management Companies" in London.
If you are a local business servicing only your local area, you would want to be listed for relevant local searches online.
Even if you are a business that has the potential to service clients across the border, it is still better to start out locally first.
You want to rank well locally first before you reach out to further destinations. Why? Because it is easier to rank locally first when you do not have enough links and authority. And, because it is much easier to reach out to local businesses and turn them into customers. It is much easier to trust each other when you are conducting business locally.
Citation link building is the perfect method to start building your brand & authority locally.
As I said earlier, this is the most popular link building strategy used by most SEOs to better their local organic rankings.
Like all link building techniques, Citation building is also quite tedious and time-consuming. But it is worth every effort you put into it. Therefore, if you are starting out, you should start with this method first. If citation building is something you don't want to be doing manually, I would suggest trying out a local citation building service provided by Directory Maximizer. 
A new site desperately needs links. And this could be the fastest method to grab a bunch of them.
If done well, it can help propel your site to the top of your local organic listings. One of the best strategies to build your local brand & authority.
However, do remember that your competitors are also working on Citation link building. So, they will also have most of the links that you are acquiring. Therefore, the strategy here is to go beyond what others are willing to and acquire links that are perceived as difficult & hard to by others.
Along with that, you will also need to work on other link building techniques like Content Marketing, Inbound Marketing, Guest posts, Creating Infographics & Images, Video marketing etc to further your reach.
But first, let's concentrate on Citation Building.
What is Citation Link Building?
Citations are mentions of your brand online. These mentions could be on local guides, social media pages, yellow pages, directories etc.
These are usually sites that help customers connect with the service providers that offer the services customers are looking for.
A citation would usually mention the Business Name, Address, and the Phone number. In short, NAP.
Apart from these three essential fields, most sites today include the following:
Contact Name

Description of Services

Business Hours

Website URL

Social Links

Reviews

Ratings
All this information provides a clearer picture of the business. And helps the customer decide which service provider is the most suitable for them.
Many sites may or may not allow a website URL. But if the site is a high traffic, quality site, then you should just go ahead and submit your site even if it does not allow you a link back.
Why? Because it is going to send many real customers your way. Something, which is the end goal of all link building process.
Moreover, it will offer the much-needed Visibility, Awareness, and Trust that is so vital to your business success.
Best Practices for Citation Link Building
Any sort of link building is always a tedious process. Easy to lose track of where you were, or what you were up to when you revisit your work after a break. Therefore, it is best to set up a system where you can keep a track of what needs to be done, along with other important information.
#1. Use a Spreadsheet
Use a spreadsheet to record important data. Doing so will keep all your information in one place and help you get organized. You can note down the work already completed, and the work that is still pending.
Also, don't forget to record the login credentials you used for different directories & sites.
#2. Prepare Your Business Information (N.A.P.)
The Business Name, Address, and the Phone number must be consistent throughout. So, make sure you compile this information with great care. Note this information down somewhere at the head of the spreadsheet in an organized manner. So, when you start building citations, your data would be consistent throughout.

#3. Ensure You Use Your Business Name as the Anchor Text

It might be tempting to link back using a keyword you want to rank for. But that is not required here. Make sure you use a business name to add a link back to your site. Using keywords as a local SEO tactic, on the contrary, can have a negative effect, and can attract a Google penalty. 
You are listing there for additional visibility and not to spam the directory. Think of the link back as an additional bonus.
#4. Avoid Automated Submission Services & Software
However, tempting it may seem, it is best to avoid automated services for Citation Building. It is my opinion that you want to hand pick the directories you want to submit to by checking relevant criteria.
Automated services cannot yet do it as perfectly as you can do it manually. You don't want it to publish to all sorts of low quality, spammy, irrelevant directories.
You don't want to go overboard with submissions. Therefore, it is best to choose the best directories and submit manually.
#5. Mention Area You Service in Page Title & Description
Though this would generally fall within the realm of On-Page Optimization, I thought it important to mention this here. Because including your area name in Page Title & Description would increase your chances of your site featuring for local searches made for that area.

It is normal for people to search for local businesses using their area or city name.
The image above shows first 2 Google Organic Search results for the term "Guitar Lessons in London"
If you notice both the listings have London mentioned in both the Page Title & the Page Description. It is a good practice, therefore, to include the area you service in your webpage, Title & Description. Optimizing your local business listing the right way would definitely increase your chances of featuring in local searches. 
Compile List of Most Relevant Directories
Finally, make a list of the sites/directories where you want to list your site.
It is important to recognize and filter out the spammy directories that add no significant value to the user. Listing your site in low-quality directories can harm your site. So how do you choose the right directory?
Think of it this way. If it wasn't for Google, would you still be listed in this directory? Is this a well-known directory? Does this site get a lot of visitors? Is the directory moderated? Will this site send traffic my way?
These are just a few of the questions that would help you gauge the relevancy of the directory.
Some of the important sites to start with are:
Google My Business – Create Listing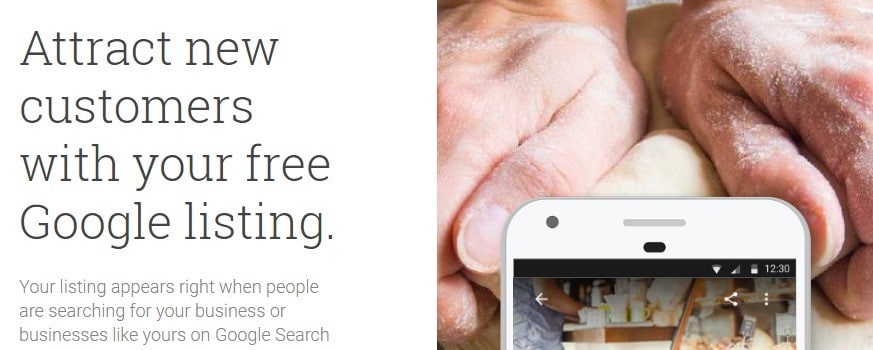 Bing Places for Business – Create Listing

Creating Business Pages on all major social media platforms like Facebook, Twitter, LinkedIn, Pinterest, Google+ etc.
Yelp – Create Listing

And the list goes on and on…
You should also try searching on Google for directories catering to your niche. For example, if you are a plumber, you could search for:
Plumbers directory London

Plumbers listings London
Or use simple Google search operators to find more listing:
Keyword + directory

Keyword + listing

keyword + listing + directory + add/submit
Use different combinations that work for you. Or you can simply check out this cool list of industry-specific directories you can submit your site to.
Word of Caution – Don't Overdo It
In the past, this technique has been misused so much that it has got a bad reputation. People would go crazy with submissions in any directory they could find. It didn't matter whether the directory provided any significant value or not.
All that mattered was a link back.
To top it all, each anchor text was carefully chosen. It would usually be the exact keyword people were striving to rank for.
There were directories everywhere. Most of them would either link to you for a reciprocal link, or for a few dollars. You could also choose to feature your link by paying more money, that would entitle your link to be displayed on top of the page in your chosen category.
The idea was that the higher up your link was on the page, the better the chances of Google indexing it. People would do this even if the directory did not attract any significant traffic. Because the listing was not for human beings or potential customers. But rather for the search engines.
It was quite lucrative for the directory owners until Google cracked down on this spam once and for all.
When you deliberately try to manipulate links, it could be perceived as Link Scheme by Google, which violates Google's Guidelines.
Most of these directories were wiped out in no time. Moreover, it took quite a significant amount of effort to get those spammy directories to get your link removed. Many of them started charging a fee to get the link removed. Imagine, paying first to get your link included. And then paying them again to get it removed!
If you couldn't get some of the spammy ones removed, you would then compile that information into a text file and submit to Google as a disavow file. Which basically meant that you want Google to discount the link authority that these sites passed onto your site.
Therefore, choose wisely in the first place. Will save a lot of trouble and headache in the long run.
Final Thoughts
Citation building is very important if you want to rank higher for local searches in your area. I believe it helps build awareness, increases brand value, and increases the level of trust people have in your business.
All these are crucial factors in converting a visitor to a long-term customer.
It also helps you gain links to your business site, as you get listed on more & more directories. And the more links you have the better your chances of featuring in local searches.
To up your chances, it is a good idea to include your area name in the Page Title, Description, and the Page copy. This will indicate to Google and other search engines that you are servicing that area. Or that you have a local presence in that area.
It is important to understand that only want to build citations on quality sites where your customers are. Avoid spam at all costs, as that could prove very counterproductive in the long run.
When done well, it could propel your business to newer heights. And help your business dominate local searches for your niche.
Don't forget to let me know what you thought of the article in the comments below.
The following two tabs change content below.
Amrit Ray
Amrit Ray takes care of marketing at
Raydez
&
Ray Creations
, a web design company working with global clients. He is also a singer/songwriter. So, when he is not writing articles, he is probably working on a new song! He tries his best balancing both his passions giving adequate time to both.
Latest posts by Amrit Ray (see all)