Many SEO errors go unnoticed but can still affect your search engine results. As a result, it is essential to avoid mistakes for a higher ranking.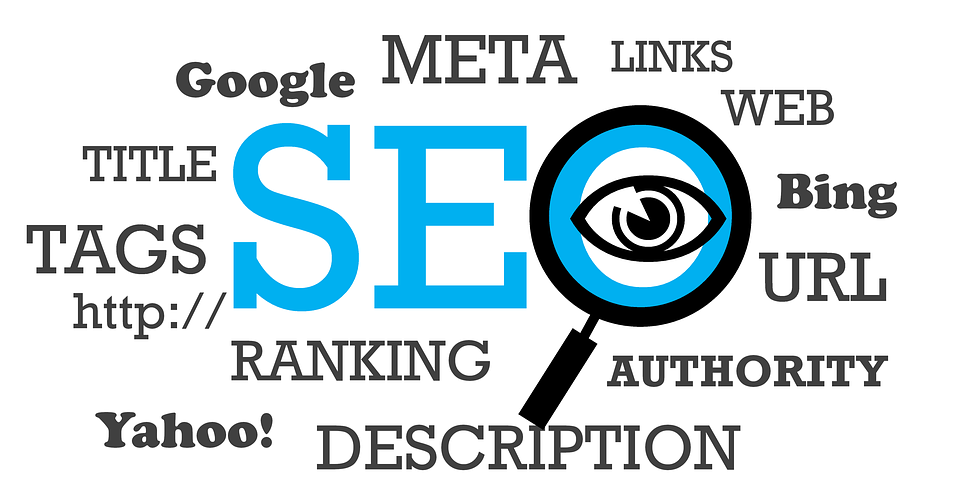 SEO, or search engine optimization, is the method of enhancing a website's unpaid or organic traffic by raising the visibility of individual websites or the whole website in the search engine results pages (SERPs). To attain the top ranking for your desired keywords, you must use SEO to boost your position.
While several internet tools improve your SEO practices and use the finest on-page and off-page SEO methods, the most frequent SEO blunders cannot be disregarded. Here are some of the most common SEO errors made by pros and how to correct them.
Let us begin by examining some of the most typical SEO errors that newbies make.
Incorrect Keywords and Keyword Stuffing
It would help if you choose the appropriate keywords. This can be accomplished by searching for relevant keywords, which many people often use while looking for something. For example, you might choose long-tail keywords, which are more precise than common keywords.
If you are currently employing successful keywords, you can continue to do so. However, avoid repeating the same term throughout your text. Overuse of a keyword is referred to as keyword stuffing.
If you do this, Google can penalize your site for displaying spammy material. Unfortunately, this practice can also irritate your readers, as they will notice the exact term or phrase repeated throughout your content.
No SEO on your Digital Marketing Strategy
Nowadays, effective SEO requires more than simply SEO. It requires the assistance of social media, mobile marketing, content marketing, and any other digital marketing tools accessible.
If your strategy is to focus only on SEO, you will not succeed. Therefore, it is vital to go beyond SEO and develop a comprehensive digital marketing plan rather than just an SEO approach.
Utilize typical SEO tactics to improve your website and content, but go outside the box and do not be hesitant to experiment for advertising reasons. For example, consider strategies to increase traffic rather than increase links, and the connections will automatically follow. If you find it complicated, several internet marketing services can help you with SEO-related marketing strategies.
Slow Page Loading Speed
It is a crime not to use speed as a ranking element. If there is one aspect, we can be sure that affects your ranking position, undoubtedly the page speed.
Google and Bing both want to speed up the web and are doing all they can to help make that happen. We know that optimizing a website's loading speed is not easy, but ignoring it is a mistake.
A quicker website will create more traffic (as a result of improved rankings), more purchases, and more page views. In addition, a speedier website will earn more ad clicks and money if your website has advertisements, such as AdSense.
Not Mobile-friendly
The majority of people use their phones regularly for various purposes, including reading, shopping, playing games, and looking for information. Therefore, if your site is not optimized for mobile consumption, consumers will be discouraged from returning. Additionally, you can have a mobile version, but it can deter prospective customers if it does not function properly.
If your website has characteristics such as material that will not fit on a phone's screen or text that is not easy to read, it is not mobile-friendly. The same is true if the viewport has not been defined and clickable items are presented very close.
Broken Links
Your site loses credibility if it has an excessive number of broken links, giving the appearance that it is neglected and leading visitors to believe you do not respect their time. Individuals take the time to read your material and click on links for further information. If they discover that the links are no longer active, they are unlikely to return.
Another consequence of failing to fix broken links is a decrease in Google ranks. Suppose you do not address broken links on your website. In that case, the rating of your website will never increase, and you should not expect visitors or prospective customers to locate your website quickly.
Irrelevant Content with Wrong Images
Your website's content is critical. Assume you are attempting to save money by investing in low-cost writeups. In such instances, your content would be inadequate, deterring customers from investing in your business. Some authors do not care to edit their content, which contributes to the site's and your business's loss of reputation.
Additionally, several articles lack pertinent photos. Remember that photographs are just as important as text, so ensure they are relevant and provide value to your work. Consider using good images that will aid your viewers. You can even make unique photographs for your website.
No Meta Descriptions and Title Tags
Assume you have neglected to include meta descriptions and title tags in your article. In such instances, even if you consistently employ top keywords and helpful content, you will not optimize your site. You will prevent search engines from crawling your website. A meta description summarizes the contents of your article.
Copied Content
Specific individuals get careless or sluggish when content creation and can choose to replicate or steal other people's work for their websites. Bear in mind that it is acceptable to cite someone or to use an article as a reference. However, never plagiarize another's work since Google will immediately recognize it.
Additionally, if you steal articles, you will lose credibility. People will notice that your material is identical to that of other websites. They can conclude that your site is incapable of producing unique articles. Plagiarism is not appropriate for your website or your reputation.
No Records of Stats
Following the publication of content, some website owners fail to monitor what occurs next. Simply because you have published your articles does not mean the process is complete.
Failure to maintain an eye on your statistics will obscure your actual development. You can track your SEO success with Google Webmaster Tools and Google Analytics.
Assume you are unsure how to determine your progress. Then, you can hire a business coach to assist you. They can provide invaluable advice on how to maximize the potential of your website.
Conclusion
It is important to remember to focus on generating high-quality content while also enhancing user engagement in SEO. However, some of the SEO blunders can be attributed to human error. Doing a frequent site audit can assist you in ensuring that your site is in excellent working order. So, it would help if you avoided the SEO mistakes mentioned above that newbies overlook.
The following two tabs change content below.
Accomplished sales expert and a creative digital marketing strategist with a proven record of success in design and product development/lifecycle, from conception to end-user.
Latest posts by Bala Ayya (see all)