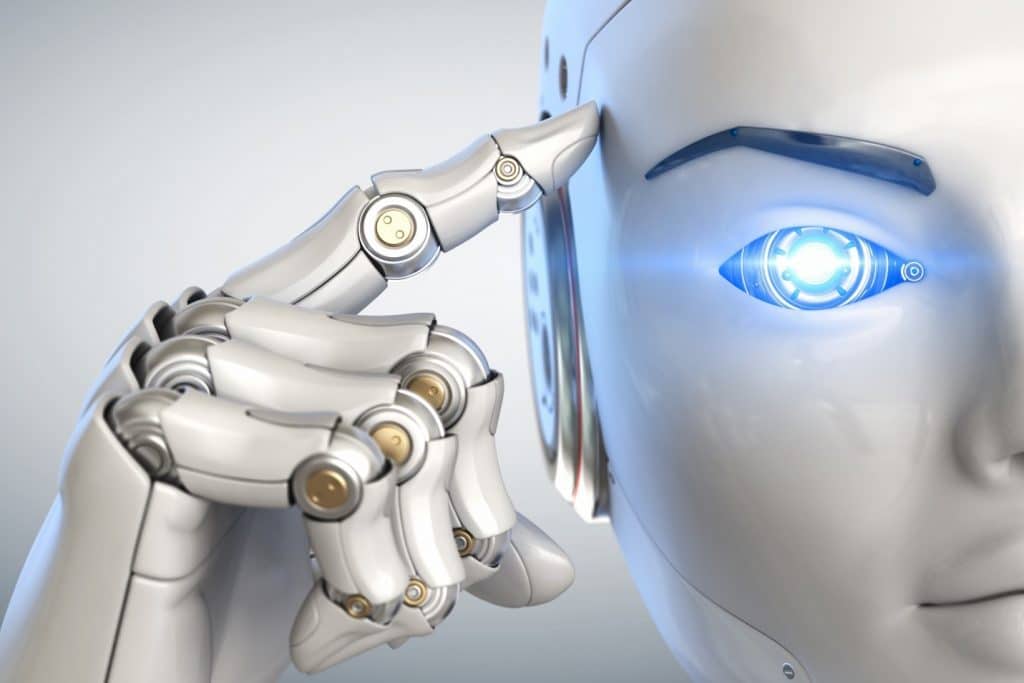 Commonly, when people think of robots, they imagine large pieces of machinery constructing cars or appliances on an assembly line. This may be true, but automation has slowly worked its way into every industry. Now we have little robots in our pockets that have the ability to handle a wide range of tasks usually facilitated by humans. The fear of robots taking our jobs is a concern most people have, but can bots really replace people who generate content?
What Role do Bots Have in the Content Market Today?
Content writing is a job that takes creativity, knowledge, and the understanding of society. Writers design narratives that are conversational and aimed to not only inform the reader but help promote a brand or product. Creating such a complicated and nuanced piece of marketing can be challenging for even the most experienced writer, so how can you develop a bot to create content? The answer is, you can get close.
Here are some of the roles bots have taken on in the world of content creation:
Bots Create Ideas for Content
Coming up with an idea for an article or another piece of content can be just as challenging as creating the content itself. Hours of research and analyzing keywords can take place before a writer comes up with an idea for an article that will effectively promote a brand. Now, with the introduction of AI, bots can crawl the web and collect multiple points of data in just minutes.
A bot can find trending keywords, popular subjects, or high-ranking article topics that can help a writer decide what they should write about. Buzzsumo is a great example of a program that can scan the web and inform you about the most shared articles that were recently written based on the subject matter you are searching for.
Having bots assist you with creating ideas won't take away your job. In fact, utilizing a bot's ability to scan and analyze massive amounts of information can help you do your job better. Keeping your content topical yet original is difficult and bots are the perfect tool to save you time and generate better content.
Write More with the Help of Robots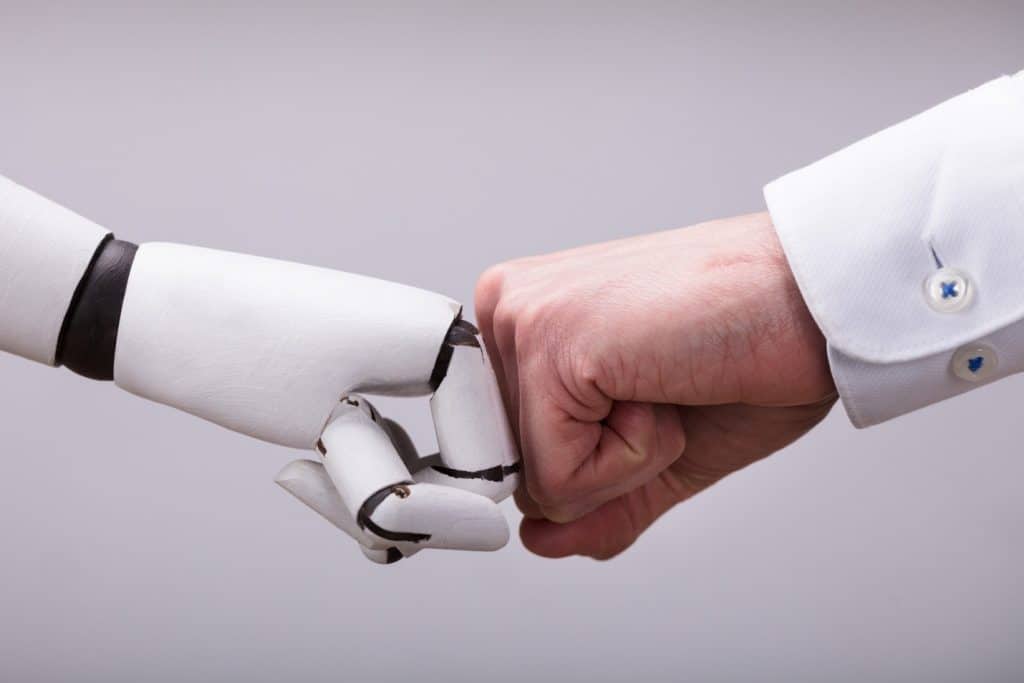 It should put your mind at ease to know that we are still years away from having bots that can write compelling articles. Artificial intelligence is a very tricky form of technology and all bots still need some sort of human influence. That being said, there are bots in development that can analyze high-ranking articles and piece together very short and simple summaries.
If your goal is to alleviate some of the mundane and redundant tasks from your writing staff – jobs that require copying the same message multiple times and only changing a few words – then you may want to consider using a chatbot that can directly message your clients with seemingly personalized messages. Many hours can be saved on email and ad copy campaigns with the assistance of bots that can generate simple bits of content.
Automatic Content Generating with NLG
Natural language generation (NLG) is a new and powerful form of AI that allows bots to generate content based on given data. Bots with NLG still cannot create long-form content but are well suited for creating user-friendly reports for businesses. When you enter a large amount of information, such as price points or company performance data, into an NLG bot, it will create a short written summary that is easily understood. These reports lack any resemblance of human tone but can save you time when crunching numbers for the annual report.
Grading Your Content's Performance
Content creation is not an absolute science. Making sure that your articles will rank well and possibly start trending can be difficult. There are several services that analyze your content with complex algorithms and generate insights into your content's performance. Content intelligence platforms like Atomic Reach will scan your website's entire collection of content, find out which articles are performing well, and tell you the best format in which to write your content.
Atomic Reach takes into consideration parameters like preferred paragraph length, ideal word count, the reading level of your audience, and even the most sought-after emotional tone. Once the analysis is done, you simply enter any new article into their program and the software will assist you with any changes that need to be made to better engage with your audience.
Many companies are also utilizing chatbots to test run marketing messages. With a chatbot delivering your content, you can release your marketing message, test it, and make changes that will yield better results without a complete overhaul of an article. Bots collect important data points that can be utilized to better understand the public's opinion of your content strategy.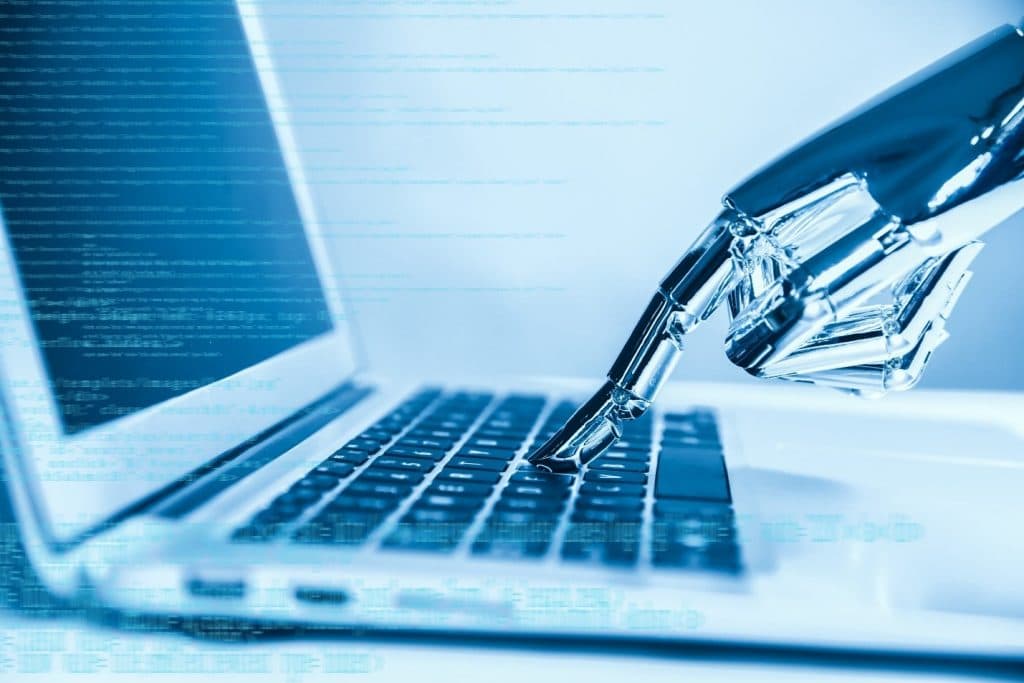 Optimizing Content with AI
You can create the best article ever written, but it will not help a company promote their brand unless it can be easily found online. The majority of online traffic goes to the websites that show up on the first page when someone is searching for information. Search engine optimization (SEO) is the key to making sure your content yields the most traffic possible. Bots have the ability to scan the web for content topics that are similar to what you want to write about and can deliver a collection of relevant keywords that will help you rise to the top of the searching rank. If you organically insert these keywords into your articles, it can greatly improve your chances of making the first page of a search for the subject matter you are writing about.
New Jobs Created by Bots
The new advances in AI are mainly geared towards assisting content creators. Your job becomes a little easier with every advancement. In fact, bots aren't only helping, they are creating new jobs for writers.
Chatbots are designed to interact with customers and inform them about your company's products and services. To facilitate the exchange between the bot and the user, a script must be written for the chatbot. When a user asks the bot a question, a prewritten response is generated. Content creators are now able to find lucrative employment writing answers and information for bots to deliver to consumers.
Strengthen your Content with the Help of Bots
Automation is changing the way companies communicate with their customers. By utilizing these new advancements in technology, you can share your brand and directly connect with your audience across all digital platforms. Keep up with technology by strengthening and streamlining your content with bots.
The following two tabs change content below.
Morgen Henderson
Morgen Henderson grew up in Utah. She has experience in the family entertainment industry where her love of business and technology began to sprout. She spent a year and a half doing humanitarian work in the Dominican Republic and enjoys helping others. She also loves to travel, bake, and learn about topics relating to technology and business.
Latest posts by Morgen Henderson (see all)