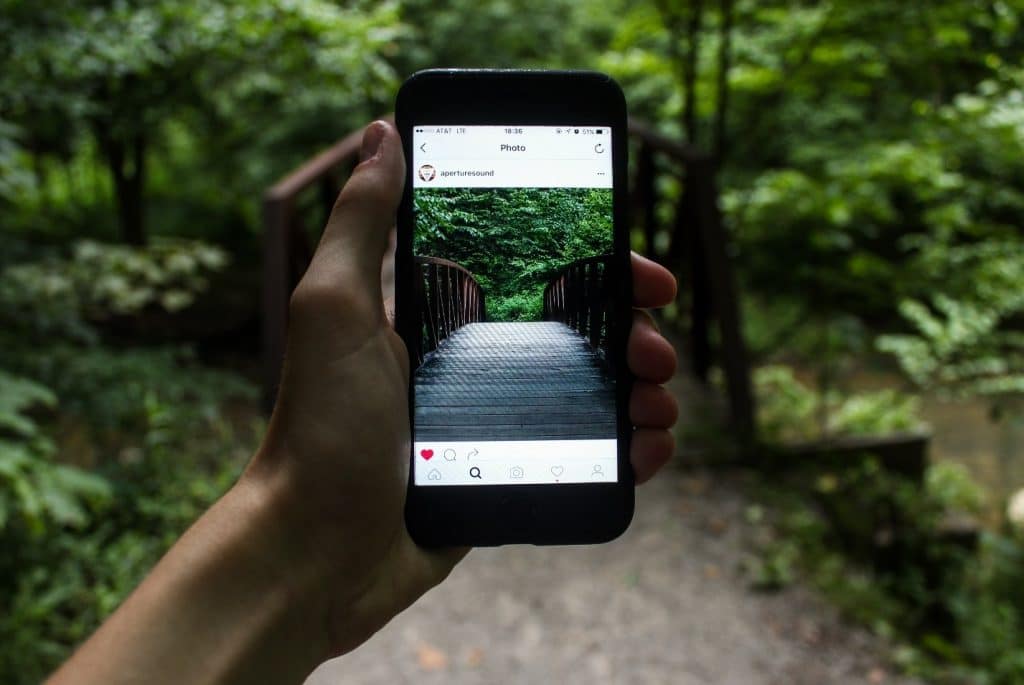 With an increasing number of users, new features being added to the app and a new ad algorithm, Instagram has proved that it will be around for a long time. For business and personal brand, you definitely want to leverage on this and make a good use of the benefits Instagram has to offer. 
Every successful business wants to build a unique brand and have an Instagram feed that captivates their audience attention. Especially a business account where you really need to employ every social media strategy you know to boost your brand. With the increasing competition between newbies and already established companies (that has a great marketing team including veteran website designers, digital marketing guru and all) you need to step up your game to keep up with the pace. 
Even without having a competitor, as in you only have a personal account, you still want to look awesome online and have a stunning feed. Curating your Instagram feed like a pro is not limited to business accounts; you can also decide to give a nice aesthetic to your personal brand. 
So what are the proven techniques to nice up your Instagram feed and have a reputable brand online? Continue reading as you are about to get first-hand info on effective tips to help your social media career. 
#1. Instagram Feed Inspiration Takes Time and Planning
The number one secret to getting things done is setting aside time to plan. Most webmasters know this trick that is the reason they don't post random thought that doesn't fit into their brand. Set aside time to plan how your feed will look like, what impact do you want your feed to have, who are your target audience and what kind of post will attract more audience and many other things. This means you have to be clear about your style before starting. 
Also, you can plan how your grid will look like before posting on Instagram and have a scheduled time to post every day or as often as you like. This will ensure consistency and also ensure you stick to your plan.
#2. Archive Posts That Don't Match Your Aesthetic
After listing out your plans and you are clear on how you want your feed to look like, the next step is to archive posts that don't match your style. No problem if you are uncertain where to start from kindly ride along and practice the steps discussed below. 
You can start by scrutinizing your feed and checking contents that you have there already to see those that don't match with your style and what you will want your feed to look like. Archive or delete those that don't meet the expectation and standard you have set. 
For example, if you have blurry photos or images with bad lightning that looks amateurish simply archive or delete such post from your feed. Remember, you want something that is consistent with your online presence which means you don't have to keep old post that doesn't fit into the bigger picture.
To archive post, just follow the following steps:
Go to your profile

Click on the post you want to archive

Click on the three-dot at the right corner

Select Archive
Archiving a post is a better option than deletion because you can still return the post to appear on your feed later if you want to.
#3. Use Similar Filters and Editing Styles
As discussed above, having posts that are consistent with your branding style is essential. That means you have to edit your posts to have a similar style and fitting aesthetics. The filter, the color, the lightning and other branding elements should fit in and fall in place. Putting this in place will make your audience have a feel of what you are trying to communicate and relate with your brand easily.
To do the editing and filter, you don't have to be a professional graphics artist or a web designer; there are mobile apps and clipping path service available that you can use to make everything rhyme together. You can check out editing apps such as Afterlight, PicMonkey, and other premium or free tools which you can get at App stores. So next time you post, think about how the post fit into your overall brand goals and your Insta feed. Taking these baby steps will add up to building your professional brand.
Also, there might be photos you really like and will want to feature on your feed but they don't fit well into your brand, using a monotone filter can make them feel cool and fit well into your style. If you don't want to take this option, then build up resistance not to post such photos. You don't want to ruin your branding effort by posting a single photo that doesn't fit into your goal.
#4. Original Content is King
Real businesses love to be distinct and not to follow the crowd. They create a legacy that others copy and they simply do this by being original. Original content is king! Anyone can just wake up one day and scrape the internet for pictures to post on their feed, this doesn't mean you can't be like anyone, but for you to create a long-lasting reputable brand, you have to be the original version of yourself. 
Since you are set out to create a brand that is consistent with your style and brand vision you don't want to lose that credibility by scraping some random photos online to post on your feed. Invest quality time in creating an awesome post that matches your goals, this will set you aside and gives you credibility as a pro in that field.
#5. Brand with Style: Use Captions
There is more to curating your Instagram feed like a pro, it is not just about snapping smashing pictures or putting fitting filters. Leverage on the power of words. With words, you can communicate your thought and ideas in a better way and sell your brand well the way you want it without stress. It is true that a picture speaks a thousand words, but using effective captions paint a clearer vision of what you are trying to communicate with a picture. In case you ask again, why need a caption? Simple! It gives clarity to your post.
Another method to brand your Instagram feed is by using hashtags. This is another way to project your brand voice as being consistent with a hashtag will allow your audience to easily search for your post and also allow your brand to become more visible. People who are not following you can easily see your post when they search for your hashtag using the Instagram search tool. 
So what are you waiting for? All these are easy steps you can implement today and start giving your feed that awesome look you have always wanted. Plan what you want, archive the posts that don't fit into your style, create original content like a pro that you are, edit and use a consistent filter and then use the hashtag! All these are effective tips to make your brand soar. 
Good luck and happy branding!
The following two tabs change content below.
Jamie
Jamie is a mother to 8 children and an avid cook. She enjoys theatre from both the audience as well as being on stage. She has been writing stories ever since she could put pen to paper and still enjoys doing so today. Her passion for food has her often creating new recipes to try on her family, who are always happy to sample. Jamie graduated with a diploma in Social Services and has worked with children for most of her life. She now writes for Webcompare and helps them in their content promotions.