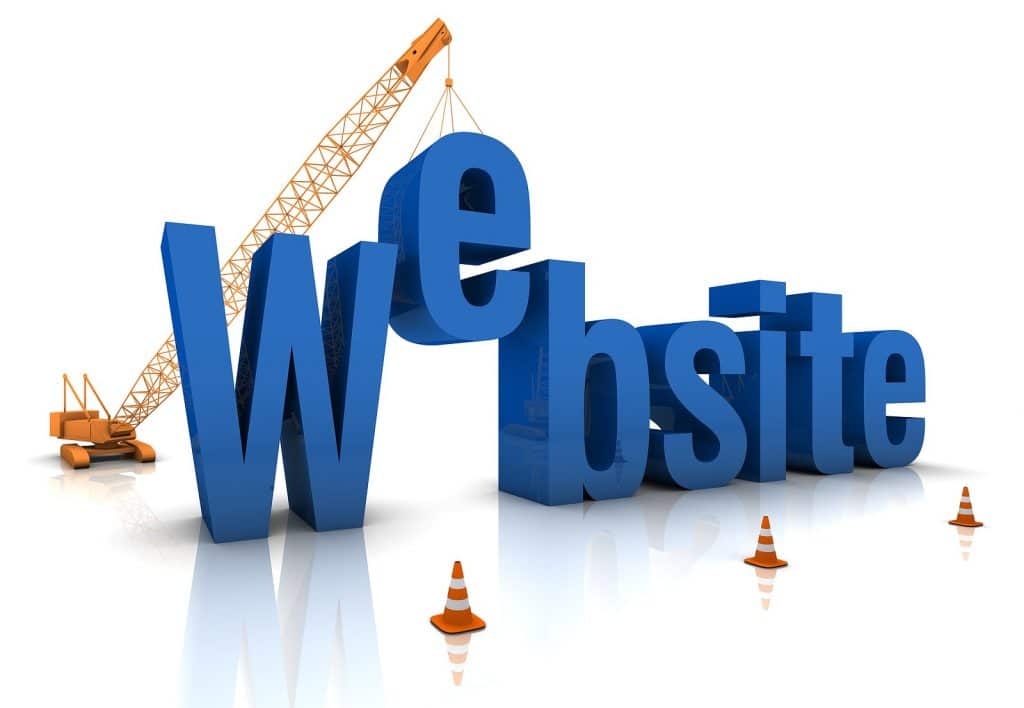 So, you intend to build a website, and you've decided to use a website builder. Perhaps you don't know any coding and don't want to hire someone to do it, or perhaps you just want to spend as little time as possible on the setup phase. Regardless, your mind is set. 
But which website builder is right for you? You want to rank as well as possible and get a lot of organic search traffic, but you're not sure which option to choose. There are plenty of options out there, and the features are all broadly similar. It's tough to tell how they differ for Search Engine Optimization (SEO). 
In this piece, we're going to look at the technical elements that affect SEO, look at how some major website builders compare, and identify the best option website builder for the typical user.
There are Countless Technical SEO Factors
In theory, the goal of a search engine is to provide the results that will be most useful to the searcher, and with millions of pages around with the potential to rank for something, the search engines need to look at a lot of different website elements to compare them. 
On a technical level, there are numerous hurdles that plenty of websites fail to overcome. They leave pages invisible to crawlers (the bots search engines send to assess websites), load slowly, or function poorly or incorrectly on mobile devices. Then there are issues with how pages are formatted and presented that can make the difference between similar websites (you can scan a variety of relevant metrics using the Mondovo Website Audit tool).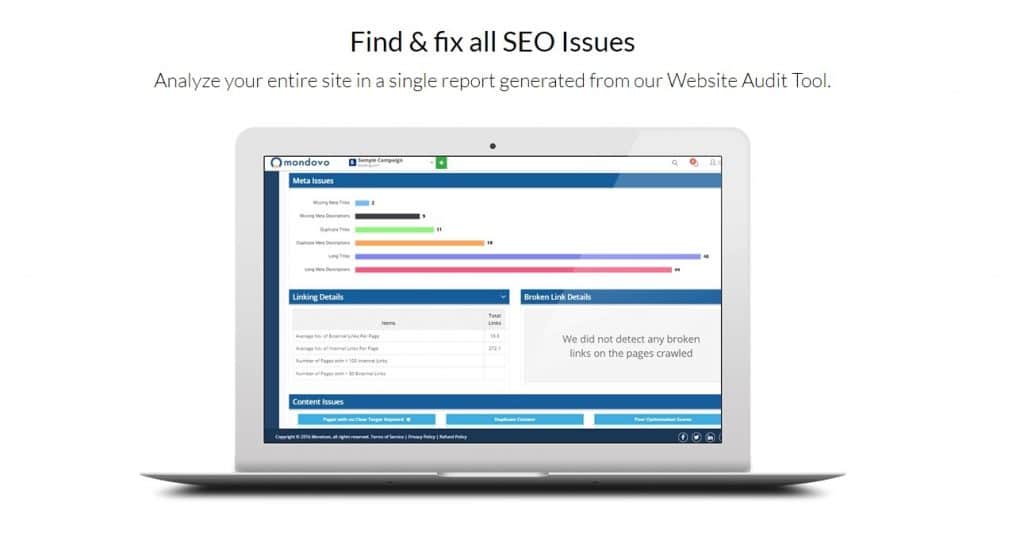 You might think that all major website builders available today must meet these basic technical standards, but you'd be surprised by how many small issues are still around, particularly with low-cost platforms. Since SEO is all about visibility, and cheap plans are often loaded with restrictions, there can be some major intentional clashes, particularly when it comes to structure. 
Most of the structural problems involve URL handling and internal linking structures. A lot of builders still don't follow best practices (making sure there's a canonical link, preventing duplicate pages, avoiding unnatural URL parameters, etc.). They vary in their implementation of microdata (Schema.org tagging, chiefly). They can even have basic problems with making everything indexable, which is obviously a major concern.
Hosted Vs. Self-hosted Builders
We can start by differentiating between hosted and self-hosted CMS because that plays a large role in the level of customization you can achieve. Using a hosted CMS means that the storage and distribution of all the resources for your website are handled for you, but you have less control over them as a result, so you may be unable to address certain SEO issues. 
The biggest hosted CMS is Wix, and it has never been considered a great option for SEO. While it has made big strides in the right direction, its approach to keeping things under control will never be a great fit for SEO. Much of its content is hidden behind Javascript, and while Google can now parse it, it's far from ideal (especially if it doesn't meet Google's style guide). 
It also has a big issue with template switching. Once you've customized a Wix template, you can't save that total customization. Should you feel like making a change and trying out a new template, you'd have to upload your content all over again, even if you decided to switch back to the template you were using before. That's very frustrating. That there are no export options for that sort of thing is quite extraordinary. 
Alternatively, you can use a self-hosted CMS, which means that you build a website through a combination of wizards and templates but then choose your own hosting. That means you control all of the resources and get to tweak settings at your leisure. 
By far the biggest self-hosted CMS is WordPress, and it's a really strong option for SEO because it's incredibly flexible (and has some great themes). It used to have some huge issues, but the SEO community has put in a lot of time and effort to improve it, and the WordPress team has been very responsive to criticism. For some time, the Yoast SEO WordPress plugin has set a benchmark for powerful and easy-to-use SEO CMS options.
Dedicated E-commerce Options
If you're running an ecommerce business, SEO is very important for establishing and maintaining product and/or service visibility online, and while platforms like Wix and WordPress can be used for ecommerce, they're not designed for it. There are other alternatives to Wordress that you might want to consider.
That's why there are various dedicated ecommerce builders that are suitable for online retail without any extensions or elaborate configuration. As with the non-ecommerce website builders, there are hosted and self-hosted options. 
The biggest hosted ecommerce builder is Shopify, and it's quite strong for SEO these days. While it's not as prevalent as WordPress, its simple storefront creator is the most popular platform among leading ecommerce sites because of its general adherence to best practices and an excellent selection of mobile-responsive themes (it accounts for 10% of the top ten thousand retail sites). Using a dated or awkward theme has a big effect on user metrics, which in turn hits Google rankings.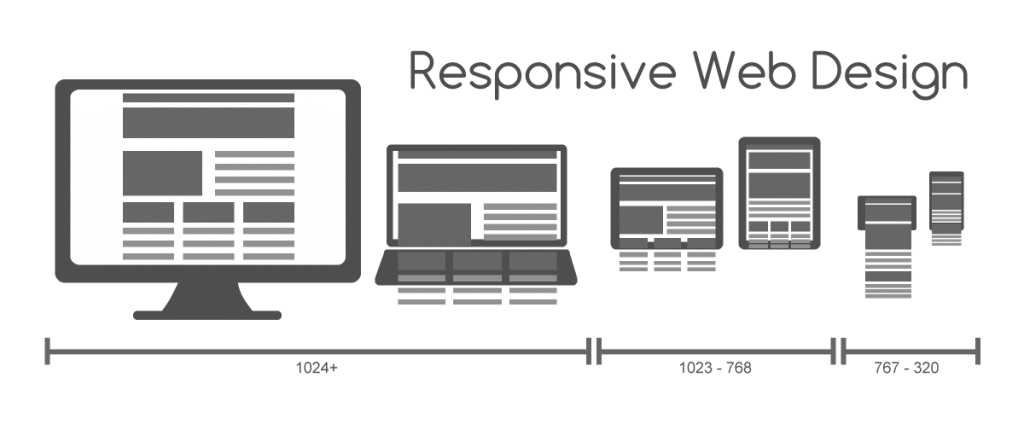 As far as self-hosted ecommerce goes, I'd give the nod to Magento at an enterprise level. It's a very complex and technical system that's tough to set up and expensive to find developers for, but it's incredibly potent and has a huge range of options. 
For smaller retailers, WordPress with the Woocommerce plugin is another strong option. It builds on the great flexibility of WordPress with all the necessary ecommerce options, so while it isn't ideal for big businesses, it's perfect for smaller operations that want to minimize costs and have a user-friendly interface that doesn't overcomplicate things.
WordPress is a Strong Choice
It's no surprise that WordPress is so popular (52.8% of sites scanned by CMS Detect run on it) because it hits the sweet spot of functionality, flexibility and usability. The WordPress team has done an excellent job of rolling out updates to tackle issues identified by the SEO community.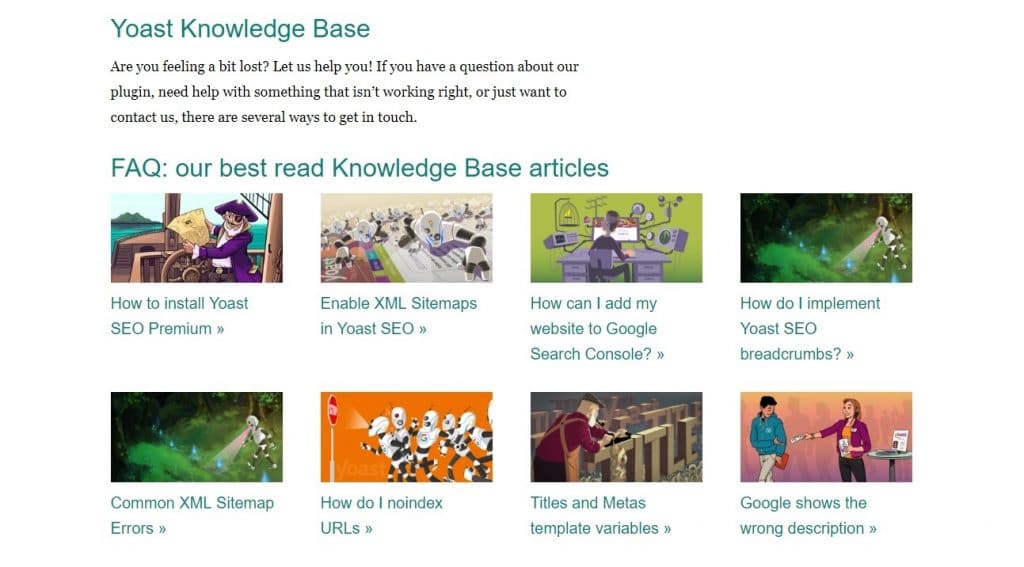 In addition, the huge community of WordPress users ensures that it's really easy and cheap to find information, guides, and skilled developers. 
If you're running a huge business and you can invest heavily in development, go for Magento. If you want a slick hosted option, try Shopify.
Every Website Builder has its Quirks
Let's be clear that just as there's no magic bullet solution for technical SEO shortcomings, there's no platform out there that doesn't have any problems or annoying weaknesses you'll need to work around if you want to get deep into optimization. Instead of looking at which website builder has the fewest issues, you're better served thinking about which one best suits your style and specific needs.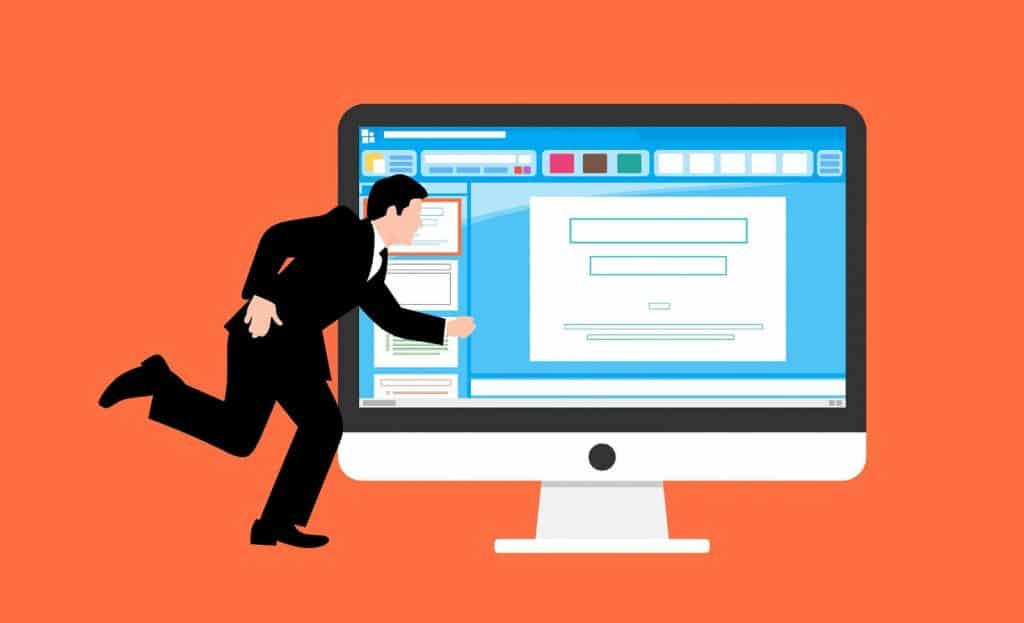 Think about things like integration options, how easily your website could scale on a particular platform, and how intuitive and advanced the design and theming possibilities are. Before you commit to a website builder, test it out— see how you like the interface, what the support options are like, what kind of community you can discuss issues with, and what you think you can realistically achieve with it. 
Once you've picked a platform, you're going to be stuck using that CMS for the foreseeable future, and even minor grievances can turn into huge irritations once you've run up against them enough times. Migration down the line is an option, but it's time-consuming, complex, and often expensive if you have to outsource the work, so don't lean too heavily on the idea.
You Need to Lay the Right Foundation
The website builder you use will lay the foundation that you'll build your site and online activity in general on, so it isn't something to be chosen thoughtlessly. Check and double-check all the features and support options on offer, and run your preference by some technical experts if you need some assistance. 
In conclusion, there's no one-size-fits-all website builder. S0, note down all your requirements and preferences and do some further research to make sure you know what you're getting before you make your final decision— but the chances are pretty good that you should end up going with WordPress.
The following two tabs change content below.
Kayleigh Alexandra
Kayleigh Alexandra is a content writer for
Micro Startups
— a site dedicated to spreading the word about startups and small businesses of all shapes and sizes. Visit the blog for the latest marketing insights from top experts and inspiring entrepreneurial stories.
Latest posts by Kayleigh Alexandra (see all)