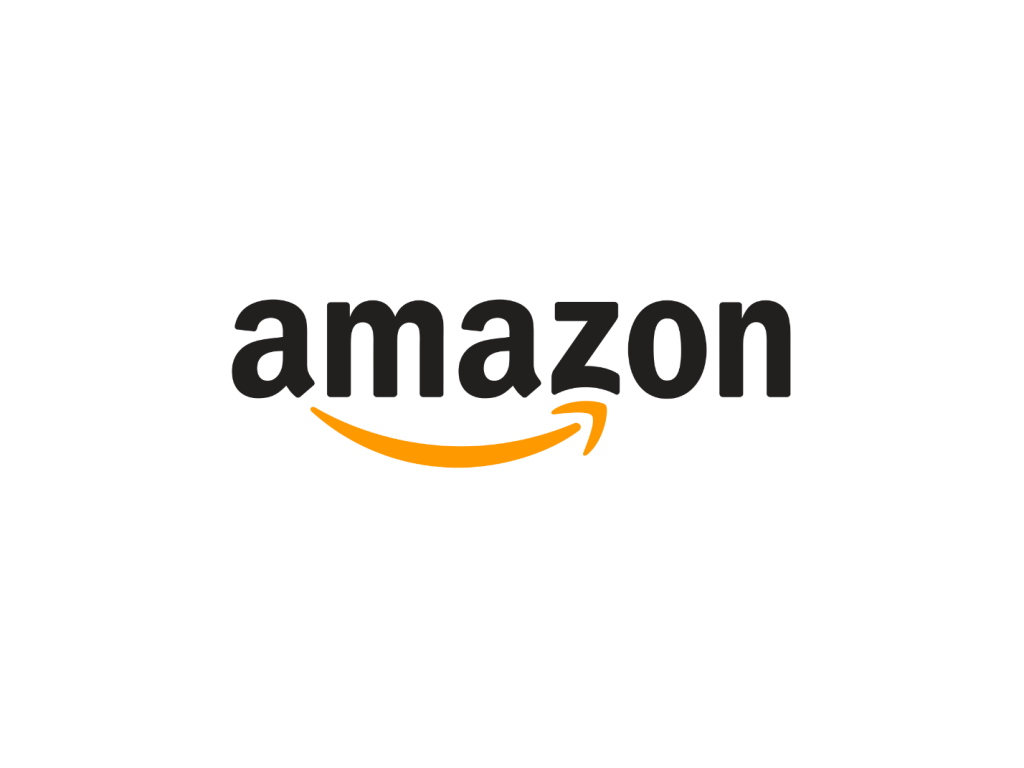 Amazon's sales numbers make it one of the world's leading eCommerce retailers. This figure only represents the company's net sales. It will not be surprising if its gross sales are considerably more than this figure.
Thanks to its optimized product pages, Amazon was able to build and maintain its top position in online retailing. The optimization of its product pages plays a critical role in achieving its sales objectives year by year.
To be effective, Amazon has been following tried and tested rules of product page optimization. The results have shown their effectiveness. This article will delve deeper into this subject and will show you some tips on how to effectively optimize your product pages in Amazon.
What is a Product Page?
A product page is a website page of an eCommerce entity that is focused on its product or service that it is offering to consumers and sometimes to other businesses. It usually provides detailed information on the product or service. This information may include the unique features and capabilities of the service or product.
The information is primarily conveyed through text or words. Lately, more innovative ways of relaying the information are being used by many eCommerce websites. These may include images, videos, and animations or combinations of the three.
Although conveying information seems to be the primary role of a product page, its deeper objective is to convince the reader to buy the product or service. In other words, the text, videos, and animations must have that underlying goal. They all must be designed to motivate the customer to patronize the product.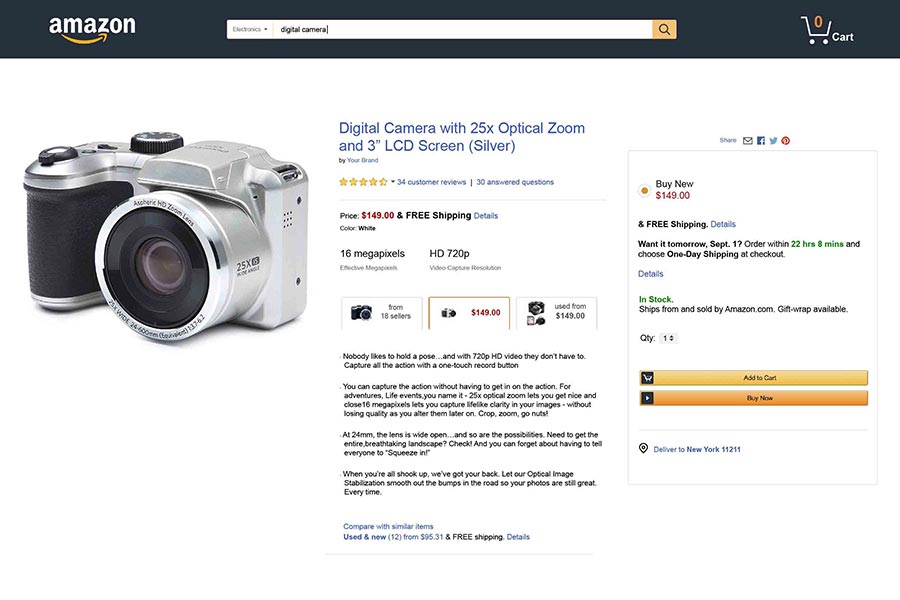 What Comprises a Product Page?
A product page should be like a short encyclopedia or a brochure of the product or service you are offering. You need to include all the essential aspects of this particular item. Any information that you think will convince the customer that it is the one that will fulfill his need must be included.
To be more specific, you need to include the following in your product pages:
the most unique and important features of the product
how the product was made
how the product operates
how to best use the product
the product's warranty
Here's a snippet of product details on a product page.

Why Do You Need to Optimize Your Amazon Product Pages?
If you are the only one selling your product on Amazon, you don't really need SEO in your product pages. But as you well know, you are just one among the many that sell your kind of product.
That means you don't have any control over the contents that are published on Amazon's website. One of the reasons for Amazon's massive sales is its practice of aggregating the best content from all its product listings.
Therefore, it is very essential for you to SEO your product pages. If the contents of your product pages are optimized to the best of your ability, your product pages will attract more qualified traffic resulting in more conversions. This leads us now to the next section of this article.
SEO Tips for Structuring & Wording Product Pages
Follow these tips on optimizing your Amazon product pages and see the traffic on your website increase.
#1. Put Long-Tail Keywords on the Title of the Product
When people search for products on Amazon, they do it the same way they search for things on Google, Yahoo, and other search engines. Instead of browsing through a list of product categories, they will usually type a long search query, even if they already know the name of the product.
This shows that you really need to optimize the title of your product/s. By using the right combination of keywords, you will make them more relevant to the search queries that most consumers are using thus increasing your product's chances of being seen by more people.
When it comes to its algorithm in ranking product pages, Amazon has revealed this fact in one of its help sections. The online seller disclosed that search is the basic manner by which people use to find products on its website.
People usually conduct their search by typing in keywords. These keywords are then matched with the search terms that they typed in for a particular product. If the search terms are well-chosen, the chances of the product being seen and bought by more consumers will greatly increase.
For instance, just adding one relevant search term will boost the product's visibility.
Here's an infographic nicely explaining the benefits of long-tails keywords.

#2. Design Distinctive Product Descriptions
Don't make the mistake of using the product description supplied by the manufacturer. Google and other search engines will regard this description as duplicated or copied content. Your website can be flagged down and it might not even be indexed by the search engines.
Think of product descriptions as your chance to write and describe your product or service in a unique and compelling way that will convince your target market that this is the product that will fulfill their needs and solve their problems.
#3. Optimize the Speed of Loading Your Product Pages
The loading speed of your product pages is very critical in your success in eCommerce. Statistics show that half of the visitors to product pages leave if the page doesn't load in a matter of three seconds.
Likewise, about 79 percent of your visitors will almost never return if your product pages take too long to load. Now that more and more consumers are using their mobile gadgets to search for the products they need, it becomes more important for you to optimize the loading speed of your product pages.
There are several ways to boost your product pages' loading speed and thus your rankings in search engines.
One way is to compress the images of your products.
Another way is to determine if your product pages have coding issues and if there are, to fix them.
A third way is to implement lazy loading.
#4. Optimize the Images of Your Product the Amazon Way
If you want more conversions on your product pages, you need to strictly follow the requirements of Amazon regarding the use of images. They don't want you to upload just any kind of product images on your product pages.
Amazon knows that poor images result in poor conversions. This online retailer may even limit your product pages if you insist on using second-rate images of your products. Therefore, you really need to provide them with as many high-quality optimized images that you can get of your products.
Your product must be highlighted at different angles. Since your target customers can't hold your product, these images will provide them a proper visual representation.
High-quality images are important in online selling since a study showed that approximately 67 percent of customers regard images and photos very important in making a buying decision. You are also allowed by Amazon to include videos in your product pages since they are better than still photos in presenting your product/s and its benefits to your target customers.
#5. Include Social Media on Your Product Pages
Take advantage of social media networks. They can turn your potential customers to buying customers. You can design your product pages with buttons for social sharing on social media platforms like Twitter, Facebook, Instagram, Pinterest, and others.
The search engine rankings of your product pages will experience a boost if the quality and amount of their social media signals will be enhanced. In addition, the comments made by your satisfied customers about your product will be shared with their followers, thus boosting the reach and visibility of your product/s.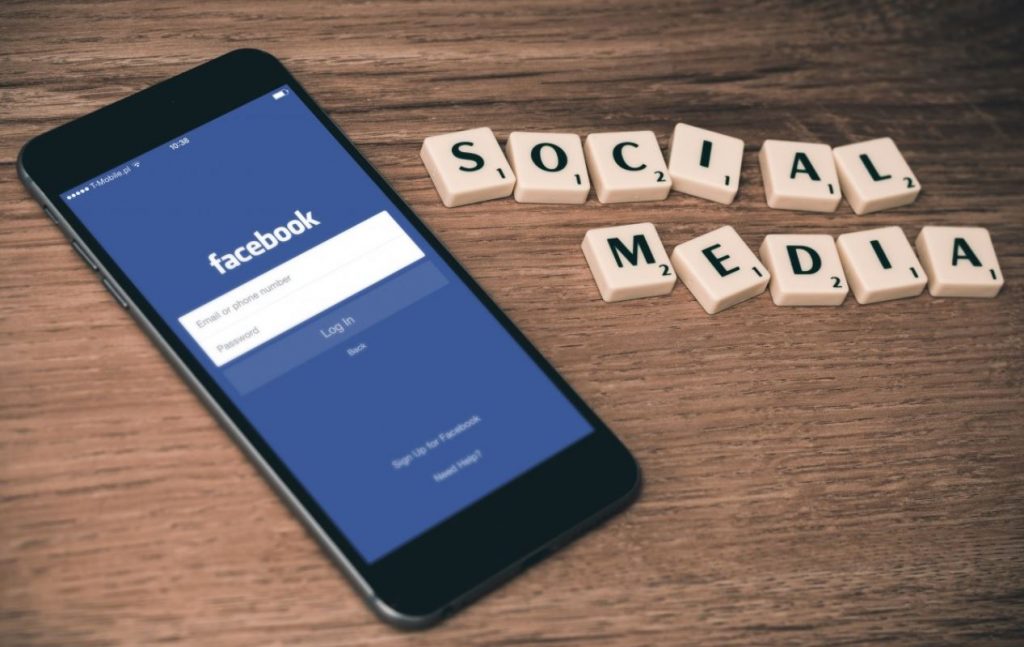 #6. Include Customer Reviews on Your Product Pages
Customer reviews are also important in converting a potential customer to buyers. Studies revealed because of these reviews, an additional 58 percent of product page visitors are converted to buyers. They also increase the page's income per visit by about 62 percent.
The reason is that customer reviews can create credibility. Reviews of customers also give actual proof of the product's usability to prospective customers. Another reason is that Google and other search engines also rank higher product pages that incorporate customer reviews.
#7. Answer All Possible Questions About Your Product
Your product pages must have the answers to all the possible questions that your customers may have about your product/s. This will keep them from wandering to the websites of your competitors to find the answers that they are searching for. If that happens, converting them to buying customers will be an uphill climb.
Anticipate as many questions as you can because they will come as your online visibility is enhanced by the eCommerce SEO strategies that you are implementing. Fortunately, Amazon has provided a Q&A section on its product listings. Take advantage of this feature.
It is also important to track the questions that your customers are asking. They will provide you with the material topics that you can include in your product pages which will make them always relevant, regularly updated and fresh.
Summing Up
Certainly, there are other ways to improve eCommerce SEO for Amazon product pages. But if you will use these tried and tested tips, your product pages will be able to convert more potential customers into buying customers. Alternatively, you can even approach some of the renowned ecommerce marketing agencies that provide Amazon ecommerce SEO specific services. This also helps in contributing considerably to Amazon's massive sales.
The following two tabs change content below.
Lianna Arakelyan
Lianna is a digital marketing junkie to the extreme with a knack for social media marketing strategy and implementation. She is not only extreme in her work but also in skydiving and bungee jumping when she needs some refreshing.
Latest posts by Lianna Arakelyan (see all)