With more than 2 billion monthly active users, it's high time people and businesses start taking Facebook seriously. Over the years, Facebook has created multiple avenues for a business to market itself on the platform. Facebook Business Page, Facebook Ads and Website integration, etc. are all avenues which every business has used in some way or the other.  However, there has been one aspect of Facebook that has been ignored by most companies and it is – Facebook Cover Photos for Business.
A Facebook Cover Photo is the first thing a viewer notices on your official Facebook page, and you can use it effectively, especially with the help of professionals that are adept in business photography, to promote your business and urge customers to follow your updates.
Do you offer photography services to capture special moments in time for people? Wholesale backdrops company can create many photographic opportunities all in one space, saving you time and money. You can make use of printed backdrops to create a festive holiday scene or a sweet first birthday smash cake session and the like.
Here are 15 smart ways you can use Facebook cover photos for business purposes.
Facebook Cover Photos for Business – Celebrate Occasions & Festivals
One of the best ways to stay current and active is to commemorate occasions. For instance, for 4th July or Christmas, you can create designs with your products or mascots to celebrate the occasion. This will give a festive and inclusive message to all your customers. However, make sure to create different banners for all the major festivals and occasions.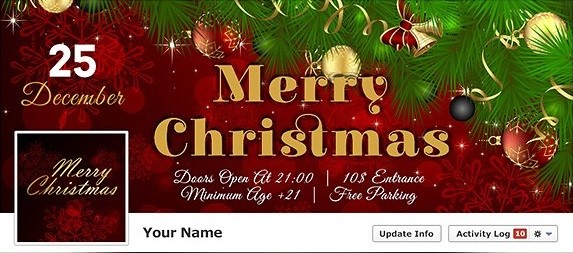 Facebook Cover Photos for Business – Showcase Your Products/Services
An ideal way to use Facebook cover photos for business purposes is by showing off your products and/or services in one single image. Use beautiful photographs of your products or brilliant text to convey your service to your viewers. This is where your value proposition is displayed, and your customer understands what you do in a quick glance. This needs to be in tune with your entire brand image and many brands ensure they definitely use their logo on this type of a Facebook cover image.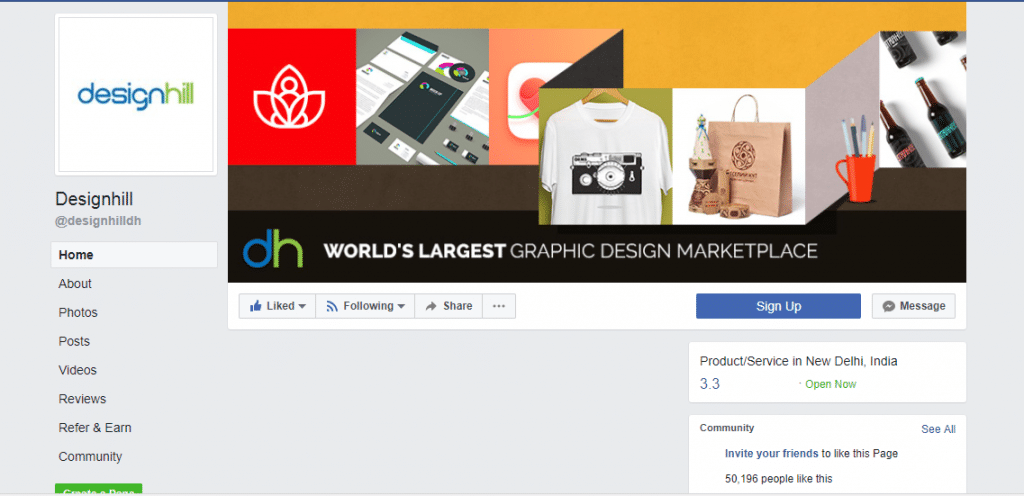 Facebook Cover Photos for Business – Information about New Launches
When you change the Facebook Cover Photo, your followers are immediately notified of this change. At the same time, new people who stumble upon your page can also see this immediately, which is why the best way to communicate new launches is a Facebook Cover update instead of a regular post.
You can use designs crowdsourced through platforms like Designhill to get the best Facebook Cover Design. Take a look at how Lady Gaga using a Facebook cover photo created a buzz around her upcoming album.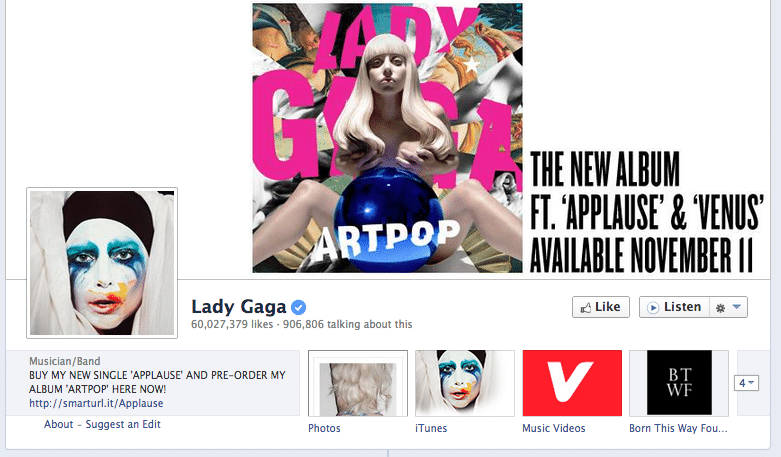 Facebook Cover Photos for Business – Create Impulse Buying
Images are more powerful than words, especially when it comes to food products, stationery, and clothing. The viewer immediately gets attracted to a visually appealing product and wants it. This creates an impulse to own and savour the product. You can add a clear call to action button where the customer can buy the product online or visit the store offline.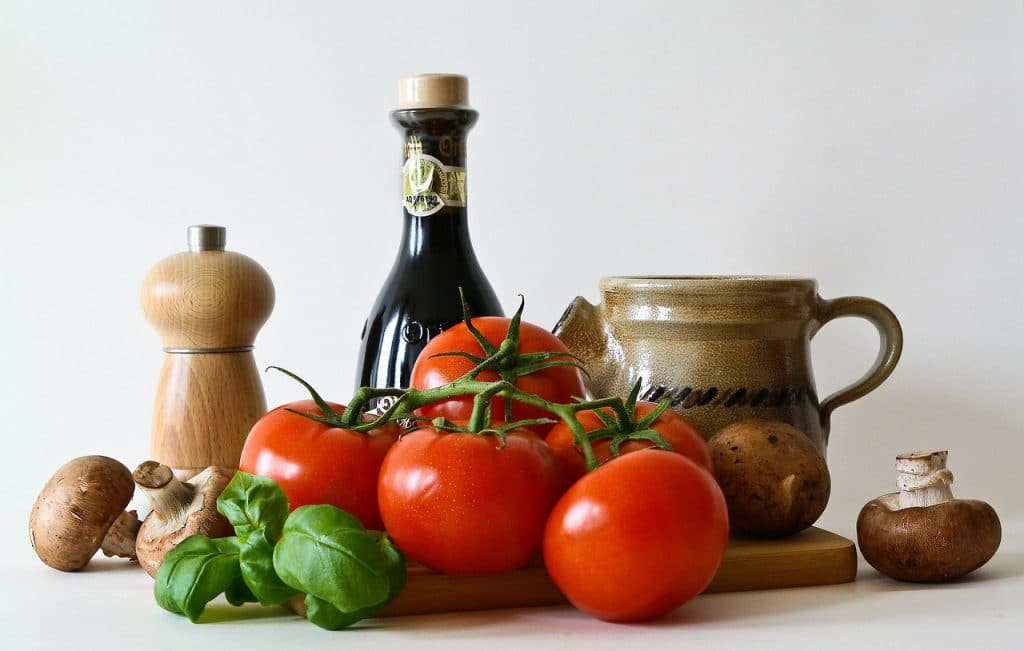 Facebook Cover Photos for Business – Announce Sales & Discounts
A lot of customers follow official Facebook pages to get information about discounts and sales. You can run Facebook exclusive discounts and urge customers to use coupon codes. You need to create a clear Call to Action (CTA) on the cover photo and track the link to calculate your ROI from this channel. You can accordingly customize your future marketing campaigns based on these metrics.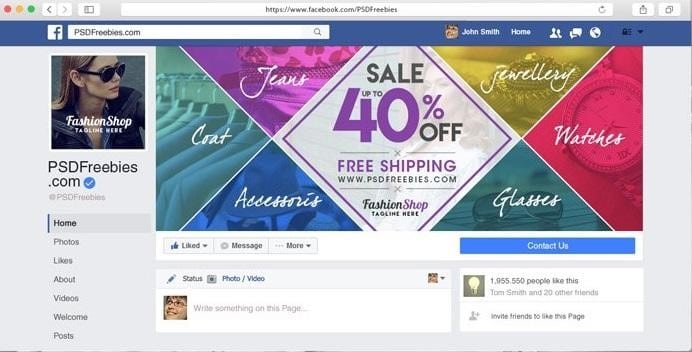 Facebook Cover Photos for Business – Get Creative
Facebook cover photos are often attractive and stunning to capture the attention of your target audience. A creative hack is to use the profile picture to expand the Facebook Cover photo size and create unique designs. You can run design contests on crowdsourcing websites like Designhill to get the best and creative Facebook Cover Photo design.
Facebook Cover Photos for Business – Feature Fans & Customers
A great way to engage customers is to feature photographs of your fans as your Facebook cover photo. This will increase user participation and show your appreciation towards them. You can put up photographs taken by them, art drawn or made by them or simply post their photographs as 'Fan of the month.' KFC usually uploads a "fan of the week" cover photo on Facebook. This develops a sense of belongingness between the customers and the brand and helps in building your audiences' trust.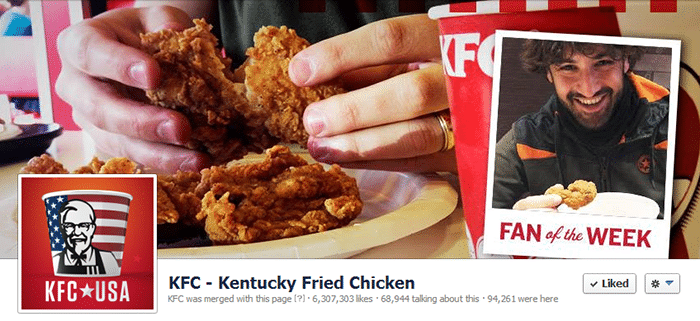 Facebook Cover Photos for Business – Announce Contests
Keeping your customers and fans coming back to your brand is important, and one of the ways to do so is by creating contests. You can create a strategy where contests are first announced on your Facebook page itself, so your fans will come to check it regularly. Also, announce the winners as a Facebook Cover Photo itself to create more interest!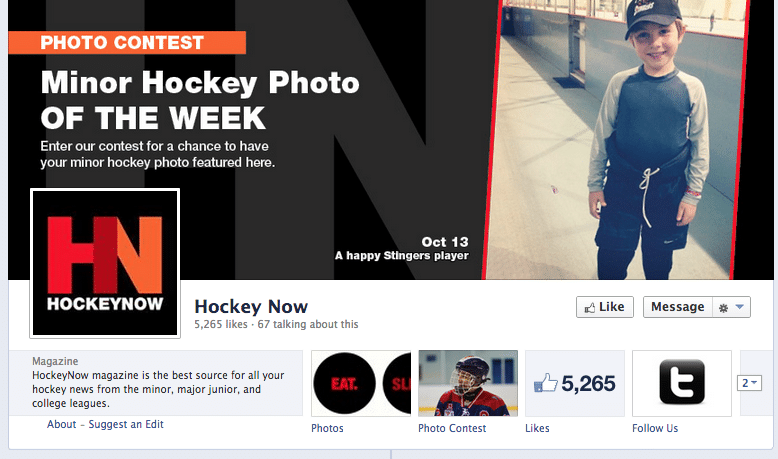 Facebook Cover Photos for Business – Celebrate Milestones
Nothing speaks success like numbers do! Whether it is the growth in your social media platforms or growth in sales numbers or if your company is celebrating its first anniversary, you should communicate it to your fans and followers. This will reinforce the fact that your business is growing and that you are a trustworthy business.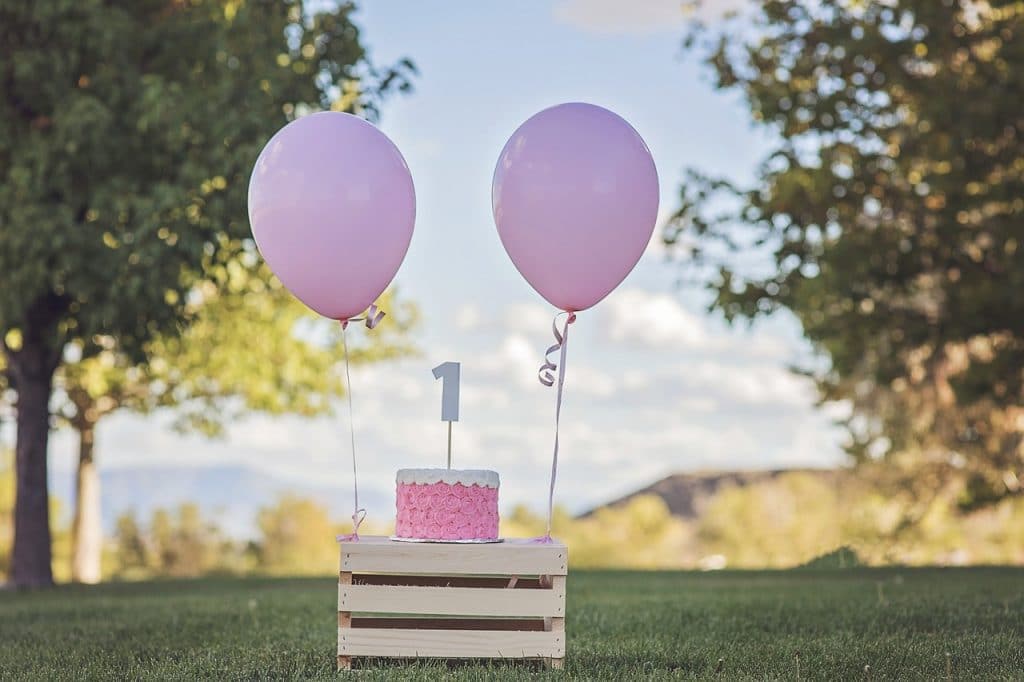 Facebook Cover Photos for Business – Promote Your App
Several businesses are app based or have an app that can be used by customers. You can embed your app store link in the Facebook Cover Photo as a majority of users are on Facebook Mobile and will directly be led to the app store. You can also announce how many users have already downloaded your app and are using it for your service/product.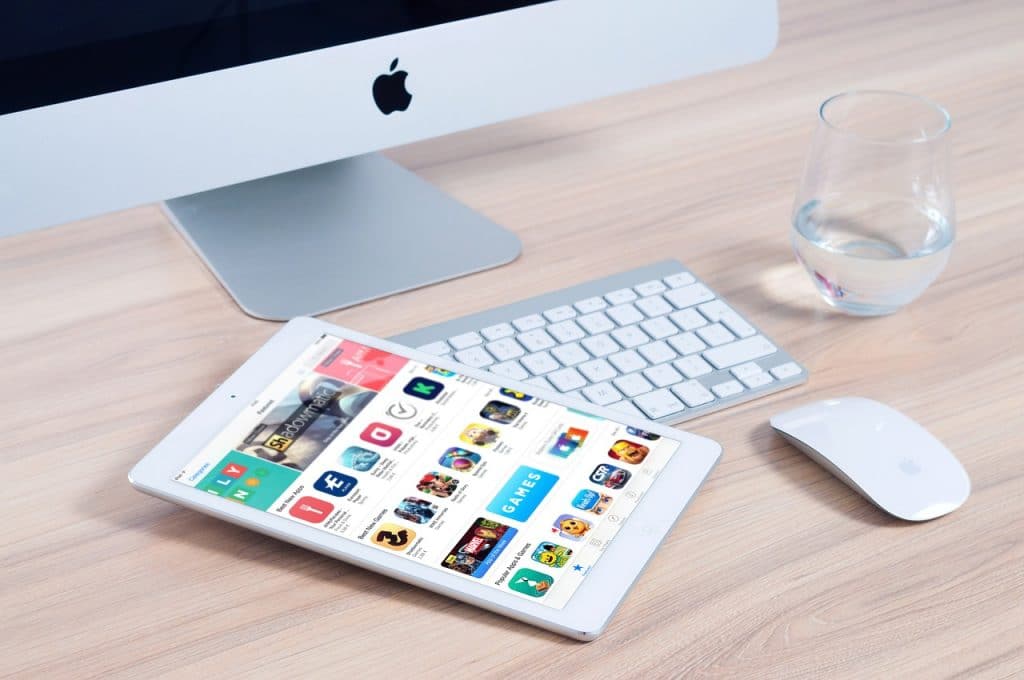 Facebook Cover Photos for Business – Announce Latest Trends
This especially works well for apparel and clothing companies where trends keep changing based on the season. You can showcase some of your best styles and designs with links to your online store or directions to your offline store to buy these styles.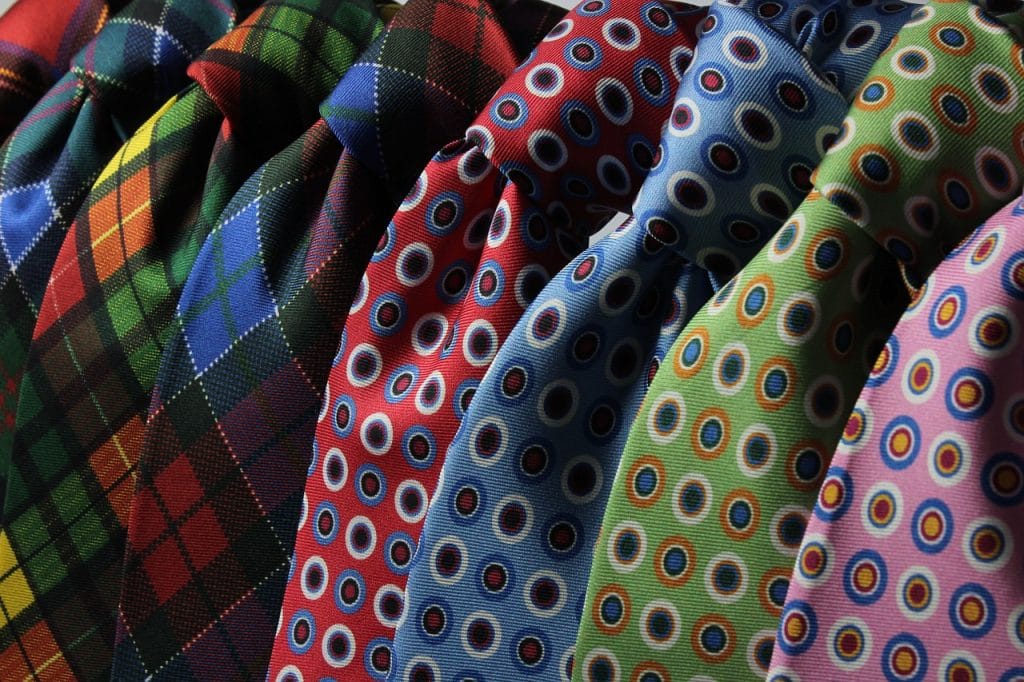 Facebook Cover Photos for Business – Use the Hashtag
The hashtag is everywhere! People are making up hashtags on the go, but since the merger of Instagram with Facebook it has become very easy for businesses to use these hashtags for communication. The same hashtag can be made viral on Twitter as well. Use the Facebook cover photo to advertise it and urge customers to use the hashtag on their posts as well.
However if you're someone whose looking for something that went viral online? Then you may want to check out this Jimmy John Shark photo here and see what made it viral online!

Facebook Cover Photos for Business – Show Off Your Funny Side
Businesses need not always keep talking about their products. It can get very boring after a while. You can instead use this platform to showcase your funny and humorous side. You can use current events or other situations to create doodles, comics or simply graphics that are funny. This will urge your followers to even share the post, as it is not product specific. This will spread the word faster, and people will start associating your brand with genuine liking.
Facebook Cover Photos for Business – Promote Giveaways
No one can refuse a free gift! And in the case of social media where all you have to do is simply tag or like a post, fans are more likely to participate in giveaways. You can use the Facebook cover photo to announce giveaways. It could be your own products, merchandise or even partner merchandise. You will see a lot of activity thanks to the giveaway.
Facebook Cover Photos for Business – Promote Other Social Platforms
Instagram, Twitter, Snapchat; there are several other social media platforms where your audience and fans are present. If you have a separate social media strategy for each platform, then you should definitely promote them on your Facebook Cover Photo. However, if you have the same post across all your social platforms, then it's best to keep the fans on one because otherwise, they will lose interest seeing the same updates everywhere.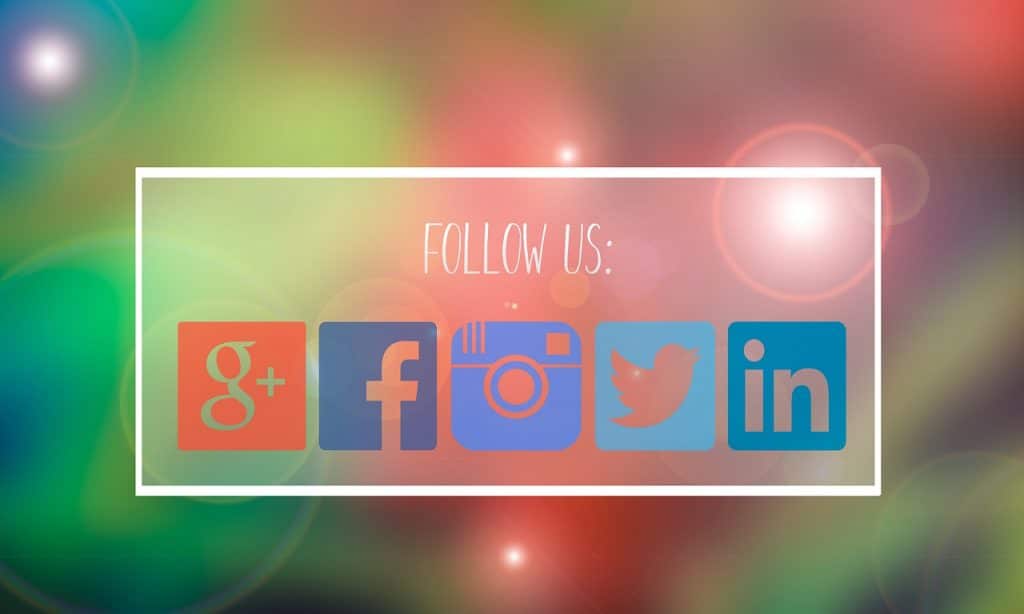 A combination of all these ideas for Facebook cover photos will engage your audience on Facebook. However, you need to make sure that some basic best practices are used in creating Facebook Cover Photos to ensure that you get the best marketing mileage out of them.
The Facebook Cover Photo needs to be updated at least once every fortnight and the Facebook algorithm makes it difficult for all your followers to get all your updates. Hence, it's good to update regularly so that you reach all your fans. Also, ensure you adhere to the Facebook Cover photo design rules and dimensions to get the best output. The thumb rule for Facebook cover photos needs to be 'Visual appeal, and you need to create attractive and visual images whatever the message might be!
The following two tabs change content below.
Campbell Jof
Campbelljof is the Creative Head for
Designhill
, as well as a blogger and a designer. He writes on topics concerning design, eCommerce, start-ups, digital marketing, and interactive content. His creative work has earned him several laurels over the years.
Latest posts by Campbell Jof (see all)