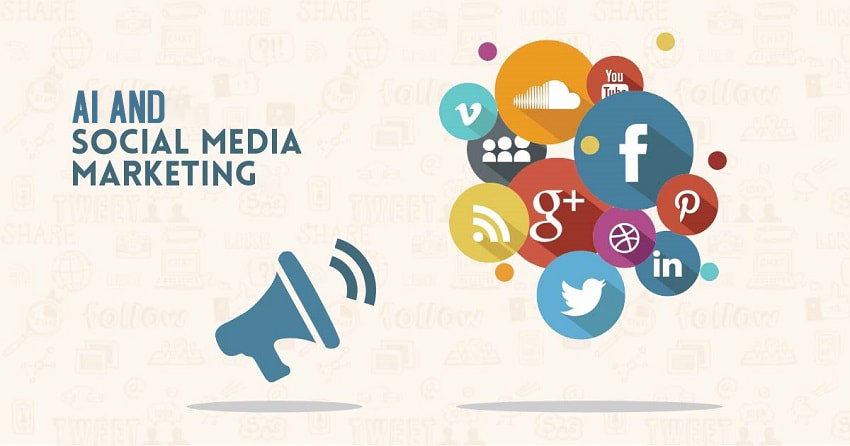 The world has seen a significant increase in the field of artificial intelligence in recent years. Now millions of people are connected to social media channels and marketers find it as an opportunity to reach their target audiences.
These days having a social media account is as mandatory as owning a cell phone. There is no surprise that marketing agencies are greatly inclining towards social media marketing. The problem is how you will evaluate your target customers among billions of social media users. The answer to that query is artificial intelligence. Businesses are now hugely adopting AI systems and the trend will expand further in the coming days.
As social media platforms started to grow, numerous tools started emerging in the market and their aim was to grasp customers from these platforms. AI that is penetrating slowly in every other tech and non-tech field has found its way to the social media channels.
Marketers are hunting for new customers and gathering consumer's data. If marketers want to gain advantage from these channels, they need proper tools to collect that data. However, the volume of data is so huge that it is almost impossible for brands to accumulate that. That is the reason why the industry is drawing more towards AI techniques and AI-powered tools.
The AI Impact
Many well-renowned companies have seen AI as an origin of new business marketing era. Companies like Philips have invested hugely in the healthcare sector and is working on AI solutions that will bring more productivity by enhancing the capabilities of health care professionals. They have made communication of data easier that leads medical practitioners to make rights decisions at the right time.
As organizations are generating tons of data on a daily basis, the chances of data breaches are relatively high. It is almost impossible to guard the networks and control all the communication through a secure path. AI systems have the capability of processing data fast and eventually inform prior to the illicit access of that data. Now machine-learning algorithms are designed to track network traffic flow and detect any illegal data access activity.
Chatbots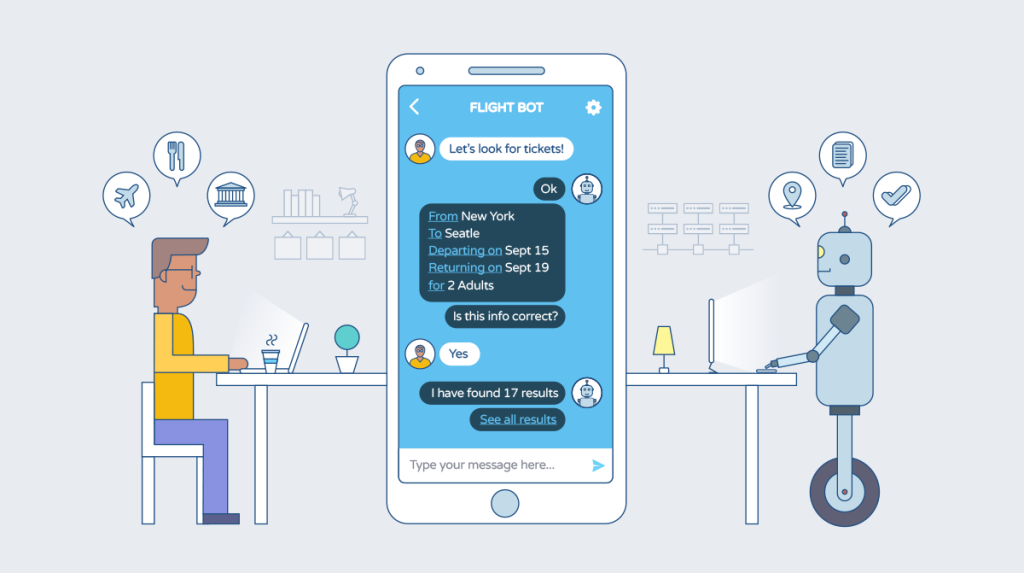 There is an ever-increasing interest in Chatbots because of their management and service as a proper marketing tool. The most important thing Chatbots are designed for is to increase productivity. Besides tweaking the eCommerce website design, marketers may need to adopt advanced AI tools for improving business productivity and performance.
These smart communication channels help businesses reach their target audiences with the help of a messenger app. No human interference is required while handling these intelligent systems as everything is controlled by software. You can buy tickets and use them as a travel advisor for receiving real-time location-based information.
Chatbots can also play an important role in social media marketing. They help customers reaching out to brands directly and asking for any product or service related information. Sometimes it is quite difficult for brands to tackle a huge number of potential customers and it is almost impossible to handle it manually. Here come highly efficient Chat bots that provide highly personalized fully automated one to one messaging.  Many customers prefer to interact with brands through social media channels and integrating Chat bots helps in delivering top service to a wide range of consumers.
Chatbots are also able to gather demographics and interests based data from customers. The gathered data and insights work great for measuring footsteps of the customer's journey. This valuable data is beneficial for companies to identify which products have a huge user demand and will attract to which group or community.
Twitter
Twitter is a widely used platform often known for connecting with celebrities, politicians and other famous individuals belonging to all fields of life. Twitter has also made use of AI tools efficiently by giving each tweet a certain preference level. The idea behind that is to provide content to the people they actually cared about the most. Those tweets are shown on the top of their timeline.
In addition, Twitter made use of AI techniques to maintain the elegance of images. The images can be cropped by measuring the parameters based on where he is looking. This eye tracking tool calculates and executes the results in the form of more refined and attracting image.
Instagram
The platform is well known for exploring amazing content and connecting with people from all around the world. Currently, it has billions of users that share their life stories by posting videos and photos while referring the content with hashtags.
Recently Instagram has added a filter as a part of their algorithm to eradicate bullying content from their platform. This AI based filter will be able to wipe out offensive content to sustain the authority and transparency of the channel. Now, these filters will also apply in photos and captions as well.
Marketing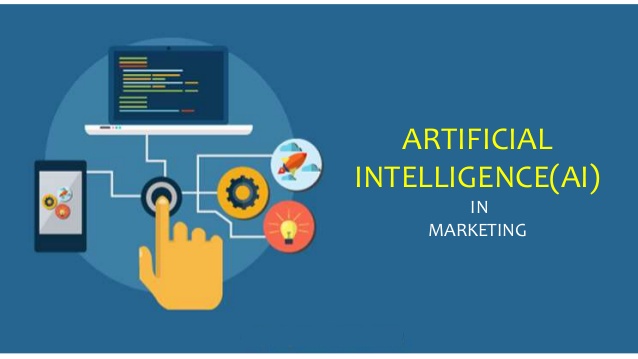 Marketers are always in search of finding ways to reach their target customers fast and grab as many customers as they can. Artificial intelligence helps marketers to better understand their customers and assists them to fabricate future marketing strategies. Marketers tend to tailor their campaigns according to customer interests and needs. The AI-powered tools help marketers to realize the buying habits of their customers and they can monitor customer's data in real time.
It is important for marketers to follow modern trends when approaching potential customers through social media platforms. However, it is quite difficult to keep an eye on the gradually evolving trends so marketers can take advantage of machine learning techniques and monitor data that is almost impossible to figure out. The data is so complicated that it may take months for a human to interpret. You may also want to consider evaluating AI-based social media tools that are there in the market, tools like AI image generators can be also useful for social media content creation.
Successful Brand
The success of your social media campaigns depends on how much do you understand your customers, how your competitors are performing and which content will attract more potential customers. By having all the essential knowledge, you can create a great brand impact on your potential customers.
The term social listening is referred to as getting informed about what people are saying about your brand. These include social forums, reviews, and suggestions on your product listing pages.  This kind of data is an excellent opportunity for merchants to bring changes in their products and diversify their management of products. In addition, they can interact directly with customers to ask for their suggestions.
LinkedIn
LinkedIn is considered as the top-grossing platform aimed to bring new connections and generate interactions between businesses and helps to score jobs in multiple areas of fields. Endorsing other members of your network with the skills they possess and manifesting the list of employees in the network that suits best for the job.
Marketers can also make use of LinkedIn sponsored updates to highlight their content to the huge community of key influencers who may directly or indirectly influence businesses. This is an ideal way of approaching business related individuals who are not part of your network. LinkedIn also offers a detailed analysis of these sponsored posts like how many impressions, CTR and CTC etc. they have acquired. However, it is recommended not to use poor content containing too much marketing pitches as this type of content does not have too much scope and may not convince a considerable number of audience.
Your professional portfolio on this channel can also bring many fortunes for your brand as well. Embellish your portfolio with brand images, business achievements, certifications, enriched content and portray the company's positive image in front of thousands of potential customers and individuals who can influence your business.
Content Creation
Artificial intelligence helps marketers save their time for strategic planning focused on expanding their business by automating most of their tasks. It is arduous for a small team to generate a significant amount of content when your business goals are high and resources are limited. Well, you take advantage of advanced AI tools to curate enriched content at a great pace.
These days there are bots that can create hundreds of articles in multi-languages with more efficiency and taking less time than humans. Mostly used by news reporting agencies where they are responsible for converting gathered data into articles.
The major challenge that marketers face these days is offering a personalized experience to their customers. It requires extracting the raw data and interprets it to formulate meaningful results.
It is obvious that the data from analytics may provide you ambiguous information or the information that has not a certain level of accuracy, however, Ai powered apps allows having access to the accurate and extricate data, hence facilitating marketers to secure their leads through valuable and productive information.
Final Thoughts
It is significant for brands to have a social media presence. Relying on marketing tactics like TV and newspaper advertisements, digital and content marketing strategies are not enough to get the most output. Social media and artificial intelligence tools are useful to acquire customer's insights, to evaluate their buying behaviors and providing them highly personalized content. When social media is assisting you in creating your brand image, AI tools helps you get attraction from potential buyers. The ideal scenario is stimulating your customers to find you on social media channels, instead of your brand trying to sustain its presence on multiple mediums.
The following two tabs change content below.
Mirza Irfan
Mirza Irfan is a Lead Writer at
FME Extensions
. He has a passion for helping people find innovative solutions in online marketing and has written numerous blogs on entrepreneurship and AI, technology and content marketing, digital marketing and business strategy etc.
Latest posts by Mirza Irfan (see all)