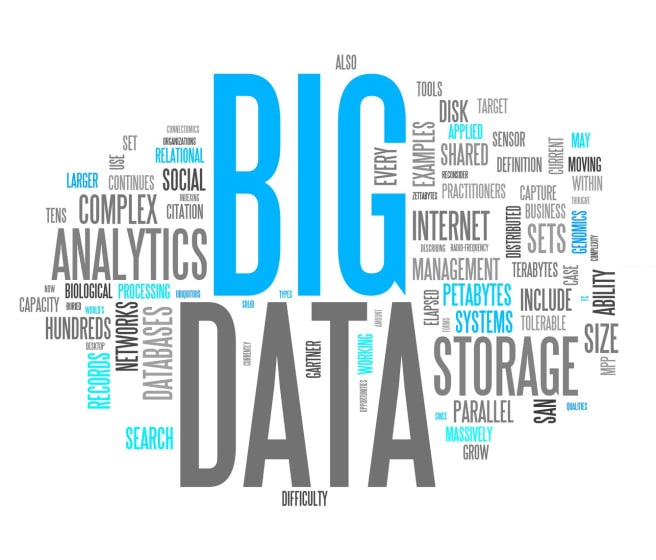 Over the years, the marketing world has transformed by leaps and bounds. Today, what we have before us is a "digital revolution" that is being increasingly fueled by data, such as importers data, for example. In fact, Big Data is the buzzword among digital marketers now. More and more organizations and businesses around the globe are embracing Big Data to power and streamline their digital marketing strategies.
Big Data certification courses have made it easier to understand the essential tidbits of data and how it can help you transform your business for the better.  We live in a digital age, and today, with the increasing prominence of ed-tech tools and platforms, it has become far more accessible to gain relevant knowledge, than it was a decade back.
These edtech platforms offer numerous benefits over the traditional methods of acquiring skills. One clear advantage is the ability to learn anytime, anywhere. So, we recommend you to check them out and get started on your journey! 
According to the HBR 2017 Big Data Survey, organizations are leveraging Big Data as it leads to reduced expenses, open up opportunities for innovation, and scales up their revenue. Modern digital marketers are relying on data and the available numbers to drive their digital marketing decisions and strategies.
Estimates have already hinted that by 2019, the global revenues of Big Data & business analytics software will increase from $122 billion (as of 2015) to over $187 billion.
So, what does all of this mean? That data is in high demand, and data-driven marketing is the real game now.
It also means that the job opportunities in this field are always on the rise. With organizations increasingly moving to data-driven methods and technologies, they're always on a look-out for upskilled data professionals. So, if you're aspiring to be a successful data professional, let's tell you – there couldn't be a better time for you to start.
Now, let's look at how Big Data is driving digital marketing strategies. 
#1. Optimize Customer Insights to Achieve Personalized Targeting
Customers today are always on the lookout for 'tailor-made' experiences. Customization is becoming very popular among the customer base, thereby making it imperative for digital marketers to 'know' their clientele. This is where Big Data predictive analytics comes in.
Predictive analytics can help marketers to see the customer behavior, their taste and preference pattern, while simultaneously helping them to understand their pain points. In this way, digital marketers can curate and design their digital marketing strategies in such a way that it has something to offer to every customer at an 'individual' level.
Amazon has set an excellent example of leveraging Big Data to enhance the consumer experience as well as drive sales. Through predictive analytic tools, Amazon has been able to learn the behavior patterns of its customers and create a personal "recommendation" list for each customer based on their searches or previous purchases on the site.
H&M has turned this up a notch – it has a chatbot that personally "chats" with customers to understand and learn more about their individual preferences, after which it curates a list of personalized recommendation for the customers.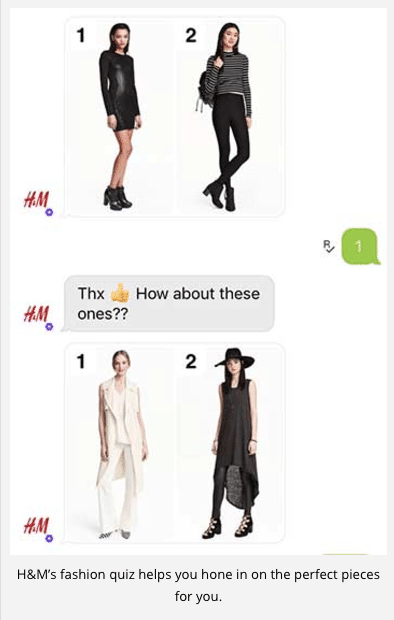 #2. Designing Perfectly Timed Content
Digital marketers know that they can't be everywhere at once, and so, they're increasingly relying on Big Data to bridge this gap, especially when it comes to email and content marketing.
Big Data analytics can boost the potential of your email and content marketing strategies by analyzing and predicting the time when there'll be peak activity on your website. For instance, Growbots, an email marketing platform has everything optimized and ready for a digital marketer.
It's AI will not only display before you a list of your potential clients but will also automatically schedule personalized emails to target your influencers and prospects. And of course, it will optimize the sending time of the emails based on the peak activity of email subscribers by gathering data from more than a million campaigns.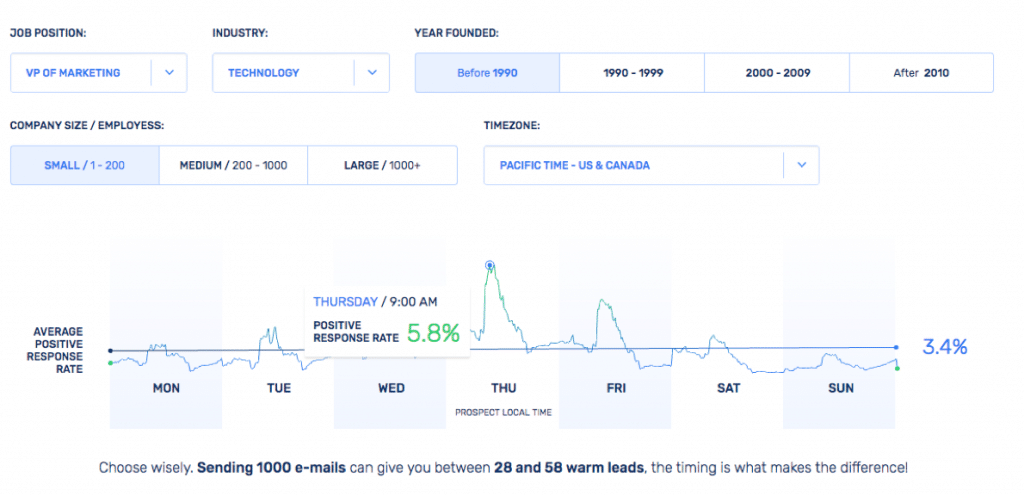 Growbots maintains that optimizing email marketing in this manner can double the conversion rate of any marketing campaign.
SproutSocial is a scheduling tool with a "ViralPost" platform designed to automatically schedule the timing for tweets and posts on various social media platforms in sync with the online activity of users. With tools like this, digital marketers can release their content online at the appropriate times that will catch the maximum attention of the netizens. 
#3. Increasing Sales
Dataconomy maintains that Big Data is rapidly transforming the ecommerce industry by boosting the sales in the following two ways: 
Optimized pricing

– Big Data analytics can efficiently track preferred trends and customer purchases in real-time, thereby allowing brands to identify the opportunities for creating higher profits by optimizing the pricing according to the demand created.
Demand

: With Big Data analytics at your disposal, you never have to worry about going 'out of stock.' Big Data analytical tools can predict the needs of your inventory, thus allowing you to keep your stocks flowing all the time. Also, predictive analytics can continually monitor the industry to keep track of all the products and services that are doing well with the

customers

and those that aren't.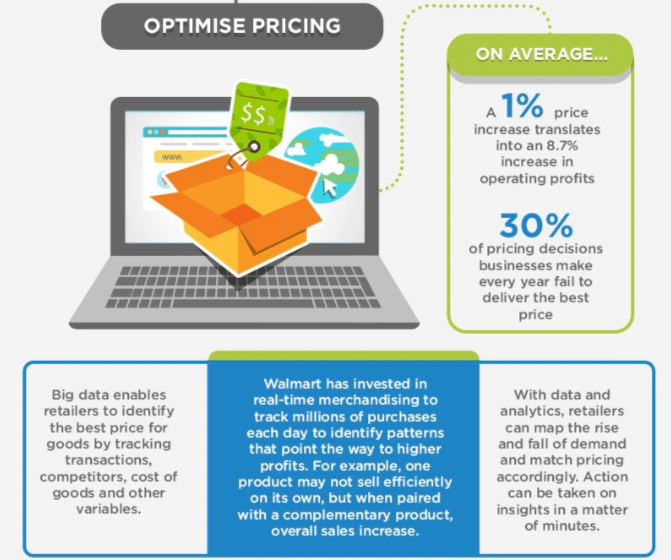 By targeting the right audience, digital marketers can minimize wastage of time and money and direct it towards other areas that can boost the sales.
#4. Create Impactful Digital Marketing Campaigns
Big Data predictive analytics can delve deep into the data and uncover such valuable micropatterns that when fed into the platform can come up with useful suggestions to create meaningful campaigns.
With predictive analytics, digital marketers can see what kind of personalized messages they should send to which segment of their customers. Not only will this create more impact with the various individual customer segments but it will also help build a meaningful bond between your brand and your customers. 
Apart from these benefits, Big Data is also helping digital marketers to streamline their marketing strategies in a way that ensures maximum conversions, leads, and revenues. With the competition getting only stronger by the minute, digital marketing is becoming all about creativity; it is about how you can deliver something unique to your clientele with the resources and data at your disposal.
The following two tabs change content below.
Vivek Kumar
Vivek Kumar is the President of Consumer Revenue at
UpGrad
, an online education platform providing industry oriented programs like courses like Big Data, Digital Marketing etc in collaboration with world-class institutes, some of which are MICA, IIIT BANGALORE, BITS and various industry leaders which include MakeMyTrip, Ola to name a few. He has 19 years of experience in diversified industries like Consumer goods, Media, Technology Products and Education Services
Latest posts by Vivek Kumar (see all)